If you've never heard of Microsoft before, you must have been living on a desert island.
It's almost always in the limelight and has a reputation for pushing technology boundaries time and time again.
The following stats and facts will show how much the company has become a force to be reckoned with in the world of tech.
Key Microsoft Stats and Facts 2023
Microsoft was launched in 1975 by its founders, Bill Gates and Paul Allen
The market value of Microsoft is $2 trillion
There are 181,000 full-time employees working for Microsoft
Between 2018 and now, Microsoft has increased its workforce by 50,000
Microsoft stock has grown more than 600% since 2014
Microsoft invests profits in further development and in projects around the world
Microsoft Market Share Statistics 2023
Microsoft is the second most valuable company in the world, behind Apple
Microsoft Office enjoys a market share of almost 50% of the office productivity software market
Windows and Android are the two biggest operating systems, both of which are owned by Microsoft
90% of Chinese companies use Microsoft's OS, but only 1% pay for the privilege
Microsoft Users Statistics 2023
20,000 organizations were using Azure by October 2019
In 2020, the number of Microsoft Office users rose 21% to 258 million
More than two-thirds of Fortune 500 companies use Microsoft 365 under a license
In 2020, Microsoft Office 365 had 258 million monthly active users
Almost 50% of the world uses Microsoft
Microsoft Usage Stats 2023
Microsoft is a major cloud service provider
Microsoft's main competitors in the cloud market segment are Salesforce, IBM, and Amazon
115 million people were using OneDrive by 2017
More than 669,000 apps are available in the Microsoft Windows store
32% of Windows Store app downloads are games

Microsoft Bing Statistics
According to Microsoft Bing statistics, it is the #2 global search engine and has a 3.14% market share
Among US console users, Bing's market share is 38.46%
There are more than 1 billion Bing visits every day
Bing enjoys a #28 ranking in global internet connectivity
33% of Bing traffic comes from the United States
Users spend, on average, 2 minutes and 51 seconds using Bing.com
55% of searches made on the Microsoft Search Network are related to research for online products
Microsoft Windows Usage Statistics
Windows is used by 76.13% of desktop devices
In March 2020, there were a reported 1 billion Windows 10 users
In 2021, there were 1.3 billion users of Microsoft's operating system
Microsoft Teams Usage Statistics
Microsoft Teams statistics show that the number of Microsoft Teams users increased by 894% between March and June 2020
Between 2019 and 2020, the number of Microsoft Team users increased from 20 million to 115 million
80 million people use their phones when using Microsoft Teams
When it comes down to gender, more than 70% of Teams users are male
According to Microsoft Teams adoption statistics, the majority of Teams users are in the 35-54 age group
Microsoft Brand Loyalty Statistics 2023
On Comparably, female and male Microsoft customers gave the brand an 87 in terms of Customer Loyalty Score
When customer loyalty was measured using the NPS metric, Microsoft got a very poor score of -8
Microsoft Software Stats 2023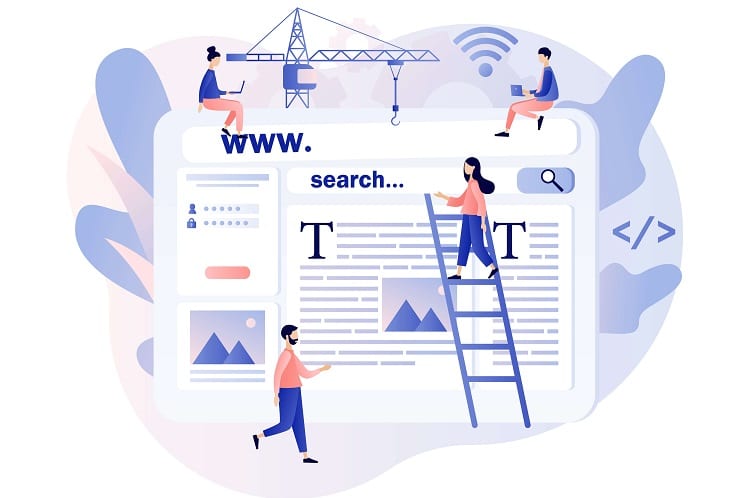 Microsoft brands/subsidiaries include LinkedIn, Skype, Yammer, Minecraft, GitHub, Windows, Xbox, Office, Edge, Bing, Azure, Surface, and Teams
85% of Fortune 500 companies use Microsoft OneDrive
As of Dec 2017, there have been 10 million downloads of Microsoft Launcher
In 2014, Microsoft paid $2.5 billion for Minecraft
In 2016, Microsoft paid $26.2 billion to LinkedIn
600 million people use Microsoft Edge
Microsoft Revenue Statistics 2023
Microsoft's global revenue reached more than 168 billion US$ in 2021
In 2021, its net income was at a record high of 61.3 billion US$
Much of Microsoft's revenue traditionally came from software and operating system license fees
2% of Microsoft's revenue comes from China
Interesting Facts About Microsoft
Microsoft has been based in Redmond since 1986
Bill Gates, one of Microsoft's founders, is one of the richest men in the US
Steve Ballmer, the former Microsoft CEO, is also one of the richest men in the US
In 1987, Bill Gates earned himself the title of the youngest billionaire in the world
In 2019, Microsoft was recognized as one of the "Best Places to Work for LGBT Equality" as part of a Human Rights Campaign
In 2020, Microsoft awarded 150 grants to help support projects related to COVID-19
Top Competitors and Alternatives of Microsoft
The top three of Microsoft's competitors in the Applications Suite category are
G Suite with 65.90%
Timely with 9.21%
Microsoft Office 365 6.73% market share.
You might be interested to check those related posts as well:
FAQs
What percentage of the world uses Microsoft?
As of 2022, approximately 1.4 billion people and businesses use Microsoft services or products.
What percentage of the market does Microsoft have?
Microsoft has a 43% of the global operating systems market.
What percentage of Microsoft does Bill Gates own?
When Bill Gates stepped down from the Microsoft board, he owned around 1% of the company's shares.
What percentage of large enterprises use Microsoft Office?
83% of enterprises use Microsoft Office.
What percentage of money does Microsoft make from software?
The main revenue sources are cloud services and server products (31% of revenue), Office services and products (24%), Windows (14%), and Gaming (9%).
What percentage of companies use Microsoft Access?
Microsoft Access is bundled into the Microsoft Office suite. Excel, Powerpoint, and Office are more popular, but Access still has an 11% market share.
Conclusion
Microsoft may have started out with the idea that it wanted to bring home computing to the masses, but it has become so much more since its launch in 1975.
The user-friendly operating system is used by millions of people around the world, but a portfolio of amazing services and products has since been added.
As you can see from the statistics, Microsoft can be considered a true American success story as it has been at or at least near the top of its industry for many years.
The following sources were used when compiling these Microsoft stats:
Web Tribunal
Wall Street Zen
Business of Apps
Earth Web
Backlinko
DMR
Statista
WP Oven
Tom Talks
Startup Bonsai
Market US
Beta News