Trying to craft the perfect mission statement for your business?
Does your search engine history look like "mission statement for a company," "mission statement for small business," "examples of a mission statement?" etc?
Fret no further. In this article, we provide 26 mission statement examples for you to start brainstorming with.
What Is a Mission Statement?
A mission statement defines what business the company is in, and what goals it strives to achieve. It shows the vision of the company as well as its action plan for accomplishing it.
How to Write a Mission Statement?
The key points to a good mission statement include: knowing the company's key values and goals of the company, then aligning those values with the company's products and services. A company mission statement should also be clear and condensed.
Mission Statement Examples for Social Network and eCommerce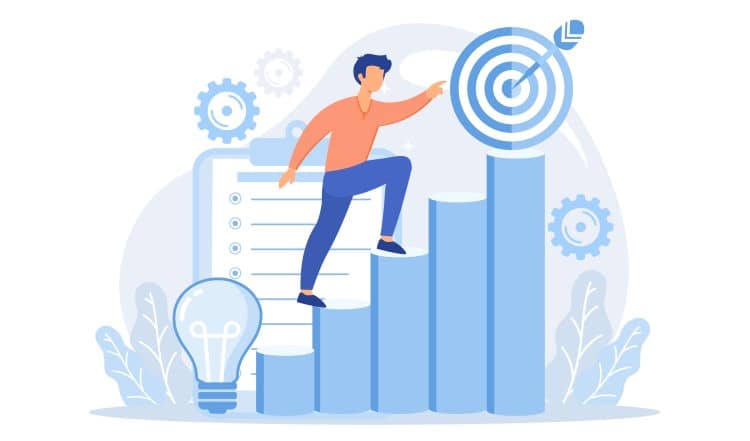 Here are some mission statement examples for the social media and eCommerce sector. Many of these missions involve connecting people or making everyday life better for the customer.
LinkedIn – "To connect the world's professionals to make them more productive and successful."
Facebook – "To give people the power to share and make the world more open and connected."
Twitter – "To give everyone the power to create and share ideas and information instantly, without barriers."
Tumblr – "To empower creators to make their best work and get it in front of the audience they deserve."
PayPal – "To build the web's most convenient, secure, cost-effective payment solution."
Amazon – "To be Earth's most customer-centric company, where customers can find and discover anything they might want to buy online, and endeavors to offer its customers the lowest possible prices."
Alibaba – "To make it easy to do business anywhere."
Mission Statement Examples for Technology
These mission statements incorporate all the best practices for crafting that great mission statement.
Google – "To organize the world's information and make it universally accessible and useful."
Microsoft – "To enable people and businesses throughout the world to realize their full potential."
Adobe – "To move the web forward and give web designers and developers the best tools and services in the world."
Cisco – "Shape the future of the Internet by creating unprecedented value and opportunity for our customers, employees, investors, and ecosystem partners."
Intel – "Utilize the power of Moore's Law to bring smart, connected devices to every person on earth."
Mission Statement Examples for Retail and Global Brands
These are all examples of strong mission statements that show off the company's core values.
Walmart – "We save people money so they can live better."
Nike – "Bring inspiration and innovation to every athlete in the world. *If you have a body, you are an athlete."
IKEA – "To create a better everyday life for the many people."
Tesla – "To accelerate the world's transition to sustainable energy."
Walt Disney Company– "To be one of the world's leading producers and providers of entertainment and information, using its portfolio of brands to differentiate its content, services and consumer products."
American Express – "We work hard every day to make American Express the world's most respected service brand."
Mission Statement Examples for Media
These values statements are great and show how the company affects people's lives.
BBC – "To enrich people's lives with programmes and services that inform, educate and entertain."
Forbes – "To deliver information on the people, ideas and technologies changing the world to our community of affluent business decision makers."
TED – "Spread ideas."
Mission Statement Examples for Travel & Accommodation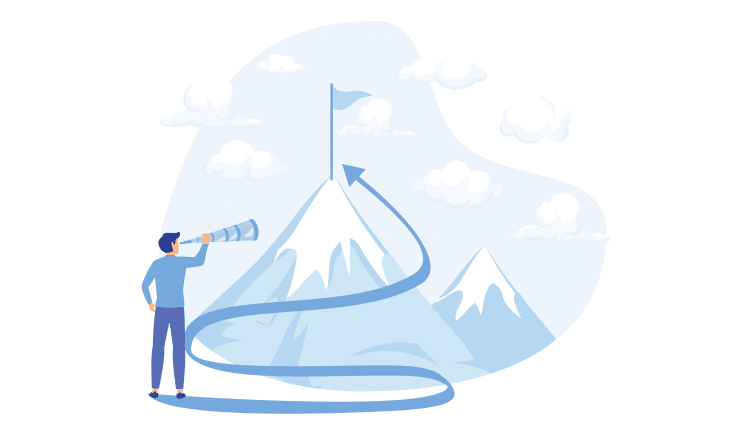 These are all examples of effective mission statements for the organizations they come from.
Tripadvisor – "To help people around the world plan and have the perfect trip."
Virgin America – "Virgin America is a California-based airline that is on a mission to make flying good again, with brand new planes, attractive fares, top-notch service, and a host of fun, innovative amenities that are reinventing domestic air travel."
Southwest – "Dedication to the highest quality of Customer Service delivered with a sense of warmth, friendliness, individual pride, and Company Spirit."
Mission Statement Examples for Humanitarian
Here are some great nonprofit mission statement examples.
World Vision – "To follow our Lord and Saviour Jesus Christ in working with the poor and oppressed to promote human transformation, seek justice and bear witness to the good news of the Kingdom of God."
American Red Cross – "To prevent and alleviate human suffering in the face of emergencies by mobilizing the power of volunteers and the generosity of donors."
Great Words to Use in Your Mission Statement
Now that you've seen some worldwide examples of mission statements, try using some of these words to condense your company's purpose and strategic plan into one sentence.
Bridge the gap
Empower
Access
Balance
Believe
Intersect
Exemplify
Experiment
Provide
Simplify
Bring
Build
Complex
Defend
Improve
Create
Encourage
Equip
Creativity
Explore
Express
Make it easy for
FAQs
What are the common mission statement mistakes to avoid?
You want to avoid making your mission statement too broad or lofty-sounding. Mission statements work best when they are realistic and achievable.
What is the difference between Mission and Vision Statements?
A mission statement is what the company is currently about. Vision statements are about what a company hopes to become.
How long is a mission statement?
Mission statements on average are 1-2 sentences. Sometimes it is impossible to condense the entire mission of the company down into one sentence; however, do not let the mission statement get to be more than four sentences.
Conclusion
Between these great mission statement examples and buzzwords to put into a mission statement of your own, you are well on your way to creating the best mission statement for your organization.