Tesla became an officially incorporated business in 2003 when it started manufacturing electric vehicles.
By the end of March 2020, it had produced its one-millionth vehicle and was well on the road to success.
Tesla may have had a shaky start, but today, it manages to deliver over 200,000 vehicles every quarter and plans to increase production moving forward into the future.
The following Tesla stats, facts, and figures will tell you more about this forward-thinking business.
Tesla Market and Sales Stats 2023
In the United States, the Model 3 is one of the most popular mid-range luxury cars, in terms of sales.
In the US, Tesla dominates the EV market.
In 2021, this company enjoyed growth of more than 157%.
In 2021, Tesla was also the world's fastest-growing brand.
Tesla is planning to release its first electric light-duty truck this year, 2022.
During the months January to August 2021, Tesla sold over 470k electric cars which is more than any other EV manufacturer.
Tesla employs over 70,757 people worldwide.
Tesla EV deliveries totaled 184,877 in Q1 of 2021, while in Q2 deliveries had increased to over 201k, a year-on-year growth exceeding 121%.
Between 2017 and 2020, Tesla's annual deliveries have risen 4.85 times.
To date, Tesla has sold almost 2 million EVs.
32% of total sales since 2016 took place in 2021.
In China, the Tesla Model 3 became the number two most sold plug-in EV, as of August 2021.
By the end of August 2021, Tesla's Model 3 was number one for sales of plug-in EVs in Europe.
The Tesla Model X is considered to be the safest SUV you can buy in the EV market.
You'll find the largest touchscreen in a production car in the Tesla Model S.
Tesla EVs have an autopilot function that makes use of multiple sensors.
You can make Tesla's Model X dance to "Wizards in Winter", a Trans-Siberian Orchestra song.
Tesla guarantees that the Model 3 battery is able to retain 70% capacity up to 120,000 miles.
Tesla EVs are known for being low maintenance. All you need to replace on a regular basis are wiper blades and tires.
There is only one gear in Tesla electric vehicles.
Tesla Supercharger Locations 2023
The supercharger is the brand's fast-charging network.
As of October 2021, you can find Supercharger stations across 40 different countries.
Between July 2019 and July 2021, there has been an increase in the number of Supercharger locations by 86.07%.
Between July 2018 and July 2021, Tesla added 1,652 new charging stations.
Figures collected in October 2021 show that 65.54% of Supercharger stations are found in China and the US.
In China and the US, there are a total of 2005 Supercharger stations.
The countries with the smallest number of Supercharger stations are Sweden, Italy, and South Korea.

Tesla Manufacturing Stats 2023
In 2021, the number of vehicles produced by Tesla worldwide was over 930k units, an increase of almost 420,000 from the previous year.
The two most popular new models were the Model Y and the Model 3, with a total of almost 300k built in Q4.
June 2021 saw Tesla's Model 3 exceed one million in global sales.
Between 2017 and 2020, Tesla's annual EV production has grown over 5 times.
In 2017, Tesla was able to manufacture 50k EVs in 181 days.
Today, it takes Tesla only 36 days to manufacture the same number of vehicles.
There are 6 Tesla manufacturing facilities in the US, China, and Germany.
Since 2009, this company has manufactured over 1.91 million electric vehicles.
Tesla is partnering with Panasonic to build Gigafactory 1, the world's largest building by footprint.
Tesla Workforce Statistics 2023
Tesla and its subsidiary companies have over 70,000 employees working full-time worldwide.
Tesla's workforce has grown in size by almost 50% since 2019.
Since 2019, Tesla has employed 22,741 additional people.
The average compensation for a US Tesla employee is $153,755.
A Tesla employee working on an H1-B visa receives an average salary of $130,000.
Tesla Revenue Stats 2023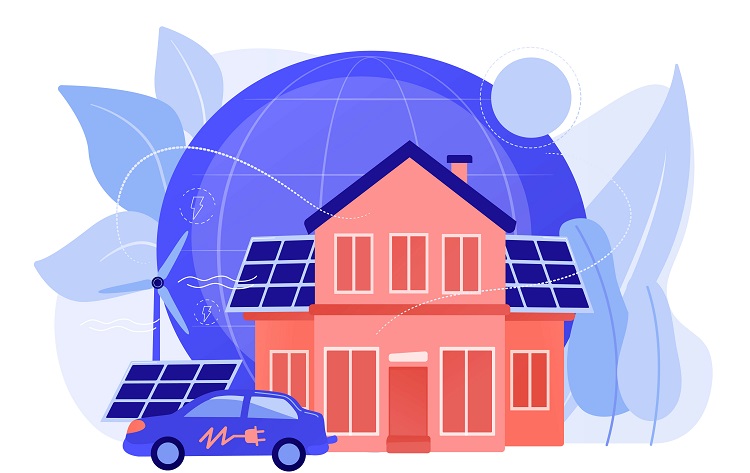 Tesla ranks as the highest value automotive brand globally in 2021 and within the top 15 most valuable across all industries.
Automotive sales made up the majority of Tesla's revenue in 2020.
Q1 and Q2 of 2021 saw Tesla's revenue reach $22.35 billion.
Annual revenue for the company in 2020 was $31.54 billion, an increase of 28.31% compared to the previous year.
In December 2019, the net worth of Tesla's CEO, Elon Musk, was $27 billion.
In December 2019, Tesla's net worth was estimated to be $78 billion.
You might be interested to check those related posts as well:
FAQs
How many Teslas have been sold?
In the first quarter of 2022, Tesla was able to deliver around 310,000 vehicles to its customers. Tesla has not released its sales figures for the first quarter of 2023 yet
How old is the average Tesla owner?
The average age of a Model X owner is 52, while the average age of a Model 3 owner is 46.
What country buys Teslas the most?
The United States is Tesla's main market.
Conclusion
You've got to the end of these Tesla statistics and now you should have a better understanding of this company's growth.
Whether the company will be able to continue such an upward trajectory only time and statistics will tell.
To help us compile this list of Tesla statistics, the following resources were used:
Statista
Backlinko
Earthweb
CNBC
House Grail
CleanTechnica