Choosing random hashtags and hoping for the best is not a great social media strategy.
Learn how to choose the most relevant hashtags and analyze their effectiveness to grow your Instagram presence.
Why Use Instagram Hashtags?
To increase your audience reach
To research your competition
To grow your followers
To Increase awareness and visibility of your page
To increase engagement with your posts
To target your social media marketing
To promote events, competitions, or special deals
To stay on-trend with current events
To show support for social and political movements
To create user-generated content
Tips on How to Conduct Instagram Hashtag Research 2023
Hashtag research is essential for developing a successful social media strategy.
Try some of the following ideas.
Use Later's Hashtag Suggestions Feature
Later is a web-based social marketing platform.
Their hashtag suggestions help you find the perfect hashtags for your media content.
To use this feature, create an account and select the starter, growth, or advanced plan.
Enter a search term in the suggestion text box to find appropriate hashtags for your post.
A list of the most relevant hashtags is instantly generated.
Choose a mix of generic and niche hashtags and add them to your post.
Research Your Audience
Target audience research is essential for planning your Instagram strategy.
Knowing your audience's likes, interests, and behavior, helps you understand how to attract them.
Instagram Insights shows the age range, gender, and location of your audience.
For more in-depth information, look at the accounts of your current followers.
Get an overview of the hashtags they use and the content they engage with.
Ask your followers what sort of content they are looking for.
Use any feedback to adapt your posting strategy.

Check Out Your Competition
Identify your competitors and find out what hashtags they are using.
See which posts have the most engagement and record the hashtags they are using.
Look at who is following your competition.
Interact with these accounts by liking and commenting on their posts.
This helps increase your visibility.
Monitor and use the hashtags these followers are interacting with.
Monitor Influencers
Find influential people in your niche.
Check out the hashtags they regularly use on their popular posts and add them to yours.
This helps you reach their audiences with your content.
Click on the hashtags that are relevant to your profile and follow them.
You will also be able to see similar hashtags.
This helps you monitor which ones will be useful for growing your brand.
Use Hashtag Research Tools
Online tools help you discover the most relevant hashtags for your brand.
Some of these are free, whilst others require you to sign up for a fee.
Try some different research tools.
Find one that best suits your experience level, your needs, and your budget.
Some allow cross-channel hashtag use which integrates platforms such as Twitter and Facebook.
This can support your hashtag strategy and promote growth.
See What Hashtags Your Audience is Already Using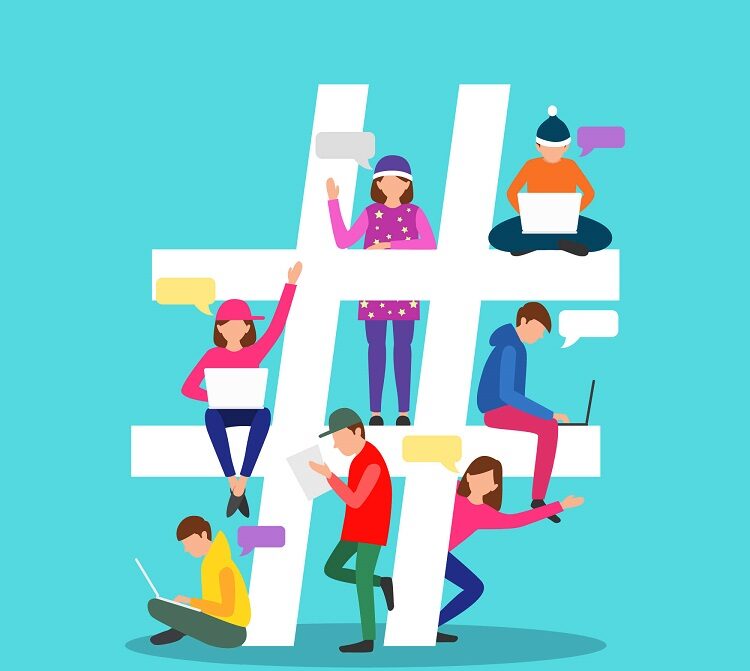 To specifically target your audience, you need to know what hashtags they are using.
Ask your current audience which hashtags they follow.
Add these to your list of ones to include in the future.
Look at the accounts of your top followers.
Find out if there are any commonly used hashtags you can also add to your posts.
Use Instagram's Related Hashtags Feature
Instagram has a handy feature that helps you connect more with your audience.
On a hashtag page, Instagram will show you similar hashtags.
Swipe through these and you will find more hashtag ideas to include in your posts.
This is a good way to discover more niche communities that you can develop a connection with and expand your reach.
Tips on How to Use Hashtags on Instagram
Instagram allows you to use hashtags in a number of different ways.
Try out some of these ideas to mix up your hashtag strategy.
Check Your Instagram Hashtag Analytics
This is a super important tip that is key to developing and improving your hashtag strategy.
Analyzing your hashtags shows you how well a hashtag is performing, then you know which ones are generating the most engagement and interaction on your posts.
The Instagram app has in-built analytics, called Insights, for you to monitor the success of each of your posts.
Check these regularly to inform your future strategy.
Try to Get Into the "Top" Results for a Hashtag
Getting into the top results for popular hashtags is extremely competitive.
It requires huge amounts of engagement to rank highly.
If you don't have lots of followers yet, choose less competitive hashtags.
Select hashtags that are relevant to you and your target audience.
Remember to use active hashtags that users are engaged with and post about regularly.
Getting your post in a top-ranking category allows more people to see it.
Include Your Branded Hashtag in Your Instagram Profile
Using your branded hashtag in your profile will encourage people to follow it and will expand your audience reach.
Due to the limited space available in your bio, only include your branded hashtag.
Users can click on this to see all your content instantly and your community will grow.
Understand How Hashtag Pages Work
Hashtag pages display all the content that has been posted with that hashtag.
The most recently posted content appears in the 'recent' section.
When you use a niche hashtag, rather than a generic one, your post remains at the top of this section for longer.
So Instagram users clicking on that hashtag are more likely to see your content first.
Post Your Hashtags in the First Comment
To improve the aesthetic of your page, don't post your hashtags directly under your post.
This can make it look cluttered, busy, or unprofessional.
Post your hashtags as the first comment instead.
This makes your page look cleaner.
It can also encourage people to comment and increase your engagement rate.
Include Hashtags on Instagram Stories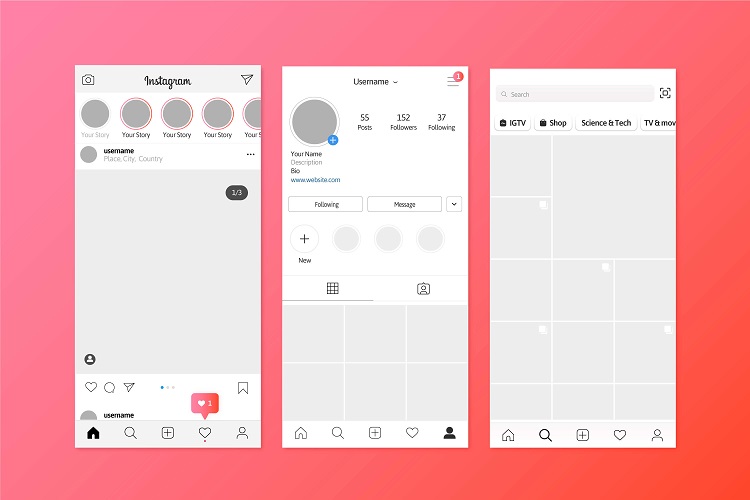 Instagram Stories feature has seen a huge rise in popularity. Take advantage of this by creating great video content and adding relevant hashtags to increase your exposure. " width="750″ height="500″ />
You can add up to 10 hashtags to your Instagram Stories.
You can add these directly to your story as a sticker.
If you don't want them shown on the content itself, cover them with an emoji or sticker.
The Instagram Stories feature has seen a huge rise in popularity.
Take advantage of this by creating great video content and adding relevant hashtags to increase your exposure.
Entice Your Followers to Follow Your Branded Hashtag
Your branded hashtag should be short, catchy, and instantly relate to your brand.
This helps your audience remember it and use it.
Branded hashtags are amongst the most used hashtags on Instagram.
They can feature your business name or express the values of your company.
Use it on all your promotional marketing to encourage users to follow it.
Run Hashtag-Based Campaigns & Promotions
Create unique and catchy hashtags to promote events and campaigns.
Encourage your audience to share them.
This increases awareness and promotes interaction with your posts.
Another option is to collect user-generated content.
Offer your followers the chance to have their original content reposted on your page when they use your branded hashtag.
Avoid Banned Hashtags and Spammy Hashtags
A hashtag can be banned if it is linked with inappropriate or spammy content.
Content using these hashtags will not be seen by your followers in top posts or stories.
Check regularly if any of your hashtags are on the banned list.
If you use too many banned hashtags on your account, it can result in your account being shadowbanned.
This means your content is hidden without your knowledge.
Don't Use Irrelevant or Repetitive Hashtags
All hashtags need to be relevant and specific to your brand or message.
Simply copying and pasting the same hashtags goes against Instagram's community guidelines.
Save a collection of hashtags relevant to your content.
However, don't use every single one on every post.
Instead, select specific hashtags for each piece of content.
Make Sure that Hashtag Means What You Think it Means
Hashtags confuse your audience if you use one that doesn't match your intentions.
To avoid embarrassing accidents, fully research your hashtag before including it.
Read your hashtags carefully to make sure they cannot be read in an alternative way.
Also, check that any acronym hashtags are interpreted as you intend.
Save Hashtags for Future Use
Keep a copy of your most used and most relevant hashtags.
This list should include industry-based hashtags, hashtags specifically related to your business, and the ones that create the most engagement.
Create a database or spreadsheet you can refer to and update.
This saves time when adding hashtags to different types of posts.
Best Instagram Hashtags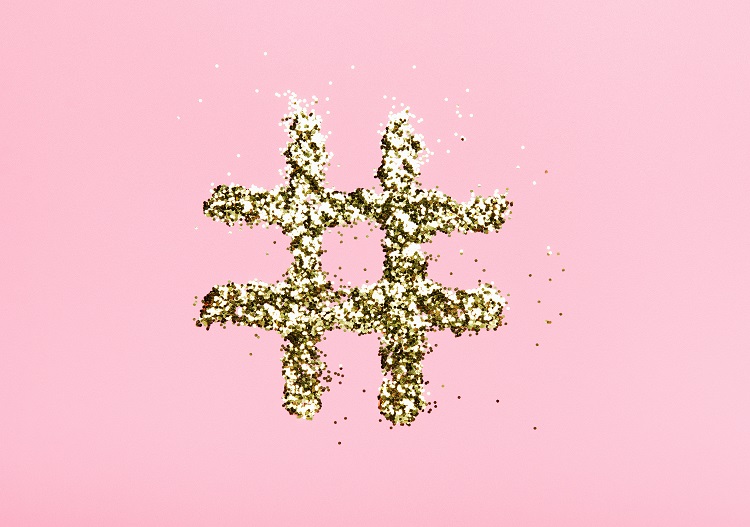 Most Popular Instagram Hashtags of All Time
Hashtags have been included on Instagram for over a decade.
These are the hashtags that have been most used:
#love
#instagood
#me
#fashion
#photooftheday
#beautiful
#art
#happy
#fashion
#picoftheday
Best Instagram Hashtags for Likes and Follows
Instagram has banned the use of the hashtags #likeforlike and #followforfollow.
Here are some alternatives:
#me
#followme
#follow
#follows
#photooftheda
#instalike
#liketime
#igdaily
#tbt
#instapic
Best Instagram Hashtags for Pet Lovers
Promoting your posts with these hashtags enables pet lovers to see your content:
#pet
#dog
#cat
#petsofinstagram
#petlovers
#animals
#dogstagram
#catstagram
#petstagram
#puppy
Best Instagram Hashtags for Travel Lovers
Travel pictures inspire your audience.
Here are some hashtags that travel lovers use:
#travel
#instatravel
#travelphoto
#travelpic
#traveling
#travelphotography
#wanderlust
#adventure
#explore
#travelblogger
Best Instagram Hashtags for the Fashion Industry
To reach your fashion audience, try some of these top hashtags:
#fashion
#instafashion
#fashionblogger
#fashionista
#fashionstyle
#style
#styleblogger
#photoshoot
#fashionable
#outfitoftheday
Best Instagram Hashtags for Fitness Influencers
Add some of these hashtags to your fitness reels to inspire your followers:
#fitness
#workout
#influencerfitness
#fitnessmotivation
#fitnessinfluencer
#instafitness
#gymlife
#fitnessjourney
#gym
#fitnessmodel
Best Instagram Hashtags for Running a Contest or Giveaway
Generate excitement for your upcoming competition with these hashtags:
#competition
#win
#giveaway
#prize
#chance
#giveawaycontest
#giveawaytime
#competitiontime
#winner
#congratulations
Best Instagram Hashtags for Your Reels
Reel in some interaction with some reel-specific hashtags:
#reels
#reelsinstagram
#reelitin
#reelsvideo
#instareels
#reelsinsta
#videooftheday
#viralreels
#reelitfeelit
#bestreels
Best Instagram Hashtags for Foodies
Try out some popular food-related hashtags to inspire foodies:
#food
#foodlovers
#foodies
#foodgram
#foodbloggers
#foodphoto
#foodphotography
#foodoftheday
#foodiesofinstagram
#instafoodporn
Best Tech and Gadgets Hashtags
Add a selection of these hashtags to encourage techie interaction:
#techgadgets
#techaddict
#gadgetlover
#gadgets
#technews
#technology
#instatech
#tech
#techie
#awesomegadgets
Best Wedding Hashtags
Celebrate and remember your special day with wedding-related hashtags:
#wedding
#bride
#weddingday
#weddingphotography
#weddinginspiration
#instawedding
#weddingstyle
#brideandgroom
#marriage
#weddingdress
Best Holiday Hashtags
Spread some vacation vibes with these holiday hashtags:
#holiday
#holidays
#travel
#vacation
#instaholiday
#holidayfun
#holidaystyle
#summer
#holidayseason
#holidayshopping
Instagram Hashtags for Photography
Professional and amateur photographers can develop an audience with these hashtags:
#photographylover
#photographyeveryday
#photographyislife
#photooftheday
#picoftheday
#photoshoot
#portraitphotography
#mobilephotography
#photo
#streetphotography
Instagram Hashtags for Small Business
Grow some love for small businesses by using these hashtags:
#smallbusinessowner
#smallbusinesssaturday
#smallbusinesslove
#supportsmallbusiness
#smallbusiness
#shopsmall
#newbusiness
#entrepreneur
#supportlocal
#smallbusinesslife
Instagram Hashtags for Music
Use these popular music-related hashtags to increase your reach:
#music
#musician
#newmusic
#musicvideo
#igmusic
#musicismylife
#musicindustry
#instamusic
#livemusic
#musically
Instagram Art Hashtags
Frame your arty posts with these art-related hashtags:
#artist
#artistoninstagram
#artwork
#artistlife
#myart
#drawing
#painting
#artismylife
#artistic
#artlovers
Instagram Nature Hashtags
Inspire a love of nature and the great outdoors with these hashtags:
#nature
#naturelovers
#naturephotography
#wildlife
#naturegram
#natureaddict
#amazingnature
#outdoors
#sunset
#mountains
Popular Instagram Hashtags Types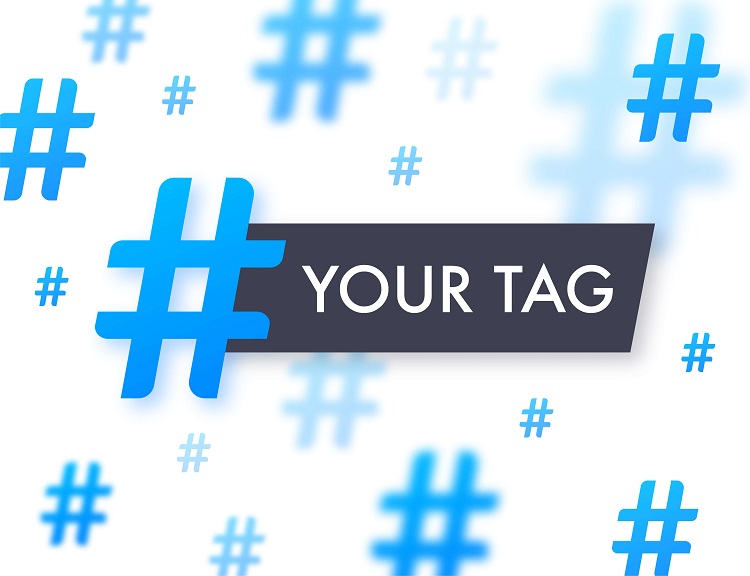 Brand Hashtags
Branded hashtags are specific to a brand and used for Instagram marketing.
They are designed to be used over a long period of time to increase brand awareness and boost engagement.
Some popular ones include #ShareaCoke, #JustDoIt, and #lushlife.
These successfully branded hashtags create a community around the brand.
Category Hashtags
Category hashtags relate to the subject group you are posting about.
When you post content, consider what general category it links to.
Some examples include #running, #pets, or #marketing.
If you want to attract a niche following, define your general category further.
For example, #trailrunning.
Event Hashtags
This type of hashtag generates interest in your upcoming event.
They are useful for promoting your event and creating an online discussion.
They can define the type of event, for example, #virtualevent or #birthday.
However, creating a more specific one like #partyinthepark22 will build up viral engagement.
Campaign Hashtags
Campaign hashtags promote new services or product launches.
They generate excitement and boost interaction.
Some successful ones include #WantAnR8 from Audi and #LetsDoLunch from Dominos.
These unique hashtags are for short-term use to generate user content, drive traffic, and increase reach.
Location-Based Hashtags
Adding location-based hashtags helps you reach people in your local area.
They are useful for businesses that are location-dependent such as the hospitality industry.
Some examples include #texaslife or #newyorkcityrestaurants.
Entertainment Hashtags
For the entertainment industry, some generic hashtags to add to your posts include #entertainment, #entertainmentnews, and #instaentertainment.
You will need to add more specific hashtags to describe the type of entertainment.
Some examples include #comedy, #music, or #exhibition.
Mass Appeal Hashtags
Mass appeal hashtags are popular and used by lots of people.
Add some to your posts to reach a wider audience.
These are general hashtags that can be added to different types of posts.
Some examples to try are #nofilter and #instagood.
Occasion-Based Hashtags
These are useful for promoting an occasion-related product or event.
Make use of different occasions throughout the year and link these to your content.
Try using #halloween or #valentines day.
Trending Hashtags
Trending hashtags are constantly changing.
Research current trends and include some in your posts.
Some examples include #photooftheday and #beautiful.
These help you tap into a wider audience.
Niche Hashtags
Niche hashtags are targeted at a specific industry or skilled area of interest.
They show your audience where you fit within a particular industry.
For example #foodwriter or #socialmediamarketing.
Industry Instagram Community Hashtags
There are many different communities on Instagram.
Some examples include #craftersofinstagram and #artistsofinstagram.
These hashtags will help you connect with these focused audiences who are involved in the same business or hobby as you.
Daily Hashtag
There are hashtags for each day of the week such as #motivationmonday or #feelgoodfriday.
Try using some of the daily hashtags when you plan your Instagram posting strategy.
Relevant Phrase Hashtags
This type of hashtag is used to help people connect with different communities or related activities on Instagram.
The link to what you do.
For example #becreative or #letsbake.
Acronym Hashtags
Acronym hashtags are created from the initial letters of words.
They can be for a company, such as #nasa or a phrase like #ootd instead of #outfitoftheday.
Emoji Hashtags
Emoji hashtags use emojis in place of words after the hashtag symbol.
They can be used on their own, in a group, or added to words to create unique hashtags.
Check if they are actively used before adding them to your posts.
Banned Hashtags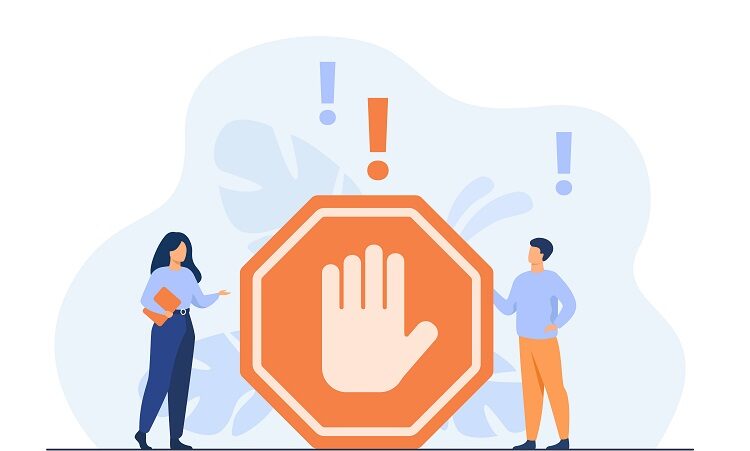 These hashtags have been banned by Instagram and should not be included in your posts:
#always
#adulting
#beautyblogger
#besties
#boho
#books
#costumes
#dm
#dogsofinstagram
#eggplant
#humpday
#ice
#models
#mustfollow
#parties
#skype
#snapchat
#streetphoto
#tagsforlikes
#workflow
Instagram Hashtag Tools
Preview
Preview is the best app for tracking hashtags.
It enables you to track your Instagram hashtags and your hashtag groups.
It is easy to see which hashtags are creating the most engagement and which are the most successful.
This user-friendly app is officially approved by Instagram.
Later
This Instagram tool is free for beginners unless you purchase more experienced plans.
The software is easy to use as part of your marketing strategy.
It helps you to create and schedule your posts to reach the most people and grow your business.
HashtagsForLikes
This is the best tool for generating hashtags.
It searches for the most relevant hashtags in your niche.
Using these improves your visibility and attracts more followers in your target area.
Payment starts at $15 per week, but there is also a free version.
How to Find Best Hashtags according to Reddit:
You can simply use the Instagram app to start. Look at accounts that had the same audience you want to tap into and look at the hashtag they are using, look a multiple accounts to get a good idea of the most popular one.
You might be interested to check those related posts as well:
FAQ
How many hashtags should I use on Instagram?
Instagram allows users to include up to 30 hashtags per post.
Using around 11 hashtags per post is considered to be the optimum number.
30 hashtags are too many for your audience to read through and you might include ones that aren't relevant to your post.
Do hashtags work on Instagram ads?
Instagram ads aren't the same as regular Instagram posts.
This means that any hashtags used on the ads won't appear in searches.
They are not as effective and ads will look more professional without hashtags.
Should I register a hashtag?
Hashtags can be registered as a trademark if you prove they are used to promote your business.
For example, if a certain phrase is used in your business branding.
Trademark registration fees for the United States Patent and Trademark Office start at $225.
Are Instagram hashtags case-sensitive?
Hashtags are not case-sensitive.
Some hashtags make use of capital letters to make them easier to read.
If your hashtag is made of more than one word, capitalize the start of each word to help your audience understand your intention.
Single-word hashtags don't require a capital letter.
Conclusion
Creating and using the most relevant hashtags is important for Instagram social marketing.
Using the advice and suggestions in this article, you can implement the perfect hashtag strategy to expand your reach and grow your following.