There are many websites out there like eBay and Amazon that act as a large marketplace for anything you can imagine.
Today, we'll take a look at some of the greatest alternatives to eBay.
What is eBay?
eBay stands as a marketplace that connects individuals and businesses enabling them to engage in consumer and business-to-consumer sales.
Since its establishment in 1995, eBay has grown to become one of the e-commerce platforms worldwide.
This platform serves as a space where people can buy and sell an array of goods and services providing opportunities for both individuals and businesses.
By creating an account on eBay users can easily list items for sale including details like price, condition, and available shipping options.
When browsing through the listings buyers have the freedom to place bids, on auction-style listings or directly purchase items at a fixed price using the Buy It option.
Moreover eBay offers a range of product categories encompassing electronics, fashion items, collectibles, home goods and much more.
How Has eBay Differentiated Itself From Competitors?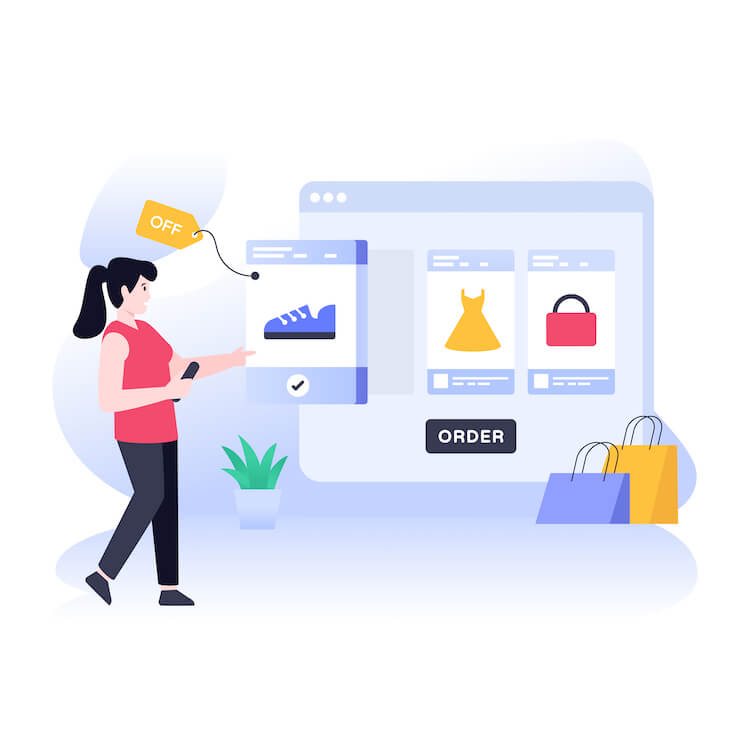 eBay has differentiated itself from competitors in several ways throughout its existence.
eBay, among bidding sites, has managed to establish itself as a forerunner in the online marketplace industry due to significant factors.
Let's explore some of these elements that have contributed to eBays position.
Auction-style format – eBay stands out from marketplaces by introducing an innovative Auction style format. Unlike platforms, with fixed prices eBays unique proposition allows buyers and sellers to negotiate the price of goods. This feature has attracted a dedicated customer base while offering a range of competitively priced products.
Global reach – One of eBays strengths lies in its reach connecting buyers and sellers worldwide. While other online marketplaces focus on regions or countries eBay provides a platform for border trade granting access to a diverse array of products and services.
Diverse product selection – With its leading position as a marketplace eBay offers customers a selection of items. Sellers could list anything on eBay ranging from used items to rare collectibles. This broad product range empowers buyers with choices and opportunities to find what they are looking for while also discovering exciting products. The diverse selection is one of eBays advantages over its competitors.
Why Do You Need eBay Alternative?
Having an alternative to eBay has a few perks.
For sellers, you are able to offer your merchandise on other platforms, which can reach new audiences and increase the speed at which you sell.

For buyers, you can explore resale sites like eBay to find better deals and they may be better platforms to find what you need!
Websites like eBay
Below, we'll explore websites like eBay and what they have to offer.
Amazon
Amazon is an internet based platform that provides an array of goods and services ranging from literature and electronic gadgets to cloud computing and streaming. Both Amazon and eBay offer users the ability to sell both used items either through auctions.
However when it comes to market share and customer loyalty Amazon surpasses eBay. This is largely due to its Prime membership program, which offers delivery options along with top notch customer service.
Additionally Amazon boasts a range of product categories and features compared to eBay. For instance they offer Kindle e readers, Alexa smart devices and their regarded Amazon Web Services platform.
Walmart
Walmart stands tall among the world's leading retailers boasting a network of then 11,000 stores across 27 countries. In addition to its brick and mortar establishments Walmart has ventured into the realm of marketplace competition alongside eBay.
The Walmart marketplace offers an array of products from both third party sellers and their own inventory.
What sets Walmarts marketplace apart are its advantages over eBay, including fees for sellers, convenient free shipping options and the added benefit of tapping into Walmarts loyal customer base.
Furthermore Walmart seamlessly integrates its stores with operations enabling customers to effortlessly collect or return their virtual purchases at any nearby Walmart location.
With a drive for innovation and continuous expansion in the realm Walmart emerges as a formidable contender challenging eBays supremacy, within the e-commerce domain.
Facebook Marketplace
Facebook Marketplace offers an opportunity for buyers to find deals, on both pre owned and occasionally brand new items. It allows you to conveniently browse through product listings from people in your vicinity or conduct searches.
Additionally you have the freedom to create your listings and sell items directly to interested buyers.
What sets Facebook Marketplace apart from eBay is its absence of fees for listing or selling items. Furthermore you can easily communicate with buyers or sellers via Messenger eliminating any middleman involvement.
Opting for Facebook Marketplace presents an alternative if your aim is to save both money and time while also fostering connections, within your community.
Target
Target's online shopping experience is similar to Walmart's but carries exclusive brands only available to Target. Target competes with eBay by providing fast and free shipping, easy returns, and exclusive deals for its loyal customers.
Target also has a large network of physical stores that allow shoppers to pick up their online orders or browse the latest collections in person.
AliExpress
AliExpress is a marketplace that originated in China offering customers a range of products, at incredibly competitive prices. Whether you're in search of electronics, fashion, home & garden items, toys, sports equipment or beauty products AliExpress has got you covered.
What sets it apart from eBay is the connection between buyers and sellers eliminating unnecessary intermediaries and fees. Moreover AliExpress provides enticing deals and discounts while ensuring customer satisfaction through reviews and ratings.
With free shipping options and secure payment methods available AliExpress serves as an one stop shop, for all your needs.
Etsy
Etsy stands out as a marketplace, for its assortment of custom made goods and specialty shops featuring collectibles, vintage items and craft supplies.
Unlike eBay, which encompasses a range of products across categories Etsy's emphasis lies in offering niche and innovative merchandise that is frequently one of a kind and tailored to individual preferences. Moreover Etsy boasts a community of sellers and buyers who share a passion for crafts and artistry.
Whether you're seeking the gift, home decor pieces or materials, for your creative endeavors Etsy is the ideal destination to explore.
Wish.com
Like AliExpress, Wish is famous for offering a range of products at incredibly low prices. While eBay primarily focuses on used items Wish.com provides discounted options for products like clothing, electronics, accessories and more.
What sets Wish.com apart is the shopping experience they offer. Users can enjoy earning rewards exploring tailored recommendations and participating in flash sales.
However it's worth mentioning that there are downsides to shopping on Wish.com. These include shipping times, occasional inconsistencies, in product quality and limited customer support options.
Craigslist
Craigslist is a great alternative to Facebook Marketplace for those looking for great deals on used items. Unlike eBay, which is mainly focused on auctions and shipping, Craiglist offers a variety of categories and formats, such as classified ads, forums, gigs, housing, and more.
Craiglist is also free to use for most transactions, except for some fees for certain services like job postings or vehicle sales. Craiglist is a great option for people who want to find deals, connect with others, or earn some extra cash.
The-saleroom.com
The primary focus of The saleroom.com website is to cater to collectors who have an interest in acquiring items like jewelry, art pieces and more. Its main function is to host auctions where users can explore a range of categories, including art, antiques, jewelry, furniture and collectibles.
Apart from facilitating auctions, saleroom.com also provides information about auction houses, sales and bidding history. Unlike eBay this platform does not charge any fees to buyers or sellers; it simply acts as a mediator between them and the auctioneers.
The main goal of The saleroom.com is to offer a way for people to actively participate in auctions, from anywhere they are located.
Gumtree.com
Gumtree functions, to Craigslist and is based in Britain. It provides users with the opportunity to buy and sell a range of items. Unlike eBay, which operates as an auction platform Gumtree.com allows users to set their prices and directly negotiate with buyers or sellers.
Additionally Gumtree.com offers categories like cars, jobs, pets, property and more. If you're seeking an convenient method to find what you need locally Gumtree.com serves as an alternative to eBay.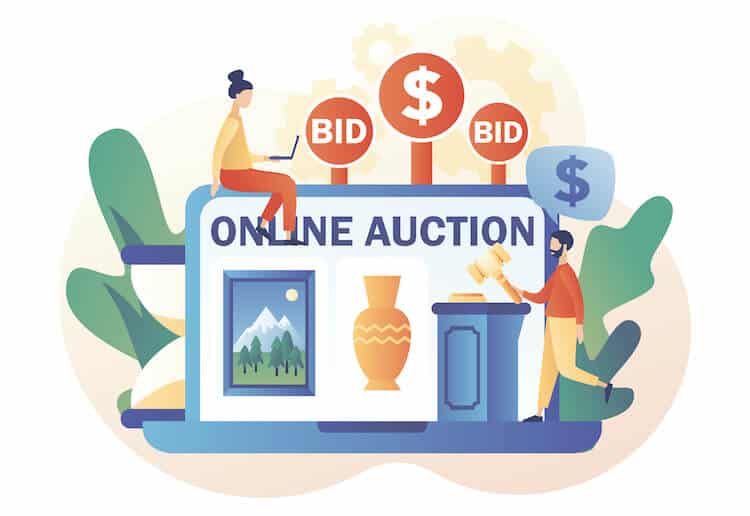 Poshmark
Poshmark is a marketplace that specializes in offering used clothing and accessories. Unlike eBay, which offers a range of products Poshmarks main focus is on fashion and lifestyle items.
What sets Poshmark apart is its aspect allowing users to connect with each other, showcase their collections and participate in virtual gatherings. The goal of Poshmark is to create a convenient platform for individuals to shop, sell their items and express their sense of style.
AuctionZip.com
Auctionzip stands as the auction marketplace for local auctions. When you're on the lookout for auctions near your area this is definitely the go to place. You have the option to browse through categories, locations, dates or specific keywords to find exactly what you're interested in.
The site provides listings of auctions to help you make informed decisions. Moreover users can. Participate in bidding for select auctions or reach out directly to the auctioneer for more information.
In terms of competition Auctionzip.com goes head to head with eBay as both platforms offer bidding and a wide range of items up for sale. However it's worth noting that Auctionzip.com primarily focuses on auctions while eBay offers a mix of fixed price and auction style listings.
Additionally Auctionzip.com has a user base compared to eBay. May not enjoy the same level of brand recognition.
Liveauctioneers.com
Like eBay LiveAuctioneers is a platform to explore if you're interested, in live auctions for art, furniture, coins and more. While eBay primarily focuses on used items sold by individuals, Liveauctioneers.com showcases an array of distinctive pieces from professional auction houses.
On Liveauctioneers.com users can easily navigate through categories such as art, jewelry, furniture and collectibles. They have the opportunity to watch video streams of the auctions and participate by placing absentee bids or bidding in time using either the website or the mobile app.
It's a choice for those who enjoy the excitement of bidding and uncovering treasures from time periods and cultures.
Invaluable.com
Invaluable stands out as an auction marketplace that focuses on the world of arts, jewelry, collectibles and more. Unlike eBay, a platform that offers a range of products and services Invaluable.com specifically caters to the needs of collectors and enthusiasts by showcasing end and rare items.
What sets Invaluable.com apart is its collaborations, with auction houses and galleries. This partnership allows them to host auctions, timed auctions, private sales and curated events.
The platform strives to ensure a secure experience for both buyers and sellers through features, like bidder approval, escrow services and fraud protection measures.
eBid
eBid is an auction platform that provides an extensive range of listings, including electronics, art, gaming items and more. It shares similarities with eBay. Stands out with notable distinctions. One of the differences is that eBid charges fees for sellers and offers buyers a wider array of payment options.
Additionally eBid rewards users through its loyalty program. With its presence in over 20 countries eBid strives to create an user friendly environment, for online commerce.
FAQs
Who is eBay's biggest competitor?
eBay's biggest competitor is Amazon.
What is the equivalent of eBay in Asia?
AliExpress is the equivalent of eBay in Asia.
What is the cheapest selling platform?
Craigslist is the cheapest selling platform and it offers free listings.
Conclusion
Overall, there are many auction sites like eBay. Whether you want to sell your unwanted items, buy new or used products, or bid on auctions, there is a site that suits your needs. Each site has its own advantages and disadvantages, so you should compare them carefully before deciding which one to use.