Infosys is a global leader in next-generation digital services and consulting that operates in more than 50 countries enabling clients to navigate and simplify their digital transformation. It provides business consulting, information technology, and outsourcing services.
With over 40 years of managing the systems of worldwide corporations, Infosys expertly guides their global clients along their digital journey.
In this article, we'll share 35 stats and facts about this billion-dollar company.
General Infosys Stats and Facts 2023
Infosys has emerged as one of the fastest-growing IT companies in making digital inclusion a global reality. The company operates in over 50 countries with key locations in North America, Europe, Asia Pacific, and India.
Discover the most interesting facts about Infosys' journey of over 40 years:
Infosys's biggest market for IT and business services in America.
Infosys is a 40-year-old company established in 1981.
Infosys has 1,778 active clients and more than 335,000 employees.
In 2021, Infosys was recognized as the fastest-growing top 10 IT services Brand by Brand Finance, one of the world's leading Brand valuation firms.
From an initial capital of US$250, Infosys has grown to become a US$16.970 billion revenue company with a market capitalization of approximately US$104.706 billion.
The North American market represents 61.8% of the total revenue.
In the last twelve months, Infosys has earned $2.96 billion in profits and delivered an operating margin of 23%.
In 2021, Infosys had its fastest growth in 11 years, close to 20%.
In 2022, Infosys' brand value is estimated at $12.780 billion.
Infosys was the first IT Company from India to be listed on NASDAQ.
Infosys Usage and Customer Statistics 2023
Infosys helps its clients steer their next-generation technologies to enhance the value of their businesses, resulting in improved client servicing.
Let's take a look at some Infosys customer satisfaction statistics and usage facts:
Infosys has 1,778 active clients reported in 2022.
As of 2022, 38 of Infosys' clients have a revenue of more than $100 million.
As of 2022, 853 of Infosys' clients have a revenue of more than $1 million.
As of 2022, Infosys' top 5 clients contribute 13%, top 10 clients contribute 20.8%, and top 25 clients contribute 36.3% of their total revenue.

Infosys Employee and Diversity Stats 2023
As a global company, Infosys employs thousands of people. Among their employees, there are individuals from 62 different countries and 157 nationalities.
If you want to find out more information about Infosys' diversity stats, check out the list below:
By June 30, 2022, the number of employees at Infosys was 335,186.
Infosys employs 1.026 persons with disabilities.
In 2022, Infosys employed 17% more people than in 2021.
Out of all Infosys' employees, 318,186 are software professionals.
Out of all Infosys' employees, 16,739 work in the Sales and Support departments.
At Infosys, women represent 39% of its workforce and 25% of the board.
The average revenue per employee in 2022 is $56.9.
Infosys is a globally certified top employer by the Top Employers Institute.
Infosys has a diversity, equity inclusion culture.
Infosys Stocks Statistics 2023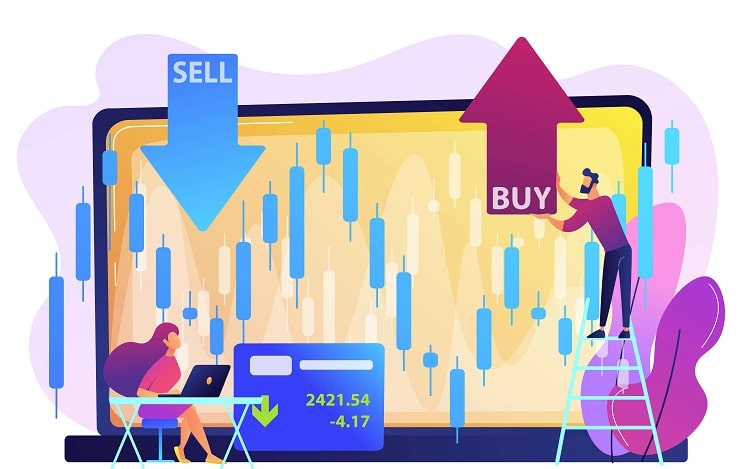 After becoming the first IT Company from India to be listed on NASDAQ, Infosys has come a long way in the stock world.
Here are some of Infosys' share price statistics and stock facts:
As of 2022, NYSE Infosys' share price is $19.97.
By 2022, Infosys' market capitalization was estimated at $104.706 billion.
Infosys' enterprise value in 2022 is $81.29 billion.
Infosys has $4.19 billion shares outstanding.
In the last 12 months, Infosys' earnings per share were $0.69. Its earnings per share increased by 15% in Rupee terms in 2021.
Infosys stock price has decreased by -14.41% in the last 52 weeks.
The number of shares by June 30, 2022, was 4,207,620,719.
Unknown Facts About Infosys 2023
Here are 5 facts about this fastest-growing technology services company we collected for you:
It was founded in 1981 in Pune by seven engineers with an initial capital of $250.
Infosys made an initial stock public offer in February 1993 and was listed on stock exchanges in India in June 1993.
Infosys was recognized among the Top 10 best companies for women in India in 2021.
In 2021, Infosys was recognized as one of India's Best Employers among Nation-Builders.
Infosys was recognized as one of the 2022 world's most ethical companies by Ethisphere.
You might be interested to check those related posts as well:
Conclusion
Without a doubt, Infosys is one of the world's leading companies. Although it was founded with a small capital of only $250, Infosys became a billion-dollar company with a global impact.
We hope that the stats mentioned in this article help you gain a better understanding of Infosys' success and scope.
Sources:
Statista
Infosys
Stock Analysis