The idea of Airbnb is a very simple one. It's an online accommodation rental marketplace that allows hosts to rent out their properties or rooms to guests.
It began in 2007, and while it took a bit of a hit during the pandemic, it has risen from the ashes of COVID and continues to grow from strength to strength.
Keep reading if you want to know more about this company that offers alternatives to staying at a hotel.
Key Airbnb Stats and Facts 2023
In 2020, Airbnb's valuation was $86.5 billion
At the time of Airbnb's IPO opening day, its shares were selling at $146 per share
Unique stays such as tiny homes and cabins began to overtake traditional searches during the pandemic
Airbnb's valuation is currently $93.01 billion, a decrease of 8.4% since the beginning of the year
Every second, 6 guests check into Airbnb rentals
Airbnb Industry Statistics 2023
Tripadvisor Rentals, Vrbo, and Booking.com are the main competitors for Airbnb
Airbnb is in most demand in Europe, followed by the Asia Pacific
An average Airbnb stay is 4.3 nights
In the US, the average occupancy rate is 48%
Users of the Airbnb app spend 11 minutes and 31 seconds, on average, using it
Airbnb has 728,000 Twitter followers
Airbnb's website had 91 million visits during January 2020
In January 2020, half of Airbnb's website traffic came from mobile devices
Airbnb User and Demographics Statistics 2023
Airbnb is active in 81,000 cities across 200 countries
London, New York City, Osaka, Paris, and Tokyo are the most popular Airbnb cities
Millennials make up 60% of Airbnb's userbase
Just over two-thirds of guests are aged 25-34
13% of guests are 55 and older
When surveyed, 95% of guests said they chose Airbnb because of the security of payment and ease of use
77% of guests say they choose Airbnb because they want to live like locals
Seniors are the fastest-growing host demographic
Of Airbnb long-term stay bookers, 55% study or work during their stay
In 2022, it is expected that Gen Zers and Millennials will represent more than three-quarters of Airbnb's demographic

Airbnb Usage Stats 2023
The number of Airbnb users was 150 million in 2018
Airbnb enjoyed a 55% increase in bookings from 2020 to 2021 when there 300 million were made
Airbnb is active in 98% of the world
You won't find any Airbnb listings in North Korea, Iran, Sudan, or Syria
$1 million of coverage is offered per listing
During the pandemic, Airbnb bookings were made in more than 94,000 destinations
Airbnb Host Statistics 2023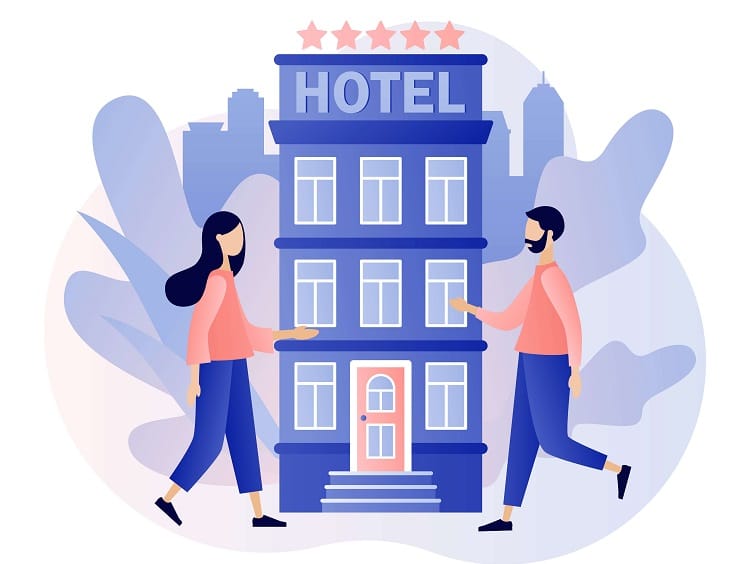 Airbnb has more than 7 million listings that are run by 4 million hosts
The average commission that Airbnb charges hosts was 14% in 2021
During the pandemic, hosts earned $1 billion
The average earnings for an Airbnb host are $9,600 annually
In the US, as of December 2019, there were around 399k super hosts
Airbnb lists more than 250,000 family-friendly homes
Airbnb host earnings have increased by 43.8% since 2021
Hosts pay a 3% payment processing fee
Airbnb Booking Statistics 2023
In 2021, 356.9 million nights were booked on Airbnb
Across all listings, the average occupancy rate in 2020 was 17.4%
In 2021, across all listings, the Average Daily Rate (ADR) was $137 per night
The most popular bookings in 2020 were those within 300 miles, otherwise known as nearby stays
In the US, during the Spring and Summer of 2021, the most popular destinations were Southern Maine and Cape May, NJ
Booking.com is one of the main competitors for Airbnb and every single day, more than 1.5 million travellers from 220 countries use the platform to plan and then book their next trip. On average, the brand's website receives 100 million online visitors every month.
Airbnb Revenue and Growth Stats 2023
Airbnb enjoys a 73% year-on-year increase and in 2021 generated $5.9 billion in revenue
In 2021, Airbnb reported losing $352 million, which was an improvement on the losses of $4.5 billion in 2020
North America generates the highest revenue for Airbnb
Airbnb's value in 2019 was $35 billion
When Airbnb went public in 2020, its IPO was the biggest that year
Airbnb Trends 2023
Multiple property listings are one of Airbnb's fastest-growing segments
The most popular US destinations for Summer 2020 included Big Bear Lake, California, Miramar Beach, Florida, and Panama City Beach, Florida
By 2022, the number of Americans using Airbnb is anticipated to reach 45.6 million
700k businesses use Airbnb for work
10% of guests booking a home via Airbnb also add an experience
Long-term stays are Airbnb's fastest-growing category by trip length
Unique home searches increased by 94% in 2021
Top worldwide destinations in the Summer of 2021 were Var in France, the Baltic Sea Coast in Germany, Sardinia, and Jeju in Korea
Interesting Airbnb Stats and Facts
Over the years, more than one billion guests have stayed at an Airbnb
In 2016, Airbnb became the official alternative Olympics accommodations partner
In 2018, Airbnb guests spent more than $35 billion on local restaurants and cafes
Across 30 countries, in 2019, the Airbnb guest and host community had an estimated direct economic impact of more than $117 billion
Several US cities have passed laws banning or significantly restricting listing, including New York City and San Francisco
Airbnb listings include 140 igloos, 300 lighthouses, and 1,600 private islands
Airbnb was started in 2007 by two roommates who rented out an air mattress on their San Francisco apartment living room floor
Brian Chesky, one of Airbnb's founders, listed the original Airbnb apartment right up until 2015 at a price of $50 per night for the couch
You might be interested to check those related posts as well:
FAQs
What percentage of Airbnb users are female?
54% of Airbnb guests are females.
What percentage of hotel rentals do Airbnb account for?
Over half of Airbnb guests chose Airbnb over a traditional hotel.
What percentage of Airbnb hosts are super hosts?
Less than 20% of hosts are able to achieve Superhost status.
Conclusion
So, there you have it.
Some interesting stats, facts, and trends give you a clearer insight into the current state of Airbnb and what the future holds for this well-known accommodation rental brand.
When compiling these statistics, the following resources were used:
Passport Photo Online
iProperty Management
The Zebra
Statista
Stratos Jet Charters
Wall Street Zen
Zippia
Business of Apps
All The Rooms