Watching YouTube videos is very entertaining, but half the fun of watching them is being able to share them.
You're bound to want to share them with friends, but wouldn't it be great if you could share them with the people who follow you on Instagram Story?
Want to find out how to share YouTube videos on an Instagram story?
The good news is that you can, although such news is slightly tinged because it's not the easiest of processes.
There's a very good reason YouTube has made it a little challenging, and it's all to do with copyright laws.
There's no native feature for sharing Instagram stories because a high percentage of Youtube content is copyrighted.
Before you upload any copyrighted material, check you have permission from the original poster of the video.
It's also good if you credit the poster in your Instagram post, so people can visit the source.
How to Share YouTube Video on Instagram Story 2023 Guide
Youtube is the second largest search engine in the world, so it should come as no surprise that you'll find content that's perfect for an Instagram audience.
More than 500 hours of video are uploaded every minute, and over one billion hours are watched every day. In addition, more than two billion users visit the site every month.
There isn't a direct way to share Youtube videos to Instagram Story at the moment, but you can work around it.
Before we tell you how to do it, let's explore some of the reasons why you might want to post a Youtube video to your Instagram Story.
To create a teaser trailer for a longer Youtube video.
To create a mashup of some of your older videos.
For educational and transformative purposes, for example, if you want to share an educational titbit or illustrate a point.
Up until quite recently, you would need 10k followers to use the swipe-up link.
However, Instagram very kindly released a new feature that means everyone can share links.
There are two ways you can share videos in the Instagram app:
Sharing the link is a relatively straightforward process, so in this post, we're going to focus on the second option, which is uploading the video directly to your story.

Download the YouTube Video
The first step is to download the Youtube video you want to share.
You can choose to download it to a mobile device or your desktop with the help of one of the many free websites or third-party apps that allow you to do it.
For example:
iTubego
4K Video Downloader
MP3Studio YouTube Downloader
YTD Video Downloader
SnapDownloader
How each of these works varies, but they tend to follow a similar process.
For example, you copy the Youtube URL of the video you want to download, paste it into a search box, and simply download.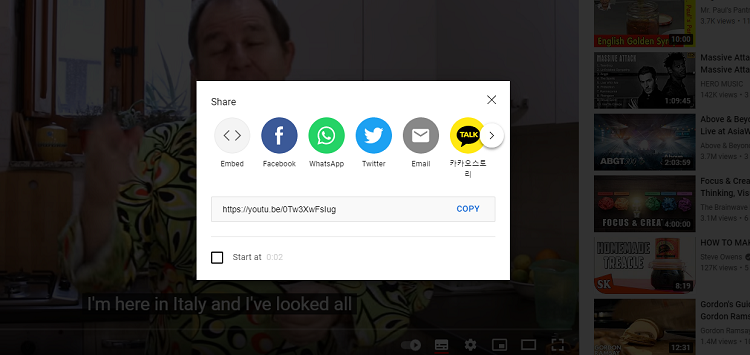 Screen Record The Video
Alternatively, you also have the option of screen recording the video.
Again, you'll need a third-party app or software to do it, but there are lots to choose from.
VSDC, for example, is a screen recorder that's completely free to use.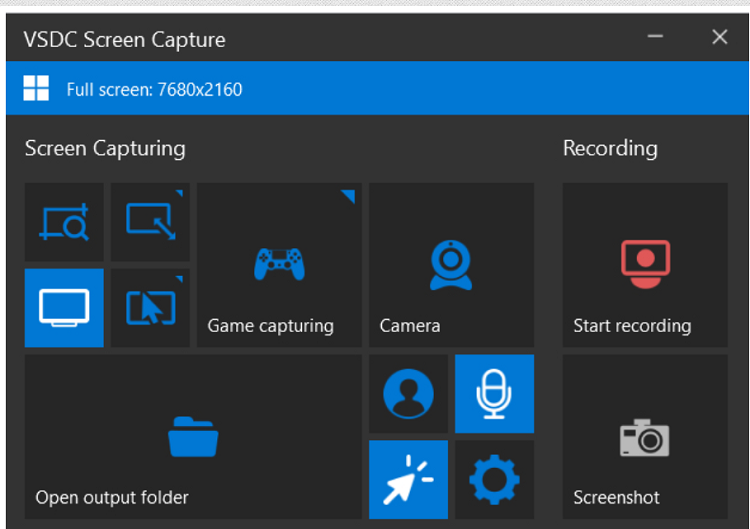 You simply select the screen capture area you want to record and hit "Start recording."
Then you open the full-screen playback mode on YouTube and hit play.
Edit the Video According to Instagram Requirements
Instagram has some very specific requirements when it comes to posting videos on the platform.
YouTube videos don't meet those requirements, so you'll need to do some video editing before you can post the video to your Instagram Story.
Use some software or third-party apps, such as "Capto."
You might need to add a filter, trim the video, or even treat it to a custom cover.
Video quality also needs to be taken into consideration.
It's better for you and your followers if the video you upload is of the best possible quality.
Upload the video to your Instagram Story
Once the edits are done, and your video is ready for sharing, you do the following:
Open Instagram
Select the Share button on Instagram
Choose the video from your library or gallery
Share it to Instagram following the on-screen prompts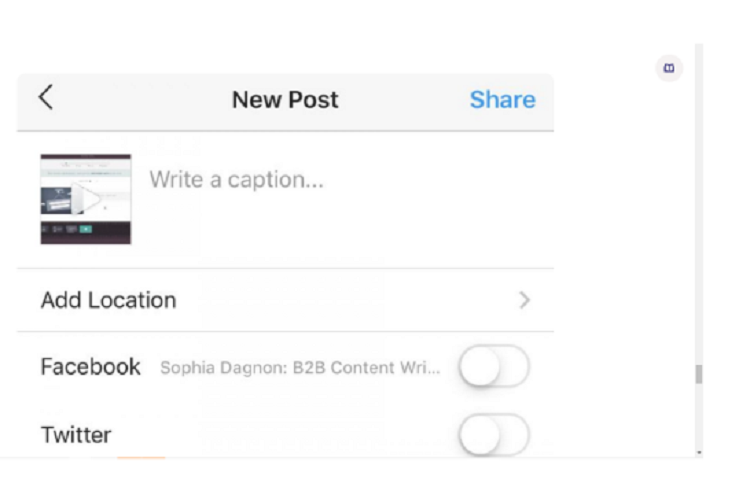 How to Post YouTube Videos on Instagram Story as a Link
If you'd rather not download any videos so you can post them to your Instagram Story, there is another way around the issue.
You use the Link Sticker feature.
It allows you to share the URL of a video and tag people you want to see it.
Here are the steps to follow:
Step 1: Copy the YouTube Link
Before you can do anything else, you need to have the YouTube link ready to paste into your Instagram Story.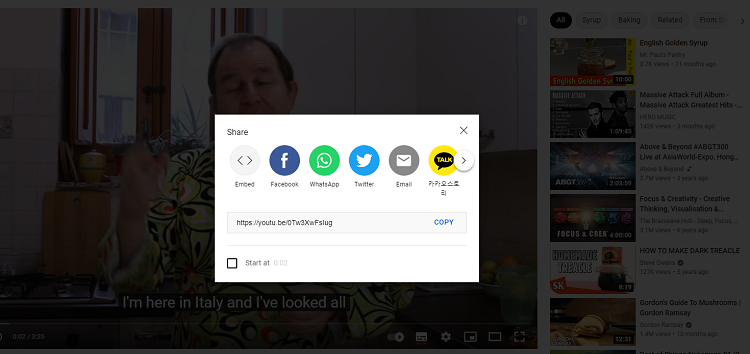 Step 2: Log into Your Instagram Account and Tap the Plus Icon
Bring up your Instagram app, press enter, and log in using your usual credentials.
The Instagram home tab will open, and this is where you'll find the little plus button.
It appears in the top right corner of the screen.
Step 3: Tap on the Chain Link Icon Sticker
This will open the camera roll feature. Here, you can record a video or take a picture so you can upload it to Instagram.
You can also add links to YouTube videos by tapping the sticker icon and looking for the "Chain Link" button.
Step 4: Paste the YouTube Link
When you've found the icon, simply paste the link to the video there.
You can't post links on your Instagram feed, which is why you share them in your story.
Hit the post button, and you're good to go.
There is another option, and that's to add the link to the YouTube video in your Instagram bio.
Share YouTube videos on Instagram Stories using the Swipe-up feature
To share YouTube videos on Instagram Stories using the Swipe-up feature, follow these steps:
Open the Instagram app on your smartphone.
Tap on the "+" symbol, then select Story.
Locate the chain icon at the top of your screen and tap on it.
Choose "URL" and paste the link to your YouTube video.
Tap "Done" to complete the process.
Now you can easily share your YouTube videos with your Instagram followers using the Swipe-up feature in Stories.
You might be interested to check those related posts as well:
Conclusion
Now you know how to share YouTube videos on your Instagram; you can do it whenever you want.
These are only a couple of the methods you can use, but they are the most popular.
It might seem like too much effort, but it is worth it because an Instagram video shows how dedicated you are.