Opening an Etsy shop is an excellent way of making money online but deciding what to sell is not always easy. Thankfully, the possibilities for successful Etsy shop ideas are endless and there are so many creative ways for you to make money.
In this post, there are more than 80 ideas to choose from.
What is an Etsy Shop?
Etsy is a global online marketplace where independent artists, collectors, and crafters can sell handmade, custom-made, or vintage items. Think of it as an online craft fair.
Why Sell on Etsy this 2023?
The Etsy marketplace was created specifically for artists, craftspeople, and vintage vendors. It provides an opportunity to sell their goods without the expense of a brick-and-mortar store or a personalized online business platform.
The Etsy platform acts as a middle-man by giving small, independent creators a platform they can use to find and attract customers.
Etsy Shop Ideas: How to Start an Etsy Shop in 2023?
Setting up an Etsy shop is easy. Simply follow these steps:
Create your Etsy account.

Enter your shop preferences, including language, shop country, currency, and whether your shop is your full-time income or not.

Choose a name for your shop that is 20 characters or less and is unique from other shops. You should find some inspiration for Etsy shop name ideas online.

Create your Etsy shop owner listings using product photos, videos, product descriptions, inventory and pricing, product variations, and shipping options.

Input the settings for your Etsy payments.

Enter your credit card details to pay your Etsy fees.

Open your shop.

Add a brief bio and photo.

Set up your Etsy buyer policies.
I Am Not Crafty! Can I Still Start My Etsy Shop this 2023?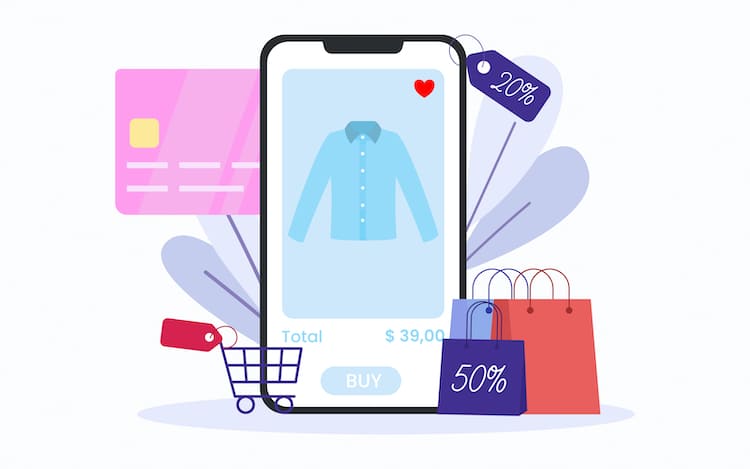 Being craftsy is optional for owning an Etsy shop. People use the marketplace for selling craft supplies, not just finished products. In the following list, you'll find plenty of small business ideas for Etsy that require no crafty skill. There are also Etsy shop ideas for 12-year-olds.
Best Etsy Shop Ideas: What is Trending on Etsy 2023
Time to take a look at some easy Etsy shop ideas.
Baby Accessories: Handmade products for babies are never too expensive for the parent who loves dressing their infant or toddler up in fashionable items.

Baby Clothes: Teeny shoes and mini-clothes are irresistible and if you can sew or knit, Etsy is a way of offering your goods to people online.

Baking Supplies: A fun choice of items to sell would be cupcake wrappers or fancy sprinkles, along with a range of other baking supplies.

Bead Supplies: Consider unique, specialty beads if you want an edge.

Bows and Hair Accessories for Babies: If you can sew, these are quite easy things to make and are very popular products for Etsy customers.

Candles: You're not going to have much luck selling plain candles. You might have more success if you put your own spin on those regular candles.
Clipart: Printable store owners and graphic designers are not adverse to using Etsy to look for new clipart designs.

Coloring Pages: All you need to create adult coloring pages is Adobe Illustrator.

Cooking Supplies: People are often on the lookout for unique pots, fun kitchen gadgets, specialty knives, or gift baskets of cooking tools

Costumes/Cosplays: We love dressing up as much as kids so why not sell cosplay items in an Etsy store? You could make the costumes or sell premade ones.

Craft Supplies On Etsy: These are one of the best Etsy shop ideas and also one of the more profitable shops to run. Items to sell include paint, yarn, glue, and cut-out shapes.

Crochet Stuffies for Kids: This is a cute Etsy shop item that's perfect if you love to crochet teddy bears and other animals. It's also one of the many cute Etsy shop ideas.

Crocheted Anything: Bedcovers, blankets, waistcoats, jackets, soft toys, and all other crocheted items are very popular Etsy products. This is a good idea if you're looking for creative Etsy shop ideas.

Crystals: Selling crystals is an underrated Etsy store idea, and it also requires no skill.

Custom Bags/Totes: If you're looking for cool Etsy shop ideas, why not customize totes and bags in many different ways? Slap a cute picture or a funny saying on a bag and people will snap it up.

Custom Nails: You could sell custom press-on nail designs or premade stickers.

Custom T-Shirts: These are a good product idea for someone with a graphic design background and also one of the better Etsy shop ideas for guys. The t-shirts can have a funny saying or a company logo.

Decals and Stickers: These are fun items to sell on Etsy.

Digital Download Nursery Prints: Etsy is often the first port-of-call for people decorating a nursery. This is one of many digital Etsy shop ideas on this list.

Digital Downloads: If you've got some digital goods to sell, consider Etsy your go-to place for selling them. Your customers can buy the printable files or print them themselves.

Embroidery/Ironing Patches: These are popular and unique Etsy products to sell. They are a great way for people to customize their stuff.

Engraved Wood Pieces/Signs: People love to buy items that are engraved or personalized. Think about making and selling engraved plaques, wooden signs, or small wooden pieces that have dates or special sayings engraved in them.

Engraved Wood Products (Cutting Boards etc): You need a certain level of skill to make these as well as the right equipment. If you've got these, engraved wood products sell well.

Fabric: If you've got an interest or an eye for an attractive fabric but your talent to work and sell quality and unique fabrics online.

Fabric supplies (leather, glitter fabrics, vinyl): Fabrics that are pretty hot at the moment include fancy vinyl, glittery fabrics, and leather.

Fabrics: Popular sellers on Etsy are unique and fancy fabrics.

Fancy Invitations: There is a huge market for invitations, especially those that are different.

Fashion Accessories: This store sells things like sunglasses, belts, and hats.

Feathers: Exotic feathers in bright colors are commonly looked for by other craft businesses.

Fonts: Believe it or not, you can get paid for your handwriting. However, it does have to be pretty if you want someone to buy your own fonts. Hand-drawn, vintage, or unique fonts are very popular.

Gems & Crystals: These are popular items whether you decide to sell large, polished gemstones or tiny stones and crystals.

Gift Wrapping & Tags: Make unique wrapping paper that customers can buy in themed packages or in bulk. Don't forget to include unique printable tags.

Gifts for Bridesmaids/Groomsmen/Weddings: Wedding party gifts are red hot at the moment, with options including gifts such as special bridesmaids hangers or personalized hip flasks.

Greeting Cards: These are expensive to buy in a physical store and are always very generic. A handmade card is always better and a great way to make money online.

Handmade Baby Clothes: For those with sewing skills that are relatively advanced, baby clothes, especially those made with natural materials, are always popular.

Holiday Decorations: Help your customers get into the holiday spirit with custom or handmade goods, or vintage holiday decorations.

Homemade Cards: So many people enjoy making greeting cards, and there's a huge market for selling them on Etsy.

Homemade Jewelry: If your hobby is making jewelry, open an Etsy store and sell what you make. People love handmade items because it's different from those in a store.

House Printables: These are paper/cardboard houses that people put together. You just have to design them and sell the digital images for people to download.

Key Fob/Button Accessories: These are a wholesaling opportunity because there are always crafters looking for these items.

Knitted Items: If you love to knit, why not sell some of your knitted creations in an Etsy shop? Baby clothes and winter wear can be popular items to sell.

Knitting Patterns: Patterns sell very well and can be profitable items to sell. If you like knitting but aren't particularly good at it, this could be an alternative way to make extra money with knitting.

Lace and Hat Supplies: These could be an alternative to selling jewelry supplies or beads.

Logo T-shirts: Cute t-shirts for all kinds of occasions, events, and people sell very well. Cricut is something you can use to make your designs.

Niche Cultures: Etsy is a great place to look for your fan gear. Niche markets include anime/manga, cartoons, video games, and more.

Office/School Printables: The upfront cost for this Etsy shop is very small. It takes time to make the printables, but you can sell them over and over again in digital format.

Organizational Printables: Popular ideas include labels for jars, tote labels, home finance organization systems, closet storage labels, and home filing labels.

Original Artwork: Etsy is a great marketplace for artists to sell their work. You could sell it as a digital download or as physical artwork that you'll ship to the customer.

Party Favors: These take-home gifts can be for any type of celebration. They might be stickers, games, or coloring pages.

Party Supplies: People love to throw themed parties, so open a store and sell your personalized and customized party decorations and goods.

Party supplies (Banners/cake toppers): The options are endless, from digital downloads to physical products and generic supplies to more custom ideas.

Personalized Jewelry: This category is typically a hit, and thanks to stamping techniques and modern styles, there are plenty of possibilities.

Pet Supplies/Accessories: You might choose to sell cute cat or dog outfits that you've made yourself.

Phone Cases/Mouse Mats: So many people have a smartphone, and a phone case is a good way to personalize it. Start-up costs are relatively low when you purchase your items from Aliexpress or Alibaba.

Pins: The most popular type is hard enamel pins. Create your designs and get them printed onto hard enamel pins you can sell in bulk.

Planner & Journals: These can be hard copies or digital downloads. If you want to differentiate yourself, consider niche planners such as budget diaries, bullet journals, or pregnancy planners.

Planner Inserts (for binders): You can create different types of inserts for planners.

Planner Stickers: Stickers can be sold as digital downloads or physical products and are huge on Etsy.

Plushies: These are unique stuffed animals that you make and sell on Etsy.

Printable Games/Entertainment: These are popular with parents because they can help their kids learn the alphabet and count. Ideas include board games, word puzzles, or card games.

Printable Invitations: People looking for attractive paper invitations that won't break the bank typically head for Etsy. They are digital download products, so the overheads are minimal, and the designs can be sold again and again.

Printable Party Games: Party games aren't always easy to organize, so an Etsy business selling crazy baby shower bingo cards or bachelorette scavenger hunt ideas is certain to be a success.

Ribbons: Ribbons come in so many different colors and designs. People buy them to dress up as a gift and to make it look extra special.

Rubber Stamps: Scrapbookers commonly use different rubber stamps, but those with an address on them are always going to be good sellers.

Scratch-off Cards for Parties: Everyone loves the excitement of a lotto scratch-off. You can sell scratch cards on Etsy as cute gift ideas or party favors.

Seeds And Plants: The market for seeds and plants on Etsy is massive. Succulent plants are very popular.

Sewing Accessories – flowers/trims: Many people use Etsy when they're looking for those little trim ideas for clothes. You can sell flowers, ric-rac trim, fancy sequins, and more in an Etsy store.

Sewing Patterns: These sell very well in the sewing community.

Slimes: This gloopy mixture is used as a toy to play with or squish.

Soaps & Bath Bombs: Bath bombs are very popular right now, and there are always people looking to buy them as well as soap, scrubs, bubble baths, and lotions.

Stamps & Pads: As well as selling stamps that you've designed, you could also offer ink refills, stamp pads, and other stamping tools.

Stickers: People enjoy collecting stickers, and they can be used to decorate so many different things, such as water bottles, laptops, journals, notebooks, and walls.

SVG Files: These are used by people making vinyl designs.

Tutu: Tutus and other clothing for girls regularly appear on Etsy, particularly in the top seller lists. They are easy to make, especially if you follow one of the many tutorials online.

Vintage Clothing: Spend some time looking in flea markets, and you'll be amazed at what you can find. Old retro clothes are popular, and people will pay lots of money for them.

Vintage Jewelry: If you enjoy exploring flea markets, you could make some money selling your finds in an Etsy store.

Vintage T-shirts: Retro band tees and other t-shirts you find in consignment stores could be a hit on Etsy.

Washi Tape: This is a decorative tape from Japan that people use for wrapping gifts and other crafts.

Wedding Printables: People are willing to pay a lot for items such as wedding decorations because they want to make their special day better.

Wedding Stationery: As well as invitations, brides and grooms also search Etsy for thank you cards, RSVP cards, place cards, seating charts, and other wedding stationery ideas.

Wooden Signs: Wooden signs for the home are popular and easy to make.

Wrapping Supplies/Gift Tags: You can choose to sell physical items or digital downloads.

Wreaths: Crafty people might like this Etsy listing idea. Wreaths are very popular, and the profit margin can be as much as 50%.

Zippers and Sewing Supplies: As well as fabrics, sewing supplies such as zippers and buttons sell well on Etsy.
FAQs
How Do I Select Products That Sells Well on Etsy?
It's key to look for items that already sell well on Etsy and then put a spin on the items to make them your own.
How Much Does It Cost To Set Up An Etsy Shop?
The cost of setting up an Etsy shop depends on what you sell. For example, digital downloads will have a low setup cost while a store that sells craft supplies will have a higher setup cost because you've got to purchase materials first.
What's The Perfect Etsy Shop Idea?
The perfect Etsy shop idea is to find something that you're particularly good at and that you also enjoy doing.
Conclusion
As you can see from this ultimate guide, there are a lot of Etsy shop ideas to choose from. Here's hoping something in the list has inspired you, and you're ready to open your shop very soon.