Alibaba and AliExpress are two of the biggest platforms in eCommerce. While they might sound very similar, and the Alibaba and AliExpress owner is the same, they are actually very different.
In this post, we're going to tell you everything there is to know about these two online marketplaces based in China. So, if you want to know the difference, how you can make the most of them, and a whole lot more, keep reading.
What is Alibaba?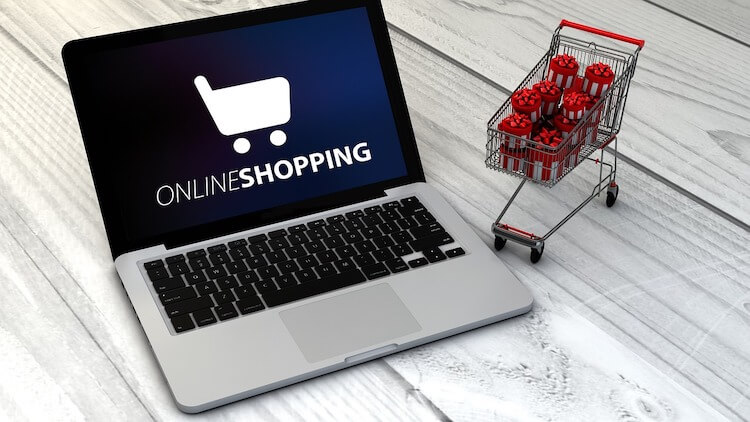 https://pixabay.com/photos/shopping-online-shopping-4694470/
Both Alibaba and AliExpress are companies owned by the Alibaba Group which has its headquarters in Hangzhou, China. However, they have been designed with different purposes in mind. Let's start by looking at Alibaba.
Alibaba.com is the world's largest business marketplace and it's been designed for wholesale buyers. The sellers who use this marketplace are manufacturers, trading companies, and resellers.
You can search for suppliers using a directory, where you'll find lots of useful supplier information such as products available, certification, contact, and other details.
If you're using Alibaba for sourcing products, look for gold supplier membership as this shows that they've been verified by a third-party agency and are legitimate.
There are several payment options, but the most secure way to pay for orders is under the buyer protection service. You also have the option of negotiating a better price if you want to.
What is AliExpress?
AliExpress.com is slightly different because its target audience are individual people. In other words, it's a B2C marketplace, although there is B2B mixed in too.
AliExpress works much the same as any other eCommerce store. You can order one item or more if you want, use a shopping cart for your purchases, and pay via the platform.
Payments made for items ordered are made under the buyer protection service, with a few exceptions. This ensures the products you purchase are good quality and if there are any problems, you'll get help getting a refund.
Items are sold at a fixed price, however, if you're buying in bulk, there may be a discount.
Key Differences: Alibaba vs. AliExpress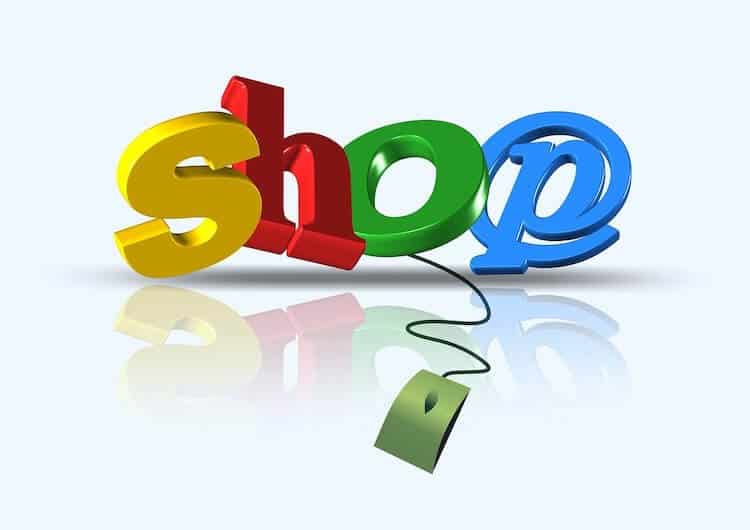 https://pixabay.com/illustrations/shop-business-shopping-mouse-942398/
We've already touched on the differences, but let's look at them a little closer.
Target Customers
Alibaba is for B2B transactions. In other words, it's for businesses that are sourcing products.

AliExpress is largely for individual customers or B2C transactions, although many small businesses, particularly dropshipper, use AliExpress too.
Customization
Alibaba lends itself very well to custom or private label products. Purchases are made directly from manufacturers and wholesalers, so it's easy to request modifications such as adding a brand name or logo onto the products.

AliExpress generally only offers pre-made products without customization options.
Alibaba and AliExpress: Which is Cheaper?
Alibaba was created for B2B sales which means that most suppliers using the site offer wholesale pricing with minimum order requirements. Because of this, you may have to prove you're a business owner if you want to take advantage of the favorable wholesale rates. In addition, it's not uncommon for sellers to insist on minimum order requirements. The lowest you can expect is around 50 pieces.

AliExpress sells at retail prices with no minimum order requirements. For small eCommerce business, it is a very useful platform for sourcing and testing products. Prices tend to be higher than Alibaba.
Shipping
Alibaba uses a different shipping method to AliExpress. Normally, it uses couriers or ocean freight for bulk orders as well as dropshipping. Alibaba suppliers use couriers such as DHL, FedEx, UPS, or ePacket for shipping small orders. However, in the interests of keeping cost low, ocean freight is typically used for bulk orders.

AliExpress: Shipping by courier, many suppliers offer dropshipping which makes AliExpress a great choice if you're looking for products for you dropshipping store.
Ease of Use
Alibaba is designed for B2B transactions which means it's not the most intuitive site. To use it effectively requires wholesale buying experience. The Alibaba-Shopify integration is also quite tricky to master. With such a confusing interface, it requires some playing around with to fully understand the different functions such as imports and payments.

AliExpress is far more user-friendly because it works much the same as most other big eCommerce platforms. All customers must do is look for products they want, add it to their basket, and when they've finished shopping, check out. Everything is done automatically, and unlike Alibaba, there's no need to speak with individual suppliers. AliExpress is an easier choice for retailers because of the many direct integrations it offers.
Customer Service
Alibaba requires direct dealing with suppliers. That's why it's good practice to look for suppliers with good customer service. You can check this by reading ratings and reviews. Alibaba also offers customer service via help centers, forums, and even live chat. There are also excellent complaints and disputes procedures.

AliExpress offers customer support mainly via live chat. Buyer protection is available, and buyers can also file disputes and request refunds directly via the website, rather than having to deal directly with suppliers.
Integration Options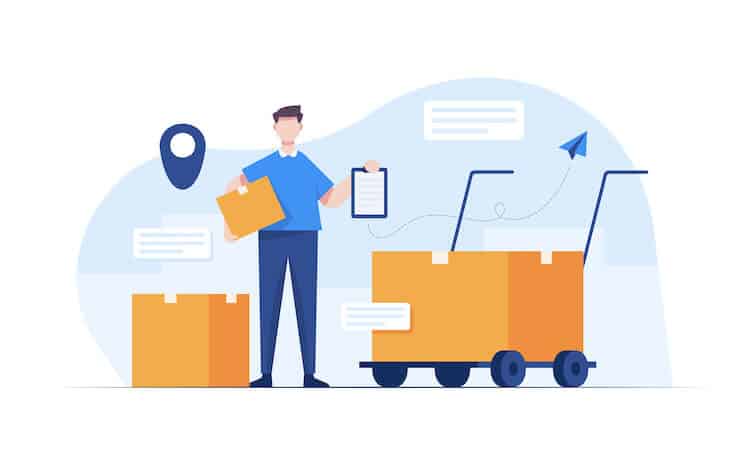 Alibaba and AliExpress offer integrations, but what you get from each is quite different.
Alibaba
Integration with ecommerce platforms, including Shopify, is available.

Use of Alibaba API is available to help set up Alibaba-Shopify integration, plus you can sync products, orders, and payments.

Apps are available from the Shopify app store that allow you to integrate products from Alibaba directly to an eCommerce store.
AliExpress
Direct integrations with various e-commerce platforms, including Shopify.

Availability of apps for easy integration, for example, apps like Oberlo are useful for sourcing products.
Factors to Consider for Choosing
If you can't decide whether to use Alibaba or AliExpress, there are some things you should consider.
Pricing: Alibaba is better suited for retailers who require wholesale pricing and order in bulk. AliExpress, on the other hand, is better for new retailers who want to start with smaller orders and don't mind paying retail prices.

Wholesale Experience: If you've got a lot of wholesale experience, Alibaba ahouldn't be too challenging to use. For all others, particularly beginners, AliExpress is better.

Retail Journey: AliExpress provides better options for new merchants who are starting a new business. Whereas Alibaba's B2B options may be preferable for established retailers.

Dropshipping: AliExpress supports dropshipping while Alibaba typically doesn't.

Customization: If you want to customize the products you buy, for example, with a brand logo, Alibaba makes this possible. AliExpress tends not to offer customization, only pre-made products.

Integration: Alibaba-Shopify integration uses an API which means you're more likely to need programming experience. AliExpress is easier to integrate because it usually uses apps.
Reliability and Buyer Protection
Both Alibaba and AliExpress take buyer protection seriously, and there are processes in place to protect users of the online platform, whether they're individuals or businesses.
AliExpress Buyer Protection
AliExpress protectes shoppers with its own buyer protection system. The system ensures your money is safe should a seller send a product of poor quality, the wrong product, or you don't receive your delivery after a couple of months.
Should you receive a fake product that was listed as original and authentic, you have the opportunity to get a cash back of upto 3 times the cost of your purchase.
If products are not received by 60 days after ordering, shoppers are eligible for a complete refund, but a complaint or dispute order must be raised.
Alibaba Trade Assurance
Buyers can take advantage of the Alibaba Trade Assurance for free when they place an order. Under the program, buyers are eligible for a full refund if orders are delayed or shipped later than agreed.
A full refund is also possible if an order doesn't match the specifications provided on the website or they're lower quality fakes.
FAQs
Why is Alibaba More Expensive Than AliExpress?
Well, actually, this is not true. Alibaba prices are typically lower than AliExpress because the platform offers wholesale rates compared with AliExpress that offers retail rates.
Products also tend to be bought directly from manufacturers which offers lowest pricing and a higher profit margin on sales. However, Alibaba generally have minimum order requirements that must be met.
Is Alibaba High Quality?
Considering the size and reach of Alibaba, cases of fake or low quality products is inevitable. However, ensuring product quality is possible for most products. Buyer protection services also ensure that you get quality products, or receive a full refund when quality is below standard.
What Are the Numbers of Active Buyers on Both Platforms?
The number of active annual customers across Alibaba in 20222 was 903 million. In March, 2020, AliExpress had 180 million annual active users.
AliExpress vs. Temu: which is better?
Both platforms are very good to shop from. The available products are similar, and both have plenty of offers and deals running.
Conclusion
If you're about to start a new eCommerce business, the chance of sourcing high quality products from good suppliers is high whether you use Alibaba or AliExpress.
Choose the platform that suits your needs. However, in general, Alibaba is better suited to experienced retailers, bigger businesses, and brands that might want to customize their products. AliExpress, on the other hand, is more suitable for new merchants, dropshippers, and smaller businesses.