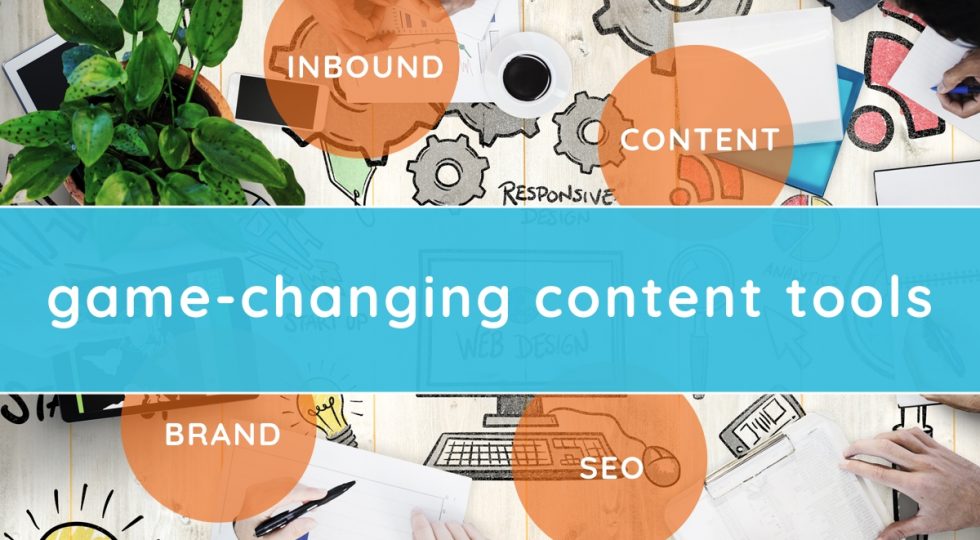 In today's digital world, it's crucial for brands to distinguish themselves amidst the static. Content marketing is one of the best ways for a brand to establish its own unique voice while increasing sales and growing its business. But just what is content marketing?
Content Marketing is defined by the Content Marketing Institute as "a strategic marketing approach focused on creating and distributing valuable, relevant, and consistent content to attract and retain a clearly defined audience — and, ultimately, to drive profitable customer action." In contrast to more traditional types of advertising, businesses using content marketing capture the interest of their target demographics by creating content—on their websites, blogs, social media—that appeals to the audience's desires and interests.
Content marketing offers businesses a much more effective alternative to paid advertising. In fact, content marketing gets three times as many leads per dollar spent than paid search. Content marketing also boasts conversion rates that are six times higher than other advertising methods. When it comes to blogging, businesses publishing upwards of 16 posts per month get almost 3.5 times the amount of traffic than businesses publishing only four or less blogs.  It's clear that content marketing is an important—if not essential—investment for your brand. Luckily, content marketing has never been easier, thanks to the various tools at your disposal.
The following twenty one content marketing tools are some of our personal favorites.
1) Your overall content marketing tool: Marketo
Think of Marketo as your one-stop marketing shop. In fact, you'd be hard-pressed to find something that Marketo doesn't do (besides brew your morning cup of joe). Marketo's strong marketing automation software makes the job of finding the right customers and keeping them engaged, simpler. From optimizing your website and landing pages to fostering relationships with clients through engaging email, social media, and mobile engagement, Marketo has you covered every step of the way.
2) Your email marketing must-have: MailChimp
Regular emails are crucial if your brand wants to become (and stay!) prominent in the minds of your clients. MailChimp gives you the power to create powerful, professional-looking emails that target the right people, at the right times. There are over 3.7 billion email users worldwide—it's time to impress the masses. MailChimp has some flaws too, if you don't like it for any reason, you can find easily some MailChimp alternatives.
3) Your gem for content discovery: Feedly

Feedly keeps you updated on the content that matters to you. Grow your expertise by staying on top of important industry news or discover new voices on the topics that interest you most. Use feedly to help you monitor the conversation and determine which content you should be creating.
4) Your social media manager: HootSuite

Keeping on top of your social media can be tough for any brand, especially smaller businesses that might not have the budget for an allocated social media specialist. Hootsuite allows users to manage all of their social media accounts in one place. Monitor your feeds, create and schedule content, track your reach, and gain insights to all your platforms from one user-friendly dashboard.
If Hootsuite doesn't fit your budget, you can check here for Hootsuite alternatives.
5) Your content organizer: Evernote

Creating great content can be difficult—especially if you're not the most organized person. Luckily, Evernote takes the struggle out of staying organized by making it easy to capture and prioritize ideas, create to-do lists, archive important information, and collaborate with your team. With Evernote, you can stop worrying about things slipping through the cracks and focus your energy on developing excellent content.
6) Your SEO standout: Google's Keyword Planner

SEO content will help your brand stand out in the search results and draw the right audience to your website. For help with determining the right keywords to use and assistance with building the most potent search network campaigns, look no further than Google's Keyword Planner.  Research keywords, see performance forecasts, and create content that works for you with this free Google Ads tool.
7) Your personal content editor: Hemingway Editor

The Hemingway Editor elevates your writing and helps ensure your content is concise and formatted properly. While other programs, like Microsoft Word, offer spelling and grammar checks, Hemingway Editor goes above and beyond—scanning each sentence to guarantee optimal structure.
8) Your trending content accomplice: BuzzSumo

BuzzSumo helps you find the most buzzworthy content across the web. This useful tool scans all social networks to let you know the hottest topics at any given time, so that you can strategize accordingly. You'll stay up-to-date on important events in your industry and gain invaluable insight into what you should be posting now.
9) Your graphic godsend: Design Wizard

Forget about intimidating interfaces—Design Wizard offers you the peace of mind that comes with having everything you need within simple-to-use software. And—did we mention it's free? Design Wizard allows you to instantly and easily create professional-quality visual content, customized to your particular specifications.
10) Your analytical arsenal: Google Analytics

Google Analytics is the most comprehensive analytics tool on the market, and we're hard pressed to find something it can't do, analytics-wise. Monitor your content to discover things like who's reading it, how far it's reaching, and how much it's being shared so that you can make the most informed decisions about your brand moving forward. Analytics is essential for those wanting to know exactly what is and what isn't working for their business digitally.
11) Your influence indicator: Kred

Kred lets users know just how influential they are, based on their social media accounts. With the help of a comprehensive algorithm, Kred scores users on two main things: "Outreach" and "Influence," which also reflect trust and generosity. Kred helps you know where your content currently stands so that you can continue improving your clout.
12) Your Q&A King: Quora

Quora is a Q&A based online forum where users pose questions to the Quora community. Quora markets itself as a place to "gain and share knowledge" and "connect with people who contribute unique insights and quality answers." For marketers especially, Quora is a great place to get feedback on ideas, gauge interest on subjects, and discover possible content topics.
13) Your content sourcing savior: NewsCred

Connect with some of the best content creators in the industry with NewsCred. Whatever you're looking for content-wise, NewsCred will put you in touch with the experienced professionals that can see your visions to fruition. Articles, infographics, ebooks, videos, event coverage, photo essays and illustrations are just some of the various things that NewsCred can assist you with.
14) Your audience ally: Parse.ly

Parse.ly offers in-depth data on the things people are interested in online, in real-time, so that you can consistently create relevant content. Using their newly-launched Currents tool, users can see how audiences spend their time online, identify traffic patterns, and therefore become more informed about their target demographics.
15) Your influencer intermediary: Social Bakers

Getting a social media influencer on your team is a sure-fire way to garner more attention and connect to a wider audience. Social Bakers helps you find the best influencers for your brand to work with, offering convenient automation for management of influencer campaigns. Social Bakers also makes use of artificial intelligence in order to discover "what posts to promote, when to publish them, and which audience segments to target."
16) Your inbound marketing maven: HubSpot

Inbound marketing is the most persuasive way to attract visitors to your brand, because it gives them something of value in return. HubSpot's inbound marketing methodology revolves around three stages—attract, engage, and delight. HubSpot assists users in implementing a thorough inbound marketing strategy, and is there to support users every step of the way.
17) Your collaboration queen: Jive Software

Employee communication is essential for any business—it's how important information is spread, ideas are created, and essential tasks are completed smoothly. Jive Software has everything you need to keep your team in-the-loop, at all times, while increasing their productivity and engagement, and incentivizing their workload. Harness the full power of your team and band together to create something great!
Harness the full power of your team and band together to create something great! For more project management tools with features for team collaboration check out this article.
18) Your content distribution helper: PR NewsWire

PR NewsWire is a press release distribution website, which makes it simple to spread timely news about your brand. Appointing a new CEO? Launching a product? Hosting an event? Circulate the news on PR NewsWire and help it receive the attention it deserves. Also, use this website to see what's happening in your industry and in the world of your competitors—knowledge is power, after all!
19) Your content ambassadors: Sociabble

According to global communications marketing firm Edelman, employees are two times as trusted as CEOs, senior executives, and activist consumers. Harness the power of your employees' opinions with Sociabble. Sociabble helps you create and execute your advocacy marketing campaign, and turns your valued team into valuable brand ambassadors.
20) Your content planning primary: Mintent

In order for your brand's efforts to be as effective as they should be, you need to keep your marketing campaigns organized, efficient, and running smoothly. Mintent is project management software built specially for marketers. It makes managing and measuring your marketing campaigns painless, with comprehensive calendars, automated workflows, and plenty of helpful collaboration features.
21) Content monitoring magicians: Google alerts

With Google Alerts, you can get emails when topics you specify show up online. Pick what matters to you most—subjects, places, companies, competitors, etc—and create an alert that will ensure you're kept abreast of everything regarding your selection. This free tool is a must-use for businesses that want to keep their hand on the pulse of the information most crucial to their brand.
22) Content Studio – Content Discovery, Media Monitoring, Content Management
ContentStudio is a Content Discovery, Media Monitoring, Content Management platform which incorporates all the social media management activities. Using sophisticated social search analytics to discover topic relevant content, compose and share trending content to satisfy your audience's appetite
Following is a quick roundup of its core modules:
Content Discovery
 The content discovery engine keeps you updated with highly relevant and trending content suggestions pulled from our massive database of sources or your own custom collection of sources. Get deep and actionable insights for any topic to optimize your content marketing strategy.
Composer
 ContentStudio has an intuitive editor for composing social and blog posts. Not only can you create awesome content at a faster pace, but also distribute it to all of your social media and blogging channels.
Automation
 This module allows you to conceive, plan, and automate content to grow your blog and social media engagement on complete autopilot
Planner
 No more clunky spreadsheets with disconnected work-flows. Increase your productivity by running your entire marketing content from a single interface that connects all the moving pieces together.
Insights
 ContentStudio not only provides you the top content, but it also gives you the important relevant data to see what's working well for any topic, domain, industry or a competitor. Identify opportunities and optimize your content marketing by creating content that resonates with your audience.
23) PRnews.io – Platform to share your news
If you're searching for a list of trusted sites that accept sponsored posts, then PRnews.io  is exactly what you're seeking. PRnews.io offers tons of sites that are all carefully reviewed and verified by the PRnews.io  team as trusted sources with which to work.
Also, the PRnew.io marketplace allows you to filter sites to use only those that are relevant to your niche and that fit within your current budget. Finally, they provide you with a list of metrics about your chosen sites' traffic, including geodata on visitors and monthly traffic trends.
24) Postify – Social Media Scheduler
Postify is a great tool that helps you to schedule your posts to Facebook, Twitter, Linkedin, Instagram and even Vkontakte! (for those of you who work with Russian speaking markets).
They have 3 different plans starting from $10/m to $80/m.
25) Your creative mobile editing app: Instasize
Mobile editing apps like Instasize are one of the cornerstone tools of content marketing. The images and videos you post are telling of your own values, whether as a personal account or as a brand.
Instasize allows you to resize content according to different aspect ratios while also adjusting key image settings like brightness or colour. To achieve a more consistent look, you can play around with filters or add borders filled with gradients, patterns, or other visuals. Recent Instasize updates also let you add vintage effects like film grain and light leaks. If you need to add descriptions or captions onto your content, you can choose from Instasize's curated font library and type your text where you need them.
Edit with versatility and purpose by downloading Instasize on the iOS App Store or on Google Play Store. Subscribe to Premium for $4.99/month to unlock even more cool and creative editing features.
26) Your chatbot platform: MobileMonkey
MobileMonkey is a multi-channel chatbot platform that enables companies to proactively engage with audiences on their website, Facebook Messenger, SMS text messaging, and other popular web chat applications.
It allows you to message your followers on Instagram with your Messenger Chatbot.
27) Your Pdf convert tool: UsefulPDF
UsefulPDF is a simple tool that allows users to convert documents to and from PDF files. It also makes it possible to edit, add, remove, and split PDF documents so you can use them how you want. One of the most interesting features of UsefulPDF is its electronic signature platform that allows individuals to send out agreements and get them signed 40% faster than through other methods.
Author: Ellan Dineen
Ellan Dineen is the Marketing Associate at Design Wizard. When she's not hard at work in the Marketing Department, Ellan can be found en route to foreign lands with a book in her hand and a podcast in her ear. With a Master's in English and Diploma in Social Media Marketing, she knows the importance of staying up-to-date with the industry's latest trends and insights and is keen to pass these tips on to her readers.