Does TikTok tell you who viewed your profile?
If you're a content creator on the TikTok app, then you might be wondering how to see who viewed your TikTok.
In this article, we'll explain what you can view in your account and even how to access your analytics for deeper insights into your viewers.
Can you See who Viewed your TikTok 2023?
When TikTok was released in 2016, it had a feature that would allow you to see who had viewed your videos or visited your profile.
However, that feature was removed sometime in 2020.
So if you're wondering how to see who viewed your TikTok, the short answer is – you can't.
While you can see the number of views and who engaged with the content, you will not be able to see exactly who viewed the video.
However, you can still grow your user base and gain a deeper understanding of your followers using TikTok Analytics.
TikTok still provides plenty of data points to help you with your content and video strategy.
How to See the Number of Views on your TikTok Videos?
Although you won't be able to know the name of the TikTok viewers, you can see the number of times your video has been viewed.
This is still a useful feature that allows you to monitor your video views to help you create more valuable content.
Knowing how to get TikTok views can also increase your chance of going viral.
Here is how to see the view count for your videos: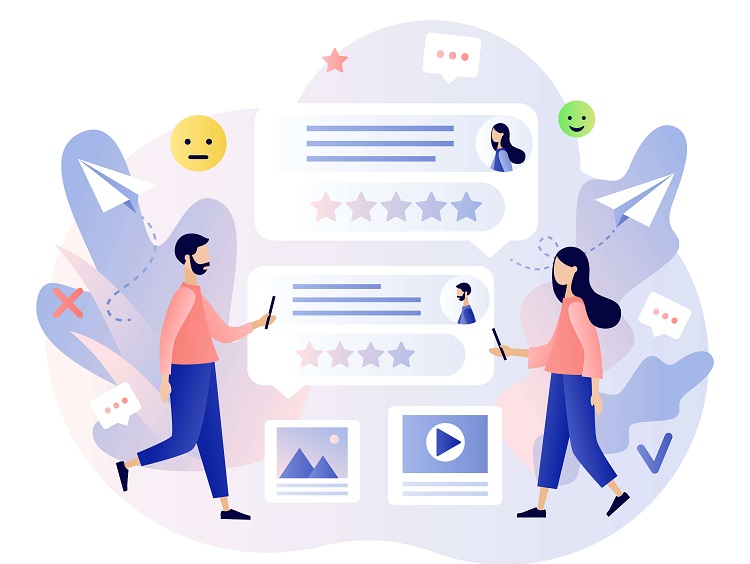 Step 1: Go to Your TikTok Profile
Open up the TikTok app and select your profile on the bottom right corner of the screen.
Here, you'll find all the information about your account as well as your shared videos.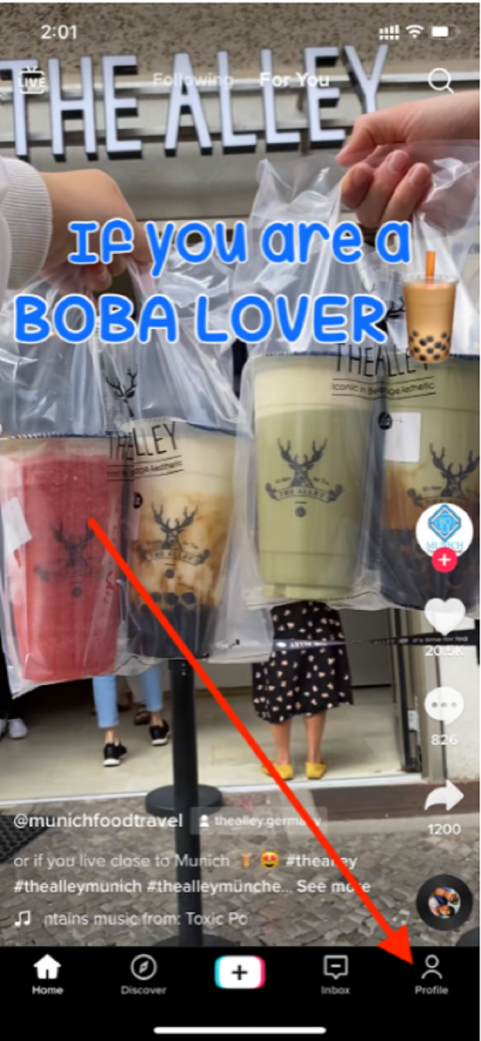 Step 2: Click on the Timeline Tab
If you're not looking at it already, click on the timeline tab in the middle of your screen.
Step 3: See your TikTok Views
Each video you have uploaded should be displayed in this tab.
In the corner of each video, you'll see a number, which displays how many times your video has been watched.
Does Tiktok Tell you Who Viewed your Profile?
If you've had TikTok for a while, you might remember that they used to send notifications when someone visited your TikTok profile.
However, this feature is no longer available in the app.
That also means you can view profiles and videos anonymously too.
Although you can no longer see who has viewed your TikTok profile, you will still be notified when someone adds you, likes or comments on your post, or shares your video.
How to Control who Views your TikToks?
As with most social media platforms, privacy can be a huge issue.
Many TikTok creators are worried about who is viewing their content, especially if their posts and videos are personal.
If you're concerned about privacy, then there are several steps you can take to control who views your TikTok account and profile.
Set Your Account to Private
The easiest way to monitor your TikTok profile is to make your account private.
This prevents strangers and unknown followers from accessing your content.
If they want to view your TikTok videos, you will have to accept their friend request first.
To set your account to private, navigate to the TikTok profile setting page.
Then click the three lines in the top right corner.
On this menu, select "Settings and Privacy."
Select "Privacy" under the "Account" section.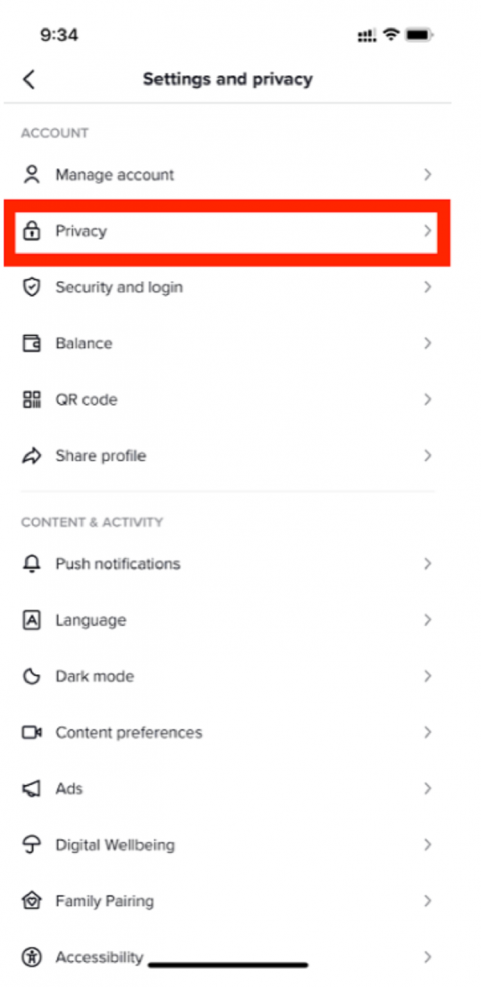 Toggle on the "Private Account" switch.
From now on, any person who wants to view your TikTok video must add you as a friend.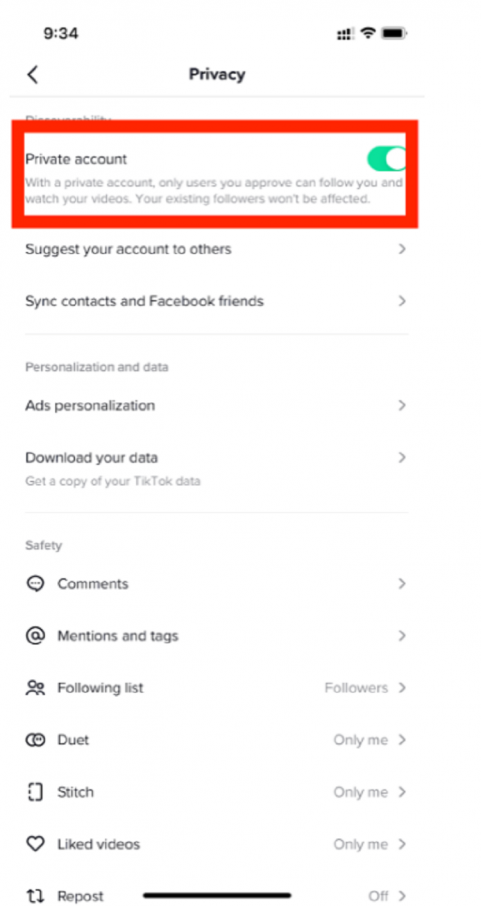 Block Certain Followers
If there are only a handful of people you want to prevent from seeing your videos, then you can block individual TikTok viewers.
Once the user is blocked, they will no longer be able to look at your TikTok profile or see any uploaded video content.
To block a user, go to their profile and select the settings menu in the top right corner of their page.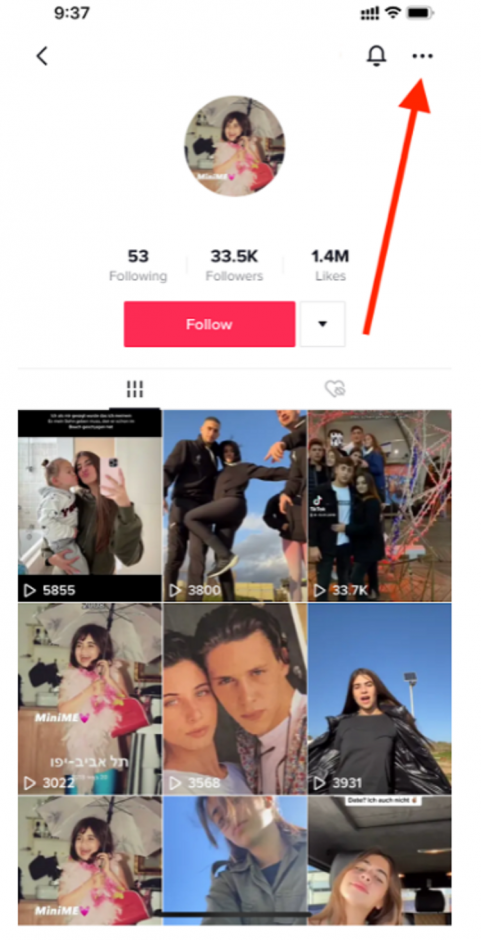 Once the menu opens up, select the "Block" option.
Once the TikTok user is blocked, they will no longer be able to see your profile or videos.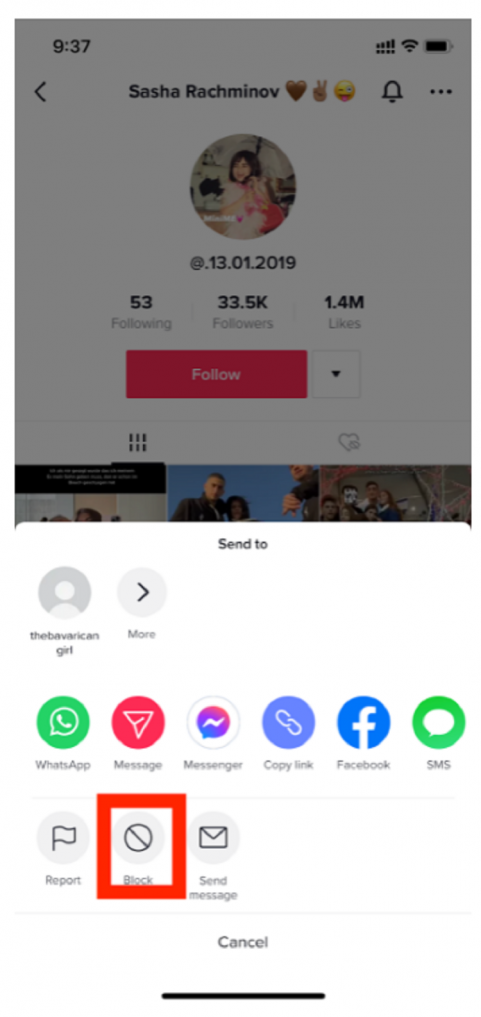 How to Check TikTok Analytics?
Similar to other social media apps, TikTok provides powerful analytic reporting so content creators can better understand their viewers.
With TikTok Analytics, you'll be able to see different metrics and insights that you can use to improve your content and grow your audience base.
What can TikTok Analytics Tell Me?
TikTok Analytics is organized into three different categories – overview, content, and followers.
On the overview tab, you'll be able to see basic information like overall video views and follower count.
For a deeper understanding of your TikTok content, check out the content tab.
This section includes all data related to your liked videos, including average watch time, traffic source type, and audience territory.
If you want to learn more about your video viewers, then you can find this information on the follower's tab.
Although you can't tell who has viewed your TikTok profile or videos, you will see where your users are from and when they are the most active on the app.
How to View Your Analytics
Click on your TikTok profile picture in the bottom right corner.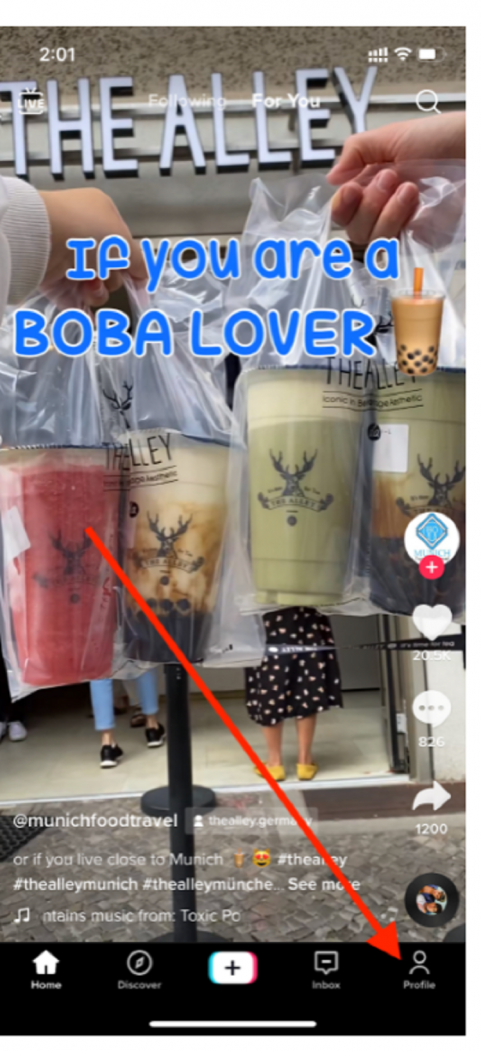 Then select the Settings icon in the top right corner.
From here, click on "Creator Tools."
Finally, select "Analytics" under the "General" section.
You can then hop between the different tabs to see information about your TikTok video viewers.
You might be interested to check those related posts as well:
Conclusion
So, does TikTok tell you who viewed your profile or video?
Unfortunately no.
However, you can still see other metrics like the number of views, comments, likes, shares, and playtime.
TikTok has many other useful features that can still provide insight for content creators and TikTok influencers.