TikTok has millions of users around the world, so if you're not on it, you're missing out! If you've just created your TikTok account or looking to rebrand your existing account, this article will give you some good TikTok bio ideas you'll love.
What's a Good TikTok Bio?
A good TikTok Bio is concise and engaging, while also conveying the user's personality and interests in a few words. A good TikTok bio can help you stand out from the crowd, attract more followers, and even get noticed by brands or influencers. With the right words, you can make your profile stand out from the rest!
Best TikTok Bio 2023
Looking to spice up your TikTik bio? Take a look at this list of the best TikTik bio ideas we've managed to come up with.
I keep it real. Always.
Helping people level up since 2020. Let's be besties!
I'm awesome (don't worry, I think you are too)
The older you get, the better you get. Just saying
Problem solver. Social media fanatic. Passionate travel guru.
The TikTok bio is under construction.
By grace through faith. Beautiful.
Keeping it simple and living life with zero regrets.
Be yourself; everyone else is already taken.
Wow, look at all those #views.
All you need is love and TikTok.
Glowing with the flow.
If you get lost, come dance with us.
I've never met a challenge I didn't like.
Being an Internet sensation sounds pretty cool.
This must be where the fun stuff happens.
Going with the idea that nothing can stop me.
If I cannot do great things, I can do small things in a great way.
Always aiming to be a rainbow at the end of a thunderstorm.
With confidence, you have won before you have started.
Just like my eyeliner, I always wing it.
My Instagram is proof that I'm always creating a better version of myself
I dress as if I'm about to see my arch nemesis.
I wear confidence on my sleeve
Believe me, you will love this!
This person is just awesome.
All you need is more reasons to smile.
Never stop learning, never stop growing.
You're unique, stay unique.
Still, not sure what to add here.
This is going to be a great day.
Always trust in yourself and seize every opportunity.
Wake up. Eat. Tiktok. Sleep. Repeat.
Eye-Catching TikTok Bio Ideas 2023
A short and sweet introduction that highlights your unique personality or niche. For example, "Just a girl with a passion for fashion" or "Foodie by day, dancer by night".
A funny and relatable quote that will make people smile. For example, "I'm not arguing, I'm just passionately expressing my opinion" or "Procrastinator extraordinaire".
A pun or play on words that will grab people's attention. For example, "Here for a good time and a long pun" or "Living my breast life".
A motivational quote or phrase that will inspire your followers. For example, "Be fearless in the pursuit of what sets your soul on fire" or "Don't stop until you're proud".
A list of your interests or hobbies, to give people an idea of what to expect from your content. For example, "Music, movies, and makeup" or "Obsessed with fitness and healthy living".
Good TikTok Bio 2023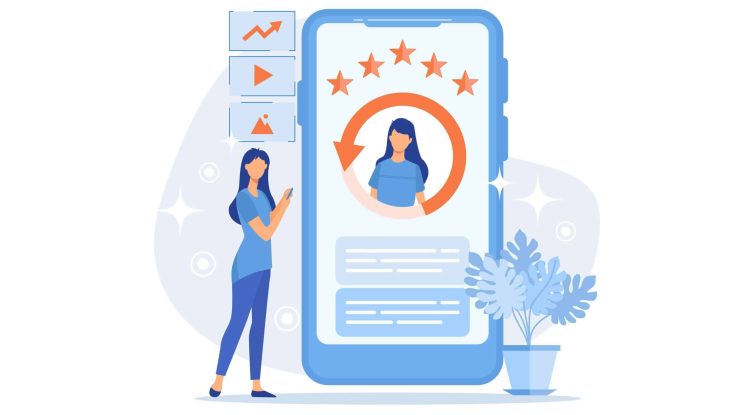 The future is bright and full of TikTok videos.
I'm doing this for me.
Just here for the laughs.
Making History.
A day in the life of me: Eat avocado toast, post Tik Tok videos, read Tik Tok comments
Throwing kindness around like confetti.
Be a pineapple: Stand up straight, wear a crown and always be sweet on the inside.
Leave a little sparkle everywhere you go.
When the pain passes, you eventually see how much good came out of a bad situation.
Fill your life with experiences so you always have a great story to tell.
I strive to impress myself.
To be brave is to love unconditionally without expecting anything in return.
Fabulous ends in "us" coincidence? I think not.
I've realised that the Beatles got it wrong. Love isn't all we need—love is all there is.
I take a lot of selfies for my future biographer
Cool TikTok Bio 2023
Wanna sound cool? Then these cool TikTk bio ideas should do the job!
Doing it for the hearts.
Don't know what to do? Then start by hitting that follow button.
Hey, who are you? Why are you watching my TikTok videos?
I don't mean to be adorable, yet here I am!
I'm in your algorithm now. Get used to it!
If you like water, then you already like 70% of me.
In five years, I'll be five years older. I think about it a lot.
Just here for the laughs.
One of the best TikTok profiles at the moment.
Work in silence, let your followers make the noise.
Stop trying to prove your worth, focus on your best work instead.
Who likes you and who hates you, you better leave it to them.
Smile more & complain less.
Be cool. Act smart and never look back.
Live your life to the fullest and forget the rest.
Letting you decide my vibe.
Setting dream life goals for you.
Trending Tiktok Bio 2023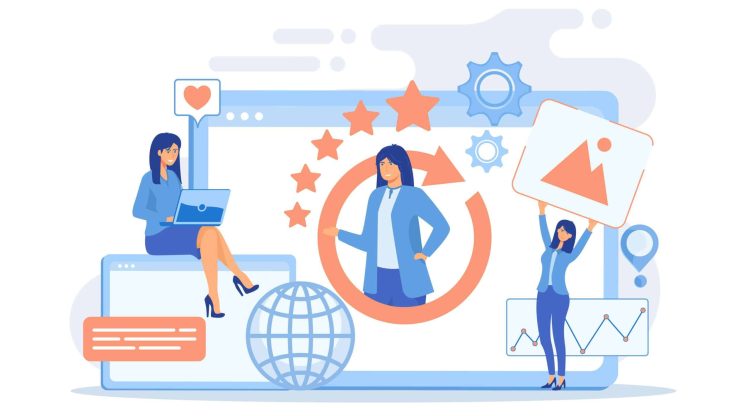 Follow me to get a behind-the-scenes look at my life
Follow along to witness history in the making
Living vicariously through myself.
Light travels faster than sound. That's why people appear bright until they speak.
Hey, are you reading my bio again?
Wait, where am I? How did I get in here?
The Sky above, earth below, and peace within
I think that I shall never see a poem as lovely as a tree
I am really very smart so you can like me.
Living vicariously through myself.
Follow me to see the screen of my life.
My story will inspire you to press the follow button.
Follow along to witness history in the making.
Wait, where am I? How did I get in here?
Cute TikTok Bio 2023
Want to make your TikTik account stand out with a cute bio? Take a look at this list.
On a mission to make your day better.
Sending a virtual hug to all my followers.
At least my pizza still loves me.
You make me hap-pea.
I apologize for anything I post while hungry.
You bring out the best in me.
A TikTok a day keeps the boring away.
The only magic I still believe in is love.
Stay humble. Hustle hard.
This is just a chapter, not your whole story.
Kindness is magic.
Focus on the step in front of you, not the whole staircase.
Life is what happens to you while you scroll through TikTok
I practice what I post
It's my time to step into the spotlight, I've earned it
I'm on energy saving mode.
Real queens fix each other's crowns.
Fair is where you get cotton candy.
Recommended by 4 out of 5 people who recommend things.
Sharing my happy thoughts.
TikTok Bio Ideas with Emoji 2023
Need some 📹 ideas? DM me 📩.
❤️ to travel 🛫
Eat 🍽️ Sleep 💤 Create 🤳🏼 Repeat 🔁.
😴 Wanna drown me in coffee ☕.
Just like my eyeliner, I always ✨wing it✨.
Sharing my happy thoughts.😌💆‍♀️.
I make money in my sleep 🛌
Welcome to my 👑dom
👇 Check out my latest blog post 👇
🐦: (twitter handle) 👻: (snapchat handle) 🎥: (youtube handle)
Traveller ✈️ Book Lover 📖 Obsessed with tacos.
Personal Trainer 💪 Dancer 💃 Meditator 🧘
Currently hanging out in 🇵🇹
Entrepreneur ➕ Globetrotter ➕ Motivational Speaker
Leaving a bit of sparkle everywhere I go ✨
🌟Sending my selfies to NASA because I'm a star 🌟
Just smiles 🙂
Business TikTok Bio 2023
If you're running a business account on TikTok, you need a bio that will tell people what you do or who you are as a business. These ideas may inspire you to find the right business TikTik bio for your account.
Putting customers first since (the year of establishment).
Your Vision. Our Service.
It is better to fail in originality than to succeed in imitation.
Official (name of the company) account on TikTok.
A big business starts small.
Remember why you started.
Start small and dream big!
A satisfied customer is the biggest business strategy of all.
Doing our best to make you look the best. Tag us to get featured!
Travel TikTok Bio 2023
Are you a traveler sharing your adventures around the world on your TikTok accounts? If so, these travel TikTok bio ideas are for you.
I followed my heart, and it led me to an airport.
Where to next?
Travel far enough to meet yourself.
I've got a crush on the world!
Wanderlust.
Wonder less, wander more.
To travel is to discover that everyone is wrong about other countries.
Wherever you go, go with your whole heart.
And I think to myself, what a wonderful world.
Risk-taker. Adventurer. Living my dreams.
Travel far enough, you meet yourself.
My heart swings back and forth between the need for routine and the urge to run.
Fitness TikTok Bio 2023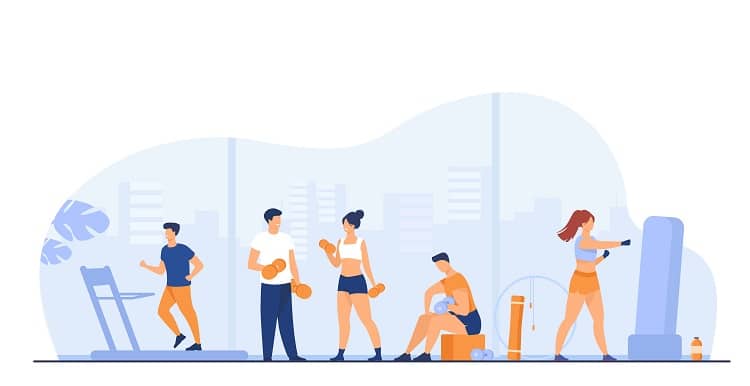 Are you a fitness lover or even a fitness blogger? If you're sharing your daily workout routines, fitness tips, or other fitness-related things on your TikTok account, then these bios are perfect for you.
Eat. Gym. Repeat
I put the work in—and love the results.
The gym is my playground.
Use the pain as fuel and keep going.
Fit isn't a destination; it's my journey.
Train insane or remain the same.
In the gym, "I can do this all day."
Sweat + Sacrifice = Success
Never give up; this is my motto.
Turn the pain into power and conquer your goals.
TikTok Bio for Gamers 2023
Escape reality and play games
Keep calm and let the games begin
Gaming runs in my DNA.
Gamer zone, Be careful.
The stronger you press the buttons, The more vigorous the attack is.
Battles come and go; I am eternal
I don't need to get a life, and I am a gamer. I have lots of lives.
If I cannot outsmart them, I will outfight them
I don't need therapy; I just need my Video Game.
I am a man of fortune, and I must seek my fortune.
I have come to retrieve my power, you can't handle it.
Life is more fun with a controller
The most ruthless, athletic competitor in video game history
Just want to make people happy with gaming
Just one more game
TikTok Bios for Girls 2023
These TikTok bios for girls can help you get started with your new TikTok account, so check out the list below!
The future is female.
No makeup, no filters, just me.
Girls. We rule the world.
Beauty begins the moment you decide to be yourself.
Coffee and confidence.
Always hustling.
Never apologize for being a powerful woman.
When you realize what you deserve, you will stop settling for less
You belong anywhere you want to be.
Empowered girls, empower girls.
Just another day of rocking it like a girl boss.
Be you, do your thing, and change the world.
You're one step closer to making your dreams a reality.
We're part of a community that highlights the beauty in every shade and form.
Focus on giving your best, and forget the rest.
Wear a smile and get ready for the next day's adventures.
For you, these are dreams; to me, these are my goals.
Thank you for following me in advance.
Welcome to the most creative TikTok profile.
Keep in mind that you're doing it for yourself.
Strive to keep humanity and positivity alive in this world.
You can never get me out of your head.
Hey, who are you, watching my profile?
I'm the rainbow that drives your clouds away.
Turned my dreams into my vision and my vision into my reality
Smart. Strong. Silly. Straight up class act.
Me: Happy girls are the prettiest Also me: I'd like to buy 15 pounds of makeup please
Happiness never goes out of style
TikTok Bios for Guys 2023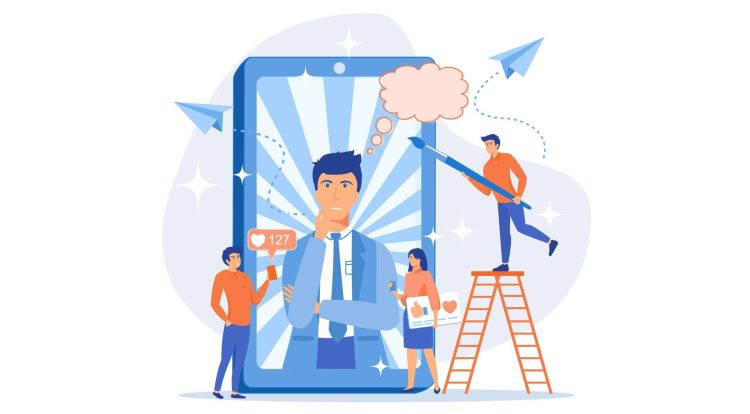 Looking to give your TikTok bio an upgrade? Here are some great TikTok bios for guys that you might want to try on your profile!
Everything you need is already inside you. Get started.
Fire.
Let them hate. Just make sure they spell your name right.
After a while, you just want to be with the one who makes you laugh.
Tell me not to do something and I will do it twice and take pictures.
Do what is right – not what is easy.
No matter where you are from, your dreams are valid.
Wifi. Food. My bed. Perfection.
Today, I will be as useless as the "g" in lasagna.
I am here to avoid my friends on Facebook and Instagram.
If I was a writer, I'd have a better bio.
I'm real, and I hope some of my followers are too.
Life is a swimming pool, and I want to swim in it.
Give more, and expect less.
Life is nothing but a combination of choices.
You get to create your sunshine.
You will always find a reason to smile.
Be natural, not perfect.
To be successful, you need to believe in yourself.
Great friends. Supportive followers. Perfect posts.
Do something that makes you feel proud of yourself.
Do me a favor and just hit that follow button now.
If it makes someone happy and smiles, everything is worth it.
Make 'yourself' a priority above anything else.
You are just perfect in whatever you are.
If this post doesn't inspire you, then nothing will.
TikTok Bio Ideas for Couples 2023
Are you running a joint TikTok account with your other half? Here are some TikTik bio ideas for couples that you both may like.
Your favorite millennial couple on TikTok.
Not your average relationship.
We met on tinder and fell in love on TikTok.
Just your typical quarantine couple.
We're just a couple of adventure seekers on this beautiful planet.
Just trying to be an adult over here.
We may not have it all together, but together we have it all.
Couples that adventure together stay together.
I may not be able to dress, but I still know how to impress my wife.
When life hits us hard, we go surfing.
Forget the butterflies. I feel the whole zoo when I am with you.
Relationship status: He cooks me dinner & I drink my wine.
QOTD: What's the most romantic thing you've done for a significant other?
There's nothing to see here, folks. (Just a couple of lovebirds)
Love is in the air.
I love you more than coffee, but please don't make me prove it.
Two cute chefs in the kitchen.
When the dinner chef and sous chef share a moment.
Does it get any better than this?
You know you're getting old when you look forward to Friday nights with a face mask and a movie.
TikTok Bio Ideas for Best Friends 2023
Are you and your best friend looking for a cool TikTik bio idea? Look no further! Here are some TikTik bio ideas for best friends.
We'll be the old ladies causing trouble in the nursing homes.
Best friends never let you do stupid things alone.
We walk into the light together.
Best friends are hard to find because the very best one is already mine.
A girl can survive without a boyfriend, but she can't survive without her best friend.
Best friends don't care if your house is dirty. They care if you have wine.
We have a friendship like no other; we are best friends and so much more!
Always better together.
You'd think we did this for the 'gram, but honestly, we just like being extra.
We may not be sisters by blood, but the sisterhood is real.
You're the Beyoncé to my Jay-Z.
Dude, you're in my Instagram pic again!
We're the old ladies who let their hair down and shake things up.
We make mistakes, we dance, and we laugh.
It's the friends you can call up at 4 a.m. that matter.
A best friend is like your favorite bra—supportive, comfortable, hard to find, and close to your heart.
TikTok Bio Ideas for Moms 2023
If you are a mom who wants to open a TikTok account to find her audience, check out these awesome bio ideas:
Hello Moms! When did you sleep peacefully for the last time?
Don't ask when I woke up – better ask if I ever slept at all!
Want to know when I woke up? I didn't wake up at all!!
My daughter did my make-up, and I won the 'super witch' title!!!
My son concluded that his dad is my 'brother'!
I planned to go for a PEACEFUL holiday with my kid!!!!
Being a mother is a blessing.
I am proud to be a mother.
I am a super-mom!
Stylish TikTok Bio 2023
Model citizen
I woke up like this
Serving looks not tea
It's giving flawless
Identity is a joke.
I like my money right where I can see it—hanging in my closet.
Cher Horowitz energy
Chaotic but hypnotic
Inspirational TikTok Bio 2023
When you join the TikTok community, you're searching for something to entertain you. But are you willing to share some inspiring words of wisdom? If so, then here are some ideas for an inspirational TikTok bio.
How will you be better today?
Every day is a new opportunity.
You are enough.
Do it with passion, or don't do it at all.
What if this was the last day of your life?
The sky isn't the limit. Your imagination is.
Striving for greatness. Every. Single. Day.
I'm amazing. You're amazing. We're nailing it.
There is a reason to live for the moment because tomorrow is just a promise.
When life throws a rock at you, throw back a brick.
You can't become the best without first being the worst.
Punch as hard as you wish. I got a pile of makeup to seal any crack.
People say I act like I don't care. It's not an act.
I turn can'ts into cans and dreams into plans.
Self-love is the greatest middle finger of all time.
It doesn't matter how slowly you go as long as you don't stop.
I am who I am. Your approval is not needed.
I am cool, but global warming made me hot.
I may not be the best, but I know that I'm not like rest.
I believe in making the impossible possible because there's no fun in giving up.
Attitude TikTok Bio 2023
Status under construction of life.
I am a solo flyer with the strongest wings of joy and happiness.
I'm an angel with an attitude
Love me but leave me wild.
Hey, maybe… it's me, whom you're looking for?
Sorry! I'm too busy now. Come back later.
The true friend who overlooks your failures and appreciates your success.
Powerful TikTok Bio 2023
Following me is a dream for many. Try yourself
You see, everyone has a story but mine is a mystery.
Attempting to raise the casual conversation to medium talk.
Champ of World's Best Wife Award (Category: Nagging)
There's a button called Follow, press it. Bios cannot tell my story.
Turn that blue follow button to white.
Living life on my own terms
Follow my [adjective] story
Follow Me To Greatness
Follow me and I'll follow back
My story will inspire you so be sure to hit that follow button
Follow me to get a behind the scenes look at my life
Follow along to witness history in the making
Spending my days in a well so I can say they've been well spent
Artists never retire, they withdraw instead
I'm on my journey. Join me by following along.
Please cancel my subscription to your issues
Aesthetic TikTok Bio 2023
Not sure what to say in your TikTok bio? Here are some awesome aesthetic TikTok bio ideas that will get you plenty of followers.
Unique and creative content every day.
You definitely can do this all day.
I Love adventures, music, and the person who reads this.
Stop excusing or complaining. Start working.
Nothing is more creative than being yourself.
Instead of hating others, start the following self-love.
Impossible is possible when you want it.
Live your life outside of your comfort zone.
Work hard so you can shop harder.
Find your balance.
Good morning, world.
You're looking good.
Treat yourself. You deserve it.
Be a voice in the new era, not an echo.
The time is now. The person is you.
Be the reason someone smiles today.
Every day is a new opportunity.
Be young. Be yourself. Run the show.
This TikTok is 100 percent original.
The question is not who's going to let me; it's who is going to stop me.
Good times and tan lines.
Nice TikTok Bio 2023
Looking for a TikTok bio that aligns with your personality? Maybe you'll like some of these nice TikTok bio ideas.
I'm busy, but you do something useful.
The thermometer is not the only thing in the world having degrees without brains. Hurray, at last, I got my degree. Graduated.
The best $$ of me is yet to come.
I rate myself 10/10 bcoz I am too basic.
Reality is finally better than your dreams.
My story will inspire you, so be sure to hit that follow button.
Follow along to witness history in the making.
Living vicariously through myself.
Guest-starred in Frasier S6E8: "The Seal Who Came to Dinner." You're welcome.
Light travels faster than sound. That's why people appear bright until they speak.
Hey, are you reading my bio again?
Wait, where am I? How did I get in here?
Error 404: Bio not found.
I am half-sane and sleep-deprived.
I changed my password to 'incorrect.' Now, my password is incorrect.
"Like" is like a daily dose for Tik Tok creators.
Error 400: Bio unavailable.
I'm a limited edition, there's only one me
Love without limits
All I do is win, win, win. No matter what.
In a world where you can have everything. Be a giver first.
Together we could be unstoppable
In a world of darkness look up at the stars
Clever TikTok Bio 2023
So, you have an account on TikTok and want to spice up your bio a bit? Here's a list of some clever TikTik bio ideas to help you do just that.
Everyone deserves a third chance.
Fair Warning: Don't.
Forget the unreachable, and just hug your own damn self.
Glowing with the flow.
Holding my laugh at serious times is the hardest thing ever.
Humble, with just a hint of Kanye.
I am very shy. It's both my saving grace and my demise.
I did the math. Nothing adds up.
I don't want a partner in crime. That's my time.
I have a funny TikTok video coming out tomorrow. Check back for laughs!
I kinda feel sorry for people who don't know me yet.
I may be wrong, but I doubt it.
I'm here to avoid my other social network friends.
I'm just here to make it uncomfortable.
I'm quitting TikTok. Change my mind.
Instead of fight or flight, I nap or snack.
Just got out of bed, and I already regret it.
Late? To be honest, I didn't want to show up.
Left my sanity around here somewhere.
Life is not smiling at you? Give it a good tickling!
Stay for the mems and the memes.
Now serving looks and vibes.
Here for the drama of it all.
Just a small-town girl making it big in the online world.
When in doubt, laugh it out.
Forget the FYP, this is the FMP (For Me Page).
Wow, look at all those #views.
All you need is love and TikTok.
Follow for hot takes and poor taste.
Glowing with the flow.
Funny TikTok Bio 2023
These funny TikTik bio ideas will make you and your followers giggle every time they look at your profile.
Behind most of us on TikTok, there's someone rolling their eyes.
Can't seem to remember who I stole this bio from or for what reason.
Clever, funny, and silly—straight-up class act!
Clowns ain't got nothing on me. I should run for office in the future!
Don't look now, but your cat is judging you.
Don't mind me. I'll just be over here having the usual allergic reaction to life.
Fabulous has eight letters, and so does meeeeeee.
Free your pockets! Gimme all your cash.
Getting fatter would be so much cooler if you could control where the weight goes.
God bless this spicy disaster!
Golly, I'm pooping a lot today.
Hot as I may be, I'm not the cause of the melting ice in Antarctica.
How old I am is irrelevant! I'm still going to the bouncy castle!
I have mastered the art of being a handful.
I just want to ride a T-Rex into the sunset.
I still don't understand TikTok, yet here I am!
I murmur "wtf" to myself one hundred times a day.
I'd rather steal your dessert than your significant other.
I'm bored and hungry, and the odds are good that TikTok is going to pay the price.
If you break your spaghetti in half, we cannot be friends.
It's the friends that you can call to clean up the murder that matter.
Just swallowed a magnet. Am I attractive now?
Keep distance. I'm the nicest rude person around here!
Let me annoy you for a few seconds.
Life's a party, and I'm the piñata.
Marry someone who makes you laugh? Bruh, I can't marry myself.
My favorite essential oil is chili oil.
My homework ain't done, but I sure am.
Now serving good looks and good laughs.
Dance TikTok Bio Quotes 2023
"Hand in hand, on the edge of the sand; They danced by the light of the moon. ― Edward Lear
"Dance is the hidden language of the soul."― Martha Graham
"Just get up and dance!"
"The job of feet is walking, but their hobby is dancing." ― Amit Kalantri
"Life is the dancer, and you are the dance."―Eckhart Tolle
"Dance is my language."
"Dancing is my expression of freedom"
"Why walk when you can dance?"― Ellen Van Dam
"Darling, Don't ever be too shy to dance your heart out."
"Almost nobody dances sober unless they happen to be insane."― Howard Phillips Lovecraft
Emoji TikTok Bio Ideas 2023
🌻🌈🌸 Life is beautiful when you add some color to it!
🎵 Music lover and aspiring artist 🎨🎧
📷 Creator and storyteller 🎬✨
🍕 Foodie at heart, always on the hunt for my next favorite meal 🍣🍜
Fitness enthusiast and workout addict 💦🚴‍♀️
🎶 Music is my life 🎤 Follow me for the latest jams and dance trends 💃🏻
🌱 Plant mom/dad 🌿 Sharing my love for all things green 🌵
🍩 Foodie at heart 🍕🍔 Sharing my favorite recipes and dining experiences 🍽️
Beauty enthusiast 💋💄 Sharing my tips and tricks for flawless makeup and nail art 💅
📚 Bookworm and proud of it 📖📚 Sharing my favorite reads and literary thoughts 📝
🏋️‍♀️🍎 Fitness and health are my passions 🏃‍♀️💪 Sharing my journey to a healthier lifestyle 🥦
🌍 Environmentalist and activist 🌱🌏 Spreading awareness and making a difference 🌟
🎨 Creative soul 🎭🎨 Sharing my art, photography, and graphic design 📷
Lover of all things colorful and bright 🌟 Creating content to make you smile 😊
Capturing life's moments one TikTok at a time 📱 Sharing my passion for videography 📹
TikTok Bio Quotes 2023
"This above all: to thine own self be true." – William Shakespeare
"Strive not to be a success, but rather to be of value." – Albert Einstein
"No one can make you feel inferior without your consent." — Eleanor Roosevelt
"Wanting to be someone else is a waste of who you are." – Kurt Cobain
"Whether you think you can or you think you can't, you're right."– Henry Ford
"To love oneself is the beginning of a life-long romance." — Oscar Wilde
"Where's your will to be weird?" – Jim Morrison
You might be interested to check those related posts as well:
FAQs
How long can a TikTok bio be?
TikTok bios can be up to 80 characters long including spaces.
How to add a link to TikTok bio?
When you reach 1000 followers it is possible to add a link to your profile in the bio. Just copy your profile link and paste it into a separate field in your bio.
What are some cool Tiktok bios?
Here are some cool TikTok bios:
Hey, who are you? Why are you watching my TikTok videos?
I don't mean to be adorable, yet here I am!
Doing it for the hearts.
Don't know what to do? Then start by hitting that follow button.
If you like water, then you already like 70% of me.
What is a good bio for TikTok for boy?
Everything you need is already inside you. Get started.
Fire
After a while, you just want to be with the one who makes you laugh.
Do what is right – not what is easy.
No matter where you are from, your dreams are valid.
Conclusion
The tone, look, and feel of a TikTok bio varies from person to person. It depends on what type of content you enjoy sharing on TikTok and who you are as a person. We hope that this extensive list of TikTok bio ideas provides enough examples to help you create a great bio for your TikTok account.