Starting a blog has become a popular choice among Internet users with something to say. The idea that you can put your thoughts into words and grow a following that reads your ideas is enticing, to say the least.
Of the many blogs that exist on the Internet, there are a number of types that stick out as being more popular than others.
Lifestyle blogs are one such example. This guide will feature a comprehensive look at what a lifestyle blog is, how you can start a lifestyle blog, and how you can begin monetizing your work.
Without further ado, let's dive in.
What is a Lifestyle Blog?
Many bloggers find a lifestyle blog easiest to create due to the theme. In short, a lifestyle blog is a blog that covers content based on the author's location, current life, or experience.
A lifestyle blog discusses you.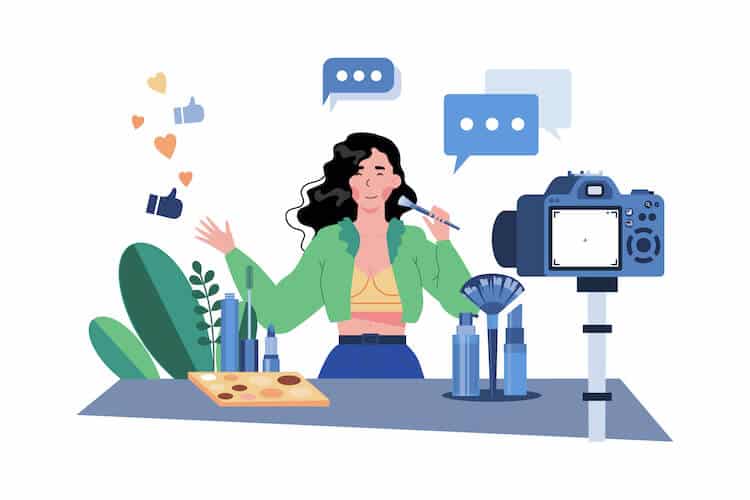 The entire blog is themed around your interests and personality. This isn't to say that a lifestyle blog is a personal blog where you literally discuss things that happened to you daily.
Rather, you combine your own experience with a certain topic to give a unique view.
Some popular examples of lifestyle blogs include A Beautiful Mess, Love Taza, and Chasing Foxes.
How to Start a Lifestyle Blog
Now that you are aware of what a lifestyle blog is and have been introduced to some popular blogs, you are surely wondering how you can actually get your own setup.
This article outlines the main steps to help you get started, but you can go one step further by using how to start a blog, a meticulously composed online reference for real success. It will show you the ins and outs of how to launch your own lifestyle blog the correct way.
It also attempts to answer every question that comes to mind on the subject of blogging.
First things first, you're going to need to pick a name.
In the case of most lifestyle blogs, many people choose to simply use their own names or something to do with the niche they want to write about.
Step 1) Define Your Niche
The first step in starting your lifestyle blog is defining a niche you want to write in. Is there a certain topic you are passionate about that you think would make a great lifestyle blog?
Perhaps you have extensive expertise in some field or topic. If so, write about it! If not, find whatever topic resonates with your heart.
In general, it would be better to land a single niche rather than many at one time. After all, you don't want to spread yourself too thin when just starting your blog.
Focus on one or two topics that you have personal experience in and that you can apply to your writing.
Step 2) Pick a Web Host
After actually deciding your niche and picking your blog's name, it's time to get your website set up. To do this, you will need to purchase a website from an accredited web host.
When choosing a web host, it's important to consider factors such as reliability, speed, and customer support. If you're looking for the fastest web hosting site, read this article from Diggity Marketing. It provides insights into the top hosting providers known for their exceptional speed and performance. By selecting the right web host, you can ensure that your website loads quickly and provides a seamless user experience for your visitors.
When just starting out, you can get websites for as little as $3 a month and slowly begin to upgrade your site to more expensive options as you gain traffic. Be sure to partner with a web host that bundles in an SSL Certificate.
For those unfamiliar with the name, this is the little lock that appears at the top of a website when you visit the page. It signals to visitors that the website is secure and safe to visit.
Additionally, try to partner with web hosts that have a one-click WordPress installation. WordPress is one of the leading website designing software and, without it, you would have a barebones site.
Step 3) Pick a Domain Name
Now that you've gone through the process of purchasing your little corner of the Internet, a web host will have you choose a domain if you do not have one already. For simplicity's sake, try to make your domain the same as what you decided to name your blog.
This way, visitors don't have to think too hard when they type your site into Google or another search engine.
If you are unsure whether the domain name you want is even available, there are free domain checkers you can use to see if you'll be able to use your desired pick.
Step 4) Create a Theme For Your Website
First off, congratulations! You've taken the first step towards getting your lifestyle blog set up. Now comes the fun part: designing the theme for your blog.
Be sure to create a theme that is aesthetically pleasing, but one that still matches your overall website name. If you have chosen your name to be the title of the blog, then you will have a little more creative freedom when it comes to designing your theme.
However, if you have chosen another name for your blog, then it is best to tailor your theme to that name. Learn how to use software like WordPress to design an excellent website that keeps visitors enthralled when they view the site.
Step 5) Begin Writing Consistently
After getting your lifestyle blog all setup, there's only one thing left for you to do: write.
The key to a successful blog is writing consistently. Your viewers need to expect content from you on a consistent basis. By publishing sporadically, it'll take far longer to grow an audience. Set aside one or two days a week at first to publish your pieces and focus on writing the posts in advance.
A good rule of thumb to keep yourself motivated is to aim to have every single post written in advance. This will help ensure that you hold yourself accountable for publishing on your consistent schedule.
Step 6) Use Social Media
Last but not least, utilize social media. It's projected that over 4 billion people will use social media by 2025 alone. So build a social media platform that accurately represents your blog and focus on building an audience there as well.
Should your following grow large enough, you can transition those followers over to your website to build an even greater audience. Don't be afraid to interact with popular bloggers in your niche through social media.
Reach out and make connections. Ask if they have any tips for a new blogger. Social media is a great area to leverage when just starting out in the blogging world.
What are the Steps to Monetizing My Blog?
With your lifestyle blog officially set up and your writing on the Internet for all to see, it's time to begin focusing on monetizing your work so that you can earn a little bit of money.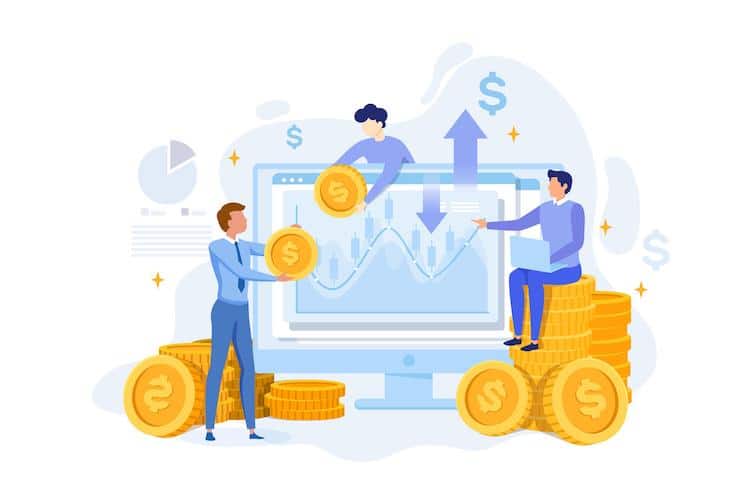 Actually, blogging has the potential to bring in some real cash. How much do bloggers make breaks down what bloggers are capable of earning and how they go about doing it. More importantly, this resource also highlights what all successful bloggers have in common. Well worth sparing a little time over.
On-page Advertising
The first step in monetizing your blog is to engage in on-page advertising. This is basically installing a plugin through your web host or WordPress that displays relevant advertisements on your website.
You've surely seen advertisements every time you've visited a certain website, and these can be displayed on your own site as well.
These advertisements will allow you to earn a commission when people click through using the ads, and some will even pay you more if a person purchases an item after clicking through.
Sponsored Posts
Another overlooked way of making money with your lifestyle blog is to allow others to post articles to your site for a fee. This is a great way to build connections with other writers, but it will also allow you to earn some income on the side.
It's worth noting that you will already need a following if you want to charge a high price for a sponsored post, so start small and make the fee something small such as a $5 or $10 charge.
Eventually, you can raise that price and make even more money when you start to gain a following.
Affiliate Marketing
One of the last ways to earn money with your new lifestyle blog is to engage in affiliate marketing. For those unfamiliar, affiliate marketing is when you partner with a company, and provide you with a unique link to one of their products.
You then write a post about the product or something related to the product and include the link in that post.
If any of your readers click the link and decide to purchase the product, you will receive a kickback for those goods. It's always best to tell your readers at the top of the page that there may be affiliate links within your content so that you can establish more trust with your readership.
Starting a blog is a great journey, but be warned that it may take months or even years before you start to earn anything from your work. There's no productivity hack to speed up the journey.
Building an authentic readership is important when creating your blog, but this can take time. With that said, as long as you feel passionate about the topic you write on, keep publishing work and the audience will come naturally.
Find your voice on the Internet and start earning money on the side today Who knows? In a few years, you might make enough to transition this to your full-time work.