ServiceNow is a cloud computing platform based in the US. It is designed to help businesses manage digital processes for enterprise operations.
This includes storage, management, data processing, IT management, and all data accessed over the internet. It was originally founded as Glidsoft in 2003 in the US by Fred Luddy.
General ServiceNow Stats and Facts 2023
ServiceNow is a platform-as-a-service provider
Their headquarters are in Santa Clara, California
In addition to Fred Luddy, other founders include Don Goodliffe, David Loo, and Bow Ruggeri
The company changed its name to ServiceNow in 2006
It has been publicly traded since 2012
Bill McDermott is ServiceNow's current CEO
ServiceNow was on the 2020 list of FORTUNE World's Admired Companies
They have more than 16,000 employees
ServiceNow stock price (NYSE: NOW) currently ranges from $467-$495
The company now has services globally
It can help deliver HR to companies which can benefit a business greatly
It assists larger companies with technical management for IT operations like service management and helps desk capabilities
Companies that use ServiceNow include Lewis, Inc., Federal Emergency Management Agency, Zendesk Inc, Confidential Records, INC., and Finn Partners, Inc.
ServiceNow offers platforms and workflows for all sizes of companies
ServiceNow User Statistics 2023
ServiceNow has over 6,200 customers
There are 6,9000 enterprise customers
Of these customers, 1,093 have greater than a $1 million annual contract value (ACV)
ServiceNow serves roughly 80% of Fortune 500 companies
ServiceNow Portal Usage Statistics 2023
ServiceNow does not give out granular usage statistics
While you can see a list of online users, you can only see users on the same node you're logged in to
Thus it is not uncommon to know that a user is online but not see them due to the fact that they are on a different node
Additionally, portal log information is only stored for 90 days unless the settings are adjusted
This can be changed by going into the logs and adjusting the range
The age is monitored in seconds
ServiceNow can give the following statistics:
Service Portal Catalog Orders
Service Portal Catalog Views
Service Portal KB Article Views
Service Portal Page Popularity
Service Portal Search Terms
Google Analytics can help collect stats for ServiceNow's portal usage by adding the Google Analytics tracking script to ServiceNow
This process is quick and easy
However, sometimes ServiceNow updates faster than Google Analytics can keep up with, so it may display the old page title
There are workarounds for this

ServiceNow Revenue Stats 2023
Annual Revenue Chart from 2017:
2017: $1.19 billion
2018: $2.6 billion
2019: $3.46 billion
2020: $4.286 billion
2021: $5.9 billion
Salesforce vs. ServiceNow Statistics 2023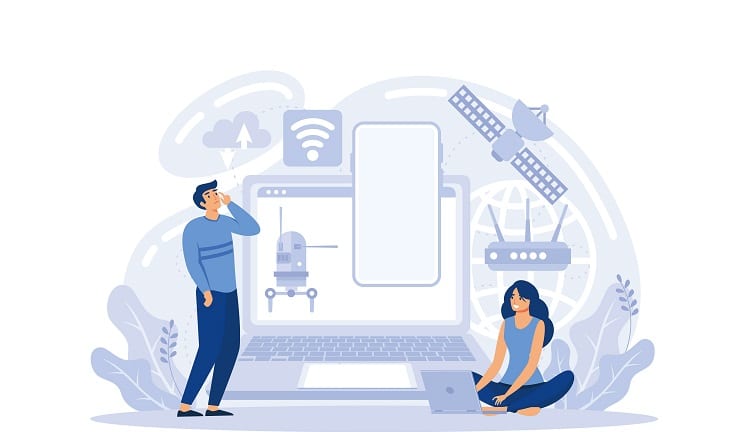 The following statistics can help you decide between the following platforms:
Salesforce's main features include: interaction management, appointment, collaboration in sales, occasion management, and performance management
ServiceNow's main features include: program testing, scripting, and integration
Salesforce is a cloud-based software that manages customer relations by tracking customer activities
ServiceNow is an IT platform that works with building applications and expanding systemic approaches
A company that has multiple departments will benefit from Salesforce
ServiceNow manages events with queues of ordering
Salesforce has support for web, android, and iPhone
ServiceNow supports Windows and web
Salesforce starting prices are $75 per month
ServiceNow starts at $100 per month
Only Salesforce provides accessibility management and audit trails
Salesforce allows more than a thousand integrations compared to the limited amount of integrations with ServiceNow
You might be interested to check those related posts as well:
FAQs
What is the ServiceNow live chat average waiting time?
According to the ServiceNow community, the average wait time for live chat support should be no more than five minutes. This number can be adjusted in system support for those utilizing ServiceNow. Without adjustments, however, it will automatically be set to five minutes.
What is the pay rate per hour for ServiceNow developers?
In the United States, the hourly pay rate for a ServiceNow developer ranges between $47 and $58, with the average falling roughly around $52. This can vary based on education, certification, other skills, and the number of years working in the field. This is sitting right at the median for the field.
How many companies use ServiceNow?
Currently, at least 20,930 companies are using ServiceNow. Most of them are in the United States within the Computer Software industry. Usually, these companies have a range of 50-200 employees and turn $1 million to $10 million in revenue.
Given the current market, more companies will likely begin to use ServiceNow in the future.
What is Service Now Market Share?
According to Gartner, ServiceNow has a market share of 11.2% in the enterprise service management (ESM) market.
Conclusion
ServiceNow is great for companies looking to automate systemic approaches within their company and manage other digital processes for large businesses. It is highly specialized software serving a valuable purpose.
With some work, it may even become one of the best CRM software to choose from.
Sources:
Statista
Expanded Ramblings
Cnbc
Pishchulin
Cdw
Techila Services
Salary
Enlyft