For many companies, automation can reduce costs, streamline efficiency, and boost employee productivity. However, there are pros and cons to adopting these new technologies. Read the following business automation statistics and facts to learn more.
Business Automation Statistics for Market 2023
97% of businesses feel that automation is important to the future success of their companies.
In 2019, the workforce management industry generated $2.4 billion in revenue. That's a $600 million increase from the year before.
80% of companies said they improved their work processes by allowing remote work opportunities.
More than half of companies use automation specifically to increase efficiency.
85% believe that implementing automated processes will give employees more time to focus on more important goals.
It is believed that 69% of management tasks will be automated by 2024.
By 2026, the automation industry is expected to be worth $19.6 billion.
HR Automation Statistics 2023
45% of HR departments use automation for their daily tasks.
7 out of 10 businesses believe that automation can help build more effective and more successful teams. However, only 1 in 10 think that it's easy to implement.
54% of businesses believe that HR automation will reduce the need for human staff and hiring managers.
Customer Service Automation Statistics 2023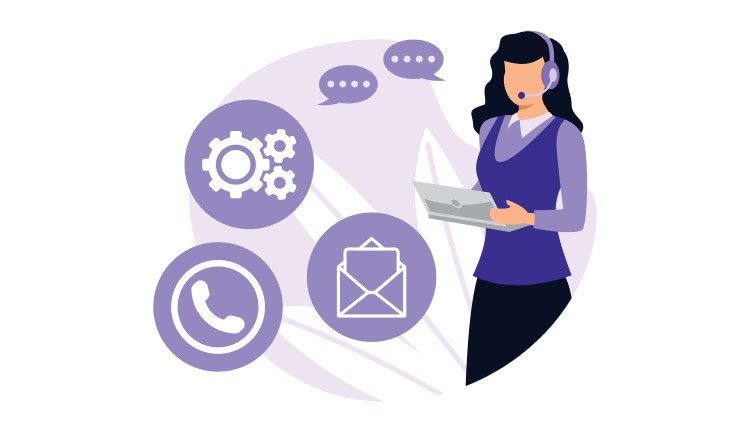 ⅓ of companies say that customer serviced automation is the best ROI for their business.
Customer service feedback is auto-collected in 60% of companies.
88% of customers expected to have automated online services that they can use.
17% of customers who used an AI chatbot gave the interaction 5 out of 5 stars.
Nearly 80% of customer service leaders plan on implementing automated or AI chatbots into their businesses in the next year.
Sales and Marketing Automation Statistics 2023
75% of marketing teams believe automated landing pages have the ability to increase sales.
Out of the companies that had implemented automation services, 80% saw an increase in leads, while 77% saw an increase in conversions.
Welcome emails are the most common form of automated marketing, followed by lead nurturing emails.
Most marketing departments use automation to schedule social media posts (83%). Other reasons include email automation (75%) and social media advertising (58%).
36% of sales departments have auto-generated sales quotes for customers.
58% of companies use automated chatbots to help with sales and marketing.

AI and Machine Learning Automation Statistics 2023
It is believed that nearly 50% of companies use AI for their business.
43% of companies have implemented AI technologies to reduce business costs.
Over ⅓ of businesses saw an increase in revenue after implementing AI.
Nearly ¼ of all businesses use AI in product development.
The cost to implement AI has increased by 55% year over year.
Automation Challenges Statistics 2023
74% of people believe their workload would change if their company moved towards automated technologies.
31% of companies are worried about job loss due to automation.
9 in 10 companies have run into technical issues while implementing an automation service.
High implementation costs are the reason why 37% of companies have not automated their work processes.
Over 60% of businesses believe automation removes the personal connection with their clients.
You might be interested to check those related posts as well:
FAQs
How many companies are using automation?
31% of companies are currently using some form of automation for their business. However, more and more companies are slowly transitioning to automated processes. 58% of businesses have stated that they plan to use automation technology in the near future.
How many people could lose their jobs due to automation?
Automation could cost anywhere from 40 million to 160 million jobs. Although it is expected to create new jobs (ex: 3.6 million new jobs were created in England from 2001 to 2017), economists predict that there will be more job losses than job gains over the next few years.
How much time does automation save?
Reducing repetitive and manual tasks is one of the biggest reasons to implement automation within a company. Surveys say that 60% of employees believe that automation could save them 6 hours of work a week. 72% of people would use that extra time to work on other projects or goals that would be valuable for their company.
Conclusion
While some companies have yet to adopt automation technologies, there's no denying that the industry is continuing to grow. Although there are pros and cons to relying on automated processes, it can save businesses time and money in the long run.
Sources:
Imaginovation
Frevvo
Findstack
Windward Studios
Smartsheet
Zendesk