Our pets bring us so much joy, they're loving, wonderful companions and quickly become part of the family. We all want the very best for our pets, so it's incredibly handy to turn to the internet to find the best pet blogs for advice.
Whether it's choosing the best food for our pets or information about pet health, you'll find a wealth of knowledge out there that you can use to enhance your pet's happiness. Here are some of the very best pet blogs and websites for owners of all types of pet lovers.
Top 27 Pet Blogs and Websites 2023
1. Adopt A Pet – Best Pet Rehoming Website
Adopt A Pet is one of the best pet blogs for anyone looking to give a good home to a furry friend. The site is easy to use and helps you to find pets in need of a home in your area.
Simply input your location, and the type of pet you're looking for, and you can see all the matching animals.
The site has helped millions of homeless pets find new homes and is the go-to pet adoption website.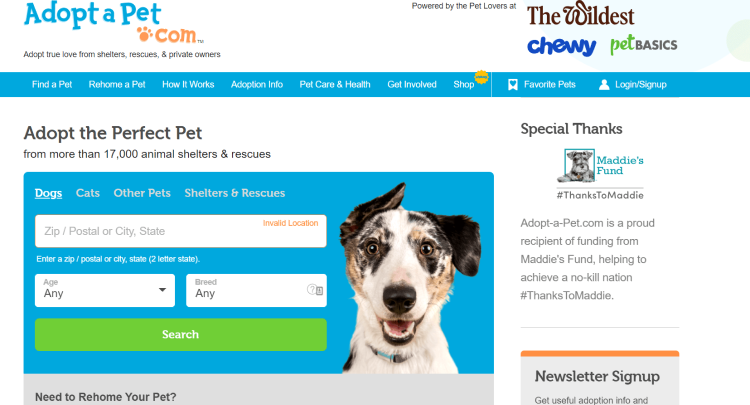 2. Ultra Modern Pet – Best Pet Accessories Website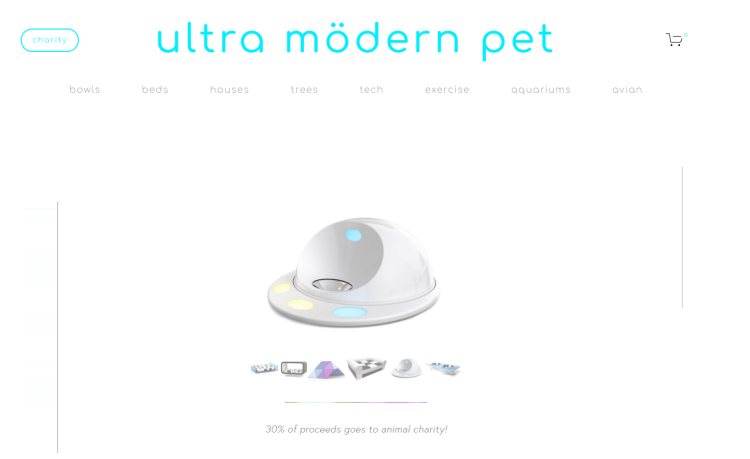 For the fashion-conscious cat owner or the super stylish dog lover, Ultra Modern Pet brings you a range of pet accessories that are anything but boring.
With pet beds and furniture that will be a talking point in your home, to innovative tech toys and breathtaking aquariums. If you love pets and cutting-edge design, do check out this site.
Purchasing from Ultra Modern Pet also benefits animals in need, with 30% of the proceeds of every sale going directly to animal charities. A fab site for pet parents with style.
3. Walkin' Pets – Best Pet Welfare Website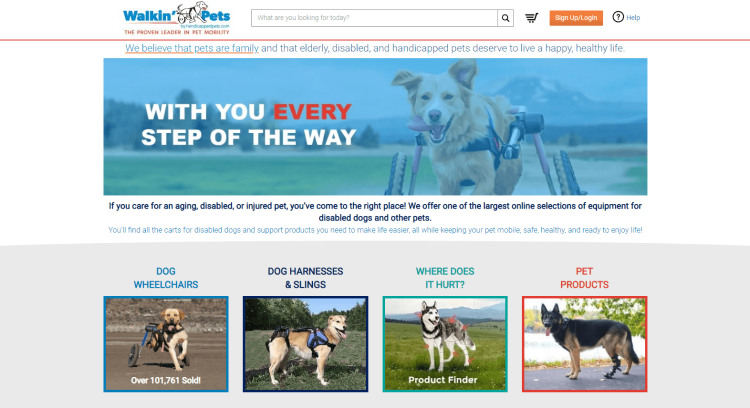 Walkin' Pets is the blog of Handicappedpets.com, a business that sells mobility aids such as wheelchairs for pets.
If you have a disabled pet, then you'll find this blog invaluable, but there is also lots of information that any pet owner will find useful.
There is a focus on medical information, but tips for training, exercise nutrition, and more are regularly posted here. This blog is frequently updated so it's one to check on a regular basis.
4. I Can Has Cheezburger? – Best Funny Pet Blog

What's better than a blog packed full of memes? A blog is full of animal memes! And that's exactly what you get on I Can Has Cheezburger?
If you're looking for a little light entertainment, you need cheering up, or you want something super funny to share on social media, then this is the site for you.
Regularly updated with the latest lols, you can easily spend hours perusing this site with hilarious images all pet owners will be able to identify with.
5. The Furrtographer – Best Pet Photography Blog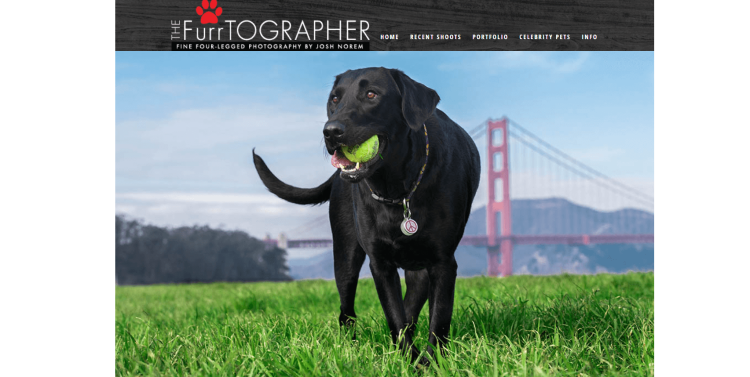 The Furrtographer, aka Josh Norem, is an award-winning pet photographer from Seattle. His career began when he was volunteering in a Cat Rescue.
He realized that the best chance of finding a cat a great new home was to take a fabulous photo of them. This proved to be very successful and so Josh decided to become a full-time pet photographer, although he does still volunteer.
If you're a pet owner in the Seattle area, The Furrtographer is a site you'll want to check out.
6. Smart Dog University – Best Dog Training Advice Blog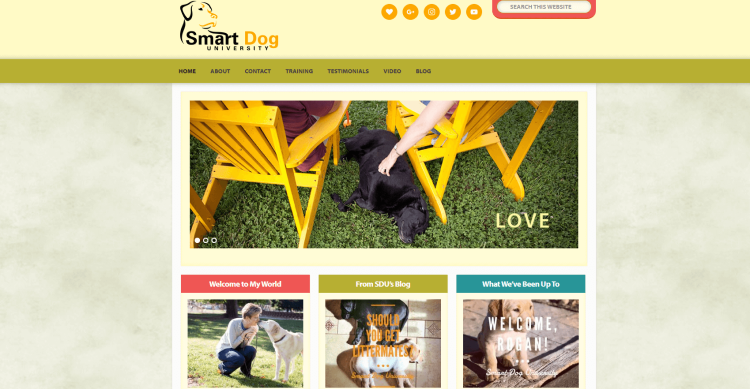 Getting a puppy is fun, it's rewarding, but it's also a lot of hard work.
Puppies can be boisterous and easily develop bad habits but put the time in training them when they're young and you'll be rewarded down the line when your dog is obedient and well behaved.
Smart Dog University is full of good dog training advice, with regular helpful blog posts on a wide range of dog-related topics such as exercise, nutrition, and pet safety.
7. Dogster – Best Dog Owner Blog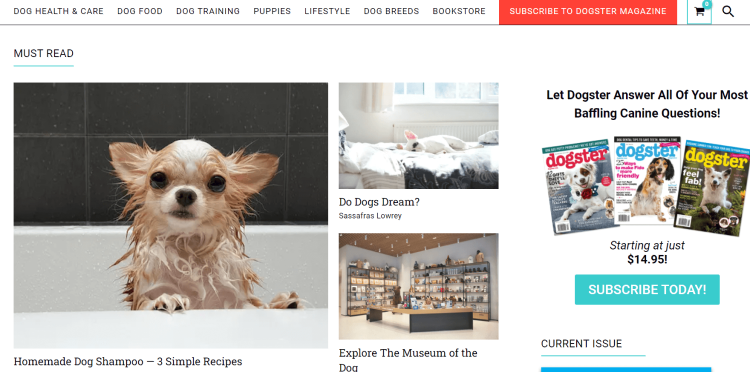 The perfect blog for dog lovers, Dogster is dedicated to all aspects of dog ownership from dog behavior to dog food, dog walks, and more.
This is the blog of the popular print magazine of the same name.
Whether you're looking for inspiration for gifts for your pet, reviews of pet insurance products, or general pet care advice for dogs of all breeds, from small dogs to the largest breeds, you'll find it all and more on Dogster.
8. Pawsitively Pets – Best Website for Pet Owners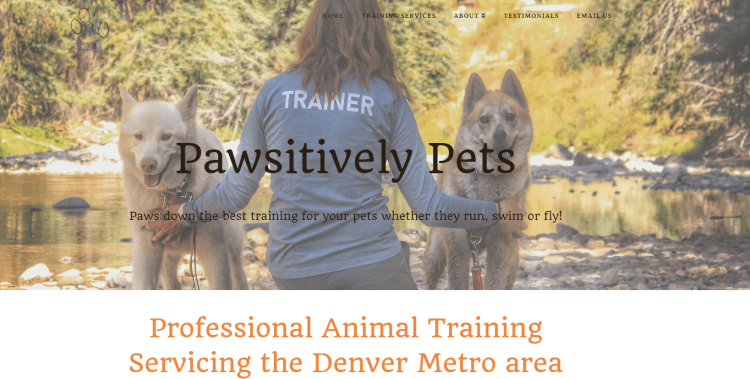 A blog dedicated to 'all things pet', you'll find information here on all types of pets, including exotic pets.
The owner Ann Staub is a full-time pet blogger and used to work as a Veterinary Technician, so you know she's going to share reliable and useful pet medical advice.
Her posts cover a wide range of topics and while the blog is informative, it's also a fun read. Keep an eye out too for blog contests where you could win some fabulous pet-related prizes for animal lovers.
9. The Conscious Cat – Best Cat Wellness Blog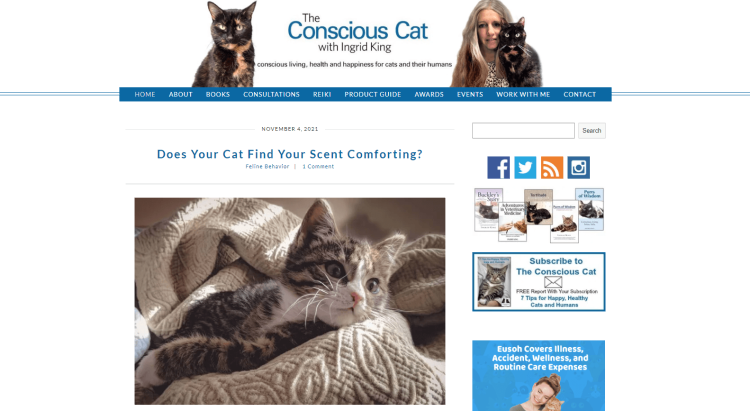 The Conscious Cat is a blog that focuses on wellness and conscious living for cats and their humans, created by award-winning writer and cat wellness expert Ingrid King.
The posts cover a wide range of topics from pet medical facts and cat behavior tips to motivational quotes and inspirational stories, all with a cat theme.
It's a great blog for cat lovers with plenty to read on a regular basis. Ingrid aims to provide only accurate and well-researched information so it's a site you can rely on.
10. Take Paws – Best Pet Travel Blog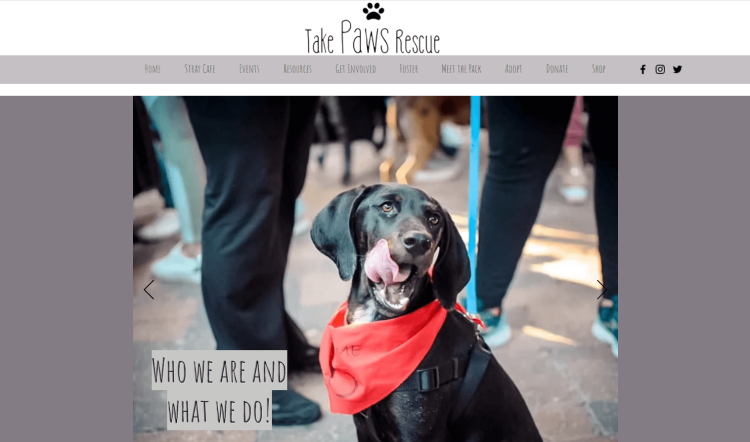 Take Paws is a travel blog with a difference; it's all about traveling with your pets! Your pets are part of the family, and taking them on a trip with you is something you can enjoy together if you plan it right and make some wise choices.
Take Paws helps to guide you to the best pet-friendly accommodation and destinations and offers great hints and tips for traveling with pets.
From finding hotel chains that accept cats as guests, to a checklist for packing for a road trip with dogs, there's plenty of useful information for travelers here.
11. PetSafe Pawprint Blog – Best Pet Tech Blog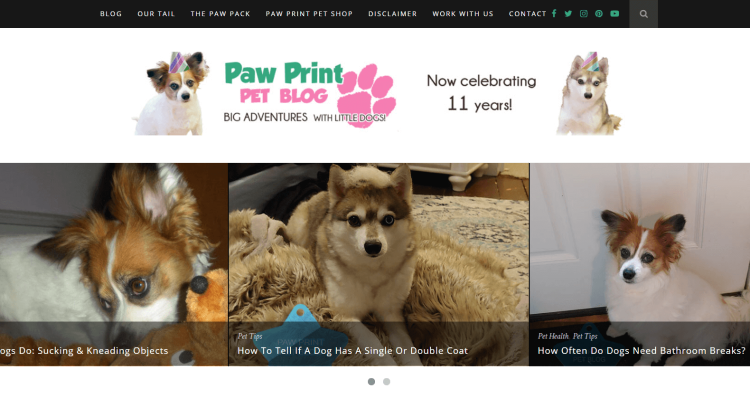 The Pawprint Blog is brought to you by PetSafe, the largest manufacturer of electronic pet training products in the US.
You'll find posts about the latest tech innovations in the world of pet care products, but there's a wealth of other information too such as how to reduce litter box odor and how to help pets that suffer from anxiety when they're home alone.
There are handy sections on training, pet care, health, and play, so you can easily find the information you're most interested in.
12. Marshall's Pet Zone – Best Pet Products Website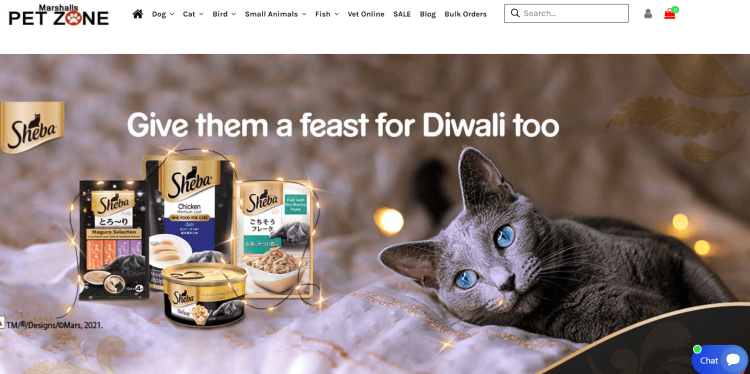 You may be familiar with Marshall's Pet Zone as it's an online supplier of pet products. But you might not know that Marshall's Pet Zone also has an interesting blog with pet food reviews and pet training tips.
The blog took a hiatus over the pandemic but appears to be back on track now with some recent posts. If you're looking for information on pet nutrition and medication, it's a good blog to take a look at.
In addition, as an alternative to visiting your pet's veterinarian, you could avail yourself of Marshall's Pet Zone's Vet Online service.
13. Katzenworld – Best Cat Lovers Blog

Katzenworld is a prolific blog with daily posts, totally dedicated to cats. Created by cat lovers, for cat lovers, Katzenworld has many contributors bringing you posts on a variety of topics as well as the latest news on pet events, pet cafes, and more.
You'll find lots of reviews to help you with your shopping for pet supplies, and they also accept guest posts if you have your own cat story to share.
In addition to news and advice, you'll also find related posts such as book reviews and even a regular poetry spot!
14. Here Bird – Best Pet Bird Blog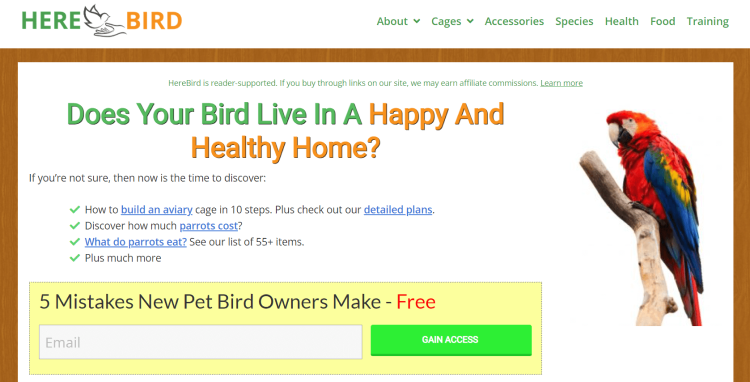 Birds make amazing pets and Here Bird is a blog dedicated to the care of pet birds of all types.
From bird health and nutrition to building an aviary there's plenty of practical advice for both experienced bird owners, to those just starting out and looking for information.
If you're in the process of choosing a pet bird, the in-depth guides to several species are very useful, containing valuable facts such as the different behaviors, lifespan, care guide, and price.
15. BlogPaws – Best Blog for Pet Business Owners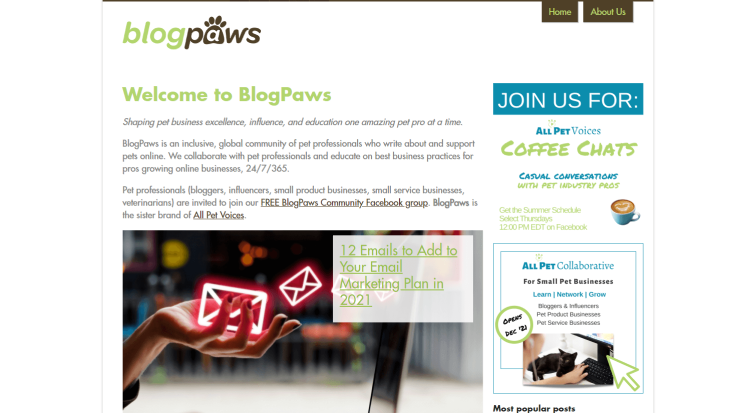 BlogPaws is a blog aimed at pet-related business owners. It's one of the best pet blogs for anyone who runs a business such as a puppy training, dog walking, pet product sales, or pet-related bloggers and influencers.
You can pick up some great tips on how to build up your business, how best to advertise and grow a brand, alongside marketing advice and social media tips.
Are you a pet parent wanting to start an Instagram account for your new puppy? You can learn the best way to go about it on BlogPaws.
16. Two Little Cavaliers – Best Senior Dog Blog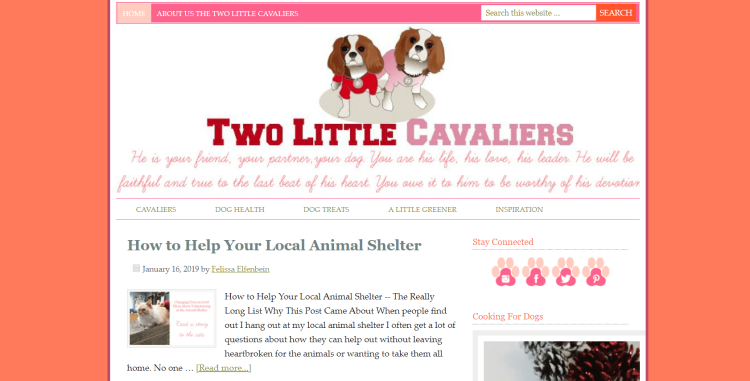 Inspired by her love for her two Cavalier King Charles Spaniels, Two Little Cavaliers is a blog created by Felissa and focuses on caring and understanding senior dogs.
This is a dog blog that will be of use to any dog owner as their pet begins to age and their needs change.
Read posts covering topics such as senior dog behavior, seasonal pet care, and products, and tips on how best to look after and show your love for your beloved pet in his older years.
17. Trupanion Blog – Best Pet Insurance Blog
Trupanion is a pet blog created by a pet insurance company.
Covering advice for both cats and dogs, posts include puppy training tips, books for dog and cat lovers, how to entertain your pets while working from home, and much more.
As you might expect, there's information regarding insuring your animals, but there's plenty more content too.
18. PetCareRX – Best Pet Advice Blog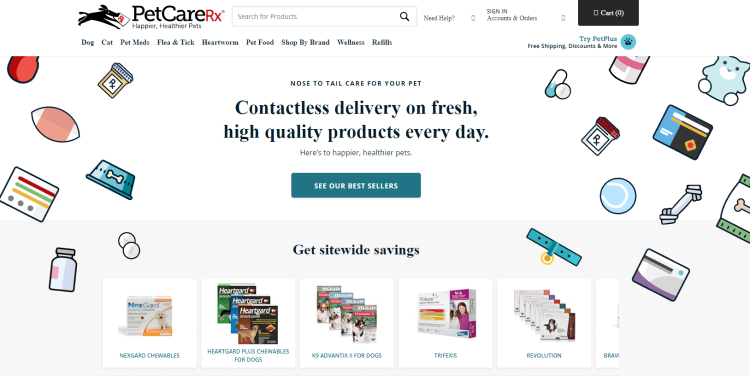 Whether you're a dog lover, or a cat lover, finding the content you want on PetCareRX is easy as the site is divided into two blogs, one for dogs and one for cats.
The company behind the blog is a pet pharmacist offering cheaper pet care products that can often be obtained via your pet's veterinarian.
So you'll find loads of help here when it comes to pet health issues, with everything from fleas ticks, and heartworm treatment to what to expect if your pet has to go to a veterinary hospital or pet rehab.
19. Time To Pet Blog – Best Blog for Pet Sitters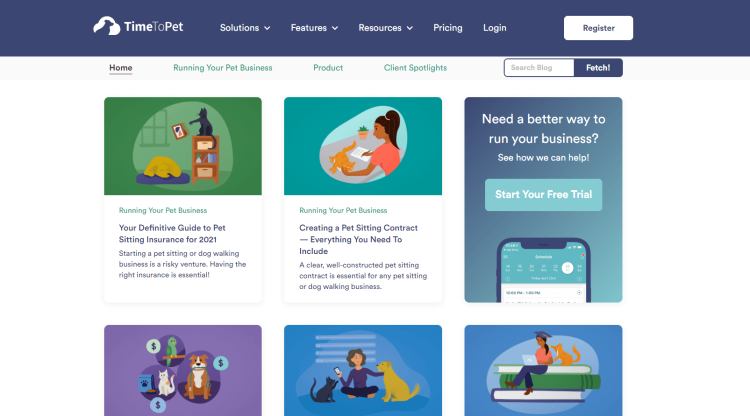 A blog dedicated to pet sitters, this is one of the best pet blogs for anyone who looks after other people's animals.
Full of practical posts with information about the necessary insurance, how much running pet-related business costs, the certification you can earn, and more. The site also has advice for pet parents who are looking for pet sitters or dog walkers.
In Addition, the site offers a range of tools to help run a pet business effectively and efficiently.
20. MedicAnimal – Best Petcare Blog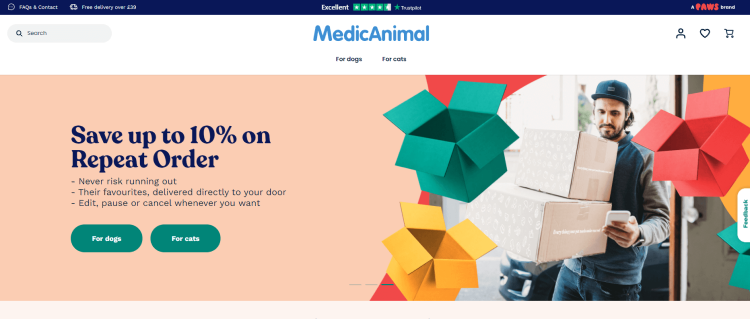 MedicAnimal is a pet shop that also offers some helpful advice for pet owners.
From understanding what your pet is saying by watching their tail wagging, to weighing up the pros and cons regarding whether or not to have your pet neutered. Pet bloggers with medical backgrounds share their expertise here.
This a handy blog for pet enthusiasts looking for a reliable source of information regarding pet health, pet safety, dog behavior, and more.
21. Diamond Pet – Best Pet Food Blog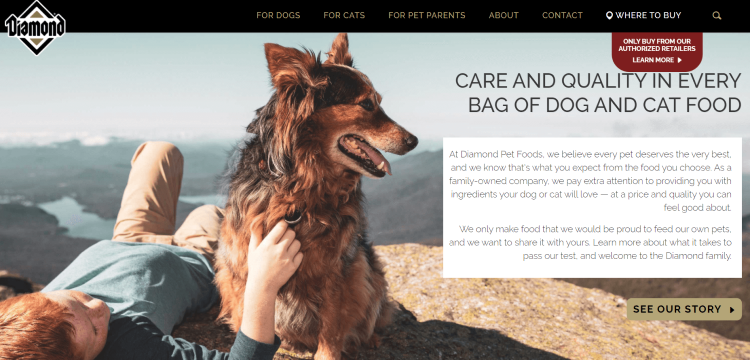 One of the best pet blogs for pet parents, this easy-to-read and navigate blog brings you essential pet information covering a wide range of topics.
Whether you're training a new puppy or you're curious as to what essential nutrients you should be looking for in your pet food, you'll find your answers on this well-written and informative blog, brought to you by Diamond Pet Foods, a family-owned business with an emphasis on food safety.
22. That Mutt – Best Pet Training Blog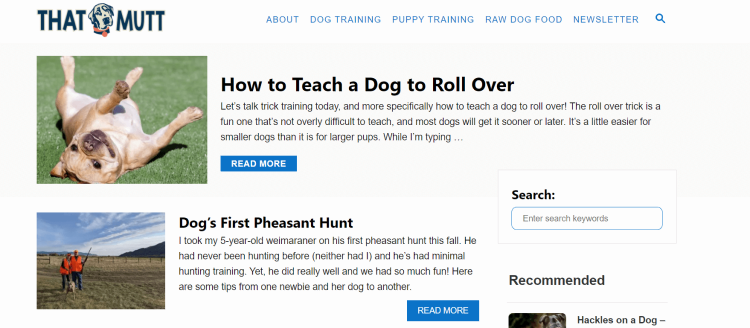 One of the best pet blogs for dog trainers, it's a great site for picking up tips for ensuring your puppy training regime works well.
From choosing the right dog breed to suit you and your family, and what to do on the first night you bring your new puppy home, to rattlesnake avoidance training and pet care product reviews.
This is a well-established dog training blog with absolutely loads of posts so do go back through the posts as you'll pick up so much dog training advice with a down-to-earth approach.
23. Companion Animal Psychology – Best Pet Psychology Blog

Zazie Dodd is an animal behavior expert and an award-winning author.
Her blog aims to use science to help us make our animals happier. Zazie's blog posts give you the means to understand your pets better and delve deeply into their psychology and behavior, analyzing them and giving us ideas on how to enhance the well-being of our dogs and cats.
The blog also boasts a monthly animal book club that you can get involved with by signing up for the newsletter and discussion group.
24. WOOFWAGWALK – Best UK Dog Blog

WoofWagWalk is a UK-based dog blog covering topics that all dog lovers will appreciate.
You'll find reviews of UK holiday destinations written from the perspective of a dog owner, dog-friendly dining options, some great dog walk recommendations, and dog food and dog product reviews.
This is one of the best pet blogs for UK dog owners looking for ideas for days out and travels with their furry friends.
25. Champion of My Heart – Best Dog's Blog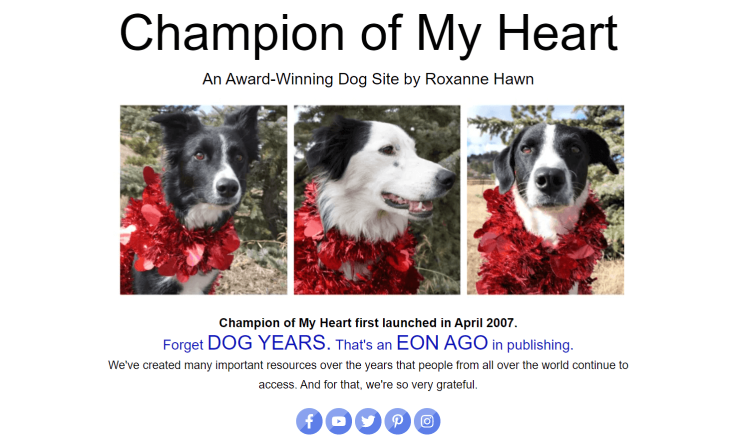 An award-winning dog blog by Roxanne Hawn, Champion of My Heart is the name of the blog, and also the name of Roxanne's book that deals with the heartbreak of pet bereavement.
Her blog features posts about her life and the highs and lows with her own pets alongside useful posts offering dog owners hints and tips, pet treat recipes, product reviews, and more.
This blog has been running for ten years, and all the content is available to read online so there's certainly plenty of content for you to enjoy – pet blogging at its best.
26. DogTipper – Best Dog Tips Blog

Dog Tipper is simply a blog with a plethora of tips for dog owners.
Created by the founder of Yucky Puppy dog walking gear, Paris Permenter, you'll discover tips for all occasions on Dog Tipper.
A great source of up-to-date information on the latest doggy news such as National Walk Your Dog Week and dog-friendly Halloween days out, alongside some fun contests, ideas for naming your new puppy, and recipes for yummy homemade dog treats.
Subscribe to their newsletter and you can also pick up a free dog treat recipe book.
27. Pet Mice Blog – Best Mouse Pet Blog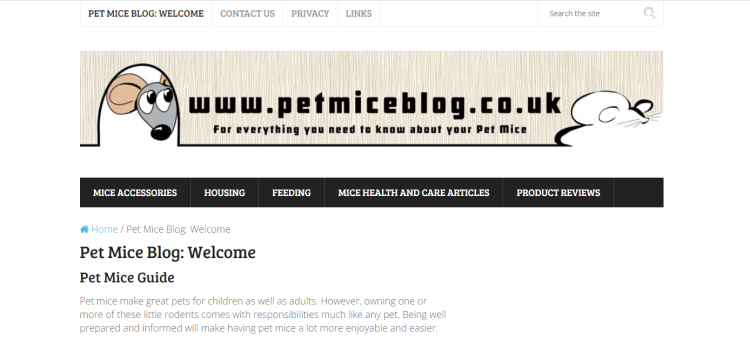 If you're looking for a pet blog aimed specifically at mice owners then you must head along to Pet Mice Blog, answering questions and offering care advice for mice.
Mice are great pets, but there's far less information out there than there is for cat and dog care, so it can be tricky to get the info you need to ensure you're properly looking after your pets.
Read up on housing, feeding, healthcare, and mice accessories here.
You might be interested to check those related posts as well: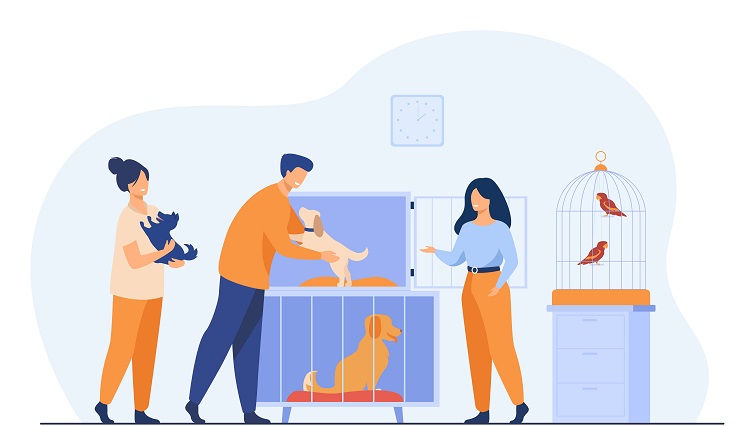 FAQ
Can dogs make money on Instagram?
If people can make money on Instagram then there's no reason why your pooch can't become an Instagram influencer too! Does your dog have a special talent? Or would he love to review the latest dog foods? You'll need to do the negotiating for him, but yes your dog can make money on Instagram.
How big is the pet niche?
The pet market is huge. Most households have at least one pet, and most pets are very spoiled, with many of us even buying our pets birthday and Christmas presents. With the sale of food, toys, beds, and medications alongside services such as veterinarians, pet sitting, grooming, and dog walking, the pet business is big business.
What is the most famous dog on Instagram?
Dogs are certainly very popular on Instagram, and many dogs have a following that exceeds that of many human celebrities. Perhaps the most famous Instagram dog of all is Jiffpom with over 10.2 million followers!
What should I write in my Instagram bio for my dog?
You should certainly focus on your dog's best points. Is he incredibly cute? Is he very naughty? What are his favorite foods and things to do? These are all points you can mention in his bio.
How much does it cost to start a pet supply store?
Opening a pet supply store is going to require quite a large financial input before you begin turning a profit. You may need premises unless your business is going to run online only, and then you may need staff to run your store. Add to this the relevant insurance policies and stock and it can reach quite a large figure.
Discover and bookmark lots of great pet-related blogs to help you learn more about your pets and how to look after them. From first aid and knowing what symptoms to look out for, to fun ways to keep them entertained. Our selection of the best pet blogs will bring you a world of valuable and fascinating pet facts and information.
Final Words
If you feel inspired and you want to start your own Pet blog, you could read this guide on How to start a blog in 2023 and follow the steps.