DoorDash is the biggest food delivery service in the USA, posting record revenues in 2020 and 2021 as a direct result of the COVID-19 pandemic, all despite huge controversies surrounding their treatment and payment of delivery drivers and merchant restaurants.
General DoorDash Stats and Facts 2023
As of 2021, DoorDash had over 2,000,000 DoorDash drivers working for them
DoorDash raised over $2.5 billion in investments over a series of financing rounds in 2019-2020.
DoorDash became a publicly listed company on December 9, 2020, raising $3.37 billion in investments at the initial public offering.
DoorDash began offering grocery delivery (in addition to takeaway food delivery) in August 2020 in direct response to the COVID-19 pandemic.
In its very first year, DoorDash's merchant customer base expanded to include over 70 restaurants in the San Francisco Bay Area and received around $2.4 million in funding.
DoorDash Market Share Statistics 2023
DoorDash, Inc. has a 56% market share of the online food ordering and food delivery market.
DoorDash is the largest food delivery company in the entire United States of America.
DoorDash has a 60% market share in the convenience delivery category.
DoorDash has held its position as the USA's top food delivery service since overtaking GrubHub in March 2019.
Some of DoorDash's largest acquisitions include Caviar for $410 million in 2019, Scotty Labs the same year, Chowbotics in 2021 for at least $46 million, and Wolt in 2021 for $8.1 billion.
DoorDash User Stats 2023
As of December 31st, 2020, DoorDash was used by over 450,000 merchants
As of December 31st, 2020, DoorDash had over 25,000,000 consumers using its services and app
Five million DoorDash users subscribe to DashPass, a premium service that gives them access to free delivery and free cancellation on all of their orders.
DoorDash has completed over 900,000,000 orders over its lifetime.
816,000,000 of DoorDash's total orders were made in 2020 alone.

Doordash Driver Stats Update
There were 2,000,000 dashers (Doordash drivers) in 2021.
Doordash drivers were making $1.45 per hour on average in 2020.
As of February 2021, 55% of their drivers were women.
90% of Doordash drivers work 10 or fewer hours per week.
On average, Dashdoor drivers work 4 hours per week.
Doordash courier in Q1 2021 was 2 million.
DoorDash Demographics Statistics 2023
Most of DoorDash's users are located in the USA
DoorDash is operational in Australia, Canada, Germany, New Zealand, Japan, and the United States
DoorDash was founded in January 2013 in Palo Alto, CA, by Tony Xu, Andy Fang, Stanley Tang, and Evann Moore.
The company is today based out of San Francisco, CA
DoorDash is available in more than 4,000 cities in North America.
Stats on Worker Satisfaction at DoorDash 2023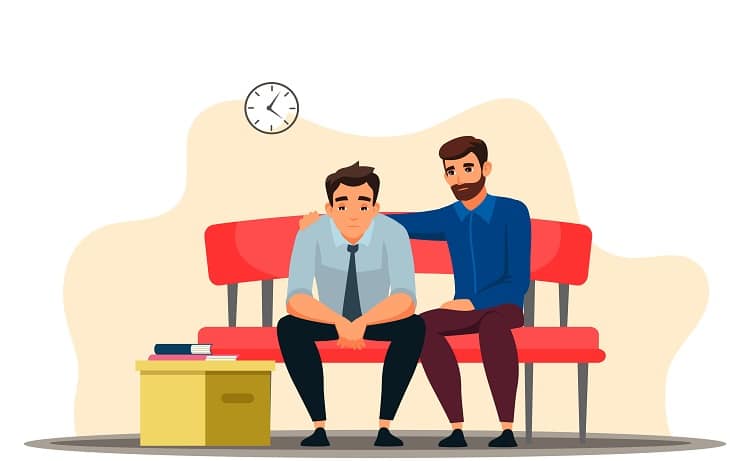 DoorDash has around 3,886 employees, with salaries averaging $173,000 per year.
DoorDash employee satisfaction levels are low, with the company controversially withholding tips, reducing tip transparency, misclassifying workers, and even listing restaurants and eateries without their permission.
On average, DoorDash drivers were making just $1.45 per hour after expenses as of January 2020, largely due to the fact that DoorDash were skimming tips from them.
55% of DoorDash drivers were women as of February 2021.
DoorDash has been sued for illegally listing restaurants that have not signed up to DoorDash, in order to redirect potential customers away from these restaurants to other DoorDash official restaurants instead.
On May 4, 2019, DoorDash announced that 4.9 million of its customers, delivery drivers, and merchants had sensitive information stolen due to a data breach.
DoorDash drivers went on strike in July 2021, protesting the deliberate manipulation of, and skimming off, tip amounts by DoorDash, before that money ever got to the drivers.
DoorDash Revenue Statistics 2023
DoorDash's revenue has increased year-on-year since its founding.
DoorDash's stock price has swung wildly over the years, from an initial opening price of $182 to $112 in May 2021, $257 in November 2021, and to an all-time low of $58 in June 2022.
As of August 3, 2022, DoorDash has a net worth of $26.6 billion and an enterprise value of £23.43 billion. Despite this, it has yet to report a profit in any financial year.
From August 2021-August 2022, the earnings per share in DoorDash dropped by -$1.53.
From August 2021-August 2022, DoorDash reported revenue of $5.27 billion and losses of $525 million.
DoorDash vs UberEats
DoorDash overtook Uber Eats in total US food delivery sales in December 2018 to come second only behind GrubHub.
Uber Eats attempted to broker a merger with DoorDash in 2019, but talks fell apart.
You might be interested to check those related posts as well:
FAQs
What percentage of people use DoorDash?
There are approximately 25 million DoorDash, active users worldwide. This means that DoorDash users or DoorDash customers equal 0.03% of all the people on Earth.
Compare this to YouTube's monthly 2 billion active users (over 25% of the world's population), and it is not such a huge amount.
How much does the average DoorDash driver make?
Unfortunately, the average amount of money that a DoorDash driver makes per hour is extremely low. After expenses (fuel, vehicle maintenance, etc.), the average DoorDash driver made just a pitiful $1.45 per hour in January 2020.
Much of this low wage is due to the fact that DoorDash is known to steal tips from its drivers.
How much does the average DoorDash order cost?
DoorDash orders were originally for takeaway meals from local restaurants, delivered straight to the customer's door. Today, however, DoorDash orders can also comprise food and other groceries from supermarkets and local shops.
The average cost of a DoorDash order is $37.28.
How many DoorDash deliveries are made each day?
It's hard to say exactly how many DoorDash deliveries are made per day.
However, if we take the statistic for the number of deliveries made in 2020 alone – which is 816 million – and divide that number by the days in a year – 365 – then we can state that, on average, 2.24 million orders were placed via DoorDash every day of 2020.
How many DoorDash drivers are there currently employed?
DoorDash driver stats are constantly changing as the DoorDash app breaks ground in more and more cities across the world.
The COVID-19 pandemic of 2020-22 also had a huge impact on the number of drivers working for DoorDash (by increasing it dramatically).
At the time of writing (August 2022), there are over 2 million DoorDash drivers delivering orders.
Is DoorDash Profitable?
Yes, DoorDash is profitable. According to its IPO filing, DoorDash reported net revenue of $885 million in 2019, up from $587 million in 2018. The company also reported a net income of $23 million in 2019, compared to a loss of $533 million in 2018.
Conclusion
DoorDash is a controversial company that appears to make much of its money by fraudulently listing restaurants that have not signed up for its services whilst skimming tips from drivers.
It is bigger than Uber Eats and all other food delivery companies in the USA.
DoorDash growth and DoorDash sales continue to soar year-on-year, yet without recorded profit and despite the controversies.
Sources
Here is a list of the sources used in compiling this list of the top facts and figures about DoorDash:
Stock Analysis
Business Of Apps
The Ride Share Guy
Wall Street Zen
Web Tribunal
Expanded Ramblings
Wikipedia