EPAM Systems is a software engineering company that has made a name for itself as a specialist and tailor designer of software for its thousands of high-profile international clients.
In addition to unique digital product design, EPAM also offers service development and digital platform engineering.
General EPAM Systems Inc Stats and Facts 2023
EPAM Systems was founded in 1993 by Arkadiy Dobkin and Leo Lozner in New Jersey, USA, and Mink, Belarus simultaneously.
In 2022, EPAM Systems is headquartered in Newtown, PA, with a further 22 offices throughout the USA.
EPAM was named a Forbes Global 2000 Company in 2021
EPAM was included in Forbes' "25 Fastest Growing Public Tech Companies" list in 2013 and consecutively in 2015, 2016, and 2017.
The S&P (Standard and Poor's) 500 ranked EPAM among its numbers for the first time in December 2021.
EPAM was ranked publicly first in 2002 as "a fast-growing company" by Deloitte & Touche.
EPAM Systems Market Share Statistics 2023
EPAM Systems is the world's 798th most valuable company based on market capitalization
EPAM Systems User and Demographic Stats 2023
As of August 2022, EPAM has over 280 customers on the Forbes Global 2000 Companies list.
EPAM Systems customers include BT, Burberry, Bacardi, Aer Lingus, Epic Games, and Lowe's. Liberty Global, Money Supermarket, P&G, Vue, Wolters Kluwer and YouTube.
EPAM Systems Usage Statistics 2023
In Q1 of 2022, EPAM reported having 61,600+ customers in over 45 countries worldwide.
Some of the most recognizable names which are partnered with EPAM Systems Inc. are Adobe, SAP, Sitecore, Salesforce, Google, Microsoft, and Amazon Web Services.
EPAM Systems Employee Statistics 2023
EPAM employs around 61,600 people (as of 08/03/22).
The vast majority of employees at EPAM Systems are White (62%), followed by Latinx employees at 15% and Black or African American employees at a ratio of 12%.
On average, EPAM employees work for the company for 4.7 years, earning an EPAM Systems salary of around $100,220 per person per year.
Only 13% of EPAM Systems employees are women, whilst some 79% are male.

EPAM Systems Revenue Statistics 2023
EPAM Systems 2021 revenue was reported at $3.758 billion, which was an increase of almost $1 billion in 2020.
EPAM Systems' revenue continues to grow steadily year-over-year, from $2.3 billion in 2019 to $2.7 billion in 2020 and now $3.758 billion in 2021.
The annual net income of EPAM Systems, as reported at the end of the 2021 financial year, was $481 million, an increase of over $150 million in 2020.
EPAM Systems' market cap (or net worth) is, at the time of writing (August 2022), $21.36 billion.
As of August 2022, the financial efficiency ratings were an ROE (return on equity) of 19.30% and an ROIC (return on invested capital) of 50.50%.
EPAM Systems Stock Price Stats 2023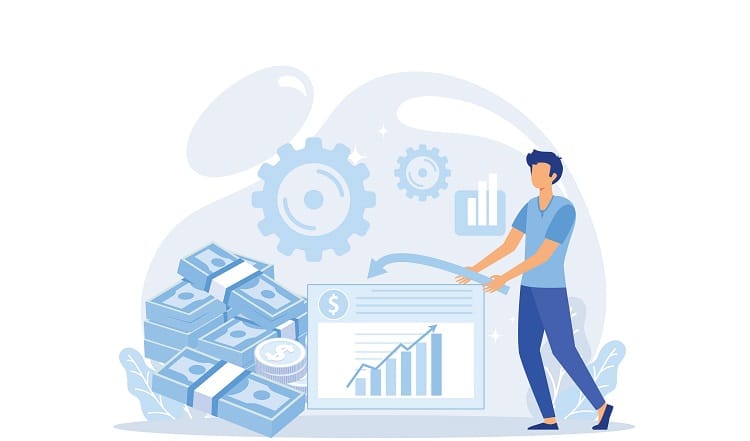 Shares in EPAM Systems (trading as EPAM) sit currently at $373.41 per share (as of August 3rd, 2022), which is a year-over-year EPAM systems share price decrease of -33.13% – a plunge that has more than a few investors worried.
Additional EPAM Systems Statistics 2023
EPAM became the first company from Belarus to ever trade on the New York Stock Exchange when it was listed for the first time in 2012.
During the ongoing (at the time of writing – August 2022) Russian invasion of Ukraine 2022, tensions mounted within EPAM, whose executives refused to condemn Russian Premier Vladimir Putin's invasion.
HFS Research awarded EPAM in 2018 with a place on its list of the "Top 10 Travel, Hospitality & Logistics Service Providers".
On August 2nd, 2022, EPAM Systems announced that they had achieved 'Elite tier partner status' from Snowflake, the Data Cloud company.
You might be interested to check those related posts as well:
Conclusion
EPAM Systems have been around for a lot longer than most fintech companies and yet still lead the way in many areas of their field.
The company has garnered accolades and awards for its services and reported a record revenue of $3.758 billion in 2021.
Despite a sudden plunge in the market value of EPAM Systems stock price, the company appears to be still going strong.
Sources
Here is a complete list of the sources used to compile this list of the top key insights into EPAM Systems Inc.:
Wikipedia
EPAM
Expanded Ramblings
Stock Analysis
Zippia
UK Finance
Datanyze
Companies Market Cap
Stock Detect
Featured Customers
Anywhere EPAM
Finance