Walmart is one of the most popular online retail stores in the US. They offer a wide range of products, including groceries, electronics, clothing, and more, with services including dropshipping and the option to pickup an order from one of their stores.
This article will look at Walmart pickup options and why this eCommerce platform offers a great service.
Can I Cancel A Pickup Order At Walmart In 2023?
Yes, you can. Unfortunately, there are times when you need to cancel your Walmart Pickup Order. Here are some reasons for order cancellation:
First, if the order that you've made at Walmart Groceries has been lost or damaged, you can cancel your order and get a refund.

Second, you may cancel the order if you change your mind about any purchase. It is best to make an early decision in this circumstance.

Third, you can cancel your order when you encounter a problem with your payment or

shipping

information in the checkout. It might be the wrong card, incorrect billing address, or the wrong store selected.

Lastly, when you order a product that is already unavailable, you can cancel your order. You can get a refund for any money deducted from your account.
How to Cancel a Walmart Pickup Order in 2023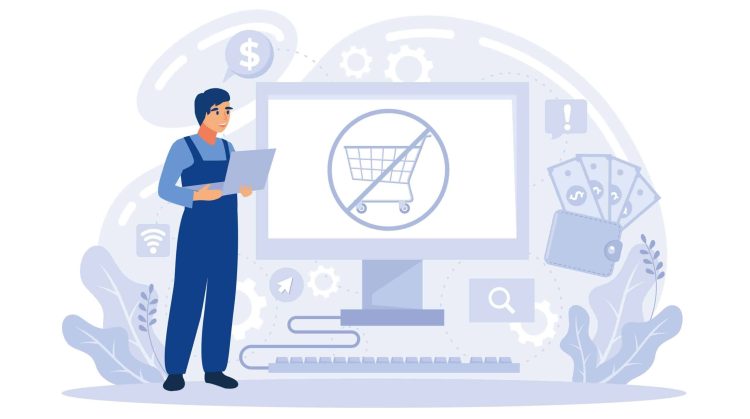 To cancel a pickup order at Walmart, log into your Walmart account and click on the 'pickup' tab. Next, select the order you want to cancel and click the 'Cancel' button located next to the order information. Confirm the cancellation in the pop-up window, and the order will be canceled.
Here are the steps that you need to cancel your Walmart Pickup Order.
Step 1: Log into your Walmart account.
Step 2: Click on the 'pickup' tab on the left sidebar.
Step 3: On the next screen, you'll be shown all the available pending orders on your account. If you have more than one order, you can organize the list by 'Orders by Status.'
Step 4: Then you can cancel the order by clicking on the 'Cancel' button located next to the order information. This will bring up a popup where you can confirm the cancellation.
Step 5: As soon as you've confirmed the order cancellation, the order will disappear from the page.
You have 30 minutes from placing your order to cancel the order without incurring any charges. After this period, you can still cancel your order through your account. However, the order must not have been picked up yet. You will receive a refund for the order, but there might be some fees.
Another option is for you to visit https://walmart.com/pickup/cancel-order. On this page, you can enter the email address you used to place your order and the order number. Then you can click continue. You will need to give a reason for cancellation and select 'confirm'.
PRO TIP

In case you decide to proceed with your orders, always check your Walmart app for your order status.
Six Things to Know to Avoid Canceling Walmart Pickup Order in 2023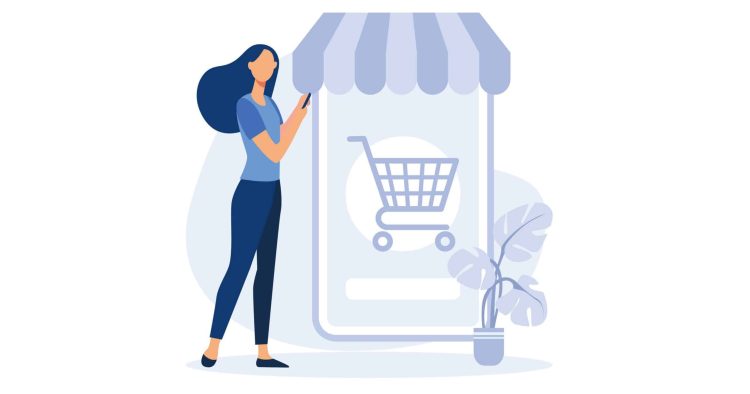 There are many things to know about Walmart grocery pickup if you consider using it. Here are some of the common things that are often asked by shoppers who are new to the concept.
1. Is there a minimum order amount required?
There is a minimum order for all online Walmart Grocery orders picked from your local store for free, even for a small $30 order. During the checkout process, you can choose which store you would like to collect from and the time slot to pickup the order.
The minimum order value might seem small, but can quickly be reached with just a small shop. There is no set maximum order value, however, Walmart does reserve the right to limit the number of products included in a shop.
For instance, if you order 10 of one product, but it is in short supply, they might limit the products sold to just two or three.
2. Can you pickup your Walmart order early?
Generally speaking, you cannot pickup your Walmart order early. During the checkout process, you are provided with a timeslot that you can choose for your order to be collected.
In the past, pickup times were often the next day, but if you order early in the morning, then the order is normally available later in the day.
If you are running early, you can sometimes find your order is ready at the pickup point. But this is not guaranteed, and you shouldn't rely on it. So be sure you're happy with the pickup time that you've selected during the checkout.
3. Can you pay with a credit card or debit card?
Walmart Grocery pickup orders can be paid for with a credit card or debit card. However, you are not allowed to use any Walmart Gift cards or eGift cards to pay for the order. In addition, you are not able to pay in cash when you are collecting your order.
Additional options are being added to payments now. You can use EBT with Walmart, but this is limited to only participating stores. EBT (Electronic Benefit Transfer) is an electronic system that will allow benefits to be issued via a payment card.
4. Can you make changes to your order?
Many people do their shopping a few days before the order is due to be collected. Then a day later realize that they've forgotten something and they need to make a change. With Walmart, that isn't a problem. Walmart Grocery has an option for you to make changes to your order.
Some of the changes that can be made include adding new products, removing products you no longer want, changing the quantity of the products or even changing the time or date of the pickup time.
There are specific criteria for this option. Normally, there is a final edit cut-off time.
5. What do they do if an item isn't in stock?
While they try their best, Walmart Groceries are not always fully stocked with the products on the day of picking. Popular products can sometimes go out of stock or be misplaced within the store, and a picker finds it challenging to get the product for your order.
There are two solutions to this. Most of the time the product will be substituted for another product. For example, if you ordered Chocolate Muffins, you might get Blueberry Muffins instead.
Usually, these substitutions are provided at the same price, though there are times when additional charges are incurred. If you are not happy with your substitution then you can reject it and get a refund.
If there is no option for a substitution, you might just be given a refund.
6. How long does it take to place orders?
Walmart online grocery is very quick and convenient. The shop has an easy-to-use interface that has a search function that allows you to find the products you want quickly and efficiently. To help you shop for the products you need, you can also look for rollbacks or shop by department.
In addition, there are options to improve your shopping experience for future orders. There is an option to select various items as a favorite. Then when it comes to shopping, you can choose from your list of favorites and then change the quantity in the cart.
Some people can order their weekly shop within 15-30 minutes.
And what is one of the best advantages of Walmart Pickup is that you can usually order up to three weeks in advance. So you can do lots of bulk orders to save time. And you can always edit orders until the day before the order is due to be collected.
Is It Good to Use Walmart Pickup in 2023?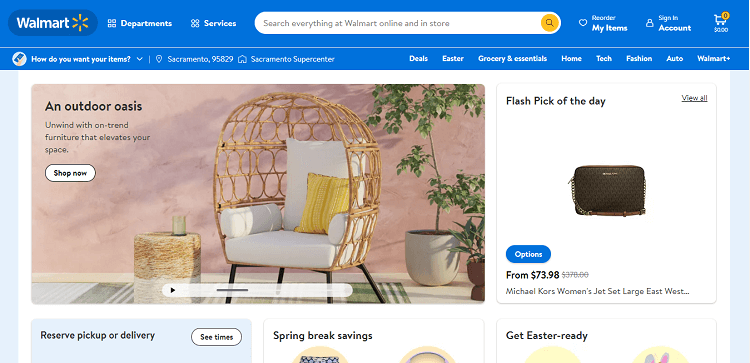 There are many reasons why you might want to use Walmart pickup and it is, in general, a good option for numerous people. Those who are short on time can use Walmart pickup to order at a shop and collect it. Walmart staff will have the goods ready for you at the allotted time.
It is also good for those who suffer from an illness or are under the weather. The last thing you want to do is go around a shop when you aren't feeling too well.
However, Walmart Pickup is not for everyone. Because you're not picking the items yourself from the shelf, you might not get the right expiry dates on the food you want, or certain products aren't the quality you want. One common problem is that you have bananas that are too over-ripe for your taste.
One final element that might be a problem for some people is when a product is not in stock. When this happens, you can either have the item missing, or you can have a substitution. Sometimes substitutions aren't the best for your needs.
FAQs
Where do you pickup online orders at Walmart?
There is usually a spot for the pickup of orders at your local Walmart store. This area is highlighted at the store with ease. Near the station, there is normally a staff member with orders nearby kept in a storage unit. However, sometimes, the pickup area is closer to the store.
Can someone else pickup my Walmart order?
Yes, it is possible to have someone else pickup any order you made with Walmart online. This is good if you're placing an order because you're not feeling well and need a family friend or family member to help you collect your order.
How long does Walmart hold pickup orders?
Walmart pickups are kept for your time slot at the pickup point. They can also be kept in the store for up to four days if you've run late or had a problem. However, there are some issues, perishable goods might run out of date while the order is stored for you.
What happens if you don't pickup your Walmart order?
If you don't pickup your Walmart order within four days, then you can collect it within four days. However, if you do not collect the order within this time, then your order will be canceled for you. You will then receive a refund, minus any fees.
How to cancel Walmart grocery pickup order?
It is easy to cancel your order. All you do is select the order from your Walmart account and then click on the cancel button. This takes just minutes. If you do this within 30 minutes of your order, then the payment hasn't been taken yet.
Cancel Walmart Pickup order according to Reddit:
I had an extremely negative experience with Walmart pickups. I found myself waiting for nearly 30 minutes as I anticipated the arrival of my grocery orders. The wait was so lengthy and frustrating that I ultimately made the decision to cancel my order and depart from the location.
You might be interested to check those related posts as well:
Conclusion
Above are the good and bad aspects of Walmart grocery pickup. It is a fantastic option for those who want to save time and save money while doing their weekly grocery shop. And if you don't like the process, there are options to cancel the order.