Baidu is a Chinese multinational technology company specializing in internet-related services/products and AI. However, most people don't know much about them and the services they offer.
We look at some stats and facts about the company, its usage, and more.
Key Baidu Stats and Facts 2023
Their headquarters are in Beijing's Haidian District.
They were incorporated in 2000 by Robin Li and Eric Xu.
They were incorporated in the Cayman Islands.
Baidu has 45,000 employees.
Baidu is the largest search engine in China based on the number of users, searches, and revenue.
Baidu wasn't originally going to be a search engine but was made one due to challenges to the original concept.
Baidu Market Share Statistics 2023
Baidu has a market share of 0.74% of all global searches.
To feature on Baidu, your brand must have at least one website written in Mandarin.
Baidu is currently the fifth most popular website in the world.
7.6 million websites use Baidu analytics.
Baidu USA is a subsidiary founded in 2014 and operates in California. It has four different groups.
Baidu User Statistics 2023
81.7% of their traffic comes from Chinese users.
8.1% of their traffic comes from the USA.
Daily active users on Baidu reached 189 million in 2019.
486,000 brands use Baidu for some form of online marketing.
In 2020, Baidu apps leaked data from six million US users.
17% of all digital ad spending in China was on Baidu.
Baidu Mobile App Stats 2023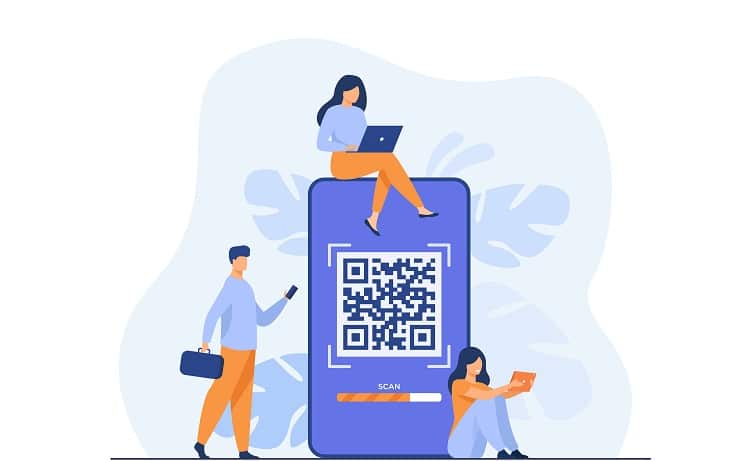 There are 4.2 billion voice searches every month on the Baidu Mobile App.
Baidu Mobile App has been downloaded to 1.1 billion devices.
There are 200 million people who use the Baidu Mobile App every day.
Baidu Search Statistics 2023
There are 218 million daily users on Baidu.
The peak of daily active users peaked at 220 million in 2020.
10.52% of the searches are related to technology.
5.68% of all searches are gaming related.
More than 280 million people have used the voice search on Baidu's Map at least once.
There are 5.3 billion visits per month.
The average searcher spends 5 minutes and 41 seconds on the search engine.
The average searcher looks through eight pages in a session.
Only 21.33% of searchers leave after the first page.
Baidu vs. Google Stats 2023
Google has a 2.6% share in the Chinese search engine market, compared to 72.7% of Baidu.
Baidu started earning ad revenue from brands before Google offered the service.
Baidu focuses on websites hosted on Chinese servers, compared to Google, which doesn't rank regions differently.
Baidu's rankings are solely focused on the website's homepage and not other pages of a website.
Google prioritizes organic results, whereas Baidu prioritizes paid adverts. This difference is because Chinese users believe that companies that can pay to advertise must be legitimate.
When in 2018, Google said they were thinking of returning to the Chinese market, Robin Lin warned them there would be stiff competition.
Baidu Revenue Statistics
Most of their revenue (98%) is generated from traffic and users inside China.
77% of their revenue is generated from mobile devices.
In 2021, the company's revenue was $19.54 billion.
In 2020, the company's revenue was $16.41 billion.
Baidu has nearly doubled its revenue since 2016.

Baidu Trends 2023
In 2020, 'The Pandemic' and 'Face Mask' were not surprisingly two of the top three keywords. The second most popular keyword on the search engine was 'Moderately prosperous.'
Baidu's version of Netflix, Baidu's iQIYI, has 100 million subscribers.
In 2017, there were only 50 million subscribers on iQIYI.
Additional Baidu Stats and Facts 2023
Driverless cars and bikes are other products that Baidu produces and sells.
In Chinese, the name is split into two characters. To pronounce the first character, you say 'bai.' To pronounce the second one, you can use 'do' or 'to.'
The first venture capitalist fund to invest in Baidu was Integrity Partners and Peninsula Capital, which invested $1.2 million.
A few months after their first investment was secured, Baidu secured another $10 million from Draper Fisher Jurvetson and IDG Technology Venture.
Baidu has developed a camera that can spot eye conditions in patients within seconds. It is commonly used in Chinese healthcare centers.
Baidu has also developed a chatbot system to allow doctors and patients to chat with each other in a more streamlined manner, improving patient care in China.
They were the first Chinese company to join the PAI (Partnership on AI) with other companies like Google, Amazon, etc. However, they left the partnership in 2020.
Baidu's face recognition system can process 200 faces a minute.
You might be interested to check those related posts as well:
FAQs
How many searches on Baidu per day?
Baidu has a very active community with 1.54 billion searches on the platform daily. Nearly 98% of these searches originate in China.
Google has 5.6 billion searches daily, nearly four times as high. But this is more than Bing, which has 900 million per day.
What percentage of Baidu ads are clicked?
The actual number of ads that are clicked on Baidu is not revealed in the data. However, Baidu does prioritize those who've paid for a higher position over those that are organic. Therefore, a searcher is more likely to click on an advert than click on an organic search.
And paid adverts are not distinguishable from organic searches on a search page either.
What percentage of paid advertising is Baidu?
Baidu has an 84% market share in China for all search engines. It earns 17% of the total corporate spending for digital advertising in China.
Far higher than the nearest competitors and drives 98% of the company's revenues.
Conclusion
Baidu is the biggest search engine in China and one of the biggest search engines in the world.
Those who wish to sell in China will need to become familiar with the platform as, without a presence on the site, they will find it challenging to gain access to the lucrative market.
Sources:
Wikipedia
Market US
Expanded Ramblings
Search Engine Journal
Web Tribunal
Similar Web
PR News Wire
Bright Edge
Market Machina