DocuSign is an excellent way for brands to improve their authorization processes through e-signature technology. But what are the main DocuSign stats you need to know before subscribing to the service?
Here are the facts and figures about their users, market share, competitors, and revenues.
General DocuSign Stats and Facts 2023
DocuSign was founded in 2003 in San Francisco, California.
The company was founded by Court Lorenzini, Tom Gonser, and Eric Ranft.
DocuSign is available in 43 different languages.
There are 3,700 employees at the company.
To help its startup, the company raised funds of $500 million.
The valuation of the company is $3 billion.
The company has developed more than 350 pre-made integrations for its technology to connect with popular apps.
92% of users believe that DocuSign improves the accuracy of scanning.
66% of users believe that DocuSign reduces the number of files that go missing.
Fast Company ranked DocuSign sixth on their list of the Most Innovative Enterprise Tech Companies in their 2022 list.
Seal Software was acquired by DocuSign in February 2020 for $188 million.
In June 2022, Daniel Springer announced that he would step aside as the CEO of DocuSign.
DocuSign operates from 21 different locations.
DocuSign can be connected with database software with ease, thanks to APIs.
The CEO of DocuSign is paid $82,000 a year, their CFO is paid $692,000 per year.
DocuSign Market Share Statistics 2023
By the end of 2026, the market value of the digital signature will be worth $14.1 billion globally.
In 2019, the United States was the largest market for e-signature market, worth approximately $440 million.
DocuSign has an estimated market share of 75%, according to Deloitte.
According to Slintel, the market share of DocuSign is 46%.
DocuSign User Statistics 2023
At the end of 2021, DocuSign had over one billion users.
Users of DocuSign are in 180 countries.
1.05 million businesses use DocuSign regularly.
1,000 credit unions use DocuSign.
13 of the top 15 Fortune 500 technology brands use DocuSign.
Only one of the top 15 Fortune 500 healthcare brands doesn't use DocuSign regularly.
Every single one of the top 15 Fortune 500 financial companies uses DocuSign.
DocuSign is used by more than 3,000 government agencies.
98% of DocuSign users report that they have positive experiences.
11.94% of DocuSign clients work in the finance niche.
11.12% of DocuSign clients operate within the IT and technology niche.
8.85% of DocuSign clients operate within the healthcare industry.
Google, Netflix, Reddit, and LinkedIn are just some of the most visited websites that use DocuSign.
The United States has the most DocuSign users, with 17,774 brands using the software.
The United Kingdom has the second-highest number of users with 1,634.
90% of employees at Fortune 500 companies have used DocuSign at least once.
More than 50,000 new users join the company every single day.

DocuSign Usage Statistics 2023
The average number of documents signed per day is 1.5 million.
There are more than 775,000 documents containing 3.6 million pages that are digitally signed every single day.
51% of documents processed through DocuSign are done so within one hour.
82% of agreements are completed within 24 hours.
The average amount saved per document signed is $36.
DocuSign vs. Adobe Sign Stats
Adobe Sign has a market share of 11.57%.
Adobe Sign is the second-largest e-signature app supplier in the industry.
Adobe Sign operates in 68 different countries, compared to the 180 countries that DocuSign operates in.
DocuSign vs. PandaDoc Statistics
PandaDoc has a market share of just 1.42%.
PandaDoc operates in just 35 countries.
There are just 750 employees at PandaDoc.
DocuSign vs. HelloSign Statistics
HelloSign has a market share of just 4.82%.
HelloSign operates in only half the countries that DocuSign operates in.
The revenue at HelloSign is just $7.2 million and has a market value of $70 million.
DocuSign Revenue Statistics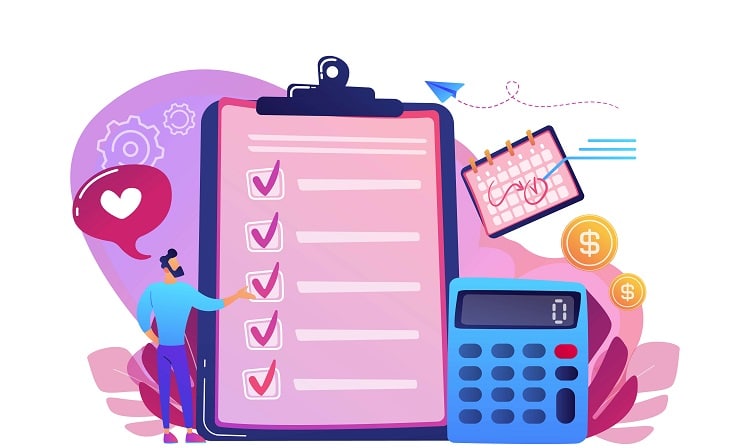 The financial year revenue for DocuSign in 2022 was $2.107 billion, this is a 45% increase from the previous year.
The revenues for the company for the financial year ending in 2021 were $1.453 billion.
In the financial year ending in 2016, the revenue for DocuSign was $250 million.
DocuSign regularly makes a loss. In the financial year ending 2022, the loss made by the company was $69 million.
DocuSign's losses in the financial year 2019 when had losses of $426 million.
DocuSign Stock Price Statistics
The year-high stock price for DocuSign in 2022 was $314.
The year-low stock price for DocuSign in 2022 was $55.86
You might be interested to check those related posts as well:
FAQs
How many companies are using DocuSign in 2023?
DocuSign is the most used e-signature tool in the world. There are more than 1,00,000 customers with hundreds of millions of users who use the tool regularly. With users in more than 180 countries, the speed of processing documents is much improved.
What percentage of legal firms use DocuSign?
Legal documents need to be signed regularly, but getting clients to the office can be very challenging. That is why numerous legal firms use DocuSign. According to the latest information, more than 9,000 law firms use DocuSign. About half of the world's 100 largest law firms use DocuSign.
How many customers does DocuSign have in 2023?
There are more than 1,000,000 customers who use DocuSign. This includes lots of financial, healthcare, government agents, and more. There are lots of big-name companies that use the brand, including Netflix and Google. These customers get hundreds of millions of people to sign documents.
It is estimated that 90% of those who work at a Fortune 500 company have signed a document through DocuSign.
Conclusion
DocuSign has become an established part of how businesses operate. It was a necessary element of work during the pandemic, but the ability to get these documents e-signed allowed for more conversions, cheaper costs, and improved processing times.
Sources:
Expanded Ramblings
DocuSign
Finances Online
Similar Tech
App Config
Yahoo Finances
Glemnet
The Silicon Review
Deloitte
Slintel