Infor is a multinational enterprise software company built on the back of two decades of acquisitions and software development.
The company specializes in the provision of ERP (Enterprise Resource Planning) applications and services via cloud computing in order to fully transform its client's digital presence and ensure continuity during market disruptions.
General Infor Stats and Facts 2023
Infor was founded in 2002 as Agilsys in Malvern, PA, via a series of acquisitions of other companies providing similar enterprise software services.
Infor Global Solutions is today based out of New York, NY, USA.
Agilsys acquired the German company Infor Business Solutions in February 2004, changing its name to Infor Global Solutions later that same year.
Following a change of management in 2010, Infor embarked on a cloud computing strategy to bring its portfolio of older software into the modern era and, in doing so, compete with the highest tier of ERP vendors.
The management change of 2010 involved the onboarding of former Oracle executives.
Infor develops its own ERP software whilst also selling services from an extensive back catalog of software acquired through business acquisitions.
Infor User Statistics 2023
Infor began life with just 1,300 customers and expanded largely through the continued acquisition of competitor companies (and thus their customers).
By the summer of 2006, just 4 years after its founding, Infor's customer numbers had increased to 17,500.
As of July 2016, Infor has over 68 million cloud users in over 170 countries through over 14,000 cloud customers.
'Hook and Loop' is Infor's internal software 'research and development lab.' The focus of Hook and Loop is on UX (User Experience), tailoring the software it develops to individual customers.
Infor is used by businesses in a wide range of industries, including IT, aerospace and defense, healthcare, manufacturing and distribution, retail and fashion, finance and banking, food and beverage, hotels and resorts, energy, casinos, and gambling.
Infor Usage Stats 2023
Over 65,000 organizations worldwide use Infor to transform their businesses and overcome market disruptions digitally.
Infor's customers are based in over 175 countries and territories worldwide.
Only 1% of today's businesses have no cloud infrastructure whatsoever, proving the incredible importance of ERP.
Since 2014, Infor has used Amazon Web Services (AWS) as its public cloud platform for SaaS products.
Infor is tied for 3rd place ranking in the top ERP vendors with Microsoft.
Microsoft and Infor own roughly half the share of the ERP market that market leaders SAP and Oracle do.

Infor Employee Statistics 2023
Infor currently employs over 17,000 employees.
Info has over 1,600 support experts.
Infor has over 2,000 partners working from over 110 offices located in over 45 countries worldwide.
Infor's revenue-per-employee, as of 2021, was $195,898
The average salary of an Infor employee is $96,291 per year
Infor employees typically work at the company for an average of 5.8 years
Around 40% of Infor employees are female, whilst around 60% are male
The average Infor employee is White (57%), whilst Asian and Latinx employees make up 26% of the company's employee roster (13% each).
Infor Revenue Statistics 2023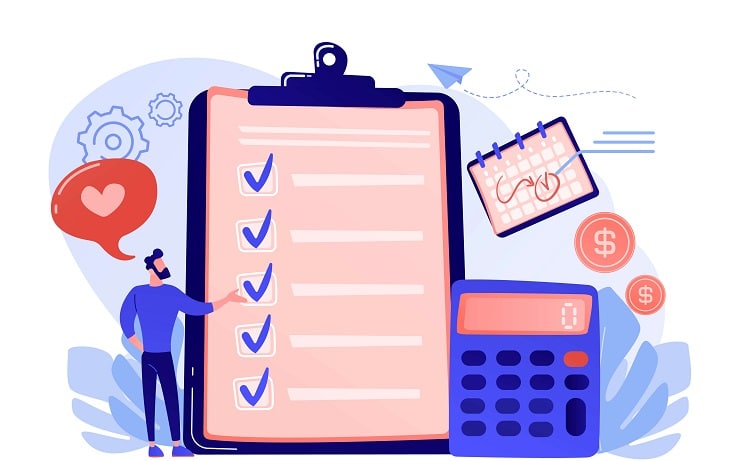 In 2017, Koch Equity invested over $2.2 billion in Infor; in 2019, they invested another $1.5 billion, and in 2020 Infor became a wholly-owned subsidiary (standalone) of Koch Industries.
It is projected that by 2026, the world's ERP software market will reach $78.4 billion, indicating an extremely positive trend for Infor as a company.
Infor's annual revenue peaked in 2021 at $3.2 billion.
Additional Infor Facts
Some of Infor's/Agilsys' largest acquisitions include the acquisition of Lawson Software in 2011 for $2 billion, GEAC ERP for $1 billion in 2006, and GT Nexus in 2015 for $675 million.
In 2018, Infor added AI and machine learning applications to their roster of Enterprise Resource Planning (ERP) services and apps.
You might be interested to check those related posts as well:
FAQs
What is Infor famous for?
Infor is best known for its enterprise resource planning (ERP) software. The company provides a variety of solutions for enterprise businesses, including cloud-based applications, analytics, and artificial intelligence.
Infor also offers software solutions in areas such as customer relationship management (CRM), supply chain management, manufacturing, and human capital management.
Conclusion
Infor is the 3rd or 4th largest ERP service provider in the world.
As of 2021, the company announced a record revenue of $3.2 billion, the culmination of two decades of acquisitions.
On average, employees at Infor stay for around 6 years, earning almost $100K on average salary.
Sources
Here is a list of all of the sources used in compiling this list of the most impressive Infor stats, facts, and figures:
Wikipedia
Connect
Infor
Tech Target
Tipalti
Zippia