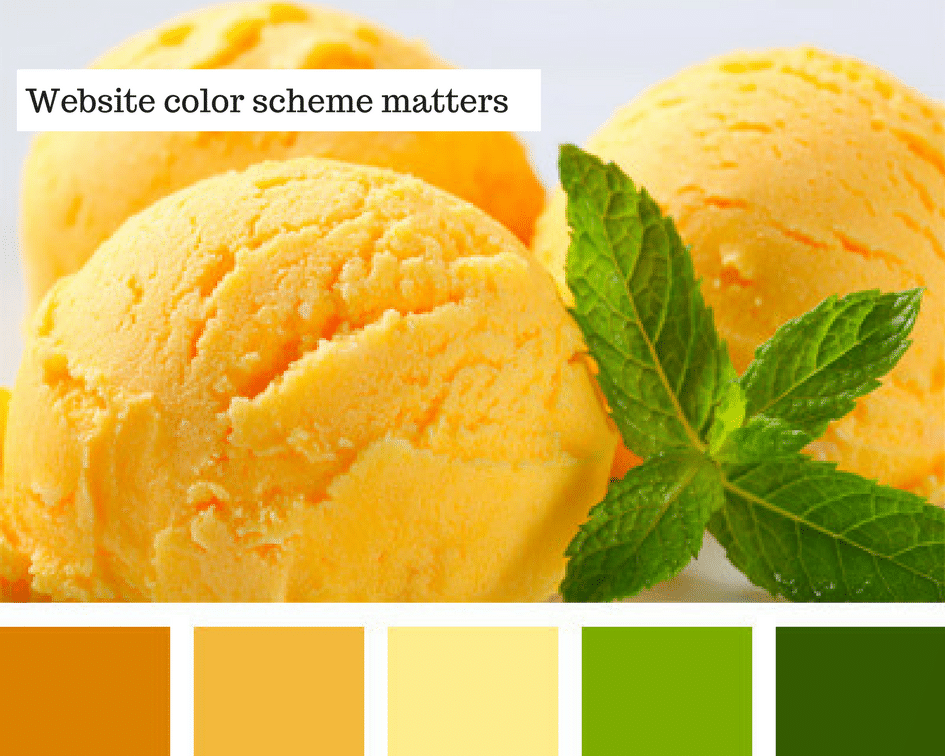 As a digital marketer, you know that every single element of your site and blog creates an emotion in the reader. It can either make them take an action, click a button, subscribe to your newsletter or get to a sales page and see what you're offering. Or it can also distract them, bore them, or else that will likely lead to leaving your site and never coming back.
Your website color scheme is one such element. What makes it special is that it's one of the essential parts of your online platform and brand, but also one of the most underestimated ones.
That's why we created this guide. You'll now learn more about the psychology of color, the role colors play in your marketing blog and how to choose the right color scheme and use it to stand out in the crowded niche that digital marketing is.
Why Colors Matter in Digital Marketing?
Colors impact customer engagement. They create a feeling in the website visitor that can last longer than the way other elements influence people.
With the right combination of colors, you can grab attention and keep it, encourage users to go through your sales funnel more easily, create brand awareness and returning visitors, and turn them into buyers. But the numbers speak for themselves. As shown in the infographic below by QuickSprout, color is even referred to as the main reason for purchasing a product by 85% of online shoppers. To what extent it increases brand recognition and how important it is for people to find their favorite colors on your website is also surprising.
Great written content and a professional-looking marketing blog aren't enough anymore. They are just a few of the necessary elements for creating a successful brand and building a name for yourself.
Did you know that visuals get 94% more views than text?
That's what you need to be focusing on more than ever, and colors are the first thing you should emphasize on.
Let's talk a bit about the psychology behind this and how colors affect decisions in the digital world before we move onto the tips for finding the ideal color scheme for your website.
The Psychology of Color
Everything we do is related to psychology. Mainly because people always have an underlying reason for taking an action, making a decision, or just for every thought that pops up in their minds throughout the day.
Marketers need to understand what exactly goes on in the head of a website visitor and what elements affect them the most, in order to make the necessary changes and offer them a unique experience.
So let's see the 'why' behind colors on your marketing blog. While it's often mostly white space (more on that later), the tiny elements here and there that are colorful play a big role.
For instance, red creates a sense of urgency and that's why you can often see it on buttons, limited offers, discounts, etc.
Green, on the other hand, which is also used for call-to-action buttons, evokes trust and is connected to balance and harmony.
In fact, there's an interesting experiment I wanna share with you that's about these 2 colors and how making a button red after it's been green, increased engagement with 21%.
The test was run by Hubspot, one of the giants when it comes to inbound marketing and sales. And it shows something important: you need to do A/B testing to find out what works best for the most crucial elements on your website.
Sometimes, the psychology of color can say one thing, but the preferences of your target audience will always win.
What about yellow, then? It's the most noticeable color by the human eye and radiates joy and positivity.
Orange is for the confident and cheerful people. In marketing, it can be seen with brands who are exciting, energetic or related to freedom and spontaneity of some kind.
Blue is a natural color (like green) and can make us calm and peaceful. At the same time, it can evoke feelings of security, classiness, and honesty. That's why it's the preferred color in the corporate world, and by financial institutions in particular.
Don't be afraid to give your brand a makeover if you need to. If you've never taken the colors on your website and in your brand elements into consideration – like many other digital marketers who are just starting out – it's okay to change direction now and do it right this time.
Choosing Your Website Color Schemes
We'll now go through the basics of what color schemes consist of so you can take some decisions and then find the ideal website color scheme for your marketing platform.
Primary color
It all begins with one main color for your brand. It will appear in your logo and a few other elements on your homepage and everywhere else.
Keep in mind the points made for each color that we mentioned above. And here are some more ideas on what other brands are doing, that can help you make a firm decision. The image below by The Logo Company presents the main feelings that go together with each of the main colors, and examples of brands that are using it effectively.
Choose a color for your brand now and make sure you stay consistent with it on all platforms. Otherwise, you risk confusing your followers and readers.
Accent colors.
Then it's time for a secondary color to complement your main one.
Experts suggest that 3 is the ideal number and what many brands have chosen for their websites. If you're willing to experiment with that, it's key how you'll go about combining these.
That's when the color wheel comes in handy.
Heavily influenced by Sir Isaac Newton, it's a representation of the relationship between colors. It's also the most effective and simplest way to decide what your primary, secondary and tertiary colors are going to be.
Here it is as presented by Adobe Spark:
They have a free tool you might want to check out – The Adobe Color CC. It lets you test color schemes with the color wheel, or check already existing combinations of colors that you might use directly.
Applying the color scheme to website design.
Last but not least, once you have your colors and have combined them in the most efficient way to achieve your marketing goals, it's time to place them on your website. But where?
Here are some ideas:
Logo;
Background;
Header;
Footer;
CTAs;
Buttons;
Blog post titles;
Product Images;
Illustrations;
Menu;
Links;
Teaser text;
Social media buttons;
Contact forms;
And more.
Be careful not to overdo it. Many marketers fall into the trap of adding more color than necessary, which takes the attention away from the actual content and ends up being a distraction on the page.
How The Experts Are Doing It
There's nothing more inspiring than learning from the best in the niche. Here are some examples of marketing gurus, their websites and the color schemes they've chosen. Starting with Neil Patel's personal blog, where the accent color is orange. The grey background gives a minimalist look (which helps the reader focus on the content presented on each page) and the black text makes the reading experience seamless.
Content Marketing Institute are also fans of orange:
They've chosen a warm color scheme that combines well with the rest of the content on the page.
Here's another example with more color on the homepage: Kissmetrics.
You can see elements in blue, green, and something in-between such as purple. In color psychology, they say that purple combines the stability of blue and the energy of red.
This is also a great way to get ideas on where on your website to include your chosen color palette.
Consistency is another key element of your brand identity. It's something you should consider when coloring your website too. Here's how Spencer Haws from NichePursuits sticks to blue.
It gives a nice overall feeling to the visitor. He's made sure that his primary color appears not just on buttons, background or as part of the logo, but is also the main nuance of images.
Another great example of a marketer with a great blog and design, which I personally like, is that of Sujan Patel.
Let's see how another color looks like on a personal blog, like purple, for example. Here's what Lilach Bullock, an online business expert and speaker, has included in her website color scheme:
According to the psychology of colors, purple relates to power, wealth, dignity, and ambition. It's also more feminine than other colors so it's a good choice for the personal brand of a female entrepreneur. Together with the usage of white space, she's also added blue-green as the accent color.
How will you enhance your marketing blog using color?
There are a few common mistakes you should be watching out for when creating a website color scheme.
First, some colors might be too bold for your exact niche, or the message you're trying to convey to your website visitors. So be careful when using more powerful colors, and especially when combining them. You might end up creating an aggressive palette that annoys or somehow makes the reader anxious. That's too much pressure and ruins the reading experience.
Brand consistency is key here. Once you change your color scheme or add a new color to your existing one, go back to old pages and see where it can be added. Do that with your profiles on social media too to remain consistent and easily recognizable.
Stay away from darker backgrounds. Not because it can't be effective, plenty of websites have a black one. But if you aren't working with a professional or aren't sure whether it will work for your audience, it's much better to use light color shades. They won't lead to making big mistakes with design, will keep the minimalist look that everyone will like, and will let the rest of the content stand out.
Next, there are colors you should be avoiding due to their effect on the human eye. Neon colors, for instance, can be irritating. Vibrating ones, or too much brightness due to the color combination, might create a blurring effect that's quite unpleasant for the visitor. So stay away from that too.
Last but not least, don't just go to your competitor's website and do the same. It won't work for you. Each audience has different preferences, and your unique value proposition can't be shared with the world this way. You can learn from the best as shown above, but always change things a bit and add a personal touch.
Over to you now.
What are your primary and secondary colors and how are you going to combine them? Where on your marketing blog will you include them first and why?