For those who don't know, BlueHost is one of the world's largest website hosting providers. Millions of people around the world use it to power their websites.
Keep reading if you want to know more about this popular hosting provider.
LEARN HOW TO MAKE $10K PER MONTH
Get My Book For FREE (Worth $15 on AMAZON)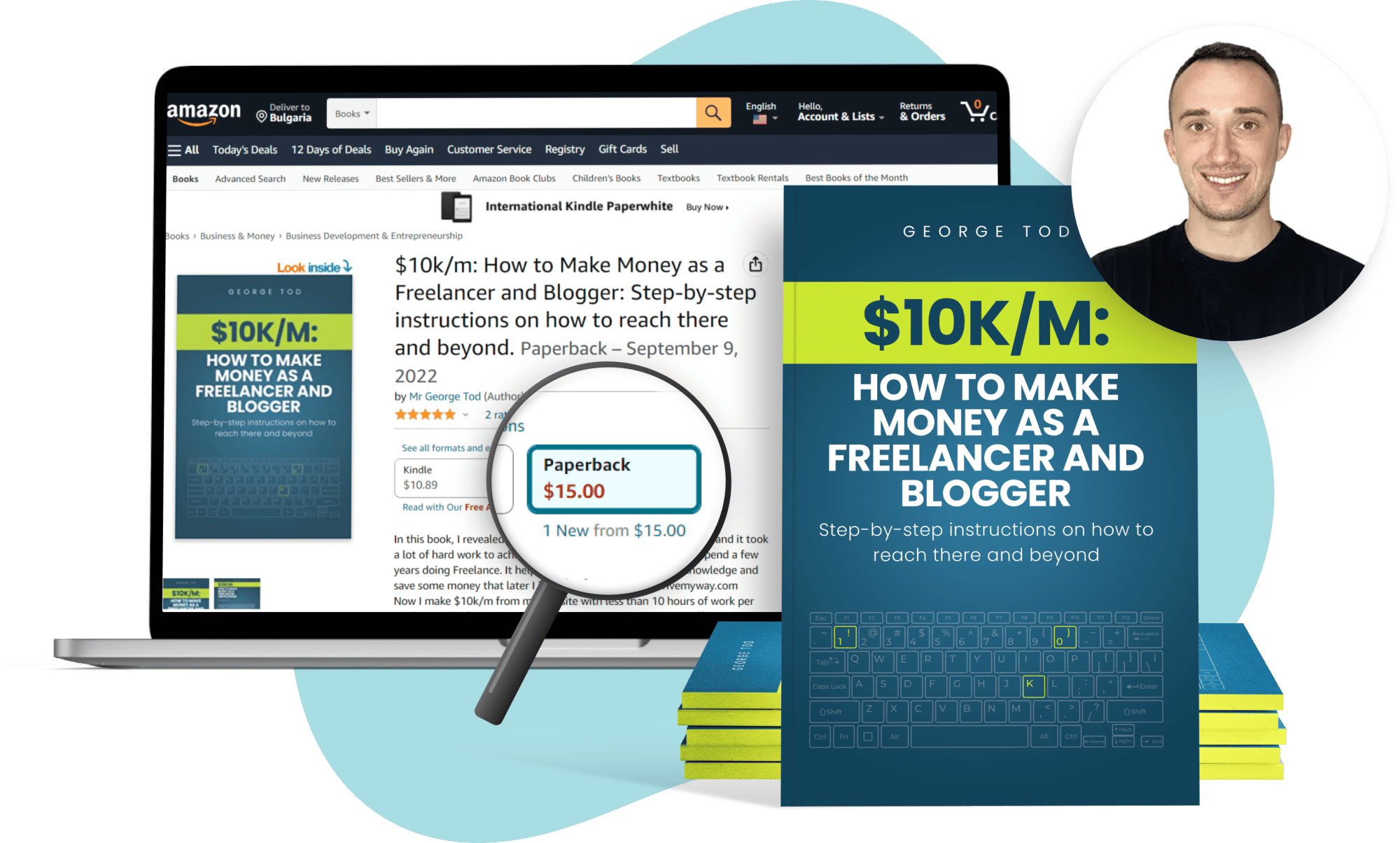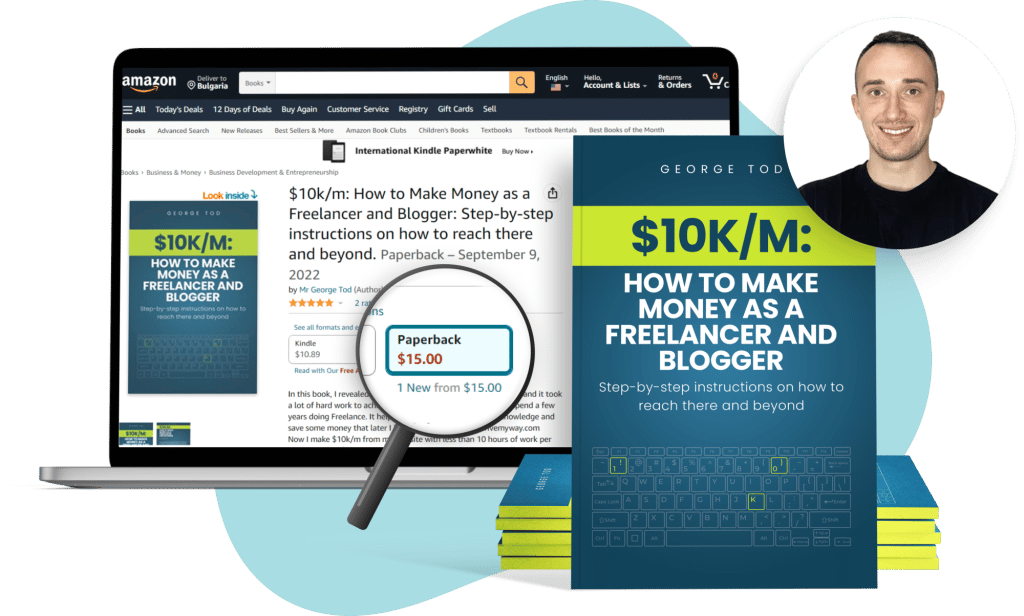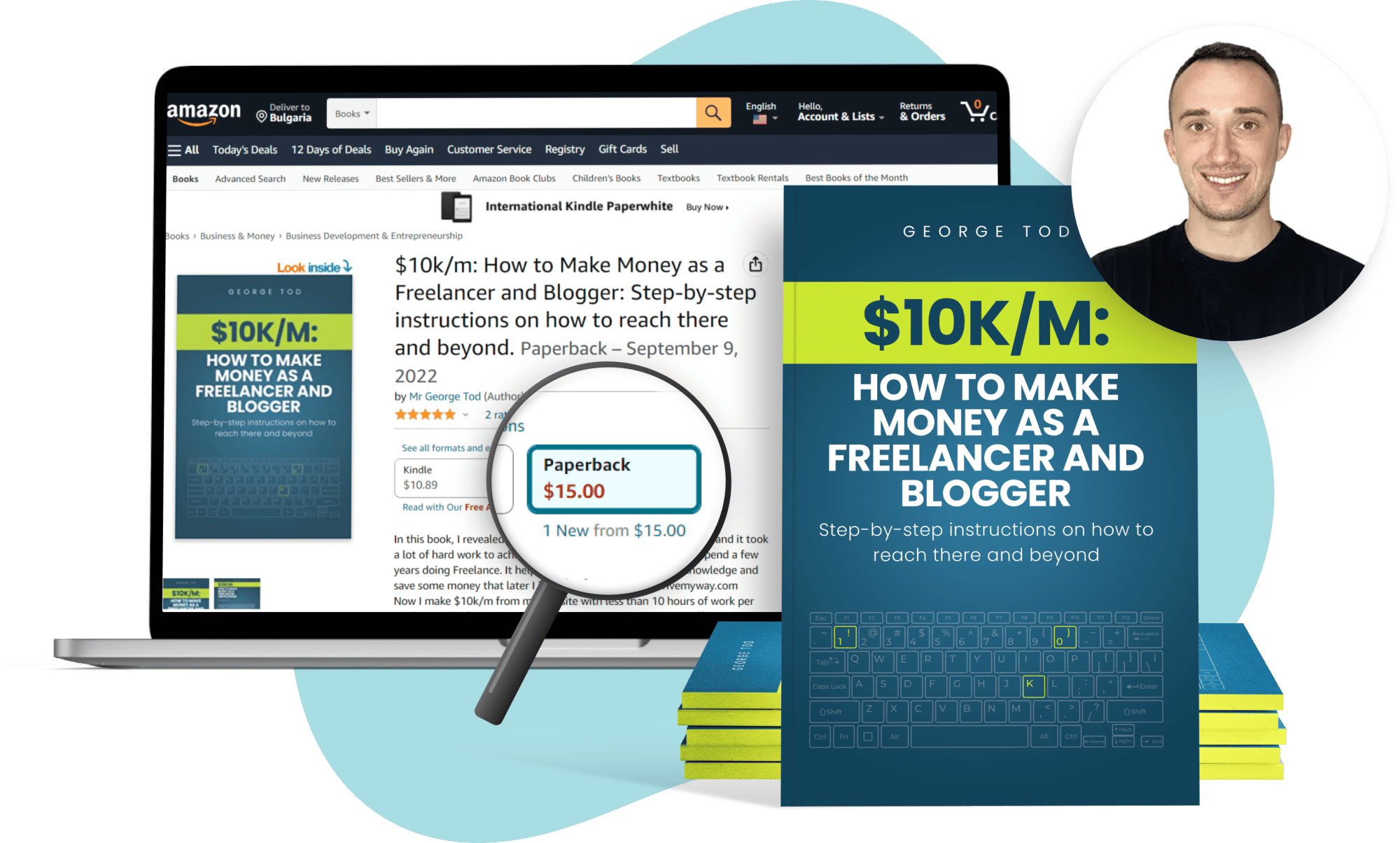 General BlueHost Stats and Facts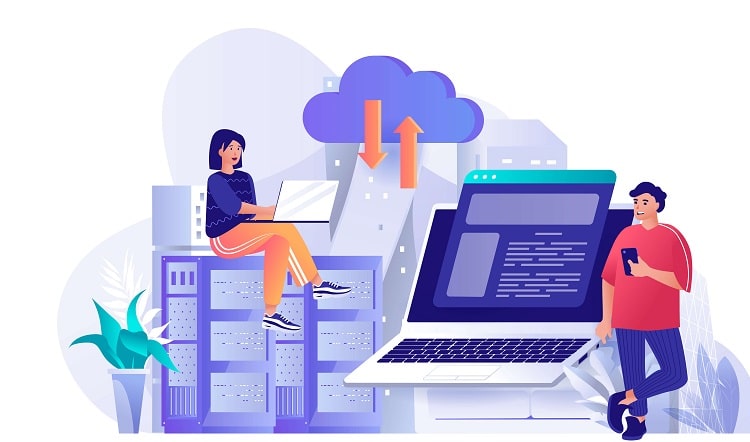 More than 500,000 domains are registered with BlueHost
In August 2021, the company launched a website builder to help make website creation much easier
The headquarters of BlueHost is in Orem, Utah
BlueHost's CEO is Mike Olson
BlueHost Market Share Statistics
1.2% of the top 10 million websites by traffic use BlueHost
0.2% of the top 100,000 websites by traffic use BlueHost
More than 30% of all internet websites are powered by BlueHost
BlueHost Industry Statistics
BlueHost operates in the software, internet, and computer services industry
BlueHost has three options: Managed WordPress, Online Stores, and Shared Hosting
BlueHost first offered dedicated server hosting and VPS in 2013
30% of BlueHost reviews on Trustpilot say it's an excellent web hosting provider
On Trustpilot, BlueHost has an average TrustScore or 3.0
BlueHost's main competitors are iPage, SiteGround, Just Host, and Hostinger
BlueHost User and Demographics Stats
90.2% of websites hosted with BlueHost are in English
The majority of BlueHost's marketing is aimed at the North American market
Smaller websites are more likely to have BlueHost as their hosting provider because they require fewer server resources
72.4% of BlueHost users use it as their email-sending server
BlueHost Usage Statistics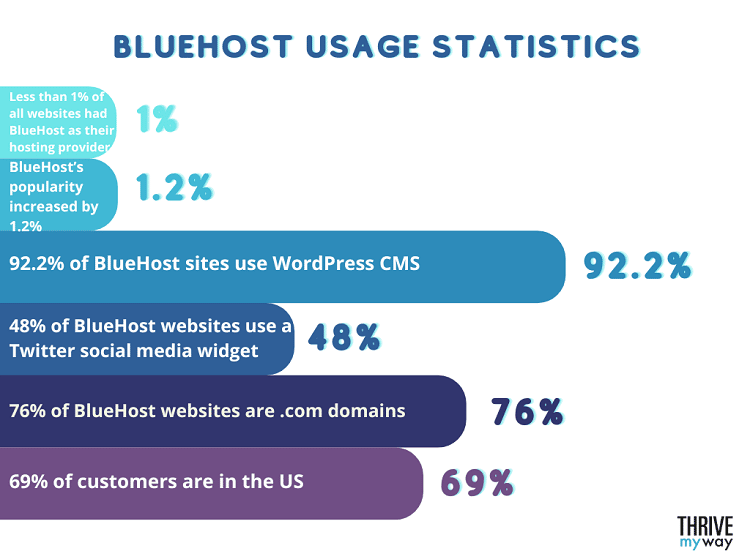 Less than 1% of all websites had BlueHost as their hosting provider in 2018
BlueHost's popularity increased by 1.2% over the following couple of years
92.2% of BlueHost sites use WordPress CMS
48% of BlueHost websites use a Twitter social media widget
76% of BlueHost websites are .com domains
69% of customers are in the US
Benefits of BlueHost Statistics
Purchase shared web hosting, and you get a free domain
BlueHost offers support 24/7
BlueHost uses open-source technology
BlueHost has total control over its software and hardware because of the customized Linux kernel
BlueHost's speed is 731ms, one of the quickest for an A-rated hosting provider
In 2021, BlueHost was PC Magazine's Editors Choice for its web hosting service
In terms of BlueHost uptime statistics, it guarantees an uptime of 99.98%
For each BlueHost referral, you can earn $65
BlueHost has a 30-day money-back guarantee
BlueHost vs HostGator Stats
When it comes to average uptime, BlueHost delivers 99.98%, while HostGator delivers 99.97%
HostGator ranks fifth in the list of the ten most popular web hosting companies and has a 5.12% market share
BlueHost ranks sixth and has a market share of 3.49%
Reseller BlueHost Statistics
Reseller Hosting is powered by Reseller Club and is used by more than 200,000 resellers worldwide
BlueHost Revenue and Growth Statistics
From its formation in 2003, BlueHost has grown to become one of the largest providers of reliable and affordable web hosting
The estimated revenue for BlueHost is currently $44.2 million per year
The estimated revenue per employee is $159,500
Quick Facts About BlueHost
BlueHost first came about in 2003
BlueHost was established by Danny Ashworth and Matt Hearon
BlueHost is WordPress's Number One recommended web hosting provider
LEARN HOW TO MAKE $10K PER MONTH
Get My Book For FREE (Worth $15 on AMAZON)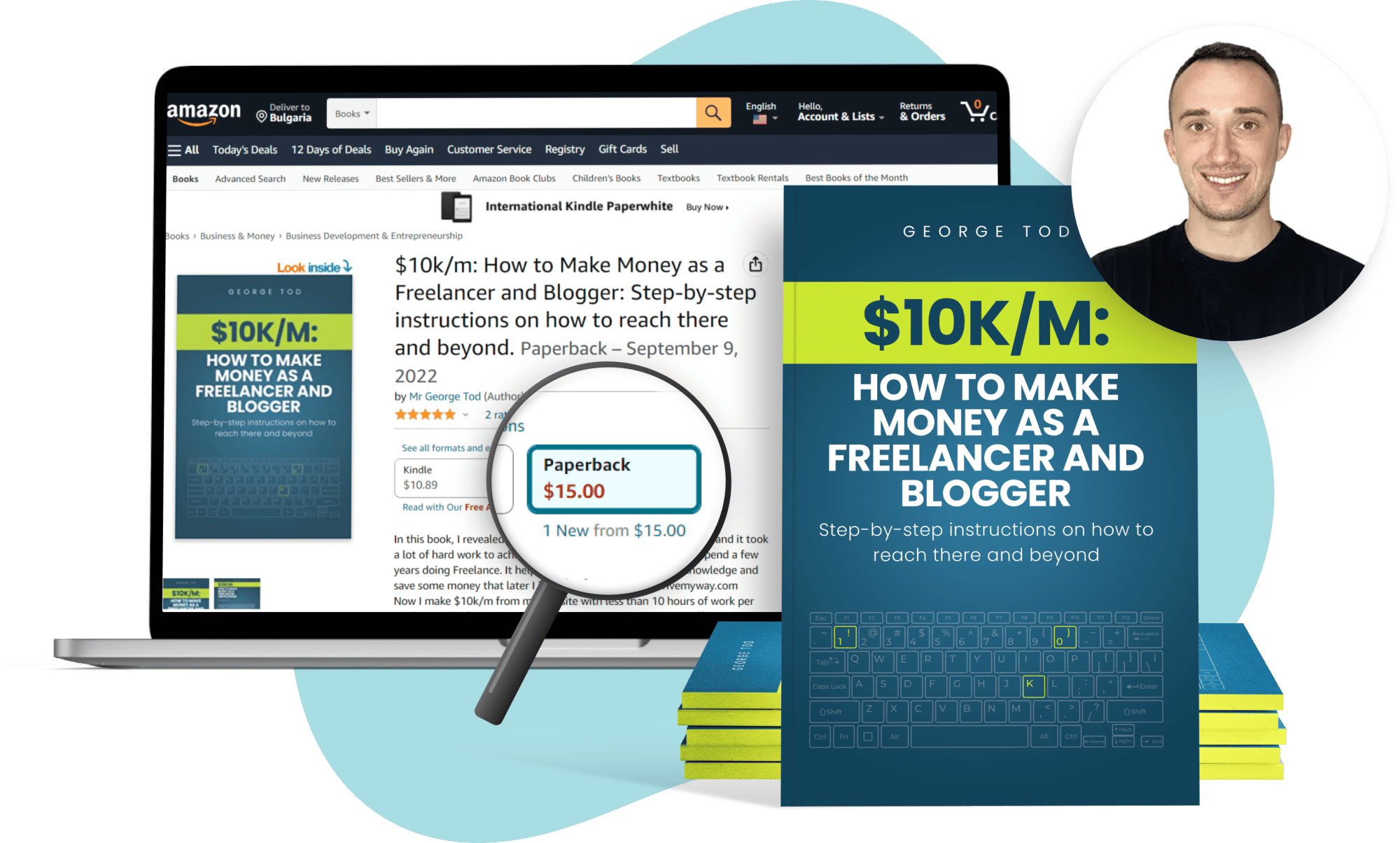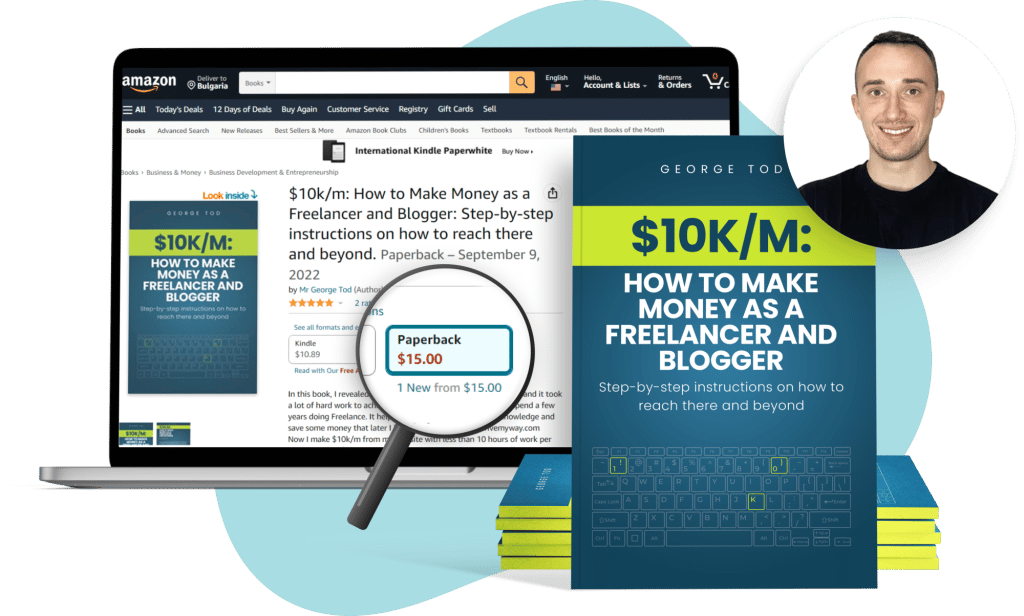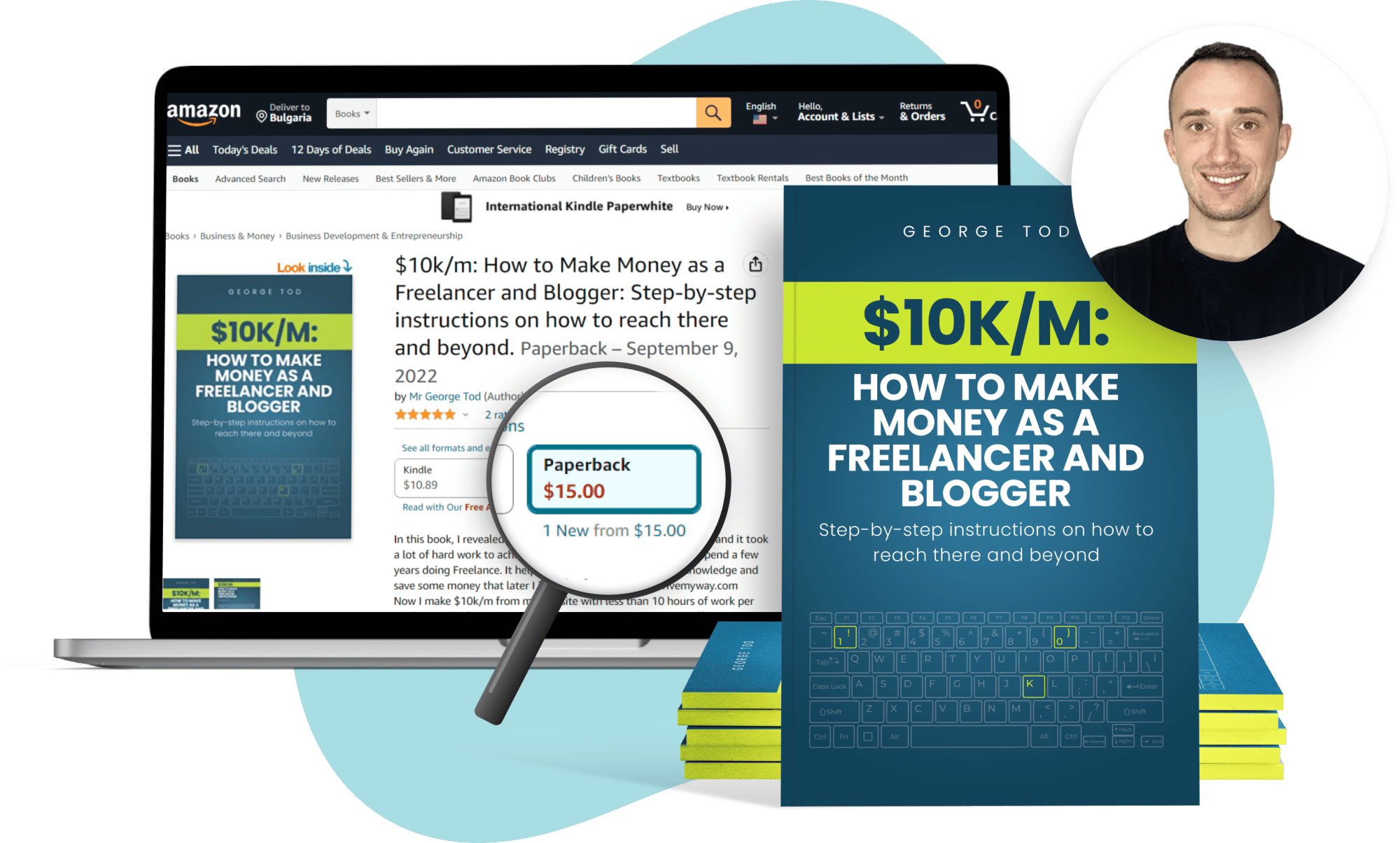 FAQs
What percentage of websites are BlueHost websites?
1.3% of all websites are hosted by the web hosting provider BlueHost.
The number of websites has increased by more than 70% in a couple of years.
How many customers does GoDaddy have?
GoDaddy has a worldwide community of more than 20 million customers, which is an increase of 7.1% year over year.
Conclusion
As you can tell from the stats and facts above, BlueHost is an outstanding all-around provider if you're looking for reliable web hosting for your website. Industry competition is pretty strong at the moment, but BlueHost manages to provide top services in terms of flexibility, reliability, protection, and speed.
Whether you're a new blogger or an e-Commerce store looking for new web hosting, you'll find BlueHost can cater to your needs.
The following sources were used to help compile these BlueHost stats and facts:
Berkaweb
My Codeless Website
Website Setup
Diggity Marketing
Grow Jo
Zoom Info