The right tagline or slogan can do wonders for your business. It can catch your customers' attention, incite curiosity, and even inspire them to take action.
It can also increase brand awareness by conveying what your brand is about in just one catchy phrase.
However, coming up with a unique business slogan and tagline for your business can be tricky. It's pretty common for business owners to get stuck when doing so!
If you're struggling to come up with the right business tagline, some inspiration from other successful businesses could help you generate ideas that can truly resonate with your target audience.
To help you find inspiration, in this article, we've compiled a list of over 180 business taglines and slogans.
So take a look at the famous taglines of the world's most recognized brands and get a few ideas of your own!
What is a Business Tagline?
A business tagline is a short phrase that sums up your business and provides a little bit of information about the products or services you provide.
It's typically used to distinguish your brand from others and explain what you do. It can be used in all kinds of marketing materials, from newspaper ads through email signatures to social media posts.
A good tagline sets you apart from competitors, tempts potential customers, and maybe even convinces them to buy your product or service.
But what makes a good tagline?
The best taglines often include the following:
They're simple
They're memorable
They create an emotional connection with the customer
They communicate company values or services
Tagline vs. Slogan
While people often confuse taglines and slogans, they are not the same thing. A tagline is a short phrase that communicates your brand's core message.
A tagline should be written to fit the brand and speak to customers' needs.
A good example of this is McDonald's tagline:
"I'm lovin' it."
It speaks to the emotional aspect of eating their food while also communicating their new brand message.
On the other hand, a slogan is a short phrase or series of words that advertises or promotes a product or company.
Generally, slogans are used in marketing and advertising campaigns to differentiate one product from another and to build brand awareness for products and companies.
For example, Wendy's "Where's the beef?" campaign was a slogan created in 1984 to call out other fast-food chains.

How Do You Write a Business Tagline?
Writing a business tagline is one of the core steps in naming your new venture. It's a short but powerful phrase that helps customers understand what you do, who you are, and what you stand for.
It's also one of the most challenging texts to write: no pressure, but it's got to be clear, concise, memorable, and engaging.
But don't worry!
Here are a few tips to help you write an excellent business tagline.
If you can't state your position in eight words, you don't have a position. – Seth Godin
Understand Your Business Goals
Before you sit down to write your catchy brand tagline, you need to have a solid understanding of your business and its goals so you can best represent them with your brand. Think about what makes your business unique and what it has to offer.
When you know what makes your business tick, writing a good tagline becomes easier since it allows you to form a concrete vision of the future of your business.
Understand Your Audience
To write an effective slogan or tagline, you need to understand who will see it. The style, tone, and message of your tagline will vary based on who your target audience is.
If you're targeting millennials, for example, then a casual and conversational tone will be more effective than if you were trying to reach baby boomers who prefer something more formal.
The more specific niche your audience is in, the better your chances are of hitting the mark with them.
Put Your Brainstorming Cap On
A good starting point to write your business tagline is brainstorming words that your ideal customer would use to describe your company's products or services.
With this in mind, it's helpful to ask some of these questions:
What makes your business different from the competition?
Why should customers choose your product or service over another?
How does your product or service make customers feel?
Be Short and Simple
A good business tagline isn't too complicated, but it needs to pack a punch. It has to grab attention immediately, so keep it short, simple, and easy to remember.
The best business taglines are simple and to the point, making them easy for customers to remember. They also say something unique about a brand.
Turn to Tagline Generators
Tagline generators offer a second set of ideas for coming up with taglines. These are especially helpful if you've been struggling to come up with yours.
You can find many effective taglines or slogan generators with a simple Google search.
Check Out Your Competitors
Thanks to the internet, there's a lot to be said for doing some research on your competitors. Looking at the business taglines for other successful businesses could help you. We're not suggesting you should copy someone else's or even consider writing a similar one. However, it could be all the inspiration you need to get your own creative juices flowing.
How Do You Patent a Tagline?
Taglines and slogans can be trademarked if they are truly original and creative and have a meaning that goes beyond the literal one.
What's more, to be trademarked, a tagline or slogan must be specific to your company or product in a way that immediately brings this product or service to mind.
Generic slogans or taglines are not eligible for trademark protection.
Also, every country has different criteria requirements for trademarking business taglines.
Make sure to find out what it looks like in the country where your business operates before making any assumptions.
Most Popular Slogans and Examples of Top Business Taglines 2023
Here is a list of the most memorable business taglines that helped shape the world's most renowned brands.
Just Do It – Nike
Think different – Apple
A Diamond is Forever – De Beers
When you care enough to send the very best – Hallmark
I'd walk a mile for a Camel – Camel
Quality never goes out of style – Levi's
Finger-Lickin' Good – KFC
With a name like Smucker's, it has to be good – Smucker's
Snap, Crackle, and Pop! – Rice Krispies
So easy, a caveman can do it – Geico
15 minutes can save you 15 percent or more on car insurance – Geico
Belong anywhere – Airbnb
The Relentless Pursuit of Perfection – Lexus
The Ultimate Driving Machine – BMW
The Quicker Picker Upper – Bounty
The Happiest Place On Earth – Disneyland
We Bring Good Things to Life – General Electric
The King of Beers – Budweiser
Fly the friendly skies – United Airlines
Because You're Worth It – L'oreal
Think Small – Volkswagon
We Are The Competition – Ferrari
Confidence in Motion – Subaru
Let's Go Places- Toyota
America Runs on Dunkin' – Dunkin' Donuts
I'm Lovin' It – McDonald's
Betcha can't eat just one! – Lay's
When it rains, it pours- Morton Salt
Taste the Rainbow – Skittles
Trix is for kids – Trix Cereal
The Breakfast of Champions – Wheaties
Melts in your mouth, not in your hand – M&M's
Eat Fresh – Subway
Red Bull gives you wings – Red Bull
Got Milk? – California Milk Processor Board
Have It Your Way – Burger King
Can you hear me now? – Verizon
The Few, The Proud, The Marines – the United States Marine Corps
What Happens Here, Stays Here – Las Vegas
When it absolutely, positively has to be there overnight – FedEx
All the News That's Fit to Print – The New York Times
Strong enough for a man, but made for a woman – Secret
The Citi Never Sleeps – Citibank
Everywhere you want to be – Visa
Maybe she's born with it. Maybe it's Maybelline. – Maybelline
Hello Boys – Wonderbra
There are some things money can't buy. For everything else, there's MasterCard. – MasterCard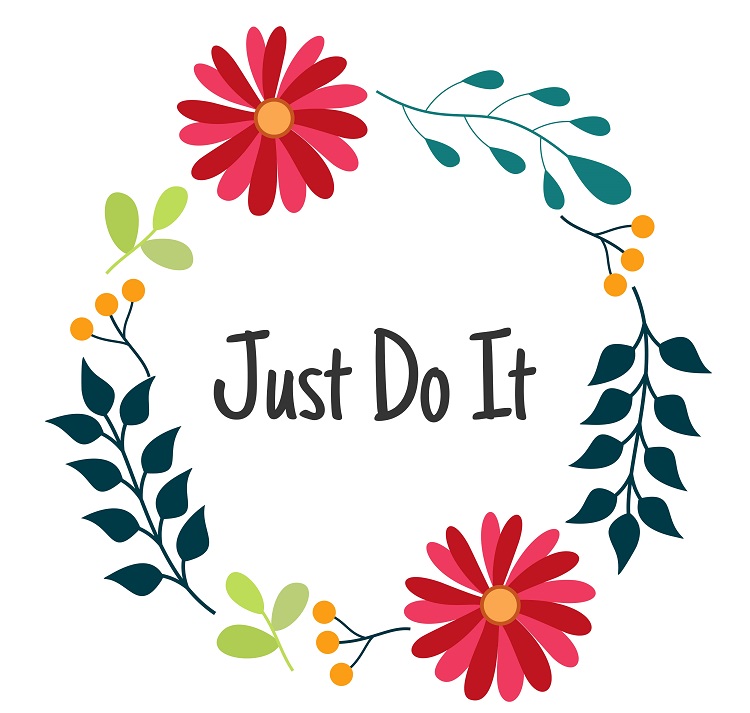 Examples of Top Business Slogans 2023
Here are some of the top business slogans that stood the test of time and remain as relevant today as they were when they were first introduced.
We're in the business… of helping yours. – Honkamp Krueger
An instinct for growth. – Grant Thornton
Big firm capability. Small firm mentality. – The Bonadio Group
Accessible. Approachable. Accountable. – Mac page
Big enough. Small enough. – Tanner
Smart decisions today. Lasting value tomorrow. – Crowe Horwath
Strength in numbers. – Clark Schaefer Hackett
It all adds up. – Marks Paneth & Shron
Turning vision into value. – Margolin, Winer & Evens
Your success is our business. – Mize, Houser & Co.
Behind exciting long-term growth is a boring CPA. – MGO Accounting
Own your tomorrow. – Charles Schwab
Trust. The feeling is mutual. – BankMutual
Money. Wise. – Continental Savings Bank
Fluent in finance. – Barclays
Large enough to serve you, small enough to know you. – Hampton Roads Educators Credit Union
Making money makes sense. – BMO
Fund your future. – Legacy Bank
More bank for your buck. – BOS Bank
Priceless. – Mastercard
Friends you can bank on. – Service 1st Credit Union
Balanced money, balanced life.
Examples of Catchy Slogans 2023
If you're looking for a catchy business slogan for your business, get inspired by these ideas.
"We don't charge an arm and a leg. We want tows." (towing company)
"We repair what your husband fixed." (plumbing company)
"7 days without pizza makes one weak." (pizza shop)
"The best way to get back on your feet – miss a car payment." (car dealership)
"No appointment necessary. We hear you coming." (mechanic shop)
Las Vegas – "Whatever happens here, stays here"
De Beers – "A Diamond Is Forever"
Maybelline – "Maybe she's born with it, maybe it's Maybelline"
Skittles – "Taste the rainbow"
California Milk Processor Board – "Got Milk?"
New York City – "I ❤️ NY"
Taglines Showing Brand Values 2023
A business tagline can reinforce the company name and reflect your brand values.
Here are some examples of taglines that represent the company's brand values.
Lawyers you'll swear by. Not at. – Harris Beach
Experience Listens. Be Heard. – Holme Roberts & Owen
Results Matter – Burr & Forman
Helping Good People Do Good Things® – The Law Firm for Non-Profits
Enduring Values – Barnes & Thornburg
A Business Approach to Legal Service – Bernstein
You've got ideas. We protect them. – Boyle Fredrickson
IP Smart. Business Savvy. Client Connected. – Connolly Bove Lodge & Hutz
The confidence to proceed. – Cozen O'Connor
Great Lawyers. Great Law Firm.- Dickinson Wright
Damn Fine Litigators. – Foster Townsend Graham
Let Our Experience be Your Guide – Fox Rothschild
Legal Knowledge. Human Wisdom. – Gardere
Uncommon Wisdom. Common Sense. – Leonard Street & Deinard
Masters of consistency and quality.
Building the future. Restoring the past.
Come home to quality.
We'll be a sensation for your next renovation.
We're the construction kings.
Listen better. Plan better. Build better.
Our reputation is as solid as concrete.
Better designs, brick by brick.
A design isn't finished until someone is using it.
Where science meets art.
Practice safe design.
Building on a long tradition.
We do the hustle so you don't have the hassle. – Heidi Harris
Real Dreams, Real People, Real Estate – Chris and Stephanie Somers
Where dreams come home. – Coldwell Banker
Find Your Nook. – Nooklyn
Move to What Moves You. – Halstead Property
Sell it like Serhant. – Ryan Serhant
A smart move. – Exit Realty
Examples of Powerful Slogans 2023
It can be hard to come up with a great slogan off the top of your head, so we've assembled a list of powerful business slogans to get you inspired.
Advancing Lives and the Delivery of Health Care
All the news that's fit to print
All you add is love
American by birth. Rebel by choice.
Are you a Cadbury's fruit and nut case?
At the heart of the image
Be stupid
Eat fresh
Every Story is Unique. Every Home is Different.
Expand your mind, change your world
Finding newer, cleaner ways to power the world
Finger licken' good
Fly the friendly sky
For the men in charge of change
Get N or get out
Get there
Good to the last drop
Moving forward
Never follow
Nothing is impossible
Outwit. Outplay. Outlast.
Pioneering safety around the world
Pleasing people the world over
Pleasure is the path to joy
Power, beauty, and soul
Prepare to want one
Pursuing perfection
Push-button publishing
Quality never goes out of style
Think big
Think different
Think outside the bun
Think Small
Tide's In – Dirt's Out
Time is the new currency
To be most valued by those who most value brands
Turn here
Twist the cap for refreshment
We find ways
Tagline Ideas for Small Businesses 2023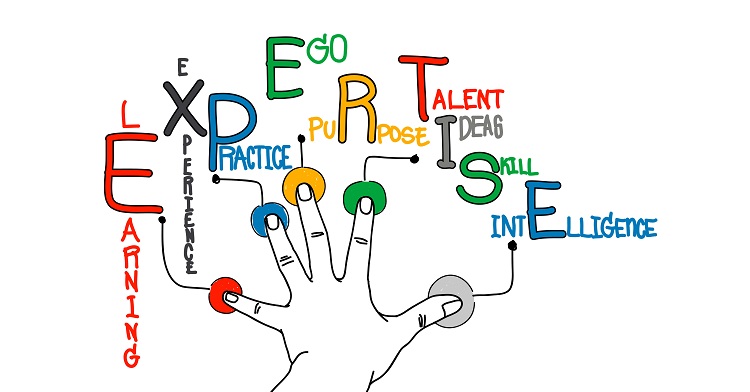 The following tagline ideas will inspire you to come up with a memorable and impactful tagline for your business.
Let's make the best of both worlds… taste, and fun!
You, me, and tea!
You dream… We make it come true.
Your plans, our goals!
We have something you can't refuse!
We are someone you can't say "No".
No fear! We are here!
No more cries! We have the best of the fries!
Grab us, before it's too late!
Aim high! Reach higher!
One solution! One plan! One investment!
A move that can change your life!
We sow… you reap!
Can you read it in the box? That's exactly what you taste in your mouth!
Wear a hood… become a dude!
Trust us… we do care!
Something you can't get over for years!
Once done, it is done forever…
We don't let you look back…
Feeling dirty? We will get you ready for a party!
Change your way… not your goals…
Wanna have fun! Come on… Get it done!
You drive… We fuel you up…
Party mood? We have the perfect choice of food!
Don't you miss the chance! Groove and jazz dance!
Golden offer! Use it properly!
No more cry… we are there to make it all dry!
Choose us and never look back…
List of Power Words to Use in Your Tagline 2023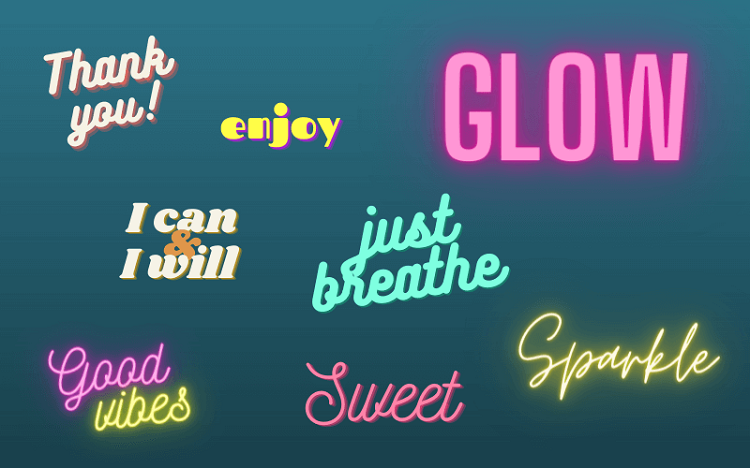 This list of power words for taglines and slogans will help you get started with the brainstorming process.
Improve
Trust
Immediately
Discover
Profit
Learn
Know
Understand
Powerful
Best
Win
Hot Special
More
Bonus
Now
Today
Results
Protect
Help
Easy
Amazing
Latest
Extraordinary
How to
Worst
Ultimate
Hot
First
Big
Anniversary
Premiere
Basic
Complete
Save
Plus!
Create
You might be interested to check those related posts as well:
FAQs
Can a business have 2 taglines?
The answer is no.
The company can only have one tagline. That's because a tagline is a representation of the brand.
However, it can have multiple slogans, especially when running different marketing campaigns.
Can a tagline be a quote?
Your tagline can be so memorable that people mistake it for a quote. But, you shouldn't use an already famous quote as your tagline.
Also, you shouldn't put your tagline in quotes, as it would undermine its meaning.
How many words should a tagline be?
A tagline is a super short phrase. It generally shouldn't exceed 7 or 8 words.
This is why it's important to use powerful words that precisely convey your message.
Do you put a period at the end of a tagline?
A period at the end of a tagline can look odd, but it can also add finality and decisiveness to the statement.
If you decide to put a period at the end of your tagline, make sure it's used every time.
Conclusion
The tagline or slogan of your business is probably one of the first things potential clients see.
It can also be the last thing they remember when your service or product eventually comes to an end.
We hope that this article inspires you to come up with a creative, witty, and memorable tagline or slogan for your business. Before you settle on a tagline, try brainstorming some ideas and choose the one that represents your business the most.
Good luck!