Rakuten, known as "Japan's Amazon," is the 3rd biggest eCommerce marketplace company in the entire world.
It can be hard to piece together exactly what Rakuten does, and that's precisely because they offer products and services across just about every sector and every industry you can think of.
Let's take a look.
General Rakuten Stats and Facts 2023
Rakuten Group Inc. is a Japanese corporation comprising several different companies
Hiroshi Mikitani founded the Rakuten Group, Inv. In 1997 in Tokyo, in the Setagaya ward
Products and services Rakuten provides include financial services which use financial technology; they also provide digital content and communications services like Viber (a messaging app), Kobo (the eBook distributor), and the 4th largest Japanese mobile carrier Rakuten Mobile
Additional services provided by Rakuten include food delivery, online cash-back, travel booking, marketing, and data analysis, online surveying, FinTech services like digital wallets and credit cards
Rakuten Group, Inc. comprises companies such as Rakuten Basketball, Rakuten TV, Rakuten Shopping, Rakuten Web, Rakuten Card Co. Ltd., Rakuten Travel, and more
Rakuten Market Share Statistics 2023
Rakuten has made significant investments (or bought wholesale) in various competitors in countries all around the world
Rakuten Group, Inc. is the 3rd largest eCommerce marketplace company in the entire world
Rakuten User and Demographics Statistics 2023
Rakuten operates in 30 countries and independent regions worldwide
Rakuten had about 90 million registered users worldwide as of June 2017
Rakuten serves over 1.4 billion members in more than 70 businesses

Rakuten Usage Statistics 2023
Rakuten Web Usage Stats
There are currently (as of 2022) about 4,015 websites that use Rakuten web hosting services, with another 3,652 sites which use Rakuten historically
Popular websites which use Rakuten Advertising include msn.com, cnet.com, nypost.com, usatoday.com, buzzfeed.com, gamespot.com and techradar.com
Rakuten Shopping Usage Stats
Around 48.8% of households in Japan in 2022 do the majority of their shopping online
Alongside Yahoo Japan and Amazon, Rakuten is Japan's leading online brand in its home country; its success has been spurred on by the ongoing COVID-19 pandemic of 2020-22
Back in 2014, Rakuten had already amassed over 40,000 online merchant sellers
Rakuten TV Stats
5 million people use Wuaki, or Rakuten TV, including 1 million users in the UK
Rakuten TV is available in 12 counties and has 400,000 registered users
Rakuten Employee Statistics 2023
The Group employs somewhere in the region of 28,000 employees
In 2019, Rakuten employed 17,214 people worldwide
Rakuten Advertising Statistics 2023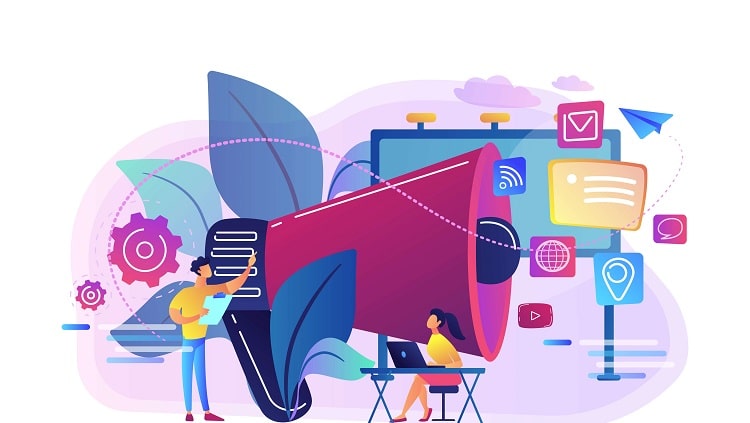 Rakuten Advertising is used by less than 0.1% of all websites
Rakuten Group Inc.'s survey branch – Rakuten Insight – carries out 10,000 different projects a year and is available in 60 countries
Rakuten Advertising invests in premium ad units (digital, print, and national TV)
Rakuten Advertising spent under $100 million on advertising in 2021
Rakuten App Stats 2023
As of May 2022, the Rakuten "Cash Back & Deals" app had been downloaded over 100,000 times in the USA alone
Rakuten Revenue Statistics 2023
Rakuten's IPO took place on the Japanese Stock Exchange on 19 April 2000, at which time Rakuten had 2,300 online stores in its marketplace, and 95 million page views per month
Forbes included Rakuten on its list of the world's 'Top 100 Digital Companies' in 2019
Forbes included Rakuten in its 'World's Most Innovative Companies' list in 2017
Rakuten Group's net revenue was 1.7 trillion JPY in 2022, which equates to $12.55 billion US dollars
Rakuten's revenue for the e-commerce portion of its businesses in 2022 was recorded at 712 billion JPY, or $5.26 billion USD
Rakuten's revenue has climbed steadily since 2009 (and probably before), from 298.2 billion yen in that year to 1.455 trillion yen in 2020
Rakuten stock prices have, over 2021-22, ranging from highs of $11.40 to lows of $4.33
2022 Rakuten profit margins are at a negative -13.75%, with operating margins at a loss of -21.38%
In the 2021-22 fiscal year, Rakuten reported a gross profit loss of 284 billion JPY, or $2.1 billion USD
Rakuten vs eBay Stats 2023
Rakuten, whilst similar to eBay, is not always quite as large or successful
Rakuten has a current (2022) profit margin of 11.58% versus eBay's 113.26%
Rakuten debt is currently much higher than eBay's
Rakuten's revenue in 2022 is $12.77 billion, compared to eBay's $10.26 billion
Recently (as of 2022), Rakuten's market performance has been "Very Weak" versus eBay's "Modest" market performance
Things You Didn't Know About Rakuten
Interestingly, Spanish soccer club Barcelona FC and basketball legends Golden State Warriors are both sponsored by Rakuten
Rakuten Group, Inc. is often referred to by westerners as "the Amazon of Japan" as a simplified way to relate the company's operations to the western mindset
The founder of Rakuten, Hiroshi Mikitani, is a former banker who was educated at Harvard and apparently envisioned Rakuten as an "online shopping mall" which offered empowerment to merchants rather than strictly controlling the appearance
In Japanese, the word "rakuten" means "optimism"
The UK's Environmental Investigation Agency (EIA) criticized Rakuten in 2014 as the world's biggest online retailer of whale meat and elephant ivory. As of July 2017, the sale of these items on Rakuten has been banned
You might be interested to check those related posts as well:
FAQs
How successful is Rakuten?
Rakuten is extremely successful.
It is the 3rd largest eCommerce marketplace in the entire world, alongside eBay and Amazon. Despite this, however, it has been reporting losses in its gross profits for a year or two.
How much can you earn on Rakuten?
The amount you can earn on Rakuten Shopping (the Group's eBay equivalent) depends entirely on the success of your independent business. Since retailers use Rakuten to advertise and sell their products, it is up to you as to how much you want to make.
What is the average salary for a software engineer at Rakuten?
Generally speaking, the salary for a Rakuten software engineer is around $90,000 (90K) US dollars per year, including mean benefit packages and so forth.
Since Rakuten is such a successful company, operating entirely online, it makes perfect sense that its software engineers should be well compensated.
Conclusion
Rakuten has been dominating not only the Japanese market but the world market as an eCommerce marketplace since its inception in 1997.
Today, the Rakuten Group, Inc. has branched into myriad sectors and found success in those, as well.
Sources
Below is a full list of the sources used in the writing of this article:
Wikipedia
Macro Axis
Statista
Trends
W3 Techs
Insight
Expanded Ramblings
Dollphine
Finance
Glassdoor
Advertisers