The perfect username does exist! And it can be found right here, in this list of the most hilarious username ideas on the internet, for use on any social media platform. These funny names for social media and gaming are better than any you'll find through a funny usernames generator.
Funny TikTok Usernames for 2023
We've got heaps and heaps of incredibly funny TikTok username ideas for you to peruse, from funny girl TikTok usernames to gender-neutral funny TikTok usernames. Who wouldn't want to hit that Follow button on TikTok content creators with names like these?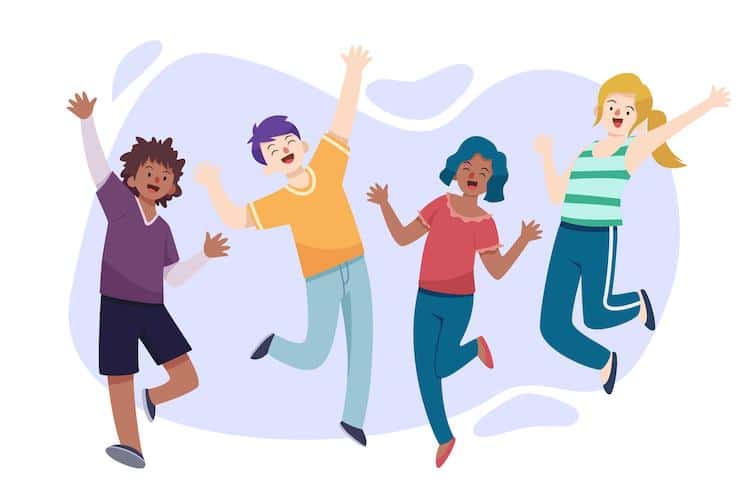 Addison_Rae_Of_Sunshine

amicoolyet

AspiringInfluencer

Avocadorable

builtdifferent

champain

ClassyBadassy

CourtesyFlush

DestinysGrandchild

down_with_the_kids

FrostedCupcake

GenZWarrior

i_dont_dance

im_an_accountant

IYELLALOT

just_a_teen

MomsSpaghetti

MrsChalamet

MrsDracoMalfoy

MrsStyles

name_is_in_use

not_funny

not_my_idea

RuleFollower

severusvape

shadowbanned

what_does_this_button_do
Funny Usernames for Instagram 2023
With so many people (a large percentage of the entire world's population) on Instagram, it's important to get yourself some unique funny names in order to stand out from the crowd. Luckily for you, we've compiled this complete list of the best funny Instagram usernames the internet has to offer – go ahead, pick one!
Ariana_Grandes_Ponytail

baeconandeggz

BasicBeach

botaccount

definitely_not_an_athlete

Hot_Name_Here

ImageNotUploaded

insert_name_here

InstagramHubby

InstagramMdel

kim_chi

look_mom

my_anaconda_does

No_Feet_Pics

not_my_first_choice

PaintMeLikeOneOfYourFrenchGirls

QuarQueen

Reese_Withoutaspoon

ReeseWithafork

TequilaMockingbird

the_other_name_were_taken

thot_patrol

username_copied

wherearethetomatoes

will_pay_extra_for_guac
Funny Usernames for Reddit 2023
Reddit is a place for anyone, where almost anything goes, and where a person's username is as important as the things they have to say. This funny usernames list for Reddit contains some pretty inappropriate funny usernames, as well as some more SFW ones, too.
always-plan-ahead

anonymouse

Area

AverageForumUser

bigfootisreal

BloodBoiler

BudLightyear

colonel_mustards_rope

ctrl_alt_dlt

ElfishPresely

epic_fail

google_was_my_idea

ihaveaquestion

im_confused

JuliusSeizure

JuliusSneezer

name_not_important

oprah_wind_fury

PoliticallyIncorrect

PotStirrer

SelfishPresely

tin_foil_hat

UFO_believer

worldwarIII

yes_u_suck
Funny Usernames for Snapchat 2023
Snapchat is still as popular as ever, which is why so many people want a funny Snapchat username to make their followers and best friends chuckle when they see that Snapchat notification pop up. Cute, cool, and designed to make you laugh, this is our list of the best funny nickname ideas to give yourself on Snapchat.
behind_you

Born-confused

CasperTheFriendlyGhost

cereal_killer

chickenriceandbeans

DirtBag

drunkbetch

funnycontentcoming

FurReal

GawdOfROFLS

ghostfacegangsta

hotline_bling

how_you_doing

im_watching_you

kokonuts

LlamaDelRey

magicschoolbusdropout

my_name_is

new_phone_hu_dis

ratedG

say_my_name

send_memes

strike_u_r_out

text_me_back

thank_u_next

unapologetic

unfriendme

whats_my_snapscore

who_am_i

wont_do_streaks
Funny Usernames for Twitter 2023
Sometimes, Twitter users can get aggro, silly, weird, and generally just overshare – which is why it's high time someone injected some serious hilarity into the online Tweet-sphere. Here are some funny Twitter username and nickname ideas guaranteed to make you smile.
ALLCAPS

AllGoodNamesRGone

AnywayHeresWonderwall

applebottomjeans

average_student

chin_chillin

CountSwagula

crazy_cat_lady

DevilsAdvocate

do_not_disturb

GrammarMaster

hakuna_matata_

HashtagHustle

hogwartsdropout

immaletyoufinish

KanyeEast

kiss-my-axe

me_for_president

nachocheese

no_one_asked

p_rah

pluralizes_everythings

santas_number_elf

Something

srsly_rowling

test_name_please_ignore

thoughts_for_sale

uncommonname

unfinished_sentenc

unsolicited_opinions

unsupportedfile

Funny Usernames for Online Gaming 2023
Your online gamer username will be seen over and over again by all of the people you play against, so you want it to be funny, right? We've got funny usernames for COD, funny usernames for Xbox, funny Fortnite usernames, funny Minecraft usernames, funny PS4 usernames, and other funny usernames for games by the truckload, for you to choose from.
All_Time_Low

catch_me_if_u_can

DeadliestCatch

Don'tHateThePlayerHateTheGame

DroppedMyController

I_Do_Destruction

I_Shoot_You_Die

i_was_a_mistake

iNeedp

MarioFart

Monster_GUGU

Naughty_Noob

NecalliCulkin

NewHighScore

Oops_Sorry

Pikachew

RuthlessSlayer

Semi_Dead

Unstppable

videojames

videojane

WhosNext?

will_rage_quit

XboxForSale

XBoxShutDown

Xboxsignout

Yourself
Funny Usernames for Online Dating Sites 2023
Attracting a person's attention is the first step to attracting romance when fishing the seas of the online dating world. The best funny usernames for dating sites and apps will leave a prospective date chuckling, and thinking about your real name long after they've #swipedright!
all_strings_attached

BaeCatcher

casanova

date_me

desperate_enough

dont_friendzone_me

HubbyMaterial

i_can_cook

IdiotsNeedNotApply

in_jail_out_soon

just_another_single_guy

LeftOnRead

looking_for_love

MagicMike

meet_me_at_the_aisle

mines_a_cosmopolitan

moms_love_me

MrRight

Mrs_Your_Last_Name

MrsRight

MustLoveTequila

NoGhostsAllowed

PrinceCharming

PrincessCharming

Rebounding

SeekingDogsitter

serious_applicants_only

SwipeRight

wherefore_art_thou_romeo

WifeyMaterial
Funny Usernames for Girls 2023
Cute nicknames for girls can be just as funny as the more adult, dirty name username ideas. These ones are PG-rated and suitable for anyone (boys and girls) into feminine things. We've got funny girl usernames for Roblox, as well as funny anime usernames and funny Tik Tok usernames for girls, too!
AgonyAunt

AnnaConda

AnnaSummer

ArianaVenti

ashley_said_what

Beyonce_Beytwice

Billie_Eyelash

catmom

champagnemami

chiquitita

crazyfeministblog

dumbblonde

InternetMom

itsBritneyBtch

Jane_Bond

JaneDoe

JaneDon't

KaraKardashian(oranyotherKname)

momager

mother_of_dragons

over_the_lorrainebow

percentthatbetch

rejectedbachelorcontestant

Sleeping_beauty

StaceysMom

SylviaPsyoplath

WendyWacko

what_would_sara_do

Wonderwoman
Funny Usernames for Boys 2023
From funny Star Wars usernames to funny Call of Duty usernames, and a whole bunch of other cool funny usernames to choose from, there's something in this list for any boy who wants to spice up their most recent Instagram post with a cool new username on their profile.
A$APSofty

actuallynotchrishemsworth

BearGrills

BreadPitt

CaptainJackNarrow

catdad

Chris_P_Bacon

Christopher_Sittin

dumbest_man_alive

garythesnail

grahams_crackers

HairyPoppins

imjustjoeking

InternetUncle

Jim_Doesnt_Carrey

JohnDoe

JohnDon't

Jonah_Moutain

Justin_Case

MartinRouterKing

MechanicMike

Morgan_NotFreeman

not_james_bond

not_so_superman

oliver_clothes_off

Phil_me_up

TheJackPot

well_endowed
Conclusion
A cool username for your social channels, gaming platforms, or online profiles is never far away with this list of the 252 most hilarious funny usernames on the internet. Thanks for checking it out!