Newsletters are important for any business since they allow you to stay in touch with your clients. It's the best way to let your subscribers know about your new products and services, news, and updates.
But coming up with a newsletter name can be challenging. While you want it to be memorable, you also want it to tell people what you're all about.
To save you the headache, we have prepared an extensive list of 500+ newsletter names for any business.
You can use this list as an inspiration to come up with something of your own.
Why Have a Creative Newsletter Name?
Having a creative newsletter name can bring several benefits to your email marketing efforts. Here are the main reasons why it's important:
Grab attention: A creative newsletter name immediately catches the reader's eye and piques their curiosity.
Branding: It reinforces your brand identity and helps differentiate your newsletter from others.
Memorable: A unique and creative name makes your newsletter more memorable to subscribers.
Engagement: It can increase subscriber engagement by building anticipation and excitement.
Reflects content: A creative name can give a hint or preview of the content within, enticing readers to open and read your newsletter.
If you're feeling a little overwhelmed about creating newsletters, there's plenty of help available online. You don't need to be an experienced content writer or be able to write the best marketing copy for your newsletter to be effective. Get some help from people more experienced and you'll be able to concentrate your attention on picking the most creative newsletter names.
How to Name Your Newsletter Name?
When naming your newsletter, follow these steps:
Define your newsletter's purpose: Understand the main theme, focus, or purpose of your newsletter.
When it comes to creating newsletters and naming them, the process is simple, once you've decided what type of newsletter you want to publish. For example, will it be a welcome newsletter, a promotional newsletter, blog updating, event recap, summary, or round-up newsletter, or are you planning a drip campaign?
Brainstorm relevant keywords: Generate a list of words that relate to your newsletter's content, target audience, or desired tone.
Expand with synonyms and related words: Use a thesaurus or online tools to find synonyms and related words for the keywords you brainstormed.
Combine and mix words: Experiment with different combinations of words from your lists to create unique and compelling name options.
Prioritize clarity and memorability: Choose a name that is easy to understand, pronounce, and remember. Avoid overly complex or ambiguous names.
Test with your target audience: Share the potential names with a focus group or trusted individuals and gather feedback on their impressions and associations.
Select the most fitting name: Based on feedback and personal preference, choose the name that best reflects your newsletter's content and resonates with your target audience.
Remember to ensure that the chosen name aligns with your brand, represents the content of your newsletter, and creates a positive impression.
Business Newsletter Names Best of 2023
General Business Goals
With so many businesses creating newsletters these days, it can be difficult to come up with a unique and catchy name that stands out from the crowd.
We've gathered some of the best business newsletter names to inspire you and help you get started on your own creative journey. From clever puns to alliterative phrases, there's something for everyone. Let's dive in!
The Profit Post
Market Matters
The Biz Beat
Business Blitz
The Financier
Company Courier
Capital Connections
The Corporate Corner
Money Matters
Business Briefs
The Business Buzz
The Corporate Courier
Profit Press
The Financial Forecaster
Market Monitor
The Corporate Communicator
Profit Prodigy
he Strategic Strategist
Executive Exchange
Business Bridge
Creative Newsletter Names 2023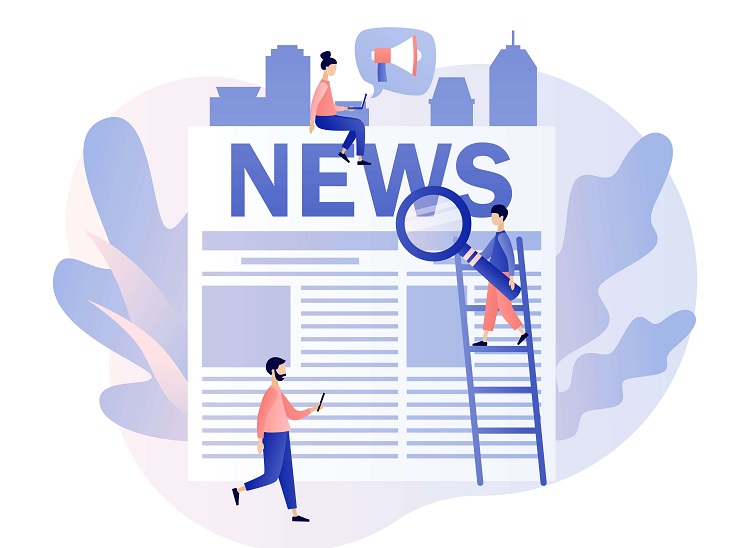 A well-chosen newsletter name tells readers what to expect from the content before they even open it!
Here's a list of 30+ fresh newsletter names from different businesses.
Robinhood Snacks
Morning Brew
Below the Fold
Vox Sentences
NPR Life Kit
Non-Obvious Insights
The New York Times Morning Briefing
Top Ten
The Daily Pitch
Pitchbook
The Soapbox Project
Monday Morning Memo
Runner's Review
Daily Dispatch
Matt Levine's Money Stuff
Design Things
Finance Facts
Simply Colors
The Hustle
NextDraft
REI
Austin Kleon
FandangoNOW
InVision
Community. is
Vox Sentences
Fizzle
TheSkimm
Medium
BrainPickings
Litmus
Catchy Newsletter Names 2023
The first step to getting your email newsletters opened is to have a catchy newsletter name that grabs a reader's attention.
Here's a list of 25 catchy newsletter names for any business.
The Arrow
The Beats
Bits and Bytes
Broadcast
The Bulletin
The Business Bulletin
The Buzz
Cable
Community Action
Competitive Edge
Connections
The Daily Download
Digest
Directions
The Dispatch
Doctor
Eclipse
Enterprise
Express
Full Account
The Gazette
Give and Take
The Great Communicator
The Guided Light
Happenings
Funny Newsletter Names 2023
The newsletter's name should be catchy, clever, and witty. A humorous newsletter name compels readers to open it.
Here are some funny names for your newsletter:
TheFunOnion
TheMostTrendyBuzz
StupidReader
TheStonedPea
TheGutterWrap
TheHumorousMonkey
SnivelGang
The Giggle Box
TheCoolLetter
WhoopsieNelly
AllYourStories
Haun's Digest
What-A-Mania
The Gizmo's Room
The Weekly Sausage
Weekly Day
Interesting Bored
The Soft Apple
Guzi News
Funny Garlic
Teacher's students
Very Good News
Sunny Meadow
StupidLearner
ReadNot
Read Yes!
PrestigeLetters
TheHabitMail
The Mane Green
OurWordDaily
Newsletter Names for Schools 2023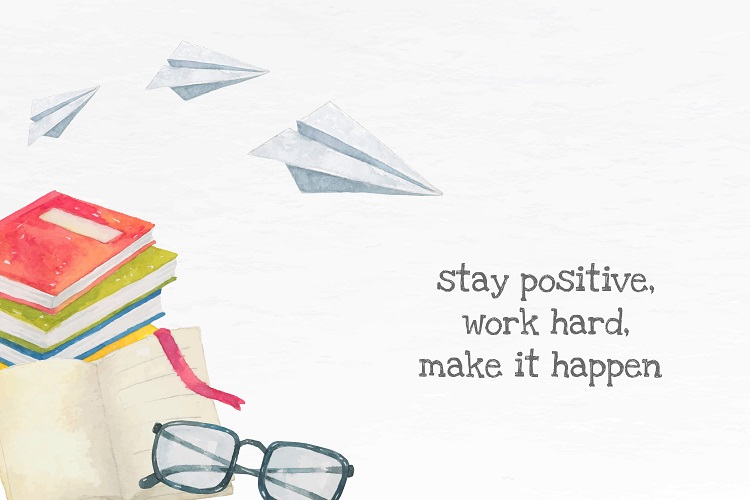 Are you in charge of the school newsletter and need to come up with a catchy name for it?
Take a look at this list of 20+ education newsletter names for schools.
InTouch
Constant Care
TalkBack
Elementary Express
High SchoolBuzz
University paper
Kids Corner
ChildCare
Children's News
School News
SchoolforU
TheSchoolScoop
The Honor Roll
RoleModel
Behave
Learn
Study&Game
School's Chronicle
THS Today
ReadToday-StudyTomorrow
EducationTempo
Little Bees
BeeWorld
TheLead
The School RoundUp
EducateSelf
Unique School
Company Newsletter Names 2023
A good newsletter name can set the tone for your company's communication efforts and also make it more likely that recipients will open your emails.
Here are some company newsletter names you can use.
InVision
MOO
Litmus
The Washington Post
Lumi
Moz
Caterpillar
Get Response
Goodreads
Brafton
The Kountry
The Daily Kitch
The Outlook Spot
The Lucky Drum
The Daily Yolo
TheYummyDigest
Crazy Mulch
PeakHourly
The Patterdale
The Sublime Moose
CraftyListing
TheLuckyHunch
Cocktails Buzz
YoloBuzz
Modern Newsletter Names 2023
From 'Science Today' to 'ModernWay,' here are 30 names that'll put a fresh spin on the newsletter for any modern company.
LetterboxOffice
BulletinHouse
TheWordQuick
NovelLetters
The Signal Yard
PrestigeLetters
TheHabitMail
The Mane Green
OurWordDaily
The Neapolitan Way
Newsday Publishing
TheEssayWriterly
TheMailingBag
A&W Minute
TheSaguaro
Science Today
Trends
The Trumpet
Truth
Updater
The Witness
Worker
Writer
Some Assembly Required
Spectator
Speed
Spotted and Reported
The Stalker
Star
ModernWay
Church Newsletter Names 2023
Praise to the newsletter, heavens!
Here are some creative church newsletter names to help you get your community inspired.
Geraldton Journal
Crossfire Magazine
GainesCountyCrier
Mesa Weekly News
A.Barker Magazine
Southern NewsReport
TheWordCommunity
TheOutlookSociety
OldHavana Weekly
TheWeeklyBible
The Saint's Gazette
TheDesertMail
The Beeman Co.
Beacon Full Gospel
Dobbin Bible
ChurchVoice
VoiceofLord
Pray
BelieveinFaith
BelieveDaily
GospelJoy
GospelJournal
GospelforEverybody
AlwaysPray
Employee Newsletter Names 2023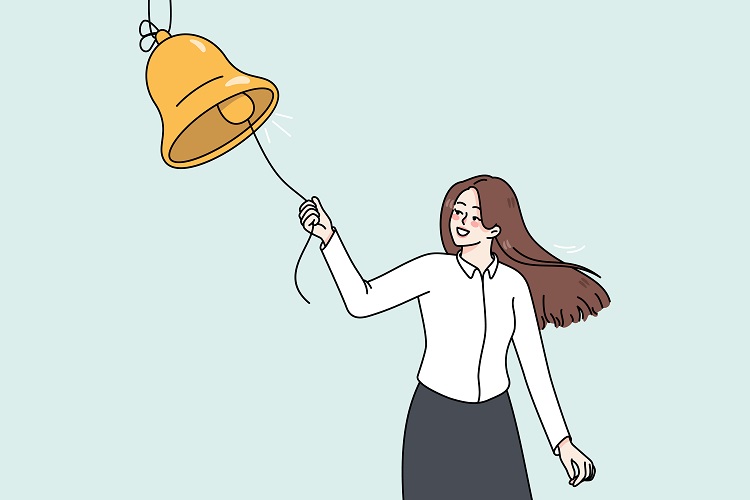 Looking for a newsletter name that fits your company culture and grabs your employees' attention?
Here's a list of 30 catchy employee newsletter names.
Company Announcement
CapitalHawk
BoltAgency
FireEmployee
Employee Rules
Company da Rule
FutureProofSEO
The Best SEO
DresdenHealth
You Work-We Pay
Engage
ProveYourself
S Marketing Agency
Grow with Us
StaffBase
Achieve Success
Success
Kindred Spirits
Our Voices
The Rap-Up
The Advisor
The Beat
The Bulletin
Bullets
Agency Mark
Get Response
Good Read
Make Your DAY
Achieve More
Constant Improvement
Library Newsletter Names 2023
A newsletter is a great way to stay in touch with your readers!
Here are some creative library newsletter names that you can use for yours.
LISNews
No Shelf Required
Internet Archive
Teen Librarian Toolbox
Librarian
The Library
Librarian on Shelf
Books for U
Abby the Librarian
Library Connect
SCIS Catalogue
In the Library with the Lead Pipe
The Distant Librarian
Clerk Manifesto
Stump the Librarian
Love Books
Believe in Books
Read Everyday
Read Here
Learn More
BOOKforLife
Educate
Inspire
Library Inspire
The Daring Librarian
Librarian's Quest
Mission
Vision
Book Mission
Books on the Mission
WeLoveBooks
Unique Newsletter Names 2023
Looking for an original name for your newsletter?
Here are 30+ unique newsletter name ideas to get your creative juices flowing.
Update
The Daily Update
Pulse
The Pricing Pulse Newsletter
Scoop
The Scoop
Buzz
Beckworth's Buzz
Minute
Marketing Minute
Frontline
The 3DP Frontline Newsletter
Master
Python Masters
Innovation
Notes
Advice
Center
Tips
Tech Tips
Tidbits
Sips n' Tidbits
Bites
Bytes
Pointers
Thoughts
The Green Mommy News
The Renegade Report
The Disruptor Daily
The Newz
The Information X Change
The Communique
The Forum
All Hands
The Right Note
First Forum
Hands Up
Monthly Newsletter Names 2023
The best monthly newsletter names aren't just informative, and they're also memorable.
Here's a list of 30+ name ideas you can use for your own newsletter.
The Quarterly Advisor
The Monthly Monitor
Looking Ahead
The Recap
The Monthly Ride
The Month Ahead
The March Morning Quarterback
The Month Extra
That's a Wrap
Our Monthly Voices
Hands Up
The Hall of Fame
Monthly Champions
Uplift
Abby's Quarterly/Monthly
Mike's Monthly Roundup
Ivona's Monthly Bulletin
Monthly Wrap-up
Best of the Month by Derrick
Monthly Highlights
Cliff Monthly notes
Month Digest
Bulletin
Publication
Alert Monthly
Beaver
Cable
Monthly Journal
Messenger of the Month
Monthly Reporter
Advance Bulletin
Announcement by Months
Monthly Brief
Marketing Newsletter Names 2023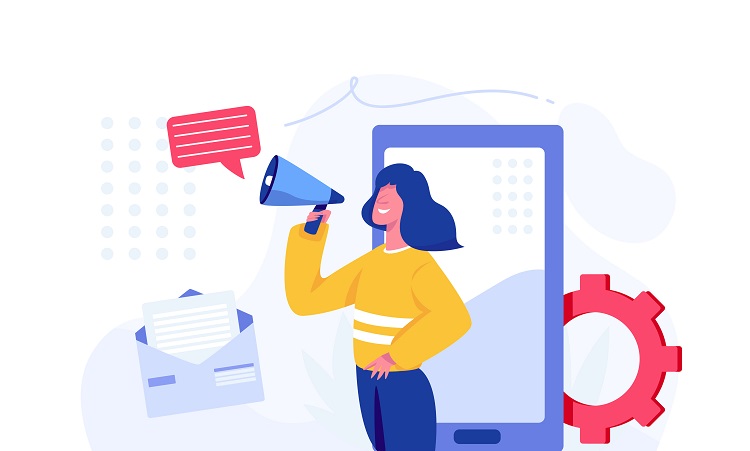 Not sure what to call your marketing newsletter? We've got you covered!
Here's a list of 30 cool ideas for your marketing newsletter name.
Segments
PlaybookMarketing
Content
Brief Marketing Ideas
Dispatch
Technology Times
Network
Tech Times
Going Places
Are We There Yet?
The Jetsetters
In Focus-Marketing
Beyond Beta
Data Points
MarketingReport
Marketing Solutions
Ideas
News Scout
Marketing Me Out
The Cat Walk Method
Rebels with a Clause
The Write Up
Total Cover
The Summary
Punch List in Marketing
Latest
Letter of Marketing
Editorial
Snapshot
Training Newsletter Names 2023
Inspire your readers on their fitness journey with a creative newsletter name!
Here's a list of 29 training newsletter names to help you come up with your own.
CrossKnowledge
Integrity Solutions L
Skillsoft
360 Training
Trainocate
Get it, Sell it Workshop
Productivity Today
Mo-Money Masterclass
Impact Training
Excalibur Training
PerfectPitch Sales Training
Unbound Opportunities
Road-to-Success Workshop
Passion Chasers
Limitless Horizons
Alpha Entrepreneurs Workshop
Coach Geek
Coach Owl
Drill Champions
Drill Fast
Education Better
Education Champion
Guidance Quest
Guidance Talent
Guidance Unite
Instructify
Instruction Imagine
Practice Access
Practice Nerd
HR Newsletter Names 2023
Whether you're on the hunt for a cool human resources newsletter name or just want some inspiration for your next issue, take a peek at this list of playful HR newsletter names.
The Assist
Bonusly
Granted
People First
SelectSoftware Reviews
Workology
I Love Humans
TLNT's newsletter
Society for Human Resource Management-SHRM
HR Dive
Recruitment Brainfood
Onrec
WaveLength
EvilHRLady
Smart Brief
Examiner
Happenings
Linesman
Mentor
Kindred Spirits
The Lead Dog
The Line
Linesman Human
Teacher HR
HR Tips
Update
Stealth
Community Newsletter Names 2023
Newsletters are a perfect way to nurture your community.
Here are some creative community newsletter name ideas that you can use as inspiration for your own.
Just the Facts
The Advisor
The Dispatch
The Bulletin
The Communique
The Final Word
From the Top
Rebels with a Clause
The Write Up
Total Cover
The Summary
Insider News
TalkBack
The Corporate Buzz
A Moveable Feast
The Daily Bulletin
Around the Water Cooler
Inside Our Company
The Virtual Water Cooler
Coffee Chats
The Morning Report
The Line
Knowledge Care
Community Help
We Help You
Community Buzz
Final Community
Community Facts
The Community Advisor
People Ledger
People Signals
People Care
Hospital Newsletter Names 2023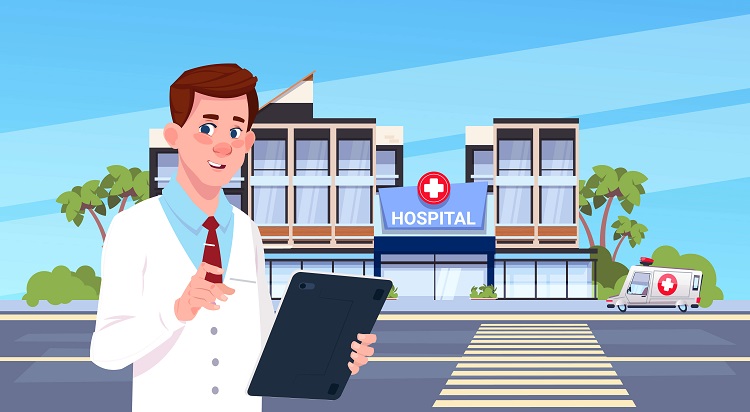 A hospital newsletter is a great way to share updates and news with your community.
Here are over 30 name ideas for your hospital newsletter to get you started.
Spectator
Wellness Experts
Health Bloom
Sports Healthcare
LifeCare
Bona Foodie
Competitive Edge
Medicine Man
Resource
Realized Rejuvenation
Radiology Medical
Communication
Health Medicine
Post
Doctor
Wholesome Systems
Nurses Clinic
Health Bloom
Heart Beauty
Competitive Edge
Healthzone
Telephone
The Neighborhood
Caller
Wellness Experts
Resource
Healing Power
Wellness Wagon
Medic Earth
Linesman
HospitalNews
Hospital Healing
Medic Hospital
Hospital&Health
MedicineLady
Finance Newsletter Names 2023
There's no reason why the name of your finance newsletter should be boring!
Check out these 30+ creative ideas for a catchy finance newsletter name.
The Banker's Note
The General Ledger
In the Black
The Bottom Line
Fast Financiers
Finance Digest
Frugal Finance
Full Account
The Daily Deposit
Hockey Stick Growth
Insider News
The Trader's Pulse
Investor Insight
Money and More
Money Funds
Debt Sucks
12-Month Debt Reduction Guide
Million Dollar Mentorship
Secrets of Top Investors
Lessons from the A-Z
A Record Year
The Sales Tips Newsletter
The Counter
The Fitting Room
Checkout News
My Two Cents
The Bottom Line
In the Black Newsletter
In the Red Newsletter
Finance Pulse
Finance Account
Investor Digest
MyMoney
Internal Newsletter Names 2023
Internal newsletters are a great way to share relevant information with your team, improve employee engagement, and create a positive work culture.
If you're looking for inspiration for your internal newsletter name, here are some cool ideas.
News
Next Draft
One 2 One
Peruse it
Playground
The Pulse
Racing Trends
Telephone
Teller
This is It
This Week
Thrive
Tips
Up to Date
The Beats
Bits and Bytes
Broadcast
The Bulletin
In Tune
The KeyNote
Pages
The Guided Light
The Supporter
Community Pathways
Grassroots Gazette
Internal Clips
Segments
Internal Playbook
Content In
Internal Tune
In News
Art Newsletter Names 2023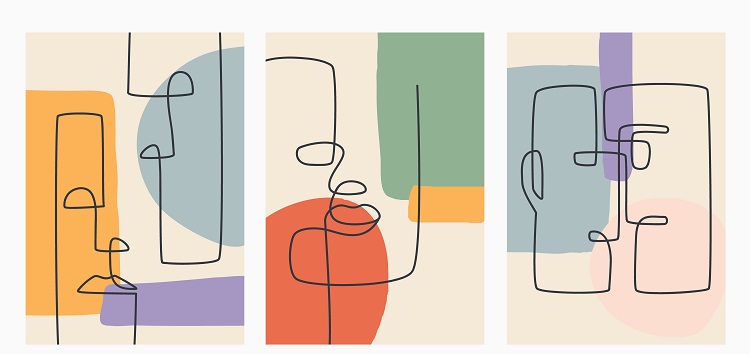 An art newsletter is a great way to share info about upcoming exhibitions or news about your art business.
Get inspired with these creative names for your art newsletter!
Artistic Expressions
The Art of Expression
Top of the Arts
Art from the Heart
The Art of Amour
Art and Soul
My Art Tech
Digital Photography Flame
Path of Art
Ingenious Arts
Vow Fun
Stylize Unique
Activity Forum
Activity Memo
Artistic Expressions In
The Art of Expression
Top of the Arts for 2
Art from the Heart News
The Art of Armoring
Art and Heart
My Art-Tech News
Digital Photography Flavour
Path of Art News
Ingenious
Vow Fun News
Stylize Uniqueness
Activity For Artists
Activity Memorable News
Dream Originate
Form Sculptor
Boom Vibrations
Art by Technology
Creative Art in the City
Communal Creativity
Cornerstone Designers
Active Like Agent
Creativity with Ally
Creature All
Art Love
Tech Newsletter Names 2023
Here are ten tech newsletter name ideas for 2023:
TechWave
DigitalDispatch
FutureTechInsider
CodeConnect
InnovateInsights
ByteBeat
TechTrends2023
TechSavvy
TechVisionary
TechRevolution
These names evoke a sense of technological advancement, innovation, and up-to-date insights for tech enthusiasts in the year 2023.
Real State Newsletter Names 2023
Here are ten real estate newsletter name ideas for 2023:
RealtyInsider
PropertyPro
HomeHub
InvestEstate
MarketMovers
HouseHunters
UrbanLiving
DreamHomes
RealEstateEdge
PropertyPulse
These names convey the focus on real estate, provide a sense of market expertise, and capture the interest of subscribers looking for information and insights in the real estate industry in 2023.
Construction Newsletter Names 2023
Here are ten construction newsletter name ideas for 2023:
BuildWise
ConstructConnect
ProBuilders
ConstructionChronicle
BlueprintBrief
BuildSmart
ConstructionInsider
RenovationNation
SiteSolutions
ConstructionAdvocate
These names reflect the construction industry, provide a sense of expertise, and offer valuable insights and updates for professionals and enthusiasts in the construction field in 2023.
Education Newsletter Names 2023
Here are ten education newsletter name ideas for 2023:
LearnLine
EduConnect
SchoolScope
FutureFocus
EduPulse
ScholarSpeak
EduInsights
BrainBoost
EduEdge
MindMatters
These names convey a focus on education, offer a sense of knowledge and innovation, and provide valuable updates and resources for educators, students, and lifelong learners in 2023.
Cloud Newsletter Names 2023
Here are ten cloud newsletter name ideas for 2023:
CloudConnect
CloudTechInsider
CloudCatalyst
SkylineNews
CloudSolutions
CloudByte
CloudTrends
CloudEdge
CloudIQ
CloudUnleashed
These names convey a focus on cloud technology, provide a sense of innovation and expertise, and offer valuable insights and updates for professionals and enthusiasts in the cloud computing industry in 2023.
Modern Newsletter Names 2023
Here are ten modern newsletter name ideas for 2023:
TrendSpotter
ModernMatters
InnovateInsider
UrbanVibes
FuturEdge
StyleForward
TechMingle
DesignRevolution
CulturePulse
BoldBreakthrough
These names reflect a contemporary and forward-thinking approach, offering insights, updates, and inspiration on various topics that are relevant and appealing to a modern audience in 2023.
You might be interested to check those related posts as well:
FAQs
What are some names for newsletters examples?
The right name for your newsletter should reflect what the newsletter is about. We've provided an extensive list of over 500 names for newsletter examples, divided into categories in this article.
Browse through them to find inspiration for your own!
What should I call my newsletter?
If you've decided that you're going to create a newsletter but you're not sure what to call it, there's a simple formula you can use. To start, think about the purpose of your newsletter.
Once you've decided why you're sending out the newsletter and what kind of information or content it will contain, pick an appropriate keyword that goes along with this purpose.
How do I come up with a better name for a newsletter?
Unleash your creativity to come up with a better name for your newsletter! To make your newsletter name more catchy, you can use word puns, rhymes, idioms, or metaphors.
It's also a great idea to use a name that implies urgency or exclusivity.
Conclusion
The name you choose for your newsletter is extremely important. The wrong name can make your newsletter seem irrelevant and uninteresting to readers.
However, if you choose a name that perfectly suits your newsletter's content, it can help you gain more subscribers and keep current ones reading.
We hope that this list of over 500 newsletter names will get your creative juices flowing and provide enough inspiration to come up with a witty and engaging name for your newsletter.