Coming up with a name for your cleaning company is not always an easy thing to do.
You think of one that's super catchy and relevant for your service, only to discover someone's pipped you to the post. If you're in need of some inspiration, this post is for you.
With over 100 cleaning company names to choose from, you're almost certain to find one you like.
At the very least, this extensive list should get the sparks flowing.
How do I name my cleaning business?
Define your business: Consider the services you offer, your target market, and the unique selling points of your cleaning business.

Brainstorm keywords: Make a list of words associated with cleaning, hygiene, freshness, and professionalism. Include terms like "clean," "sparkle," "shine," "fresh," "tidy," and "pro."

Highlight your unique qualities: Identity what sets your cleaning business apart from competitors.

Keep it simple and easy to remember: Aim for a name that is simple, clear, and easy to pronounce.
Professional Cleaning Company Names 2023
If you want a name that makes a good impression, check out the following professional cleaning company names.
My Amazing Maid
Out-of-Sight Cleaning
Modern Maids
Dallas Maids
A Master's Touch
Brother's Cleaners
A Deeper Clean Maid Service
After You Cleaning Services
All Seasons Cleaning
Broom with a Clue
Funny Cleaning Business Names 2023
There's nothing wrong with having a bit of fun with your business name. Try one of the following names and see if it brings a smile to your face.
Beauty Sweep Housekeeping
Dustbusters Cleaning Services
Grime Scene Investigators
Maid To Order
Clean Scene Services
Home Clean Home
Cleaning & Winning Services
Ace of Maids
No Dust R Us
Under the Rug Cleaners
Drip & Dry
I-shine Cleaning Services
Twinkle Time
Clean For Grins
Sudaboo's Cleaning
Oxi FreshCleaners
Happy Dirty Cleaning
Wash With A Purpose
Cleaner Fill A Bag

Unique Modern Cleaning Company Names 2023
If you're a forward-thinking, state-of-the-art cleaning company, see if one of these modern cleaning company names is the right fit.
Action Maids
Bippity Boppity Boo Cleaning Service
Cinderella Cleaners
2 Men and a Bucket
Angels at Home
Angels Cleaning Service
April's Fresh Cleaning Service
Bonded Building Cleaning
Clean 4 U
Clean and Bright Cleaning Service
Clean Club
Clean Conscience
Clean Freedom
Clean Machine

House Cleaning Business Names 2023
For cleaning companies who want to specialize in house cleaning services, choose a name that lets potential customers know.
Clean Your Clock and Everything Else
Cleaning Solutions
Do Right Cleaning
Down and Dirty Cleaning Service
Drip N Dry
Dust Buddies
Dust Bunnies
Dust N Shine
Extreme Clean
FeaTher Lady
Freedom Clean
Gleam and Glisten Cleaning
Grime Busters
Happy House Cleaners
Heaven Scent House Cleaners
Heavenly House Cleaners
Home Sweet Home Cleaners
Hygiene Machine
Office Cleaning Company Names 2023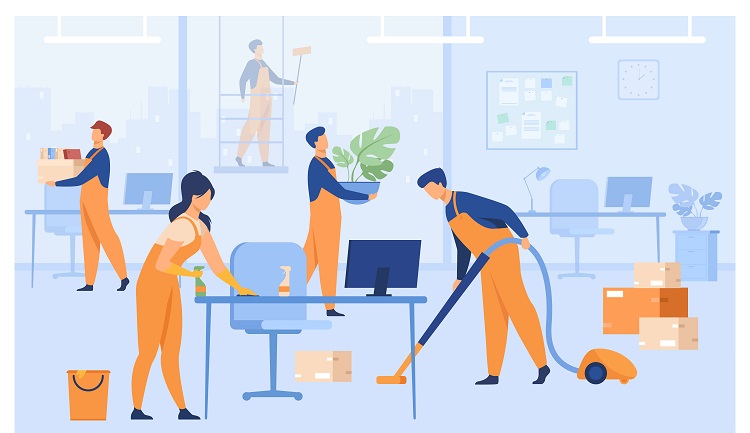 For cleaning companies who plan to specialize in offering office cleaning services, one of the following might be a better fit.
Calgary Trusted Cleaners
Coast2Coast Cleaners Inc
Duty Cleaners
Sparkling Clean Canada
Jani-King
Service Master
Tina's Cleaning Company
Handy
Planet Maids
Magic Broom
Boat Cleaning Company Names 2023
If you're looking for clients with a boat that needs to be cleaned, choose a name with a nautical feel and be remembered long after the boat has sailed.
Sail Scrub
Ultimate Boat Care
Emerald Coast Clean Werks
Clean Queening Service
Happy Boat Scrubbers
Boat Cleaning Fort Lauderdale
Squeaky Clean Mobile Yacht
Clean Right Service
Dirt Devils United Service
On Edge Detailing
Ship To Shore Detailing
Leavenworth Boats
Ocean Blue Scrub
Bass Sailboats
The Mermaid's Charm
Pacific Sail Scrub
Aqua-Z-Star Eco Care
Catchy Cleaning Company Names 2023
With a catchy cleaning company business name, you should be able to build a memorable brand.
Organic Shine Cleaners
Lemon Fresh Cleaning Services
Executive Polish Office Cleaning
Zen Cleanse Home Cleaners
Wipe & Swipe Commercial Cleaners
Office Taskforce Cleaning Services
Love Cleaning
Mean Green Clean
Clean Break Office Cleaning Services
Bright Polish Cleaners
Dashing Executive Cleaning Service
Busy Mops House Cleaners
Dust Rabbits Cleaners
Pristine Pros Cleaning
Barkers Cleaning
Laundry Juice
Happy N Cleaning
Bass Tidy
Peptide Cleaning
Cute Cleaning Business Names 2023
It pays to match your cleaning business name to your target audience. Try one of the following cute names and see if it's the right fit.
A Clean Getaway
Anchor Cleaning Contractors
Best Friends Cleaning Services
Blue Clean
Capitol Cleaning
Cheers Cleaning Service
Cleaning Dash
Community Cleaning
Dependable Cleaners
Ecogenie Cleaning
Excellent Maids
Executive Pro Cleaning Co.
Green Clean
Green Wagon Cleaning
Hands and Knees Cleaning Solutions
Hot Mops
In & Out Cleaning Services
Cute Cleaners
Pure Coding Cleaning
Kiddy Cleaning
Cottage N Cleaning
CleanMyup
Clever Cleaning Business Names 2023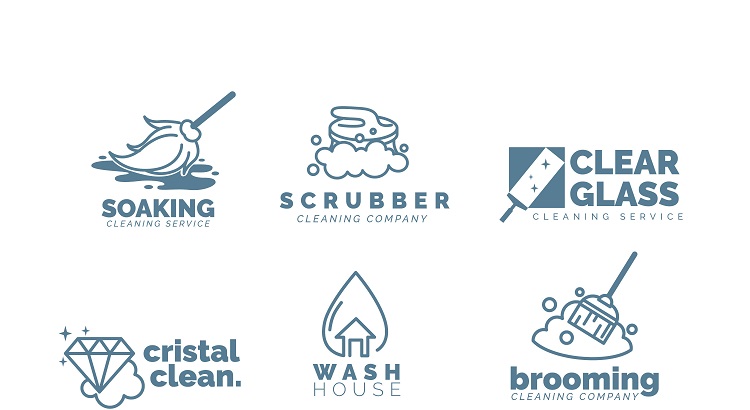 If you like a play on words, puns, or a name that implies you know what you're doing, try one of the following clever cleaning business names.
Neat 'n' Tidy
Neat and Discreet Cleaning Service
Neat, Sweet, and Discreet Cleaning Service
Peachy Cleaners
Perfectly Cleaned
Pleasin' Polish
Clean Lady LLC
Truly Cleaners
Reiki Green Cleaning
The Cleaning Craft
TasteBulk Cleaning
New Custom Clean
Clean and Stylish
Clean Crew Cleaning
Creative Cleaning Business Names 2023
With a creative business name, you can set your cleaning business apart from the competition. Use one of the following names to inspire your creative potential.
A-1 Cleaning Company
AAA Commercial Cleaning Pros
For All Seasons Clean
Bride and Groom With a Broom
Clean 4 U
Clean and Bright Cleaning Service
Clean Break
Clean Cut
Your Home Clean Home
Hygiene Machine
I-shine
All Washed up Cleaning Service
We Clean What You Hate To
We Do Windows Cleaning Service
We Love the Jobs You Hate
Xtreme Cleaners
You Have It Maid
Your Panes are Our Pleasure
MaidSafe One
Blue Mist Cleaning
WashTat
Co Clean-Up
My Cleanup Boss
Alterationology
LoveYourZoinks
Quirky Cleaning Business Names 2023
Does your cleaning business offer potential customers something a little bit different? Does your cleaning team regularly think out of the box?
One of the following quirky cleaning business names could be right up your alley.
Able Services
Access Maids
Aftermath Services
Blue Skies Services
Blue Sky Cleaning
Carly's Cleaning
Clean Sweep
Clean Works For You
Cleaning Bees
Dust & Shine
Dust Be Gone Maid Service
English Maids
EZ Cleaning
Freshmint Cleaning Service
Fuzzy Wuzzy
Posh and Purrfect
Tidy Freak Cleaning
Truly Clean Smart
Blitzi Cleaning
Green Laser Services
Cleanin' Stuffz
Carpet Cleaning Company Names 2023
These names aim to convey professionalism, expertise, and the promise of clean and fresh carpets.
Fresh Carpets
Clean & Clear Carpet Care
Pro-Clean Carpets
Sparkling Floors
Precision Carpet Cleaners
Prime Carpet Solutions
Elite Carpet Care
Perfectly Clean Carpets
Rapid Restoration Services
Superior Carpet Pros
Pristine Carpet Cleaning
Renewed Rugs
Car Cleaning Company Names 2023
These names convey a sense of professionalism, quality, and the promise of a clean and well-maintained vehicle.
Shine & Drive Auto Detailing
Fresh Ride Car Cleaners
Pro-Gleam Car Care
Spotless Auto Spa
Elite Auto Detailers
Prime Car Cleaners
Radiant Ride Detailing
Precision Auto Shine
Supreme Sparkle Car Care
Revive & Shine Auto Detailing
Pristine Car Cleaners
Renewed Wheels Detailing
Classy Cleaning Company Names 2023
These names exude sophistication, professionalism, and a sense of high-quality service.
Elegance Cleaners
Prestige Cleaning Services
Sophisticated Sparkle
Luxe Shine Solutions
Opulent Clean
Elite Dust Busters
Regal Cleanliness
Polished Perfection
Classique Cleaners
Refined Home Care
Chic and Clean
Classy Maid Service
Window Cleaning Company Names 2023
These names convey the idea of clarity, cleanliness, and professionalism in window cleaning services.
Crystal Clear Windows
Clearview Window Cleaning
Spotless Panes
Shine & Sparkle Window Services
Window Wizards
Gleaming Glass Cleaners
Pure Vision Window Washers
Elite Window Care
Perfect Pane Pros
Reflections Window Cleaning
Pristine Windowscapes
Crystal Shine Window Solutions
You might be interested to check those related posts as well:
FAQs
What are the characteristics of a good business name?
It should be:
Short
Sweet
Easily pronounced
Unique cleaning business name
Legally available
Flexible
Expandable
Reflect on your business values
Create positive associations
Shouldn't age quickly
What should you consider when naming your business?
There are several things to bear in mind when choosing a name for your new business idea:
Your company vision
Potential customers
Company style
Online presence
Why is a business name important?
Your business name is one of the most important features of your business. It's a reflection of your business values, mission, reputation, and so much more.
It's something customers remember and how they perceive your business. Your business name is something you have to get right, so you shouldn't rush your decision.
Conclusion
You'll struggle to run a cleaning business without a catchy name. There's so much competition it's vital that you pick something that stands out from the crowd.
The right business name will also do wonders for your business if you're focusing on building a brand.
Feature your new business name on business cards, hang banner ads, and place flyers and advertisements in newspapers.
Include a unique logo that features your name on your website, and you'll soon be wiping the floor with your competitors.