The workplace can be a dangerous place for employees and it's the duty of the employer to do everything they can to prevent accidents from happening. Some jobs are generally safer than others, but what are the actual figures for workplace injuries?
The following workplace injury statistics, facts, and trends are very revealing.
General Workplace Injury Statistics and Facts 2023
84% of non-fatal injuries that involve days away from work are slips, trips, overexertion, falls, contact with objects and equipment, and bodily reactions.
Every year, around 2.3 million people worldwide have workplace accidents.
The victims of work-related illnesses number 160 million.
The number of occupational accidents is 340 million every year.
Workplace Injury by Industry Statistics 2023
In 2019, 40% of all occupational fatalities were the result of transportation incidents.
In the US private sector, 20% of worker fatalities were in construction.
Approximately 650,000 deaths every year are caused by hazardous substances.
Diseases relative to work cause the most deaths among workers.
The most dangerous jobs are nursing assistants, tractor-trailer and heavy truck drivers, freight and laborers, material movers, and stock.
The highest number of on-the-job fatalities occurred in the agriculture, fishing, hunting, and forestry industry.
Workplace Injury Demographic Statistics 2023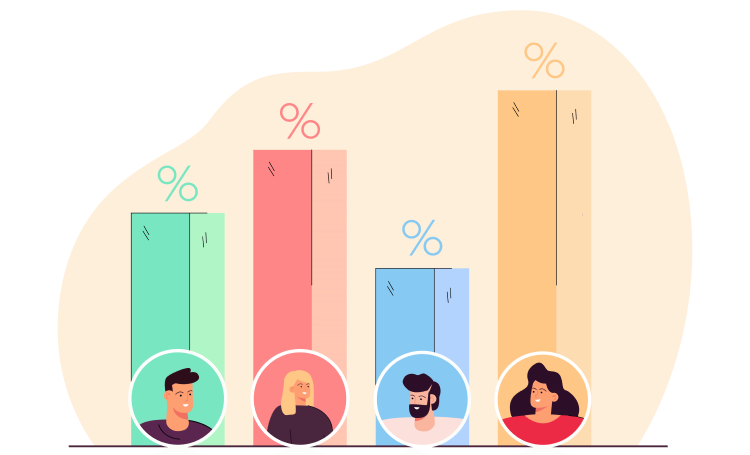 Younger and older workers are more vulnerable to workplace injuries.
According to the BLS's data for 2019, a little over half of the employees who took time from work because of workplace illnesses and injuries were male.
Among workers between ages 55 and 64, the average number of illness or injury days was 14.
For workers between the ages of 16 and 24, the number is just 5 days.
OSHA Statistics 2023
For the 2020 fiscal year, the Occupational Safety and Health Administration appropriated $5.82 billion.
OSHA has 1,850 inspectors.
These inspectors are employed at over 8 million sites around the United States.
In 2019, there are 33,393 federal inspections in total.
In the same year, there were a total of 42,063 State Plan inspections.
Workplace Injury Cost Statistics 2023
The direct costs of the most disabling US workplace injuries totaled $52.93 billion in 2020.
The total cost of work injuries in the US was $163.9 billion in 2020.
On average, employers spend $120,000 on each workplace injury.
Workplace illnesses and injuries cost the US roughly $250 billion annually.

Workplace Injury Trends 2023
Since 1972, rates of US workplace injuries have decreased by 75%.
In the US, workplace deaths have decreased by over 60%.
On-the-job fatalities dropped on average, across all industries, from 38 per day in 1970 to 15 per day in 2019.
You might be interested to check those related posts as well:
FAQs
Which occupation has the highest fatal work injury rates?
In 2019, the highest number of occupational deaths were among fishers and related fishing workers. The rate was 145 deaths per 100,000 workers.
How many injuries occur in the workplace annually?
In 2020, private industry employers reported 2.7 million nonfatal injuries in the workplace, which was a decrease of 5.7% from the previous year.
What are the top 5 workplace injuries?
The most common workplace injuries are:
Trips, slips, and falls
Being caught in or struck by moving equipment
Accidents related to vehicles
Explosions and fires
Overexertion and repetitive stress injuries
Conclusion
Workplace injuries have been a big concern worldwide for many years and this has resulted in numerous safety guidelines and regulations being enforced. Because of these changes, the number of injuries has decreased significantly over the last 50 years.
Sources:
International Labor Organization
Legal Jobs
Work Injury Source
Health and Safety Executive
Injury Facts
Zippia