Facebook (owned by Meta) launched its cyber marketplace in October 2016, allowing users around the world to trade with each other using Facebook's payment portal and more.
Let's take a look at the most interesting Facebook Marketplace stats in 2023.
Key Facebook Marketplace Stats and Facts 2023
Everything you need to know about Facebook Marketplace in one convenient place; here's a look at the key, most important Facebook Marketplace stats, and facts:
Facebook and Facebook Marketplace attract over 2.91 billion, monthly users. That's around 35% of the entire world's population
Facebook Marketplace is accessible through the Facebook app and website but only to users with Facebook accounts
The social media giant's online marketplace began with "buy and sell groups" launched in February 2015 in which users could list products of theirs for sale or post listings looking for specific items to buy
The above-mentioned "buy and sell groups" sometimes sold illicit products such as guns and drugs, violating Facebook's policies. Facebook Marketplace was established to try and contain and control the sale of goods through the website
Facebook Marketplace is another tool for Meta to attract users to spend more time on the site, in turn, gathering more data about those users, which the company can sell to advertisers and any other company which desires those stats
Furniture, kids' toys, vehicles, and tools are among the most popular items on the Facebook marketplace
70 countries worldwide use Facebook Marketplace
Facebook Marketplace for Businesses Stats 2023
Facebook Marketplace has been lauded as a great tool for businesses to use, whether it's to attract more customers or simply reach existing customers in more 'convenient' ways.
Here's a look at stats relating to Facebook Marketplace for businesses:
SMEs may receive around 1,000 to 2,000 hits a month through traditional digital marketing methods, but with Facebook Marketplace, their potential customer base is open to around 800 million users
The largest demographic group of Facebook Marketplace users is between the ages of 25 and 35 years
61.8% of users who visit Facebook Marketplace are female, whilst only 38% are male. This contrasts with general Facebook use statistics which report a majority of male users
Countries with over 100 million Facebook Marketplace users include India (320), the USA (190), Indonesia (140), and Brazil (130)
The top referral sites to Facebook Marketplace are messenger.com and msn.com. Combined, they refer about 90% of off-Facebook traffic to the Facebook Marketplace
70% of people earning more than $75k a year use Facebook on a regular, often daily, basis
The conversion rate for advertising on Facebook and Facebook Marketplace for businesses has been found to be as high as 9%
People are 53% more likely to buy from a business using live chat
Facebook Marketplace ads reach 562 million people

Facebook Marketplace Sales Stats 2023
How much and what is sold on Facebook Marketplace on a daily, monthly, or yearly basis?
Let's take a look at Facebook Marketplace stats to do with sales:
You can buy and sell just about anything on Facebook Marketplace. The categories for sales include: Property for Sale, Property to Rent, Entertainment, Vehicles, Housing, and Hobbies
If you want to ship products as a business on Facebook Marketplace, Facebook will only charge a 5% selling fee, compared to a 14% selling fee on eBay
Purchases aren't protected on Facebook Marketplace, so scamming is common
Facebook doesn't vet buyers and sellers, so it's up to you to determine if the person you're buying from is a safe person to interact with or not
Make your marketing so useful people would pay you for it. – Jay Baer

Fraud on Facebook Marketplace Stats 2023
Unfortunately, as in any arena, fraud on Facebook Marketplace can be a big problem, especially since Facebook (and Meta as a company) is infamous for its lax regulations.
Here are stats to do with fraud on Facebook Marketplace:
95 million Instagram accounts are fake, and Facebook suffers a similar problem, meaning that not all transactions on Facebook Marketplace are made by a real person
270 million, or 13%-16% of active Facebook Marketplace accounts, may be fake
1 in 6 Facebook Marketplace users report having been scammed
Fraud on Facebook Marketplace is usually conducted using one of these two methods:
Fraudsters use a fake Facebook Marketplace profile
Fraudsters take payment for items they then don't deliver
In the latter half of 2021, fraud on Facebook Marketplace rose in occurrence by 16%
Facebook Marketplace is the most commonly used site by fraudsters and scammers
Facebook Marketplace Growth Statistics 2023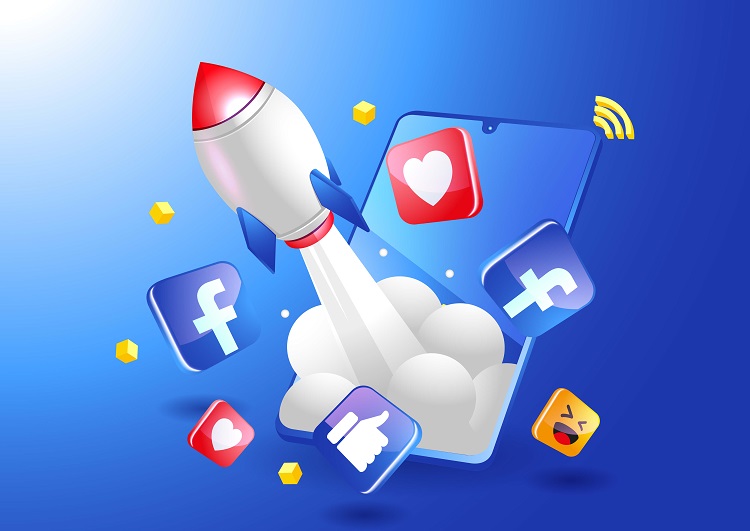 Just over 5 years old, Facebook Marketplace has been growing exponentially despite its young age.
Here's a look at statistics surrounding the growth of this social media online forum for sellers and buyers:
By October 2019, Facebook Marketplace was used in 70 countries by over 800 million people around the world every single month
The average Facebook user spends 33 minutes per day on the platform
77% of Internet users are active on at least one Meta platform
$26 billion gross revenue was made on Facebook Marketplace in 2021, an increase of 48% from 2020
You might be interested to check those related posts as well:
FAQs
What is the most searched thing on Facebook Marketplace?
The most searched-for items on Facebook Marketplace include furniture, kids' toys, vehicles, and tools.
What percentage does the Facebook Marketplace take?
Facebook Marketplace takes a 5% seller's fee from every transaction.
This is often quoted as being lower than competing sellers' fees on online marketplaces such as eBay and Craigslist.
How many listings can you have on Facebook Marketplace?
You can list as many items on Facebook Marketplace as you like, which is especially useful to businesses that wish to list their full stock list.
Conclusion
Facebook Marketplace reaches more users than just about any other online platform in the world, meaning that it's hugely attractive to SMEs and advertisers.
Unfortunately, nearly 20% of Facebook Marketplace users have been scammed through the app.