Hulu is a very popular SVOD service that has highly rated exclusive and original content.
However, when looking at its performance compared to SVOD behemoths like Disney+ and Netflix, it still has some climbing to do if it wants to reach the top.
This article explores Hulu stats.
Hulu Annual Revenue 2022
In 2022, Hulu generated $10.7 billion in annual revenue, marking an 11% growth compared to the previous year. Additionally, it is estimated that Hulu's annual revenue for 2021 was $9.6 billion, with streaming services contributing $5.9 billion and live TV generating $3.7 billion in revenue.
Key Hulu Stats 2023
40% of the content on Hulu is Hulu original titles.
13% of the SVOD (Subscription Video on Demand) market is held by Hulu.
The US and Japan are the only two countries where Hulu is available.
Hulu doesn't do as well as Netflix, but Netflix has services in far more countries than Hulu. (Netflix is available in 190 countries).
Hulu Live TV has over 4 million subscribers.
Hulu has less exclusive content when compared to Disney+ and Netflix. Only 40% of its content is exclusive whereas Netflix has 83% of its content exclusive and Disney+ at 89% of its content is exclusive.
In terms of ratings, Hulu's original content is rated quite high receiving an average of 8 or more stars on IMDB, and also 80%-90% on Rotten Tomatoes.
Hulu Users Stats 2023
Females are the main users of Hulu with 52% of subscriptions being held by them.
Because of VPN services that allow website hopping, 34.7 million visitors from other countries have watched content on Hulu.
The average age of Hulu users is 31.
Gen Z and Millenials make up half (50%) of the subscriptions held on Hulu.
Millennials make up the majority of the subscribers at 37%.
In terms of socioeconomic status, 31% of Hulu users make between $50,000 and $100,000, and 19% make over $100,000. This means that half of the subscribers make under $50,000.
In terms of mobile reach, in 2019 Hulu had placed third in popularity (14%), right below Netflix at 25% and Youtube at 88%.
In terms of content for children, 33% of adults believe that Hulu is a good subscription service for child content.
Hulu Live TV sees a churn rate (that is the rate of people that stop a subscription) of about 6.9% a month. This is more than Netflix (2.4%) but less than YouTube TV (8%).
Hulu's retention rate (67%) is less than Netflix's retention rate (78%).
Hulu has over 42.8 million subscribers.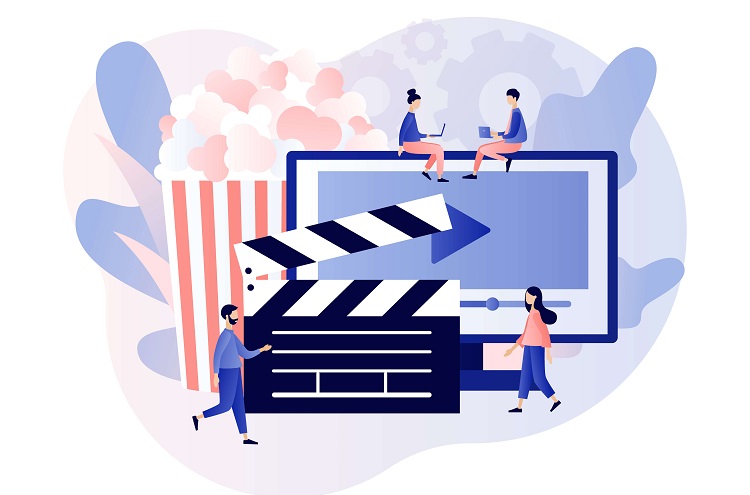 Hulu Annual Revenue and Market Share Statistics 2023
2022 Hulu Annual Revenue was $10 billion, an approximate 11% increase from the previous year.
Hulu's net worth was estimated at $16 billion in October of 2021.
In 2020 Hulu made $4.4 billion in revenue, a lot of which came from the ad business amounting to about $1.5 billion.
It's expected that just the ad revenue for Hulu for 2021 will have increased to $2.7 billion.
You might be interested to check those related posts as well:
FAQs
Is Hulu losing popularity?
Although Hulu has lost subscribers over the past couple of years, it still has been seeing a 25% increase in subscriptions each year, leading to 45.3 million subscriptions in the first quarter of 2022.
What is the number of Hulu users who watch it with ads?
70% of Hulu subscribers watch Hulu with ads, and with 45.3 million subscribers that means about 32 million people watch Hulu with ads.
How much money does Hulu Live TV make?
Hulu Live TV ends up being 5.5 times more than just the regular subscription service.
What is the percentage of Hulu content that is viewed on connected devices in the living room?
The majority of Hulu content is viewed in the living room and connected devices at 70%. This explains the lack of mobile popularity of the platform.
LEARN HOW TO MAKE $10K PER MONTH
Get My Book For FREE (Worth $15 on AMAZON)

Take Advantage Of This Special Offer Only For Today! Get my $15 book for FREE when you subscribe to my newsletter and I will show you the way to your first $10k month in less than one year.
Conclusion
Although Disney+ and Netflix still beat out Hulu in many ways, it still has quite a hold in the US market and is a stable SVOD service that will maintain its position when it comes to original and exclusive content.