If you're thinking about starting your own Amazon business, this Alibaba Amazon side hustle post might be of interest to you. Sourcing the products for your Amazon store is a critical part of the process. There are several places to go, but one of the more favorable options is to buy them from Alibaba.
In this guide, you'll find out all you need to know about how to buy from Alibaba. We'll start by explaining what Alibaba is, because many of you may never have heard of it before.
How to Sell on Amazon from Alibaba: What is Alibaba?
Alibaba is a well-known B2B e-commerce platform that operates in China. It connects suppliers and manufacturers with potential buyers. It is not the same as Amazon, because it doesn't sell directly to consumers.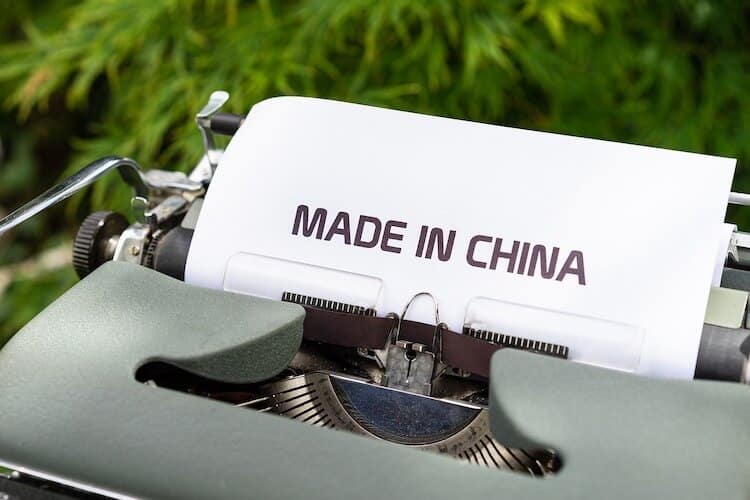 https://pixabay.com/photos/ecommerce-selling-online-2140604/
Overview of Alibaba as a B2B e-Commerce Platform
It's not uncommon for merchants to buy products in bulk from Alibaba and then to resell the products on Amazon. A wide range of buyers are attracted to the Alibaba platform, from small individual Amazon sellers to much larger retail brands.
Benefits of Sourcing Products from Alibaba for Selling on Amazon
Why is Alibaba so popular? The main benefit is that Alibaba sells products at a lower price point. Therefore, sellers can generate higher profits. The fact that this platform can offer sellers such a vast range of products is also a very attractive feature.
The platform is most commonly used by businesses, but regular shoppers can partake and thanks to Alibaba's unique payment system Alipay.com, you can be confident your payments are protected. The Alibaba platform is also very user-friendly which means visitors rarely experience any difficulties using it.
How to Mitigate the Risks of Sourcing from Alibaba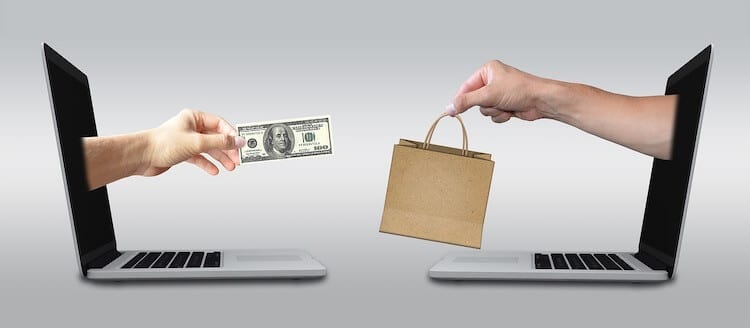 https://pixabay.com/photos/typewriter-words-paper-message-5531887/
There are a few risks associated with sourcing products from Alibaba, but it is possible to mitigate those risks by being cautious when using the platform. Here are some tips on what you should do.
Choosing High-Quality Products
The trickiest part of starting an Amazon business is finding out what to sell. Not only should you be checking there is demand for a product, it's available at a good price point and will deliver good profit margins. You should also be concentrating on high-quality products, as these are what sell best, and customers will keep coming back for more.
Verifying Suppliers and Product Quality
You should do your own research on any supplier you're considering. A good place to start is Google. Perform a search on the company and check things like their physical location, ownership status, business license, product quality and worker safety certifications, and look for an active website that's got plenty of images of the company operations.
In addition to that, check that the company has the necessary shipping authorizations and is familiar with Amazon shipping requirements.
If you can, aim to deal only with Gold suppliers that take part in Alibaba Trade Assurance. A Gold star badge is a good sign that the company has passed Alibaba's strict security checks. Should anything happen to your shipment, it also supplies protection and can help you get your money back.
Using Secure Payment Methods
Various payment methods are available for paying Alibaba suppliers, but some are less risky than others. The most secure payment methods include:
Bank Transfer (TT): This is the simplest and most straightforward payment method. Should you choose a bank transfer, the best approach is to give a partial amount in advance and then pay the balance after delivery. Getting exact payment information is also essential if you choose this method.

Letter of Credit: This payment method is also called a letter of undertaking (LoU) or document credit. It's a method that works very well for substantial orders, such as those with costs above $20,000. A Letter of Credit is by far the most secure method if you want to buy products with specified quality. A letter is issued by a creditworthy bank to an exporter and clearly specified the purchase and delivery terms. The bank that issues the letter underwrites the purchase, promising to pay the supplier once the goods are delivered.

Escrow: This method is also called the "Alibaba Secure Payment Service. There are minimal risks involved and it's a simple process. Buyers send payment for goods with the order. The buyer's money is held by Alibaba until the shipment arrives and is accepted.

PayPal: This is another fairly low-risk international payment method. Money is transferred to suppliers quickly, but should an problems occur, PayPal helps buyers get their money back. A big downside with this method is that high taxes are often added to money transfers.

Trade Assurance: This is a payment method offered by Alibaba and it uses a secure payment gateway on Alibaba.com. Should there be any losses because of delivery delays or poor quality products, the system will compensate you. It also provides protection against fraudulent suppliers.
Finding a Profitable Product on Alibaba for Amazon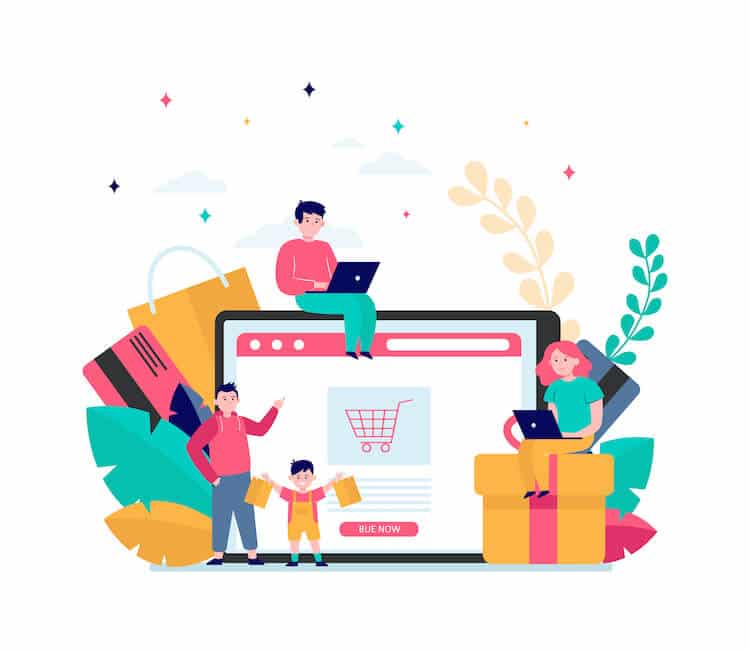 Finding a profitable product on Alibaba that you can sell on Amazon means you've got to source it for much less than you plan to sell it for. A good rule of thumb is the 3x rule. To figure out the profitability of a product, 1/3 of your sale should cover product costs, 1/3 should cover Amazon fees, while the remaining 1/3 is your profit.
For example, if you buy an item for $10, you must sell it for $30 to make a good profit.
Conducting Thorough Product Research
You'll need to do some research if you want to find profitable product ideas. Try the following tips to help you find the best things to buy on Alibaba to resell:
Amazon Best Seller's list.

Use tools like Product Research for Amazon to highlight low-competition, high-demand products with the help of smart filtering.

Focus on product niches that are not too saturated.

Make use of Alibaba's search bar to browse different categories.

Look for more cost-effective products.
Sourcing a Product from Alibaba to Amazon Step by Step
Once you've decided on the best products to buy on Alibaba and sell on Amazon, you've got to start the sourcing process, asking for quotes, and narrowing your search to include suppliers that fit your budget.
Creating an Account on Alibaba
Your first step is to create an Alibaba account. There are no charges or fees to do it and with an account, communication with your suppliers should be seamless.
Searching for the Desired Product and Manufacturer
Use the Alibaba search bar to find the exact items you want to sell. As well as finding exact matches, the search bar will also provide you with similar product categories and manufacturers. If you find something you like, click on it and you'll have access to more information.
This information might include images of the manufacturing process, and certifications the manufacturer or supplier may have, and how long they manufacturer has been associated with Alibaba.
If you prefer, you have the choice of searching by suppliers rather than products. This approach will work better when you're looking to source from a more expert, specialized manufacturer.
Communicating with the Alibaba Supplier and Requesting a Sample
The next step is to communicate with potential Alibaba suppliers. Use the "Chat Now" option and ask for more information about the product. Also, ask for samples because these are the best way to assess a product's quality.
Asking for a Quotation and Estimated Shipping Costs
As well as asking for samples, you should also talk to the supplier about costs. Ask for a quotation and an estimate for the shipping cost from Alibaba to Amazon FBA.
At this point in the process, you may need to put your negotiating hat on. Negotiation is an important part of sourcing for Amazon. You should negotiate the prices and the Minimum Order Quantity (MOQ).
At the same time, make sure to verify all the critical details. Ask whether the supplier has the necessary shipping authorizations, trade insurance, and whether they're familiar with Amazon requirements.
Placing the Order and Waiting for Delivery
The final step is the process is to complete your purchases. To make things really convenient, you can have your orders shipped to an Amazon FBA warehouse.
FAQs
Is Alibaba Allowed in Amazon?
Yes, it is perfectly legal to buy products from Alibaba and then sell them on Amazon. There are many successful brands that already use this business strategy to great effect. Allow Fulfillment by Amazon (FBA) to run the order fulfillment side of your eCommerce business and it'll make things even easier.
Is It Profitable to Buy from Alibaba and Sell on Amazon?
Yes, buying from Alibaba and selling on Amazon can be a very profitable business model. However, you should also be aware that risks are involved. As such you must be careful when choosing suppliers and make sure you're getting quality products.
Where to Buy Products to Sell on Amazon FBA?
There are many different options for buying your Amazon FBA products, alongside Alibaba. Here are a few examples:
Dropshipping

Thrift stores

Local retailers

Buying wholesale

Various online sellers

Returns and liquidations
Conclusion
Selling products on Amazon comes with several benefits. The price of Chinese goods is often very low, even when you add in import/export and freight duties. If you think you've got what it takes to be an Amazon seller, be smart about the products you buy, the suppliers you use, and the payment method you use.
Another aspect to be wary of is product quality. You can mitigate the risk by ordering samples and only dealing with reputable companies.
If you want to know more about how to buy on Alibaba to sell on Amazon, Reddit may have some more answers.