Wondering about some unique side hustles from home that you could do? Thinking about how you no longer want to work in the office or otherwise in a brick-and-mortar building? Read this article to get some great ideas to get you started.
Side Hustles for Women in 2023
#1 Online Side Hustles
It is easy to get started on a side hustle online! The biggest bonus is that you can do them from the comfort of your own home, or anywhere else where there is a stable internet connection. Here are a few ways to get started:
Blogging
Plenty of people do blogging full-time, but it can also be a side hustle in addition to what you're already doing. You earn money when blogging by doing affiliate marketing, earning income from ads or sponsored posts, among other things. Through your blog, you can offer consulting services, sell a product, or create an online course.
Freelance Writing and Editing
Websites like Fiverr and Upwork connect freelancers to clients. Get paid for writing all sorts of things ranging from articles to courses. Offer editing services on items like resumes and CVs or memoirs and books.
Virtual Assistant Services
You can also check out places like FlexJobs and Amazon's Mechanical Turk for becoming a virtual assistant. Do tasks like answering emails, managing social media, and data entry. These are all great ways to make money without a lot of extra effort exerted.
#2 E-commerce and Selling
Another side gig to consider is within the realm of e-commerce and selling items. This is great if you already have handmade items to sell, or like thrifting and selling them elsewhere. The biggest consideration is setting price points so that you make a profit.
Amazon Business
Have products you want to sell? Start an Amazon Business account and put those products in front of millions of customers. Then you can watch the profits come in.
Retail Arbitrage
Consider getting into reselling. Go to a retail store and purchase items, then resell them on Amazon or eBay for a profit. That said, use caution with this one because many retailers do not like resellers and you run a lot of risks of losing money.
A less volatile way of retail arbitrage is to thrift vintage items at second-hand stores and sell them on Etsy, which has a large market for that particular niche.
Etsy Digital Printables
Creating digital designs and selling them on Etsy is a great way to make money. Partnering with printing sites like Printify makes your life even easier, because all you have to worry about is the designs. You can set up the designs and then adjust as necessary to keep the money rolling in.
#3 Online Courses and Education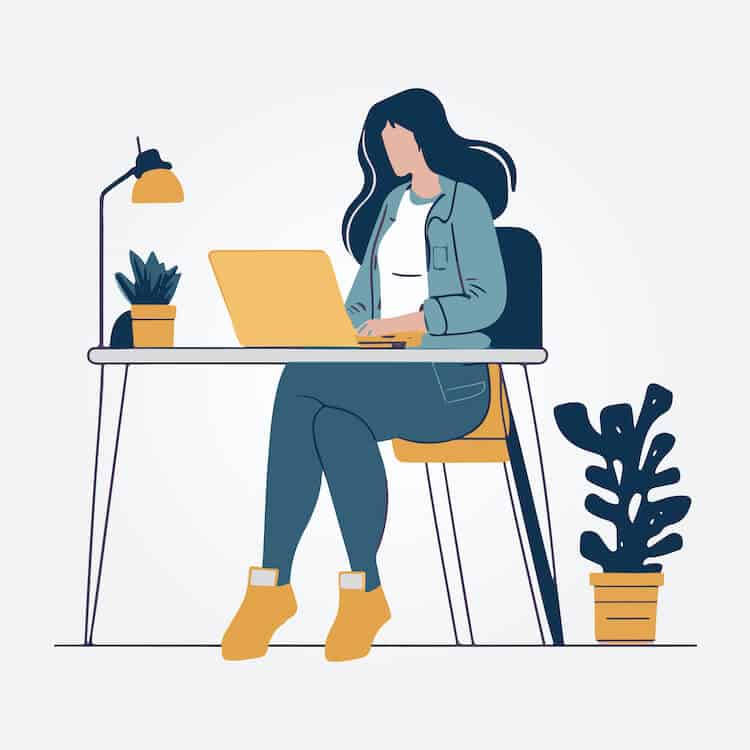 Have a lot of knowledge or experience with a skill? You could create courses and make money off of them. In today's age, people are more eager to learn than ever, and it has never been easier.
Creating and Selling Online Courses
Sites like Udemy and Teachable make it easy for you to create an account and upload a course for other people to take and learn. You just need to make sure your course is thorough and accurate in order to make the most amount of money.
YouTube Channel
You can also operate an educational YouTube channel and monetize it through YouTube ads, affiliate programs, and sponsors.
Email Newsletter
Consider writing out a newsletter and publishing it through a platform like Substack, where people can subscribe to give you a little extra money.
#4 Creative and Design Services
If you have an artistic eye, you can offer design services for that extra buck.
Web Design
Web design is very marketable. Connect with clients as a freelancer on places like Upwork, FlexJobs, or Fiverr. Alternatively, you can look for places hiring web designers or web design consultants.
Graphic Design and Logo Creation
If you like graphic design and creating logos, you can also offer your services as a freelancer for that side dollar.
#5 Other Side Hustles
Social Media Influencing
Becoming an influencer on sites like TikTok, Instagram, Facebook, and Twitter can earn you a lot of money. Review products, record podcasts, participate in webinars, write sponsored blogposts, and more to make a day's paycheck in hours.
Online Language Teaching
You can do this local or not local, but if you like languages, or want to help people learn your native language, you can find many opportunities in this area. Kids makes it easy for you to add an extra $100 to your daily take home pay by teaching kids languages.
SEO Consulting
If you're savvy with SEO, you could become an SEO consultant and help companies improve their websites for search engine optimization – for a price that you set.
FAQs
How To Make Money As An Attractive Female?
You can generate income as a personal trainer, a social media influencer, a model, and plenty others. You could join a promo team or work as a hostess at a club or lounge. Also look into becoming an extra for movies.
How Can I Make $2000 A Month Working From Home?
The best ways to do this include freelance writing, graphic design, blogging, running a YouTube channel, becoming a virtual assistant, marketing on social media, doing data entry, accounting, and bookkeeping jobs, as well as paid advertising.
How Can I Make $50 A Day Passive Income?
Investing is a great way to earn income passively. You could also try selling digital items on Etsy or renting out any extra space you may have in your home. Also, there are platforms that will pay you to put advertisements on your car for extra passive income.
Conclusion
Now you are more aware of the dozens of side hustles you can get into for that extra money. You could even turn some of these side hustles into your main hustle and not go back to the office. Good luck in your ventures!