If you're someone who loves to post photos of yourself, your travels, or your achievements on Instagram with motivational captions, you're in the right place! In this article, we'll provide you with a list of over 250 classy and cool attitude captions for Instagram to go with your awesome photos.
Motivational Attitude Captions for Instagram 2023
Great attitude captions for Instagram are important to make your photos stand out. These are the best attitude captions to use on Instagram.
My attitude depends on the people in front of me!
My opinions may have changed, but not the fact that I am right.
There is intelligent life on Earth, but I'm just visiting.
I've finally realized something: What other people think and say about me is none of my business.
Think like a proton, always positive.
Choosing to be positive and having a grateful attitude is going to determine how you're going to live your life.
Life: Besides gravity, nothing keeps me down.
Success is not easy and is certainly not for those who are lazy.
I will win. Not immediately, but definitely.
I don't follow other people. I follow my own orders because I'm my own boss.
If plan A didn't work, do not worry. Alphabet has 25 more letters.
I never dreamed about success. I worked for it.
Your attitude determines your direction.
If you want to make your dreams come true, the first thing you have to do is wake up.
Readers are plentiful, and thinkers are rare.
The task ahead of us is never as great as the power behind us.
The ones who are crazy enough to think that they can change the world are the ones who do.
If you can't convince them, confuse them.
Hey, I found your nose. It was in my business again.
Always stay true to yourself and never sacrifice who you are for anyone.
The road to success is always under construction.
If people are trying to bring you down. It only means that you are above them.
Be yourself, and you can be anything.
Try to solve your problem yourself… Don't depend on others!
Always remember you are unique, just like everyone else.
There comes a point in life when you realize who really matters, who never did, and who always will.
Never lose your sense of wonder.
The greatest pleasure in life is doing the things people say you can't 😉
There are two types of people: winners and losers. Winners always work hard. Losers always try to shortcut for a win.
The biggest slap to your enemies is your success.
May my enemies live a long life to see my success.
The ideal attitude is to be physically loose and mentally tight.
Attitudes are more important than facts.
Take charge of your attitude. Don't let someone else choose it for you.
Some people will love you. Some people will hate you. The rest will secretly wish to be you.
For success, attitude is as much important as ability.
The only difference between success and failure is one's attitude.
Excellence is not a skill. It is an attitude.
Wonders why people keep doing the same old things but yet expect a different outcome!!
Two fundamentals of cool life – Walk like you are the king or walk like you don't care who the king is.
I am who I am today because of the choice I made yesterday.
Intelligence can bring you success. But it's your attitude that keeps you there. Remember, grades don't define a person. Attitude does.
My attitude: I don't like to take the right decision… I take decisions and make them right.
I define my own life. I don't let people write my script.
We can complain because rose bushes have thorns or rejoice because thorn bushes have roses.
If you are good at something, never do it for free :D.
Classy Attitude Captions for Instagram 2023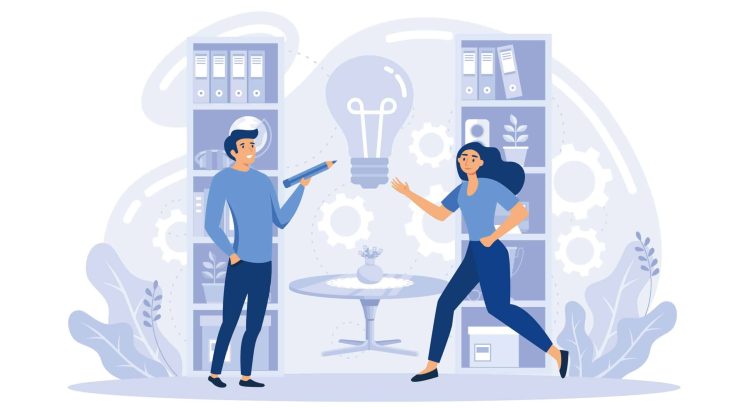 Are you a cool person with a classy attitude? If so, here are some Instagram captions for you!
I am a hot dude with a cool attitude.
When you feel like quitting, think about why you started
Hating me doesn't make you pretty.
Things won't get better unless you think better
Attitude defines you, so be choosy in picking it.
Note to self – I'm going to make you so proud
You can't do epic with basic people.
Never underestimate me because I am more than you think
They told me I couldn't, that's why I did.
I was born intelligent, but education ruined me!
A positive attitude will lead to positive outcomes.
If you don't like my attitude, quit talking to me
A great man is strong because he is gentle.
Positive anything is better than a negative nothing
A positive attitude changes everything
Coffee in one hand, confidence in the other.
Personality Attitude Captions for Instagram 2023
Are you looking to convey your cool personality through your Instagram captions? Sometimes, it can be challenging to come up with captions that you fully resonate with. We hope you'll resonate with these.
Character is who you are when no one is watching.
Manners matter. Good looks are a bonus. Humour is a must.
For success, attitude is equally as important as ability.
A strong positive mental attitude will create more miracles than any wonder drug.
I tried being like you, but my personality didn't like it.
Happiness depends on your mindset and attitude.
A positive attitude is definitely one of the keys to success.
Don't get my personality and my attitude twisted because my personality is me, and my attitude depends on you!
The weirder you are, the more fun you are.
Attitude is the pillar that holds up the world.
Watch your attitude, It's the first thing people notice about you.
Your attitude, not your aptitude, will determine your altitude.
Your attitude toward what is right and wrong shows who you truly are.
Remain calm in every situation because peace equals power.
You may not be able to change a situation, but with humor, you can change your attitude about it.
Smile Attitude Captions for Instagram 2023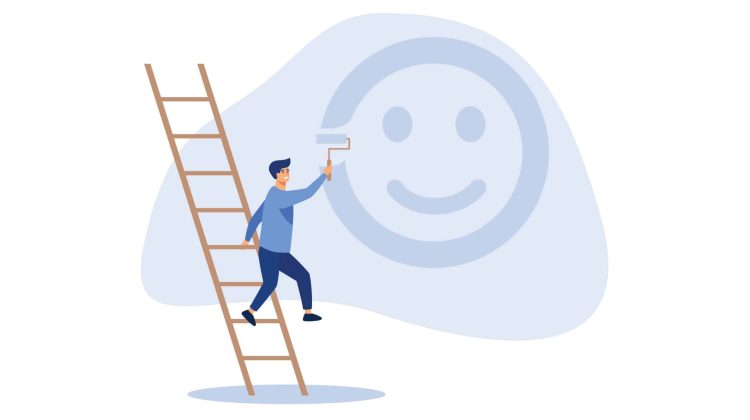 Your attitude is what determines almost everything in your life. When you approach life with a smile on your face, you can overcome almost any obstacle.
Be the reason someone smiles today.
Nothing shakes the smiling heart.
If you are too busy to smile, you are too busy.
Smiling is my favorite exercise.
Smiling resets your mood.
A smile is the best makeup any girl can wear.
Whatever comes my way, I take it with a smile.
The most beautiful curve on a woman's body is her smile.
Smile! It increases your face value.
Smiles are always in fashion.
Never regret something that once made you smile.
Smile is the beauty of the soul.
Stay strong, and make them wonder how you're still smiling.
A smile is a happiness you will find right under your nose.
Every smile makes you a day younger.
You are not fully dressed until you wear a smile.
All people smile in the same language.
When all else fails, smile.
Wake up with a smile and go after life!
Beauty is power; a smile is its sword.
7 billion smiles and yours is my favorite.
A smile is a curve that sets everything straight.
Most smiles are started by another smile.
There is always a reason to smile. Find it.
Life is like a mirror, we get the best results when we smile at it.
She wrote love with her smile and magic with her eyes.
Whatever happens, just keep smiling and lose yourself in love.
Worry less, smile more. Don't regret anything. Just learn and grow.
Thank you for being the reason I smile.
Behind my smile, there's a story you would never understand.
Never regret anything that made you smile.
Smile because you never know who is falling for it.
Smile. It is the key that fits the lock of everybody's heart.
I want to touch the heart of the world and make it smile.
And in her smile, I see something more beautiful than the stars.
Positive Attitude Captions for Instagram 2023
A positive attitude is the key to happiness in life! That's because when you see things from a positive perspective, everything seems to be brighter.
I wish I had 'Google' in my mind and 'Antivirus' in my heart.
Adopting the right attitude can convert negative things into positive ones.
Failure will never overtake me if my determination to succeed is strong enough.
Calm over chaos!
A thinking man can never be brave.
When you feel like quitting, think about why you started
A positive attitude can really make dreams come true – it did for me.
Ain't here to do good to you…hope you don't get me to do bad either!
A can-do attitude is all one needs. It acts as a bridge between success and failure.
A great man is strong because he is gentle.
Train your brain to see the great in everything
Coffee in one hand, confidence in the other.
It is a positive attitude towards life that makes dreams come true.
You can never buy Love… But still, you have to pay for it.
People will quit on you, you gotta get up every day and make sure you never quit on yourself.
Today is tomorrow. You worried about yesterday.
It's not who you are that holds you back, It's who you think you're not.
Don't get offended by others' opinions of you, It's just an opinion, not your destiny.
Sometimes you need to get burned into ashes and then rise up like smoke.
You will never win if you never begin.
If you want to shine like a sun, first you have to burn like a sun.
Classy is when you have a lot to say, but you choose to remain silent in front of fools.
Move on someone better is waiting for you.
You are worth more than second thoughts and maybes.
Show them what crazy dreams can do.
Champions are built in the mind first.
Be yourself you're not born to impress anyone.
A goal should scare you a little and excite you a lot.
Don't let your dreams, Be dreams.
Winners are people who never quit.
Push yourself out of your comfort zone.
True influence drives action, not just awareness. – Jay Baer
Girls' Attitude Captions for Instagram 2023
A girl with an attitude? Heck yes! Here are some captions for cool girls on Instagram.
It always seems impossible until it's done.
Only great minds can afford a simple style.
I know I am awesome, so I don't care about your opinion.
A positive attitude is definitely one of the keys to success.
I find strength in pain.
I found your nose. It was all up in my business again. Please keep that thing on a shorter leash.
The greatest pleasure in life is doing what people say you cannot do
Attitude is everything, so pick a good one!
I am multi-talented. I can talk and piss you off at the same time.
Keep a little fire burning; however small, however hidden.
Take me as I am, or watch me as I go.
Your attitude determines your direction.
My attitude is based on how you treat me.
You were my cup of tea, but I drink champagne now.
Her smile was like armor & every day, she went to war.
Be you, do you, for you.
Short, sassy, cute, and classy.
She was simple, like quantum physics.
I do a thing called what I want.
This is my town.
Boys' Attitude Captions for Instagram 2023
Looking for great attitude captions for boys? If yes, then you're in the right place! Take a look at these boys' attitude captions for Instagram pics.
I'm only responsible for what I say, not for what you understand…
I was burned by bridges so the devil couldn't follow me.
I am the one who can give you surprises and shocks at the same time.
Happiness depends on your mindset and attitude.
Keep your face towards the sunshine, you will never see the shadow.
The only thing worse than a boy who hates you is a boy that loves you.
Silent people have the loudest minds.
Attitude is a lot like pregnancy. You can try to hide it all you want, but eventually, it will come out.
A positive attitude will lead to positive outcomes.
I hear them talking behind my back. At least there is a reason why they are behind me.
I don't care what you think of me! Unless you think I'm awesome – in which case, you're right! Carry on…
Lay a firm foundation with the bricks that others throw at you
If you don't like my attitude then you have problems with your choice.
Positive expectations are the mark of a superior personality.
The real reason women live longer than men is that they don't have to live with women.
Dear Mario, I wasted my childhood trying to save your girlfriend. Now, you help me to save mine.
Love me for who I am – not what you want me to be. Take me or leave me. It's that simple.
Men hang out in bars for one of two reasons: Either they have no wife to go home to, or they do.
In my house, I'm the boss, my wife is just the decision-maker.
A gentleman knows his actions carry more weight than any words spoken.
Boys are great, every girl should have one.
Someone asked me: How is your life? I just smiled and replied, She is fine.
Every problem comes with some solution… If it doesn't have any solution, it's a Girl!
I am strong. I am kind. I am smart. I am important. I am fearless. I am amazing.
Every man is the architect of his own fortune.
Some men have Hundreds of reasons why they cannot do what they want to when all they need is one reason why they can.
Guys are like stars. There are millions of them, but only one makes your dreams come true.
Live fast. Be wild. Have fun.
Friends Attitude Captions for Instagram 2023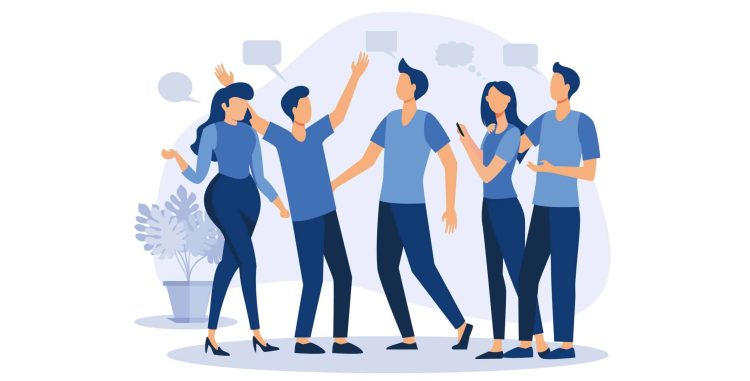 Friendship is one of the most important things in life. Why not caption your Instagram selfies with friends with these cool phrases?
You've never truly known happiness if it leaves when they leave
Friendship starts in loving hearts.
I am going to make a very beautiful life for myself, no matter what it takes.
My group of friends and I are the funniest humans I know.
Cry a river, build a bridge, and get over it.
Life without friends is just like an empty desert.
It's the friends we meet along the way that help us appreciate the journey.
If we wait until we're ready, we'll be waiting for the rest of our lives.
I don't know what's tighter, our jeans or our friendship.
I like people who don't need people to like them.
One friend can change your whole life.
Well, if they can put one man on the moon, why not all of them
We take photos as a return ticket to a moment otherwise gone.
True are the warriors who follow the beat of their hearts.
Cool Attitude Captions for Instagram 2023
When you approach situations and people with a confident attitude, you're able to get what you want most of the time. Take a look at these cool attitude captions for Instagram.
People say smoking kills, but what about feelings, bro?
If you want to be strong, learn how to fight alone.
I am definitely not the same person I was when I started.
Fly high so you can shit on their faces.
Every person teaches a lesson, every lesson changes a person.
Life without liberty is like a body without a soul.
Honesty is the most expensive gift, don't expect it from cheap people.
If you don't understand my silence, You will never understand my words.
I was cool – until global warming made me hot.
Don't tell me what they said about me. Tell me why they were comfortable saying to you.
What others think of me is none of my business.
One-Word Attitude Captions for Instagram 2023
Can you describe your attitude towards life in one single word? Yes, you can – with this list of bold one-word attitude captions for Instagram.
Beware
Craze
Nice one
Helping Hand
Incredibles
Splendid
Genius
Smart
Chill
In Mood
Good Fortune
Lavish
Looking good
Keep Calm
All is well
Glowing
Workout
Behaved
Unique Attitude Captions for Instagram 2023
Show off your awesome personality with some of these beautiful attitude captions for Instagram. Hopefully, the below list will help you find the perfect caption.
Save your feelings for someone who cares.
Be the master of your game and inspire others.
Where's my Oscar for acting like I care?
My pain is my motivation.
Keep in mind, One lie can kill thousands of truths.
Don't trust everybody, even salt looks like sugar.
Learn to accept rejections.
They call me a dreamer, but I am the one who doesn't sleep.
Your body can stand almost anything.
Keep calm and destroy final exams.
Be so busy that you don't have time to be sad.
Real is rare. Fake is everywhere.
Don't chase money, Chase the dream.
Nothing is more attractive than loyalty.
Why choose when you can allow yourself to have both?
Attitude Captions for Selfies 2023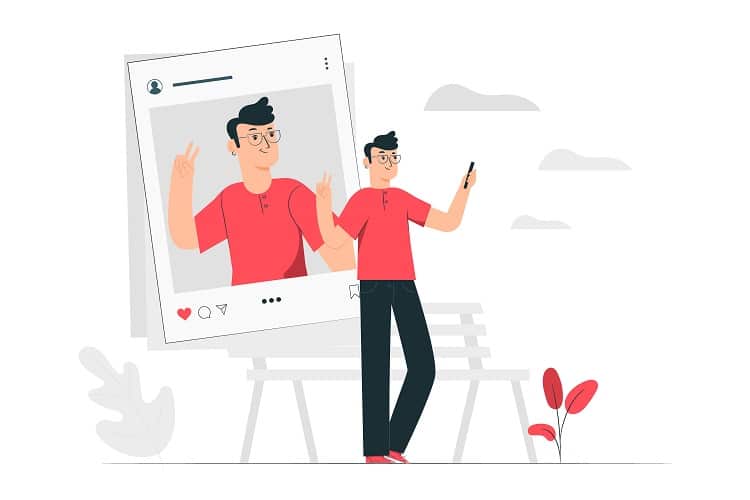 Not sure what to put in the caption of your selfie? How about an insightful, motivational phrase? If you're lacking inspiration, take a look at these attitude captions for selfies.
If the mind thinks of a believing attitude one can do amazing things.
I'm just a vibe you can't find anywhere else.
I'm not a second option. You either choose me or lose me.
Be a warrior, not a worrier.
You can either take me as I am or watch me as I leave.
You couldn't have handled me even if I came with instructions.
I wish I had 'Google' in my mind and 'Antivirus' in my heart.
Be yourself. Who else is better qualified?
Become the best version of yourself.
Be selfish enough to have self-love, self-worth, and self-respect.
Happiness blooms from within.
Make today so awesome, yesterday gets jealous.
Train your brain to see the greatness in everything.
Be like the sun. Keep on shining and let them burn.
Self-confidence is the best outfit. Rock it and own it.
Positive anything is better than negative nothing.
Things that are bad always taste nice.
The sky above me, the Earth below me, the fire within me.
Funny Attitude Captions for Instagram 2023
Attitude captions are a great way to stand out on Instagram. Whether you're looking for funny, sassy, or cute attitude captions, we've got you covered.
I may look calm. But in my head, I've killed you about 5 times.
You never know what you have until… You clean your room.
My alarm clock is clearly jealous of my amazing relationship with my bed.
I'm actually a nice person…Until you piss me off.
Apparently, I have an attitude. Who knew?
I am not perfect, but I am a limited edition.
I don't have an attitude problem. You have a perception problem, and that's not my problem.
Our phone falls, and we panic. Our friends fall, and we laugh.
Just remember that if you fall, I will be there to pick you up. As soon as I finish laughing.
Sometimes I pretend to be normal, but it gets boring, so I go back to being me.
Don't give me your attitude unless you want mine.
You might be interested to check those related posts as well:
FAQs
What are some good attitude captions for Instagram?
Here are some good captions:
There are two ways to be happy: Change your situation, or change your mindset toward it.
Before you judge me, Make sure that you're perfect.
Beauty captures your attention, but personality captures your heart.
What are the best attitude captions for Instagram?
Here are some best captions:
Your attitude is like a price tag, it shows how valuable you are.
Don't be afraid of being outnumbered, eagles fly alone. Pigeons flock together.
My life, my rule, that's my attitude…
What are some short attitude captions for Instagram?
Here are some short captions:
Catch flights. not feelings.
Be smart but don't be over-smart.
Worry less, smile more.
Self Love isn't selfish!
Own less, live more.
Conclusion
The right attitude caption for Instagram can give you confidence, make you feel good, or inspire you to post more photos. We hope that you found this list of attitude captions for Instagram helpful. And remember to have fun and express your personality with every caption you write!