Extended reality stats is a technical term that includes all kinds of immersive technologies.
For example:
In addition, the term includes those that are still waiting to be developed. XR technologies expand our reality.
They do this by providing an experience that combines the real and virtual worlds in one experience. In addition, they can be used to create an experience that's fully immersive.
In just a few years, XR has evolved into a crucial technology for the future workplace. Marketwatch predicts that globally, XR production will grow by 46.5% over the next few years.
With it becoming such a big part of everyday life, it's important to understand where the industry is going and that's where this post will help.
Key Extended Reality Stats and Facts 2023
The extended reality market is expected to reach the size of USD 125.2 billion by 2026.
The growth of the market has been attributed to the increased usage of XR devices in consumer, commercial, and manufacturing applications.
Regionally, XR innovation in Asia-Pacific and the United States is very strong. But particularly so in China, Japan, and South Korea.
The global AR, VR, and MR market was forecast to reach 30.7 billion US dollars by 2021 and rise to close to 300 billion US dollars by 2024.
By 2023, it is expected that industrial users will be three times larger than that consumers.
Extended Reality Customer Engagement Stats and Facts 2023
The use of XR in healthcare provides a range of interesting opportunities for medical professionals.
Experts predict that improvements to XR hardware, such as the introduction of smaller and more comfortable devices along with developments in software applications and connectivity will support the growing adoption of XR across a range of sectors.
The industries most disrupted by XR technologies are expected to be healthcare, automotive, and manufacturing.
42% of respondents in a 2020 survey expect the introduction of smaller devices and the development of fashionable devices to be deciding factors in the adoption of immersive technology.
Total AR/VR spending worldwide was projected to reach 12 billion US dollars in 2020 and is set to rise through to 2024 to reach 72.8 billion US dollars.
AR technology is used across numerous industries including healthcare, public safety, tourism, marketing, gas, and oil.
VR gaming and VR video make up the largest consumer use cases for VR technology.
Concerns have been raised about the safety of XR. Typically, injuries are a result of XR users bumping into actual objects in the real world and they are totally focused on their virtual experience.

Benefits of Extended Reality Stats and Facts 2023
In May 2017, conjoined twins were successfully separated through pediatric medical surgery at the Children's Hospital of the University of Minnesota. Surgeons used ER technology to visualize how the twins were conjoined, thereby making the separation easier.
A 2019 report forecast that VR and AR will boost gross domestic product (GDP) worldwide by 1.5 trillion US dollars by 2030. This is an increase from 46.4 billion US dollars in 2019.
Extended Reality Market Trends 2023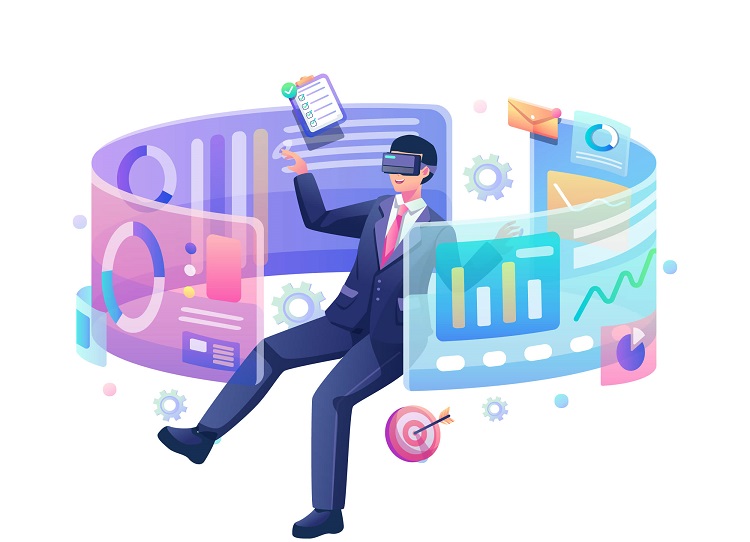 XR headset vendors include Sony, Oculus, and HTC which offer VR devices. Microsoft, Vuzix, and Magic Leap offer AR headsets and glasses.
Qualcomm and LG rank as the leading owners of XR patents.
Chipmaker Qualcomm joined forces with 15 telecommunications providers around the world to establish the Global XR Content Telco Alliance with the aim of developing 5G-based AR/VR content.
As of 2020, the US has 841 extended reality patents registered, Japan has 687 XR patents filed, and the World Intellectual Property Organization has 502 XR patents registered.
A 2019 report forecast that over 23 million jobs will be enhanced by VR and AR technologies globally by 2023, an increase from 800,000 in 2019.
You might be interested to check those related posts as well:
FAQs
How big is the extended reality market?
The global extended reality market reached a value of US$ 42.86 billion in 2021. It is expected to register a CAGR of 57.91% over the period 2022-2027.
Is extended reality growing?
Yes, it is growing and the market size is expected to reach USD $393 billion by 2025.
What percentage of the population uses extended reality?
In 2020:
100 million consumers used AR to shop
1 billion people worldwide use AR.
83.1 million consumers in the US used AR monthly.
70% of consumers 16 to 44 years old are aware of AR.
Last 2022, 17% of consumers in the US used AR.
Conclusion
Extended reality has been here for a while now, but a new generation of technology is transforming our landscapes and everyday lives.
This kind of technology is being adopted faster than anything before and the trend is likely to continue going forward.
When researching this topic, we used the following sources for our information:
Marketsandmarkets.com
Statista
imarc
XR Today
Mordor Intelligence
Globe Newswire