Good names for a company are those that are memorable, distinctive, and align with the brand, values, and offerings of the business. When choosing a real estate company name, it is ideal to consider your company's customer demographic and the types of homes bought and sold by your company.
This article has many great real estate company names to meet your needs.
What's a Good Real Estate Company Name?
Choosing a good real estate company name can be a daunting task. Follow these tips to help you come up with a clever and unique name:
It needs to be memorable and unique.
It must convey the right message to potential customers.
It should also be relevant to the services you offer
It should not be confused with another company's name.
The name you choose will be associated with your business, so it needs to stand out from the competition.
Luxury Real Estate Company Names 2023
Luxury real estate is a great industry, with substantial payouts. Luxury property clients value professionalism and style.
Below are some great name examples that use both.
Above Atlanta
American Brokers
American Realty & Associates
Beachfront Realty
Blackhawk Property Management
Citylights
Condo Realty
Dwell
Elite
ERA Sunrise
Fairmount Properties
Gem
Gorilla Capital
Hamilton House
Home Light
Ink
Kinder Reese
Long Realty Uptown
Luxury Realty
Memphis Invest
Metroplex Realty
My Seattle
Orion Management
Pro Teck Valuation Services
Real Property Management
Realty Source
Rite Real Estate Solutions
Sharp Realty Group
Special Agents
Sweet Living
The Broker Network
Turner Team
Urban Nest
Venture Commercial
Viridian
Westway
Creative Real Estate Company Names 2023
If a more creative-sounding name is what you're looking for to brand your company, consider the following options for choices that use real estate words in a fun way.
Affordable Realty
Avenue Realty
Best Relocation
Big Block
Cascade Realty
Climb Real Estate
Core Realtors
Courtland Partners
Eco Agency
Equity Point Real Estate
FirstClose
Full Circle
Highrises Realty
Home Team
Iconic Development
Kale Realty
Landmark Network
Living Room Realty
Marker Real Estate
Modern Realty
My Dream Home
Next Home Realty Connection
Parker Realty
Premiere Property Group
Rapid Realty
Real Living
Request Real Estate
Sand and Sea
Sterling One
Sync Real Estate
Team Diva Real Estate
The Trophy Group
Top-Notch Realty
Unlock Real Estate
Urban Pacific Real Estate
Wise Cat Realtors
PRO TIP
Create and maintain a website. Make a high-quality website and post content on it weekly. That way, you'll have a better chance of showing up in search results.
Unique Real Estate Company Names 2023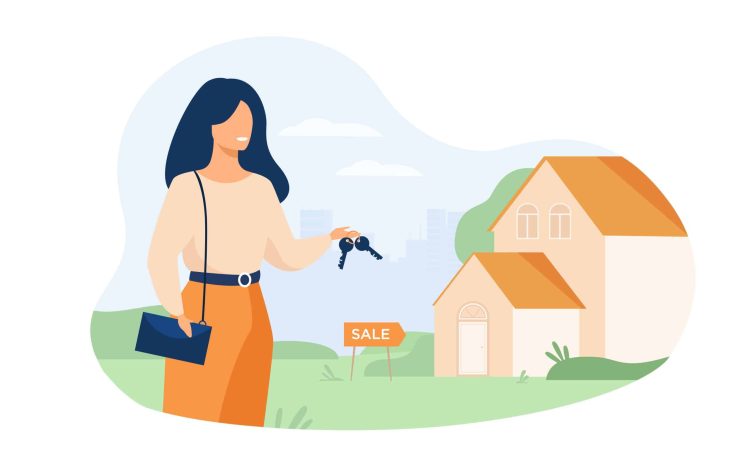 The benefit of using unique names for your real estate company is they may be more memorable to your clients or prospective clients.
Since it is always an advantage to have a memorable name and brand, consider these options.
50 States
A to Z Properties
Americorp
Archstone
Asset Realty Group
Az Real Estate
Beaulieu Real Estate
Broward City Collection
City Closers
Easy Way Realty
eLink Realty
eMortgage Logic
Executive Home Search
Grand Homes Real Estate Company
Green Realty Experts
Green Realty Services
Hatch Home Team
Home & Away Realty
House in Order
Housing Helpers
Hull Homes
I Want Real Estate
Imperial Homes Inc.
Integrity Property Services
Live Here
Lutz Property Solutions
Mint Avenue
Modern Living
Move Realty
Nathan Tabor
On The Market
Open Houses LLC
Park 85 Realty
Property Align
R.O.I. Properties
Real Estate Master
Realogics
Renters Warehouse
Shift And Serve Real Estate
Sold Fast
Spiffy Realty Fund
The Bungalow Guy
The Enterprise
The Graves Group
The Great Piece of Land
Township Properties
Transaction Realty
Tuff Agents LLC
Urban Ash
Viewpoint
We Buy All Houses
Your Address LLC
Your Choice Real Estate
Your Dream Properties LLC
Zero Nonsense Realty
Zip Realty
Real Estate Company Names for Residential Agency 2023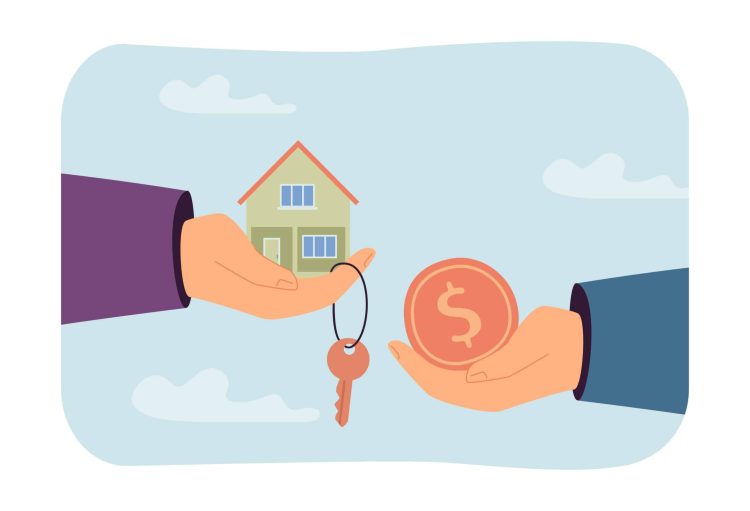 Residential property is perhaps one of the most common properties to handle in the real estate industry.
Don't let your agency name sound common, though! Consider these great options for residential real estate agency names.
Above All Realty
Exclusive Mahogany Real Property Services
Fair Real Estate Group
Five Star Realty
Fountain Estates
Gold Abodes
Great Vista Real Property Services
Historic Hearthstone Abodes
Jade Property Services
Lake Realty Group
Level Group Construction
Magnificent Brokers
Magnolia Abodes
Mariposa Abodes
Mirage Real Property Services
Mountain Homes
Nightengale Real Property Services
Onyx Real Estate Group
Osprey Nests
Palm Brokers
Pavillion Abodes
Peak Nova Realty Advisors
Perfect Group
Pinnacle Homes
PorchLight Realty Group
Preferred Real Property
Premium Real Property
Quick Brokers
Rapid Ironwood Group
Redwood Group
Ridge Nooks
River Homes
Rodeo Realty
Sage Nooks
Sandpiper Realty Group
Select Brick Builders
Signature Realty Associates
Sloan Realty Group
Smarter Realty Advisors
Spire Property Services
Stribling
Summit Real Estate
Superior Abodes
Superior Triumph Estates
The Agency
The Rider Elite Team
Timber Team
Zenith River Homes
Real Estate Company Names for Rental Agencies 2023
Rental properties are becoming increasingly popular, especially as housing prices rise.
Think about using the following options if rental properties are your focus.
Best Pool Apartments
Brave Cassia Nests
Bright Brokers
Champion Nests
Colossal Apartments
Deluxe Marblewood
Home & Hearth Property Advisors
Nest Rentals
Nook Rentals
Premium Abodes
Rentals Abodes Inc
Rentals Partners
Rentals Realty Group
Seamless Nests
White Picket Fence Real Estate
Your Rentals Team
Real Estate Company Names for Commercial Properties 2023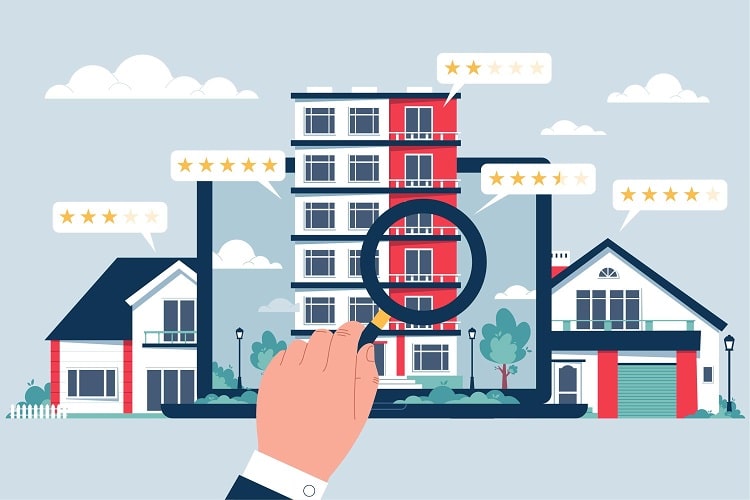 Like luxury real estate, commercial real estate can also pay very well. Consider the following options if your business is mainly focused on commercial property.
Commercial Office Group
Commercial Partners
Commercial Property Advisors
Commercial Real Property Services
Commercial Realty Group
Commercial Team Profit
Commercial Wholesale Brokers
Community Commercial Realty
Dream Big Real Estate
Economy Commercial Properties
ExpertOffices
Industrial Property Management
Knob and Key Realty
Market Realty Advisors
Pride and Property
Upside Avenue
Warehouse Traders
Real Estate Company Names for Apartments & Condos 2023
If you're primarily selling apartments and condos, consider the following options.
Above Apartments
Above Mountain Group
Acorn Partners
Adler Brokers
Adler Partners
Adler Real Property
Adobe Apartments
Agate Abodes
Agate Apartments
Agate Group
Agave Real Estate
Allen Tate Company
Anchor Partners
Apex Real Property Services
Apex Realty Group
Apogee Nooks
Arroyo Real Property
Aspen Homes
Aspire Homes
Axis Group
Azure Homes
Banyan Real Estate Group
Bay Realty Group
Beaches Real Property Services
Beachfront Realty
Benchmark Realty LLC
Best Garnet Homes
Best Nautilus Real Property
Best Real Estate
Birch Realty
Black Nests
Black Point Realty
Blue Apogee Realty
Blue Bird Group
Blue Jasper Abodes
Bluebell Real Estate
Bluejay Homes
Bold Realty
Bond New York
Bower Group
Brave Abodes
Brave Fountain Estates
Brave Group
Brave Real Property
Brave Willow Estates
Briarwood Nooks
Briarwood Property Services
Brick Realty
Bright Acorn Realty
Bright Realty Group
Brightline Brokers
Brilliant Mockingjay Real Property
Brilliant Redwood Partners
Brilliant Spire Team
Brook Real Estate
Caliber Real Estate Services
Carbon Apartments
Catbird Real Property
Champion Azimuth Property Advisors
Champion Nooks
Cherry Creek Properties
Circle Realty Services
Clever Nooks
Climb Real Estate
Colossal Abodes
Colossal Real Estate Services
Compass
CORE Real Estate
Cormorant Realty Group
Cottonwood Abodes
Country Club Properties
Crossroads Realty, Inc
Crown Group
Crown Nests
Crown Realty Advisors
Crown Realty Group
Deluxe Crown Group
Deluxe Granite Realty Advisors
Distinguished Magnolia Brokers
Divine Homes
Divine Pool Team
Divine Property Advisors
DJK Residential
Domus Apartments
Elegant Ironwood Nests
Elegant Red Fox Brokers
Elevation Abodes
Elevation Homes
Elevation Realty
Elm Realty Group
Equinox Apartments
Equinox Realty Group
Equitable Real Property
Equitable Realty Advisors
Evergreen Team
Everybody's Favorite Corner Realty
Excel Real Property
Four Corners Real Estate
Future of Real Estate Agency
Hearthstone Apartments
House Peddlers
Johnston Realtors
Lagoon Apartments
Market Timers Real Estate Investments
Moving Ahead Realty Services
Open Doors – Open Minds Real Estate Consultants
Premium Real Property Services
Red Carpet Realty Advisors
Towering Property Services
Towering Sandpiper Partners
Your Dream Home Agent
Good Property Management Company Names
Remember to choose a name that reflects the values and goals of your property management company. Additionally, check for the availability of the chosen name and consider any local regulations or requirements when finalizing your decision.
Prime Property Management
Efficient Estates
ProCare Property Solutions
Stellar Management Services
Elite Property Partners
Optimum Property Management
Prestige Property Group
Paramount Property Services
Signature Property Management
First Class Property Management
Professional Property Care
Premier Asset Management
Good Names for a Property Investment Company
These names convey a sense of professionalism, expertise, and the potential for financial growth through property investments.
Capital Heights Investments
Smart Yield Properties
Prosperity Ventures
Elite Realty Investments
Prime Asset Management
Optimum Property Investments
Golden Gate Holdings
Wealth Builders Real Estate
Premier Property Portfolio
Strategic Equity Investments
Infinite Horizons Properties
Legacy Property Group
Real Estate Company Name in the USA
These names aim to evoke a sense of patriotism, trustworthiness, and pride in the American real estate market.
American Dream Realty
USA Property Group
Star Spangled Estates
Liberty Real Estate
All-American Homes
Patriot Properties
Land of Opportunity Realty
United States Realty Partners
Red, White & Blue Realty
American Heritage Properties
Freedom Real Estate Services
American Landmark Realty
Real Estate Company Name in Canada
These names aim to reflect the Canadian identity, emphasize trustworthiness, and evoke a sense of pride in the Canadian real estate market.
Maple Leaf Realty
True North Properties
Canadian Home Finders
Great White North Real Estate
Northern Lights Realty
True North Investments
Canadian Dream Homes
Canadian Property Pros
Aurora Real Estate Services
CanaHome Realty
NorthStar Real Estate Group
True Canadian Estates
FAQs
How important is a real estate company name?
A real estate company name is essential for having a legitimate business in the field. However, not only must you have a company name, it must be a memorable one.
How to come up with a great real estate company logo?
To develop a great real estate logo, consider your company name and brand vision and align those with colors and aesthetics that match your plans for the company. When in doubt, get the help of a graphic designer.
What are some essential tips for marketing my real estate company?
Here are some essential marketing tips:
Build a social media presence. Frequently post pictures and updates of new properties for sale.
Use a professional photographer. The last tip said to post pictures often on social media, so make sure those pictures are from a professional.
Can I use a real estate name generator?
Yes, you can use a real estate name generator to help you develop ideas for your real estate business. Many online tools are available to generate names for your business and tools that can help you brainstorm ideas.
What are good names for a company?
Good names for a company are those that are memorable, distinctive, and align with the brand, values, and offerings of the business.
Bright Solutions
Jovial Enterprises
Integrity Innovations
Dynamic Designs
Creative Concepts
Steadfast Strategies
Ultimate Services
Prime Performance
Shield Solutions
Futuristic Foundations
What are different names for real estate?
There are various terms and names used in the real estate industry to refer to different aspects or types of real estate. Here are some examples:
Residential Real Estate
Commercial Real Estate
Industrial Real Estate
Retail Real Estate
Office Real Estate
Multi-family Real Estate
Single-family Real Estate
Luxury Real Estate
Vacation Property
Land and Development
Investment Property
Rental Property
Real Estate Development
Real Estate Investment Trust (REIT)
Real Estate Brokerage
These are just a few examples, and the real estate industry encompasses many more terms and subcategories. Each term represents a specific type or aspect of real estate, catering to different purposes, markets, and investment opportunities.
What is the professional name of a real estate agent?
A real estate agent is also known as a real estate broker or a realtor.
You might be interested to check those related posts as well:
Conclusion
This concludes real estate company name suggestions for you to use. You should now have some great ideas of what to name your real estate company, regardless of what types of properties you handle.