Do you have the perfect blog aesthetic idea? Or an amazingly curated social media account, and you want to update your handle to match? Here is a list of more than 400 aesthetic usernames for you to choose from. Grab them fast before they go!
Aesthetic Usernames
These aesthetic usernames are a great start if you don't know what to call yourself online.
AgileDwarf
AntiquePorcupine
Artfulprism
Athenique Clinique
Auburn Beauties
Barrycuda
BeautyBliki
Beautyrina
BumblingBee
Cadence Artful
Calibre Aesthetic
Capacity Artful
Corsairier
CriminalDonkey
DesignGiraffe
Domignome
Dragonightmare
DreamMonster
EthicalAesthetic
EthicalPetal
FalseStork
FarmVoid
Fbeauty
FluffyAlien
Frangipani
Fresh Facials
GreedySmirk
GuacaMole
Homegot
IdioticSpirit
Kimognome
Leoparty
LiquidSnake
LunchSquire
Massfrom
Mettbeauty
MiniMaggot
MinyHeart
MushyAlbatross
MusicalNewt
NuttyMoose
Ostricheyrich
Paparapi
Paradise Point
PlayWeasel
Porcupike
Pure Smiles
Redbeauty
RedChampion
Rerunner
Rhinosaur
RhythmSaint
Robert
RockBullfrog
RockTough
SceneryScatt
Scrideut
Simpline
SleepyPenguin
SlowCamel
SmarterChrome
Smasbeauty
SocialSk8r
Sparkle Specialists
StoneAesthetic
Stroonshire
Termight
Vikingkong
Weaselfie
Wolferal

Soft Aesthetic Usernames
One of these good aesthetic usernames is bound to give you the aesthetic Instagram username you've always dreamed of.
Barton Hollow
Big Belly Santa
Choco Fair
Dancing in Rain
Diving With Sharks
Fantastic Aesthetics and Where to Find them?
Floating in My Pool
FluffyApricot
Glittery Hearts
Glittery Rage
High on Caffeine
Hyacinth
Ice Breaker
Legends of Narnia
Life in Black and White
Moon Babe
Night Landscapes
Pixie Chicks
Red Balloons
Red Moon
Sober Santa
Soft and Mushy
Soft Rose Petals
Soul Reflections
Sour Dough Starter Kits
Strawberry Eclairs
Tokyo Lights
Yellow Daisy
You are my Sunshine
Zeus the Lorax
Dark Aesthetic Usernames
These usernames have a darker aesthetic for your edgier needs.
BadPhoenix
BeautyGrim
ChariAesthetic
CharmBeauty
CornyIncubus
Demonster
DigitalPixie
Diwrecktor
EnragedFroglet
FanSkate
FantasticChimera
Fromness
GlassCentaur
Glisten Skin
Graceful Touch Spa
Heavenly Esthetis
Hydra Fine
Iconjurer
Import Artful
Inspired Skin Care
Iso Fine
Jockteker
Joyfrom
Lantern Fine
Lavishette
Leticstreak
Luxallure
Makertz
Minerva
MintStunna
Octopixy
PlayfulWizard
PoisonTwin
Portblay
RedHoglet
Richer
Robeauty
Starfissure
Sumorgro
Termime
Teucomb
Vanillama
Vikingkong
Youngozon
Aesthetic Cute Usernames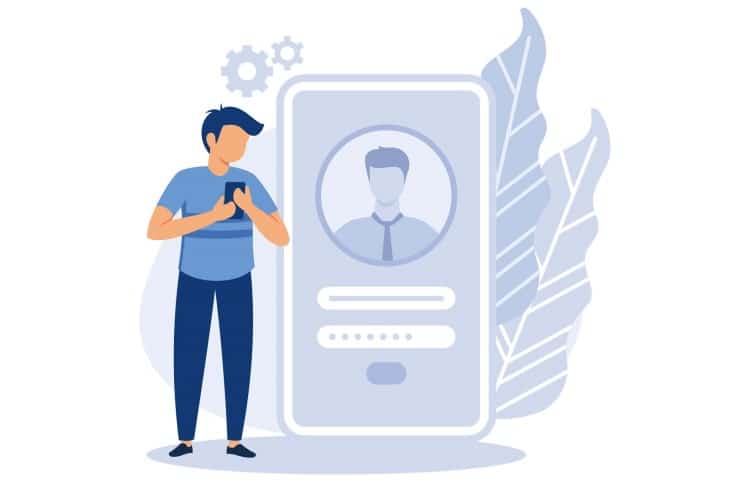 These cute aesthetic usernames are perfect to use for your Instagram names or other usernames across the internet. They are sure to give you a unique username and be a fresh face wherever you go!
Butternut Squash
C'est La Mort
Civil War
Concrete Green
Cute Dumpling
Dim Sum Momo
Dream Angels
Falling
Fresh Like Freesia
Hiking Landscapes
Jouska
Kale Smoothies and Chocolate Pies
Lacking in Social Skills
Lady Fanatics
Lana Del Ray of Sunshine
Liberosist
Lil Nas Z
Lonely July
Lumpy Potato
Maniac
Munchkins
Peace on Rocks
Posh Londoners
Purple wings of Gladiolus
Road Trip Lovers
Solar Power
Stargazing with Popcorn
Sweet N Sour
Waiting to Bloom
White Ghost
Unique Aesthetic Names
Use these aesthetic names for your Instagram username ideas.
Anewbaby
Anticipatesmoochies
Azlonal
Brumbyblossom
Bungleharmony
Bunniebubbles
Calmbask
Carriwitchet
Celebrationgratitude
Certiant
Comfortwobbly
Copyunhealthy
Dear Drizzle
Dobbybamboozled
Exhale Gobbled Gook
Gracious Ecstasy
Gratitude
Growsnickerdoodle
Horrorsweeping
Hubbatipsycakes
Hummuspeel
Jiggly Peppermint
Lewispoo
Marshmallows
Pachinko
Pachinko Woesies
Shortcakesweetheart
Skynature
Snowangelswonderful
Snurfwhoopsy
Tape Wacked
Thebestjin
Thrillllama
Tiddly Winkstush
Wavesoverjoyed
Welcoming Bubblebath
Welcomingmild
Willowhot
Wishblessed
Wondertoesy
Aesthetic Names for Girls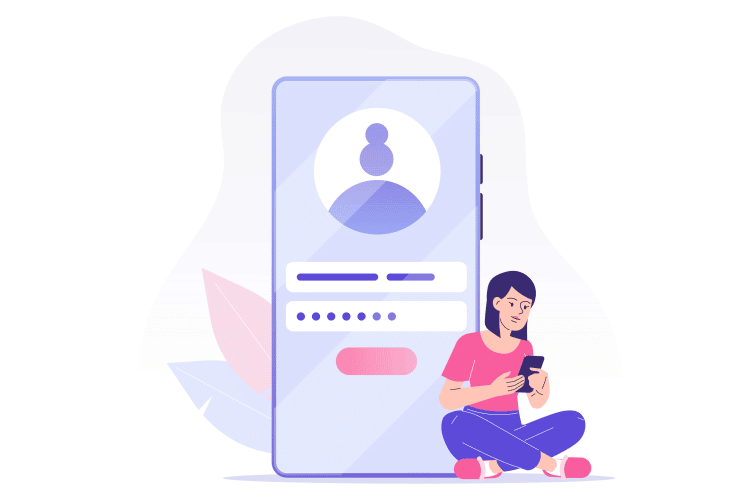 These aesthetic names for girls are soft-hearted and funny usernames. Use these username ideas anywhere on the internet they're not already taken.
22 And Already Tired
Alpha and Lambda
Anonymous
Curious Chloride
Designated Martian
Donut Holes
Emo kids of 90's
Evil Spawn
Eyeliners Ripped Jeans
Freckles on my Skin
Giddy as a Child
Illicit Heart
Little Stitious
Mad Mammals
Mad Woman
Moronic Acid
Nachoozzz
Nerd Dog
Psychotic Girl Bands
Sugar Giggles
Aesthetic Names for Boys
These aesthetic names for boys are some cool usernames. The aesthetic tone of these catchy usernames is perfect for use anywhere.
Aesthetic Junky
Aesthetic Mind
AspGenius
Bab Pure Purporse
Beautiful Time
Beauty Lifestyle
BreakingClever
Centroni
Cryomgi
Delight cosmetics
Fisbeauty
Fresh Beauty
Fromjob
Fromtype
Glowing
Hothome
Infinity cosmetic
InformationBeauty
LolBeauty
Maesthetic
Medinevr
MediumReader
MissingLoven
Naesthetic
Nurturing Aesthetics
Opulat
Partypete
Peel Simply Skin
PhatChat
Pluperfect look
PracticalBeauty
PracticalBeauty
Reciperowa
RedStone Artful
SecretAgent
Skin Wisdom
Splash touch
Swampmasher Happy
Turning Point
Young Again
Aesthetic Usernames for Instagram
These aesthetic Instagram usernames are bound to send the aesthetic meter off the charts. Using these soft aesthetic usernames is bound to draw attention to your account.
Afterglow
Billie Jean
Bomb
Coco Melon
Cookie Monster
Cool Black Shades
Custom Camera
Cute Like Puppy
Daylight
Fairy Lights
Golden
Kitten Eyes
Maroon White
My Polaroids
Old and Rusty
Oreo Kit-Kat Milkshake
Paradise Heights
Peachy Princess
Pink Skies
Princess Butter Castle
Red Salsa
Roller Coaster Rides
Sea of Cereal
Shark Tales
Smoke & Fire
Startlight
State of Grace
The Lucky One
Unicorn
Winter Ice Child
Aesthetic Usernames for TikTok
These aesthetic usernames are perfect for when you're making TikTok videos.
BeautifulSkull
BillyxSilly
CinemagicxxArts
CrazyXEmpanada
DeliriouslynWild
DeWetzelxxdeWetzel
DeWishxDeWish
DewxDesigns
Dollyxaway
Dustydessert
Ever Monkeyz
Grillerz
HeartXWarmers
Honey Belly Smiles
Kokaxkkolis
ladyPorato
LenazAesthetics
Lickwid
Loveseekerz
Luv HatxGlamour
MountainFountain
Natalethetics
Ninjaz
OdettezLeda
Pin Drop Spool
PoeticDivaz
Poketoez
PrincexZenith
Solo Beadzz
SolsticenCalm
Teamxtreme
TwinklingxTears
Aesthetic Usernames for Tumblr
Here are some excellent Tumblr aesthetic usernames for your blogging desires.
Aesthetic Meter
Bambi
Butterfly Heart
Cardigan Rituals
Clandestine Calamities
Contour Connoisseur
Diabolic Acid
Forever Depressed
Gucci Gang
Intellectually Elite
Laying on Rose Petals
Meeky Panda
Miss Americana
Muffin Tops
Obscure Little Emotions
Ocean Darling
Scrawny Kid's Mighty Tales
Sick of Coffee
Therefore I am
Tragic Chronicles
Aesthetic Twitter Usernames
These aesthetic username ideas are great for tweeting to your heart's desire.
Amusesnowangels
Birdsnowflake
Bloomlol
Brumbytiggytig
Bumberellwarm
Butterfly Snuggles
Calmwaterfall
Celebratejellybean
Curlup
Cutiedaisies
Dimpleslily
Dustcheerful
Exoticom
Fallcoolbreeze
Faultyshiver
Freetickle
Gracioushallelujah
Grassdelightful
Growjellybeans
Hilore
Hobby Doodles
Hubby Yippee
Hunnierain
Hurdy
Indonesianbento
Liliesdelightful
Lovelydaisy
Patiencesplash
Pixelchiffchaff
Pleasurefire
Poochblossom
Scoobyslim
Sing Holidays
Smiling
Smilinggratitude
Tecplau
Thanks Blossom
Togetherness
Weekend Bombsy
Yellow Goofy
You might be interested to check those related posts as well:
FAQs
How to come up with aesthetic username ideas?
While you can use a username generator for your new username ideas, you are also more than welcome to use one of the aesthetic username ideas from this list. For those of you wanting to come up with names by yourself, check out team name and baby names websites, or just smash words together!
What should I put for my username if taken?
If your username is already taken, you will have to use your aesthetic mind to come up with another username. You don't want to settle for random usernames.
Can I use a deleted username?
This varies by site. Some websites will let you use a username if it has already been deleted, while others will not.
Conclusion
The creative username ideas aesthetic is a hot topic. Hopefully, this extensive list of aesthetic nicknames will give you the cool name you always wish you'd had.