Ezoic is a suite of tools that utilizes AI to improve website revenue and performance while also increasing traffic. The platform tests ads and helps websites find optimal ad placement. It is also a Google certified partner, so they are both trustworthy and legitimate.
Introduction
Ezoic's AI tests hundreds of thousands of various ad layouts to find the best place to put ads as well as determining the best size and design of the ad. When integrated with a site, it will measure how many page views there are, how long people stay on the page, the bounce rate and much more. Then it cross checks those metrics against ad income and determines the best performing ad layouts for any given page on your website.
Benefits of Using Ezoic
The way Ezoic's AI works to test not only ad layout but also design and size means that it can do potentially a million combinations for optimal ad placement. Your ad revenue will double or triple with this tactic.
You have complete control over the maximum of ads shown per page, as well as what color scheme you want the ads to have or the general design. You can also disable specific advertisers. You can even exclude pages from Ezoic to enable some pages to remain ad free – for example if you have an affiliate page that would get bogged down with other ads. This also works in your favor if you have some pages that show adult content, because you can turn off ads on those pages and not be blocked from using Ezoic on the rest of your site – in comparison, AdSense would block your whole website.
Unlike AdSense, Ezoic allows sticky ads, which statistically perform better. Using Ezoic, you can add ads into the sticky sidebar, or anchor ads to the bottom of the screen on both desktop and mobile versions of your site.
Their user dashboard is full of informative metrics including Revenue, Page Views, Bounce Rate, Average Engaged Time, Social Shares, Earnings Per Thousand Visitors, and more. You can view the metrics by time period, by what pages make the most money, and other options. You can also filter the metrics by location, traffic sources, device type, and many more. With all of this knowledge, you can know exactly what kinds of changes you'll want to make going forward.
Ezoic also has amazing customer support that responds quickly with actual help instead of standard troubleshooting steps.
What is Humix?


Humix is Ezoic's response to the massive growth in popularity of video content. Video content is currently the most popular form of content. However, instead of needing to create videos to earn revenue, Humix allows publishers to get a share of revenue even if they do not create the videos themselves.
Using Ezoic's AI, Humix will auto-populate relevant and high-quality videos on a website as placeholders. You don't need to do anything, the AI does everything for you. Then, you share the revenue between yourself, the content creator, and Ezoic.
Alternatively, if you are a content creator, Humix can help maximize your revenue shares by putting your videos on sites with high traffic. This minimizes the amount of promoting and sharing you need to do of your work.
By pairing these two aspects, Humix solves the need for publishers to put out video content if they are not video content creators as well as the need of video content creators to market their content.
Humix does not pair videos with sites randomly. The AI identifies the subject matter of the website and finds a relevant video to put with the site.
What Are the Main Features of Humix
Humix Studio allows video content creators to add, edit, and delete videos, affix them with keywords, categories, and links, as well as create playlists. This is also where they can appeal or remove blocked videos. Entire batches of videos can receive updates of keywords at once.
Humix Site is where website publishers choose the locations for the video embeds, and change the settings for embeds. This includes excluding videos or types of videos from specific pages, customizing the video player, and modifying the video sitemap. This is also where website publishers must opt-in to share or display videos to begin with.
Humix Monetization is for website publishers to configure ads across the website, including videos and video settings.
Humix Channel enables video creators to opt where their videos are shared, manage their authorizations and integrations, and otherwise view their Humix channel page.
What are the benefits of using Humix
Video content creators still own the videos that are uploaded to Humix. Through Humix, they can build an audience without doing as much marketing of their own content. Their videos are auto indexed to appear in results. They earn revenue from their videos without messing with Google or YouTube's settings and the need for a large subscriber base.
The videos shared either to their own site or another website publisher's site increases the traffic to the site and visitors stay engaged longer on pages, generating more revenue. The site's usefulness is increased and thus SEO is increased.
Humix makes it easy to configure settings to optimize revenue. Ad length can be customized and giving visitors the option to skip ads is toggleable. Auto-play features can also be enabled.
For website publishers who do not create their own video content, they can tap into video content through Humix and their website benefits for the above reasons. Publishers can adjust settings for video relevancy and choose how they want the videos to be embedded on their pages.
How to Grow Your Site's Revenue with Humix and Increase Earnings
The biggest way to get earnings is to upload videos to Humix and insert them on your own site. This is perfect for people who already have a website and already create video content and are using a different platform to host the videos.
However, not everyone does both things. People who run a website and already have an Ezoic account can enable Humix videos to be inserted through the Auto-Engage and Earn feature. Humix's AI then does the rest to pair relevant videos to the web page. The revenue generated from the video is then split between Ezoic, the owner of the website, and the original content creator.
Conversely, video content creators can opt to allow their videos to be shared on networked sites with the Grow: Share Videos feature. This enables them to split the revenue of their videos between themselves, the website, and Ezoic, but not have to do the legwork of marketing and sharing the videos themselves.
Make your marketing so useful people would pay you for it. – Jay Baer
What is Flickify?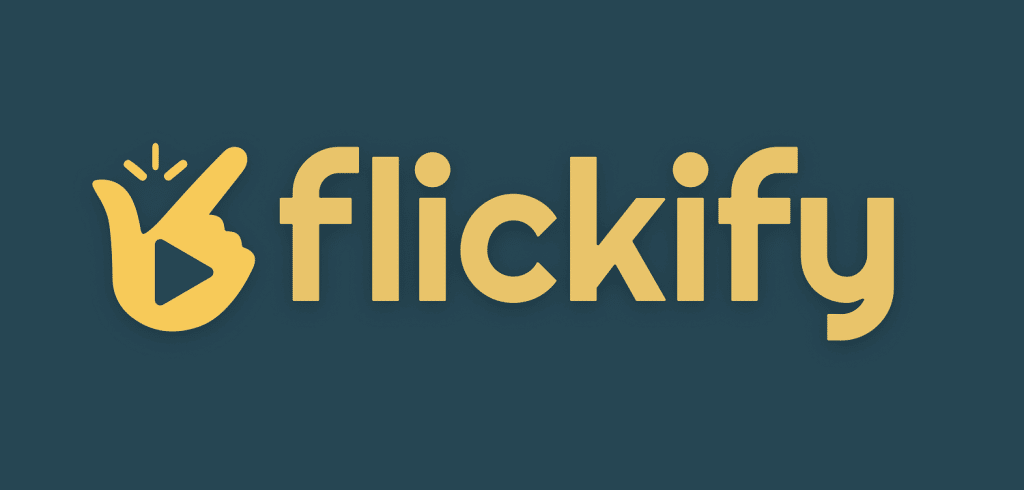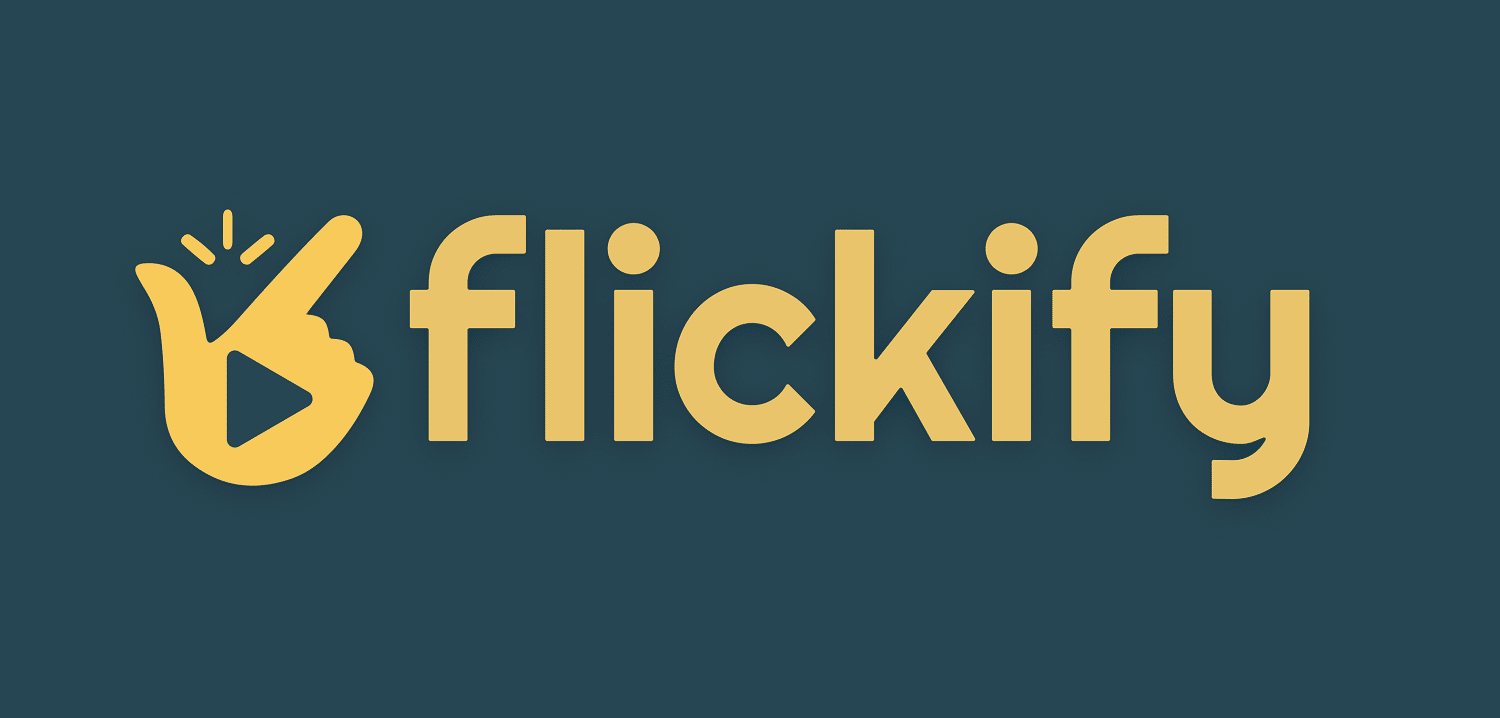 Ezoic's Flickify is a tool that turns written text copy into videos. Users can create professional level videos with a combination of text-to-speech technology and visual animations. Anyone using Ezoic already has access to Flickify.
Another one of Ezoic's AI, Flickify generates video to explain the content that is written in a page. Entire articles, blog posts, web pages, and more can be converted into a video that explains what the written content is. You can choose a theme for the video and otherwise customize it.
This is a great option for people wanting to provide an accessible option to their web pages, without being reduced to relying on third-party screen readers.
Flickify can generate videos in one of three ways. The first is to give Flickify the URL of a published web page. The second is to copy a script into Flickify's dialogue box. Alternatively, you can go through Flickify's program and generate a video by typing text slide by slide.
In any case, there is the option to pair the slides Flickify generates with media.
You are not yet able to sign up for Flickify separately from Ezoic, but the Ezoic team is working on making this available in 2023.
What Are the Main Features of Flickify
Flickify allows users to customize the videos by changing the narrator voice, setting the theme, background music, and adding media.
There are roughly 100 voice options in different genders and dialects to choose from. There are also roughly 60 preset themes to switch between to best fit the desired style for the final video.
Flickify has a music library to pair music with the video, or you can upload a track of your own. They also have thousands of royalty-free images to choose from that you can search for via keyword, or you can upload your own.
Once a video is made, you can publish it to the Humix Studio video library. From there, it can be shared on the Humix Video network should you choose. If the video is made from your website, you can put it back onto that page. If the video was crafted from a script or slide-by-slide, it can be tagged with keywords and then paired with a relevant site.
What are the benefits of using Flickify
Flickify is another way to capitalize on the growing trend of video content popularity. You can create videos for your websites easily if you are already using Ezoic's tools. Even if you aren't with Ezoic already, you can sign up for Flickify separately to make content for your business and website.
Videos made with Flickify are of professional quality and give you more content for your website. More videos increase webpage engagement which increases ad revenue.
If you create your own videos and embed them on your website, 100% of the ad revenue goes to you.
If you create videos and share them on the network, or you utilize videos from the network to be put on your site, you share the revenue between yourself and the other publishers.
Either way, you are getting more revenue.
Using Flickify and Humix Together
Flickify and Humix both work under the Humix Video Network as part of Ezoic's overarching tool suite. As a video content creator, you can use both Flickify and Humix to generate video content that can be used on either your website or other websites within the network. As a website publishers, you can allow Humix to insert videos from the Humix Video Network – which pulls both from Humix and Flickify, or you can use Flickify to easily create videos for your own web pages.
Together, this pair will give other video hosting options a run for their money. Humix and Flickify do not require creators to spend excessive amounts of time publishing their videos and building a subscriber base through marketing. Ezoic allows people to work on what they are already good at, and then pairs them with content made by other people who are good at that.
Video creators can focus on creating videos while Humix and Ezoic do the work of putting the videos in front of an audience and generate revenue. Website publishers can add Humix videos to their website and see a massive uptick of traffic and engagement, which generates more revenue. Flickify is easy enough that people without the skills and training of video editing can create professional level videos for their site in a fraction of the time. And time is money.
Conclusion
Ezoic's AI is perfect for getting websites more revenue based on ad options. Humix adds videos into the mix, making the perfect pairing of high trafficked web pages and high quality video content. Flickify is gives everyone the option to create easy videos to pair with websites. The combination of these tools gives more power and money to the creator.