We've all had that moment: we thought long and hard about how to craft the perfect Facebook post, painstakingly typing every single letter and then hitting "post." As we read through the final post, we notice all of the autocorrect mistakes. It's fine, all we have to do is tap the edit post button, but it's not there!
Why You Can't Edit Facebook Posts?
It's easy enough to click a button and edit a Facebook post, right? Well, usually, but every once in a while the social media platform simply won't let you edit posts on your Facebook page.
How to Fix "Can't Edit Facebook Post"?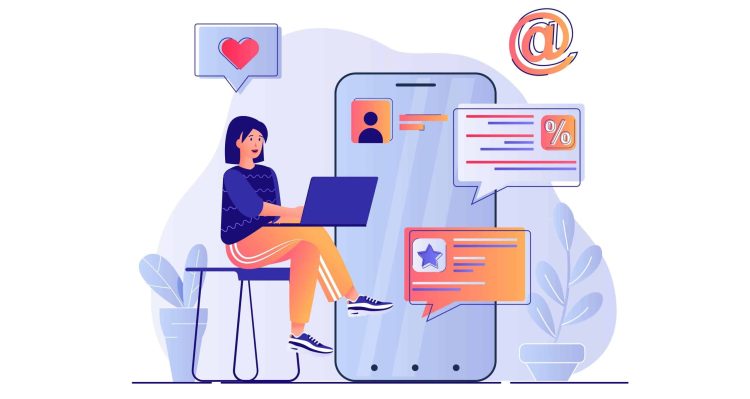 Don't worry if you're unable to edit the original post. There are a few tips and tricks you can try to edit Facebook posts in just a few minutes.
Check If Facebook Is Down
If you don't immediately see an option to edit your Facebook post, it's a good idea to check and see if Facebook itself is down. There are a few ways to do this. You can always check on a third-party platform like DownDetector to find out if other Facebook users are having issues with the social media platform.
If you have a second device available, you can log into Facebook from that device as well to find out whether or not Facebook is working.
If Facebook is down you'll simply have to try to correct the post at a later time. If Facebook appears to be working, go ahead and try one of the following fixes.
Edit your Page Post or See its Edit History
Take note of this: Page posts can be edited by
admins, editors, and people with Facebook or task access
to your Page.
Posts that have been boosted or are part of an ad campaign can't be edited.
Install An Older Version Of Facebook
If Facebook is working and you still can't edit posts, you may try downgrading to an older version of Facebook. Occasionally the newest versions of apps, like Facebook, may have trouble running on older devices. If this is the case, you can install an older version of the app. It is important to note that this fix only works for Android users.
Start by going to the Google Play store and uninstalling Facebook. You will need to find the APK (Android Package) of the Facebook version that you want to install and download it to your computer. Then on your phone, you will need to go to Settings > Security and click "unknown sources." Next, you will connect your phone to your computer. From your computer, you will access the SD card and create a folder or use the Downloads folder. Then drag and drop the selected APK into the folder. Finally, disconnect the phone from the computer and open your phone's file manager. Find the file you created or used within the SD card and select the appropriate apk to install.
After installing the app, restart the device. Check back on your post to see if the edit button has returned.
Update Facebook App To Latest Version
In most cases rather than install an older version, it may be beneficial to update to the latest version. Developers are continually improving their apps and fixing bugs, so most of the time a minor bug can be fixed by simply updating the app.
If you are updating Facebook on your iPhone, open the App Store. Click on your profile. Scroll down to see a list of apps that need updates. When you locate Facebook, click "update."
If you are updating Facebook on an Android device, you will need to open the Google Play Store. Tap on your profile. Select "manage apps & device." Find Facebook, and if there is an update available it will be labeled "update available." Select "update."
After updating an app it is a good idea to either close and reopen the app or even completely restart your device.
LEARN HOW TO MAKE $10K PER MONTH
Get My Book For FREE (Worth $15 on AMAZON)

Take Advantage Of This Special Offer Only For Today! Get my $15 book for FREE when you subscribe to my newsletter and I will show you the way to your first $10k month in less than one year.
Use Another Device
Sometimes the easiest fix is to simply try editing on another device. If you aren't able to edit on your smartphone, just hop onto your computer or vice versa. This is a great choice if not being able to edit is a one-time issue. However, if it continues to be a problem, you may choose another solution below.
Edit Facebook Post On Browser
Sometimes the problem can be with the app itself, in which case, jump onto a browser and edit the Facebook post from there. You can do this from your phone, PC, or laptop. Simply log in to the Facebook website using your credentials, find your post, and edit.
Uninstall and Reinstall Facebook
Sometimes it's a bug in the app. If simply updating the app doesn't work, then go ahead and uninstall and reinstall the app. Don't worry, this won't have any effect on your Facebook account.
To uninstall Facebook on your iPhone, find the app and hold it down. Then select Remove App > Delete App. Confirm that you want to delete the app. Then go to the App store, find Facebook and reinstall it.
To uninstall Facebook on your Android phone, first, open the Google Play Store, then click on the Profile icon. Select Manage apps & devices > Manage. Locate Facebook and tap "uninstall." Once you have uninstalled the app, go back to the Google Play Store and reinstall Facebook.
You may want to restart your device after reinstalling the Facebook App.
Clear Facebook App Cache
Another thing you can try is to clear the cache on the Facebook app. However, this is only an option if you are using an Android device. However, deleting and reinstalling the app on your iPhone will have the same effect.
To clear the cache on an Android phone, find the app, tap and hold until the menu opens and select the "i" for info. Under usage, select "storage." Then select "clear cache" at the bottom right of the screen. Close and restart the app.
Contact Facebook Support Team
When worse comes to worst, reach out to the Facebook Support Team. After all, it is their job to help users with these types of issues.
Conclusion
While frustrating, not being able to edit a Facebook post is no major cause for concern. Simply use one of the suggestions above to get the edit option back quickly.