Facebook Marketplace is, like eBay or Etsy, one of the most popular global online peer-to-peer consumer hubs, where small businesses, freelancers, and second-hand dealers are able to reach buyers all around the world.
Frustratingly, Facebook Market Place sometimes hides information from you. Here's how to see hidden information on Facebook Marketplace!
What is Facebook Marketplace?
Facebook Marketplace is an online e-commerce platform connecting Facebook users all around the world with each other so that they may buy and sell all sorts of first- and second-hand goods.
Initially launched as an alternative to Gumtree (UK) or Craigslist (North America), on which Facebook friends could trade used goods, Facebook Marketplace is now a bustling online marketplace portal where potential buyers can lay their hands on items as diverse as cars, gourmet food, real estate, and more.
Essentially, anything you can think of is available to buy from another user on Facebook Marketplace.
Why Is There Hidden Information on Facebook Marketplace?
Sometimes, when using the PC web browser version of the social media platform, you'll find that certain information on a marketplace listing is hidden from you when shopping.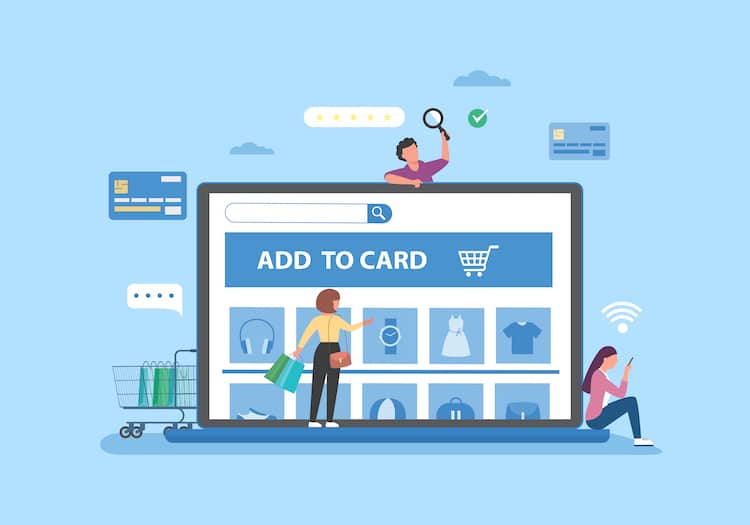 Instead of the seller's contact information or personal information (such as phone numbers and email addresses) being displayed, instead, you'll see an icon reading "Hidden Information."
This information is not hidden from you because you're not allowed to read it, but rather simply because the web browser version of Facebook is not as user-friendly as the Facebook app.
How To See Hidden Information On Facebook Marketplace 2023
Thankfully, it's super easy to see hidden information on Facebook Marketplace, provided you have a Facebook account; better still, if you have a mobile device with the Facebook Marketplace app downloaded from the Apple App Store or Google Play Store.
Let's take a look at the four easiest methods how to see the hidden on Facebook Marketplace!
View the Listing from Your Facebook Mobile App
The smartphone Facebook application has no such trouble showing sellers' personal information, and thus the most straightforward means of revealing that hidden information is simply to log onto your Facebook profile via the smartphone app and navigate back to the same listing you'd previously viewed from your desktop browser.
View the Listing from Your Facebook Mobile on the Desktop
If you don't own a smartphone or don't have one to hand, you can still view Facebook Marketplace listings, and their hidden information, via Google Chrome (or your preferred search engine).
Open up your preferred browser, and in the address bar, instead of typing www.facebook.com, input https://m.facebook.com/.
This will take you to the mobile version of the Facebook website, from which you can navigate to the mobile version of Facebook Marketplace and on to the listing with the previously-hidden information, which should now be visible.
Use Chrome Developer Tools
Sometimes, the trick we mentioned above (using the mobile version of Facebook rather than the desktop version) might not work.
This is because the Facebook servers may still recognize that you're attempting to access the marketplace via a PC or laptop. In this case, you can manually override the version of the website you're shown by using Google Chrome Developer Tools.
Simply follow the above instructions to view the Facebook Mobile website from your desktop, and once logged in, press F12 on your keyboard. Next, click "Device Toggle Toolbar" and select either iPhone or Android.
Finally, refresh your browser with F5. The Facebook servers will now accept you as a mobile user and reveal hidden information to you.
Contact The Facebook Seller
If all else fails, and you're still unable to view hidden information in your Facebook Marketplace news feed – thus preventing you from bagging a great deal – then you can, of course, always contact the seller directly for their information.
To do so, either use the Facebook Messenger app on your smartphone or send the seller a direct message via your web browser.
Just remember to ask them politely for the information you need and to state your reason. I.e., "Hi there, I was wondering if you could please give me your email address or phone number? I'd like to discuss your listing with you in greater detail."
On your Phone or Tablet
To quickly get to the Marketplace, tap your profile icon in the top right corner or the three-line menu in the bottom right corner and tap Marketplace in the menu that appears.
You'll see [hidden information] in the description, where personal information, like a phone number, was hidden.
Then tap "Share" It's a curved arrow icon that you'll see below the listing's picture.
Next is "Copy Link" This is near the bottom of the menu and will copy the link to this Marketplace listing to your phone's clipboard.
Open the Chrome: You'll need the app on your mobile to continue. If you don't have the web browser, you can download it for free from the Google Play Store or Apple Store
Go to https://facebook.com and log in. If you're not logged in.
Navigate to the Marketplace link you copied earlier.
Find the information that's no longer hidden. Scroll down the description and you should see the information that was hidden is now visible.
FAQs
How To See Hidden Contact Information On Facebook Marketplace?
When the contact information of a seller is hidden on Facebook Marketplace, you can either message them via the Messenger app or use the mobile app/website version of Facebook to view the hidden information on the listing.
How To Hide Your Name On Facebook Marketplace?
You can hide your real name on Facebook Marketplace by editing the "Your Real Name" section of your Facebook account and using a pseudonym instead. Just head to "Account Settings" from the Facebook app or website and change things there.
How To Check Hidden Facebook Inbox?
To view hidden Inbox messages on the Facebook desktop, tap the Messenger icon, then the three dots, then 'Message requests,' then 'See All in Messenger.' To view hidden messages on your smartphone, tap your profile picture, then 'Message Requests,' then 'Spam.'
Conclusion
If you were stuck wondering, "How can I see hidden information on Facebook?", then, hopefully, this little guide of ours has helped you solve that problem! See all hidden information and messages on Facebook and Facebook Marketplace by using our step-by-step instructions.