✨A good caption can bring life to your snap. Snapchat captions are the perfect on-the-fly way to show how you feel and also give a little entertainment and humor when needed.
Whether you want to caption your Snap with a nice quote, a funny saying, or an inspirational phrase, below is a list of 315 Snapchat captions that will help inspire you.
What Are Good Snapchat Captions? 2023
The answer to that question is: it depends. The key to a great caption is making it relevant and relatable but also unique. You want your Snapchat caption to stand out. However, the best Snapchat captions are funny, clever, and usually in character with whatever you're posting.
The Best Snapchat Selfie Captions 2023
Having fun taking selfies on Snapchat? You can make your selfies even more fun with these clever and best Snapchat selfie caption ideas!
Real men don't take selfies.
But first, let me take a selfie!
You can't buy happiness.
Wishing you were here.
Be happy. It drives people crazy.
Sunday mornings are meant for you and me.
It's been a while since I've seen your face.
I'm drowning, and you can't even see.
The world is so big, yet all my thoughts are still about you.
Why so serious?
As free as a bird.
I'm sorry I exist.
Chilling like a gangster.
Music on—world OFF!
You make me happy in a way no one else can.
Angel face, devil thoughts.
My selfies will rule over Snapchat.
Giving my front camera some love today.
My hair is the crown I never take off.
I woke up like this.
Mirror: You look good. Front Camera: NO!
Maybe I was born with it.
Inspirational Snapchat Captions 2023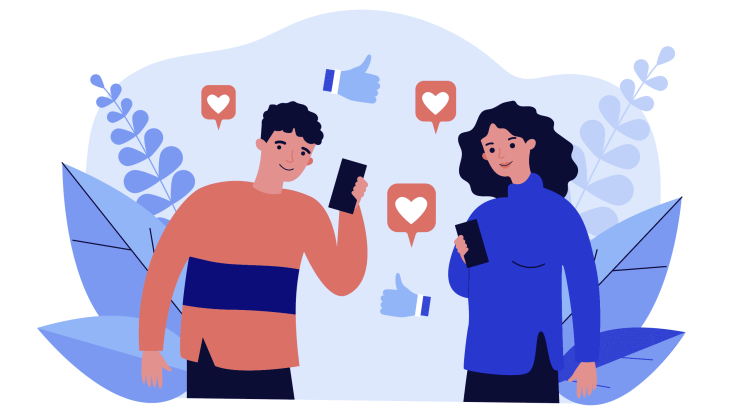 Snapchat is the perfect way to keep people waiting for your next update. Take a photo, add some text, and send it to your followers. Here are some great Snapchat caption ideas.
Have no fear of perfection, or you'll never reach it.
Life can only be understood backward, but it must be lived forward.
Don't think outside the box. Think like there is no box.
It's the little things in life that matter.
Treat yourself. You deserve it!
Get out there and live a little.
Being happy never goes out of style.
Grow through what you go through.
Let it hurt, and then let it go.
The more people I meet, the more I love my dog.
Today is canceled.
Whatever is good for your soul, do that.
Smile more. Worry less.
I don't know where I'm going, but I'm on my way.
Be lucky for being alive!
When the clouds cover the sky, you need to be your own sunshine.
Money can't buy you happiness.
All the best things in life are free.
If you are alive, you are lucky.
If I could, I would edit my life.
Life is ours to be spent, not to be saved.
Life only favors the fighters.
Stay strong. Life will get tired of humiliating you.
Life is short, and it is here to be lived.
Snapchat Picture Captions 2023
Snapchat picture caption ideas can be a little tricky. Should you be funny, opinionated, or inspiring? Here are some Snapchat picture caption ideas you may like.
When someone says, "you've changed."
That moment when you realize your childhood is over.
I act like I'm ok, but I'm really not.
Blood type: matte black with a hint of gold.
Whatever you do in life, make sure it makes you happy.
I like when you smile, but I love when I'm the reason.
Hey, I just met you. This is crazy.
Selfie Sunday.
Never love anyone who treats you like you're ordinary.
Trying to forget it, but the memories are too strong.
We all start as strangers.
The truth is, I'm crazy for you. And everyone can see that but you.
Stop looking for happiness in the same place you just lost it.
When I am feeling down, I put on my favorite heels and dance.
Little miracle moments are full of wonder.
This is just a preview. Snap back for more.
This place deserves to be captured.
You and me, in one photo.
This photo shouts perfection.
I love life. I love my photos.
This is the most magical picture of my life.
Some days you just have to create your own sunshine.
Young, broke, and fabulous.
Be you and create you.
The charm of simplicity.
Memories travel with us forever.
These are the moments we live for.
Live life in warm yellows.
Needed a break.
Gotta move differently when you want different.
I should stop. Stop wondering.
Mind is not in the right mind.
Trying to imagine.
Not sad. Not happy. Just empty.
The moment right there.
Life is what you bake of it.
Snapchat Filters Captions 2023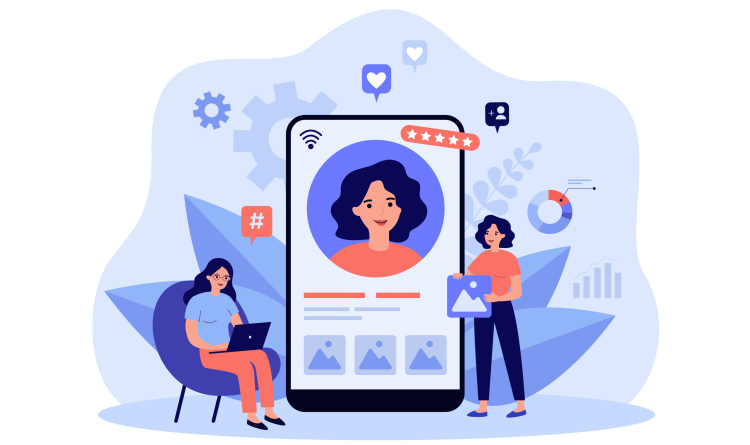 Loving Snapchat filters? Why not accompany them with these witty captions? Take a look at these Snapchat caption ideas.
Let us get lost in the sunset together.
I don't care who likes it and who doesn't.
I miss your voice.
I'm finally smiling for me again.
You're the best.
Make it happen. Shock everyone.
I'm here for a good time, not a long time.
There are so many beautiful reasons to be happy.
Never too old for anything.
And suddenly, sad songs are not sad enough.
It just blooms.
Short Snapchat Captions 2023
A picture is worth more than a thousand words. And if you're someone who doesn't like to express themselves in a lot of words, these short Snapchat caption ideas are perfect for you.
So far, so good.
I would rather die of passion than of boredom.
Wanting to be someone else is a waste of who you are.
Just smiles.
All I do is win, win, win. No matter what.
Together we could be unstoppable.
This is me.
Welcome to my world.
Simplicity is the key to happiness.
Whether you think you can or you think you can't, you're right.
To love oneself is the beginning of a life-long romance.
I got nothing.
In a world of darkness, look up at the stars.
Thanks for checking in!
Happy thoughts.
No matter what you do, your job is to tell your story. – Gary Vaynerchuk
One-Word Captions for Snapchat 2023
Want to summarize your Snapchat streak with a few words? Here are some one-word (or more-than-one-word) caption ideas you may find the ideal for your Snaps.
Dark.
Rider.
No captions needed.
Attitude.
Desi Munda.
I am the best.
Cool life.
Excitement.
Oops.
Business only.
Hard work needed.
Killing deads.
Walkers night.
Deadly walk.
I love myself.
Excellent.
People will hurt you if you let them.
Game changer.
Time-lapse.
Hokkah lover.
Damn high.
Let them in.
Bring some booze.
Real messed up life.
Worthy life.
Do something for yourself.
Sleepless nights.
Hard work.
Work on it.
Decide your decisions.
Successful.
Keep calm. Stay happy.
Remember your mistakes.
Unforgettable.
Adams & Eva.
Day & Night.
Tekken.
Gaming zone.
King.
Half-life.
Beatable.
Boom boom chao.
All about money.
Life is sucks.
Nobody dies.
Beard love.
Love of life.
Handsome.
Wizard.
Loving.
Boyfriend.
Fault in our stars.
Fall in love.
Beautiful creature.
Nice one.
Treasure
Best thing ever happened.
Wrong things.
Describe yourself.
Work of your own.
Inner peace.
No one can do it.
Catch me if you can.
Go on your path.
Always take the right path.
Keep walking.
Do what you want.
Cute Snapchat Selfie Captions 2023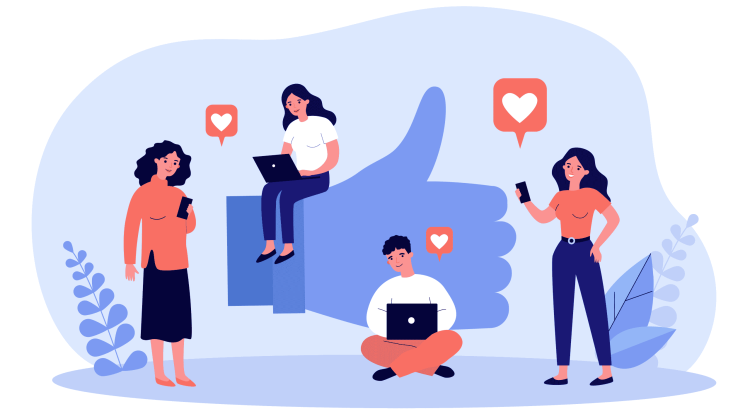 You have this really cute picture to upload to Snapchat but don't really have a caption that fits it. We get the feeling! And that's why we've prepared this list of cute Snapchat caption ideas.
Good times and tan lines.
Snap me back or I'll find you.
Smile a little more, regret a little less.
You are my favorite distraction.
Can I borrow a kiss?
Some people are worth melting for.
I miss you like the desert misses the rain.
Life is what occurs to you when you try to be happy.
This cute face is made possible by belly rubs.
Create your own sunshine.
Awayday.
Sunday Funday.
Washed up like this.
Hot girl summer.
Just a girl in a bar.
Fresh air, don't care.
Pizza & movies.
Not everyone likes me, but not everyone matters.
You don't understand how hard it is to take a selfie when you're ugly.
It's not a phase mom. It's who I am.
I like foodies.
I was born to stand out.
Don't mistake my kindness for weakness, bitch.
Only a life lived for others is a life worthwhile.
People say best friends are hard to find; that's because the best is already mine.
Sweet Snapchat Captions for Partner 2023
Posting Snaps with your partner? Accompany them with these sweet and loving captions your other half with love.
Life is better with you.
The best thing to come from Tinder/Bumble/ Hinge/Her.
Love you more than mimosas at brunch.
Quality time with my partner in crime.
The Harry to my Meghan.
The Ashlyn to my Ali.
The Saweetie to my Quavo.
The A. Rod to my J.Lo.
The Sophie to my Joe.
The little spoon to my big spoon.
The big spoon to my little spoon.
Together is a wonderful place to be.
To the moon and back.
A better love story than Twilight.
Love you more than pizza and prosecco.
Like two peas in a pod.
No one else I'd rather do life with
Snapchat Captions for Friends 2023
There's nothing more fun than sending Snaps with your best friends! Here are some captions you can use for those group selfies with your BFFs.
Be fearlessly aesthetic.
A friend in need is a friend to not be avoided.
Self-love is not selfish.
At least this balloon is attracted to me!
I need a six-month holiday twice a year.
With great power comes a great electricity bill.
Sunday fun day.
Just double tap.
Showing cleavage doesn't fix your face.
Every time my phone goes off, I hope it's you.
Romantic Snapchat Captions 2023
Ready to express your love for someone through your Snaps? If so, here are some romantic Snapchat captions you might like.
I love you this much!
Take my hand, and we'll make it – I swear!
I just want to cuddle. That's all I want.
Nothing is impossible for pure love.
We loved with a love that was more than love.
True love begins when nothing is looked for in return.
There is only one kind of love, but there are thousands of different copies.
Don't make love by the garden gate. Love is blind, but the neighbors ain't.
Loving you never was an option. It was a necessity.
Your love is all I need to feel complete.
Love is a lot like a backache: it doesn't show up on X-rays, but you know it's there.
In an instant and forever, love can make a fool seem clever.
Love is composed of a single soul inhabiting two bodies.
I will love you until the stars go out and the tides no longer turn.
There are only two times that I want to be with you. Now and Forever.
Everything that I understand, I only understand because I love.
Snapchat Captions for Foodies 2023
These Snapchat caption ideas for foodies are going to make your mouth water – we guarantee!
Hand over those cupcakes, and no one gets hurt.
Food: the best and the only reason to celebrate a hangover.
There's no "we" in fries!
Calories don't count on the weekend.
Square box, round pizza, triangle slices, now that's confusing.
What's a girl gotta do to get some pizza around here?
Life happens. Coffee helps.
When you're feeling downie, eat a brownie.
Pilates? I thought you said pie and lattes!
Good time and good wine.
Sorry, but the phone has to eat first.
Random Snapchat Captions 2023
Welcome to the random Snapchat caption ideas section. If you're looking for inspiration or need a caption idea but just can't think of one, then you've come to the right place.
And suddenly, all the love songs are about you.
Some days start better than others.
Do something today that your future self will thank you for.
Nothing will work unless you do.
The world has 7 billion people, and I choose you to be mine.
My mornings would be better if they started with you.
Surround yourself with people who get you.
At least we're under the same sky.
My thoughts are eating me alive, and I can't sleep at all.
You were my blessing, and I was your curse.
I'm a happy person.
Life's a soup, and I'm a fork.
Do you know why they call it a selfie? Because narcissism is too hard to spell.
If you ever miss the sun, just look at me.
Think happy, be happy.
You give light to my dark world.
Every little thing is going to be alright.
Sometimes, I think nothing matters, and then I remember you.
1 Year = 365 Opportunities
Snapchat Quotes About Life 2023
Whether you're feeling joyful, contemplative, or maybe just plain silly, this list of Snapchat quotes about life covers it all!
Stop looking for happiness in the same place you lost it.
The things that we love tell us what we are.
Focus on yourself until the focus is on you.
Surround yourself with those who out the best in you, not the stress in you.
Sometimes, blur is needed to see everything else clearly.
We all start out as strangers.
Smile, life is beautiful.
When you can't find the sunshine, be the sunshine.
Life is better when you're laughing.
Surround yourself with people who want the best for you.
Life is too short to wear a frown.
Every ending is just a new beginning.
You can't start a new chapter until you've closed the old one.
You never fail until you stop trying.
Snapchat Captions for Studying 2023
Are you looking for good Snapchat captions to use while studying? Or maybe you're looking to show your friends how hard you're studying. Either way, these snaps are a great way to do so.
Exam offer!!! Bring it on exam day, scratch and show it to your nearest. "professor," win a free trip to the principal's office, and enjoy 3 years of vacation at home.
Why study? The more you study, the more you know. The more you know, the more you forget. The more you forget, the less you know. So why study?
Can't spell studying without dying!
Every accomplishment starts with the decision to try.
It always seems impossible until it is done. – Nelson Mandela
Tough times never last, but tough people do. – Robert H Schuller
I want to study.
I've got a dream that's worth more than my sleep.
Rise and grind!
If you cry on seeing the question paper, it is an insult. If your teacher cries on seeing your answer paper, it is your achievement.
My school cares more about the uniform than about my education!
Student + dying = studying.
Our education system doesn't teach us teamwork. When we solve our tests in collaboration with others, they call it in. Foolish people.
The examined life is no picnic.
The brain is the most outstanding organ. It works for 24 hours, 365 days, right from birth, until you step into the exam hall.
Luck is for the lazy, and success is for those who work hard.
Funny Exam Snapchat Captions for Students 2023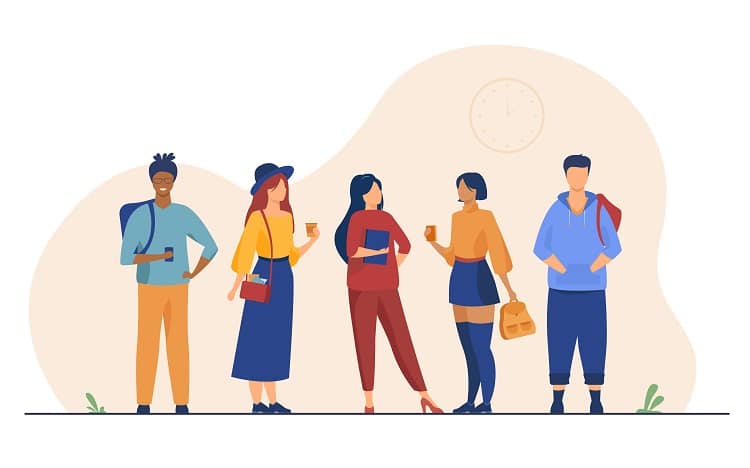 When it comes to captioning a Snapchat photo or video, the possibilities are endless. Here are some funny exam Snapchat captions for students.
80% of the exam is always based on one lecture you missed and one topic you didn't prepare.
Dear Math, please grow up and solve your own problems. I'm tired of solving them for you.
I wish exams came with a 50/50 option.
You might not make heaven if you cover your script during an exam.. Sharing is caring!
I know I am something because God doesn't create garbage.
If you are given an open-book exam, you will forget your book.
Examinations – the only way to know something, at least for a few days.
Why study for exams? Are they not about what you know or how much you can cram into your head the night before?
Best Quotes for Snapchat Captions 2023
Looking for the funniest, wittiest, and most creative quote ideas? Here are some of the best Snapchat quotes we're sure you'll like!
Besides chocolate, you're my favorite!
There may be no excuse for laziness, but I'm still looking.
My next drink is on you! Because I saw you and dropped mine.
I tell jokes, chat with people, and make stuff.
Don't play dumb with me. That's a game you can't win.
You're so stunning that I just forgot my pickup line.
Can I take your picture? I love to collect pictures of natural disasters.
I never apologize. I'm sorry, but that's just the way I am.
I'm not really a cutter-off sort of person. I'll chat with anybody.
Funny Quotes for Snapchat Captions 2023
Here are some funny Snapchat quote ideas that might make you giggle.
Study now. Love later.
You couldn't handle me if I came with instructions.
I came. I saw. I made it awkward.
Only dead fish go with the flow.
Just chilling.
Besides chocolate, you're my favorite!
There may be no excuse for laziness, but I'm still looking.
I have no idea what to put here, so you'll just get a bunch of flirty emojis.
I didn't choose the thug life. The thug life chose me.
She's beauty, and she's grace – she'll punch you in the face.
My Instagram posts – normal. My Snapchat pics – crazy!
Ovaries before brovaries.
I'm smart. I just do stupid things.
I may be a handful, but that's why you have two hands.
An intellectual solves a problem. A genius avoids it.
I know the voices in my head aren't real… but sometimes their ideas are just absolutely awesome!
After Tuesday, even the calendar goes WTF.
I'm smart. I just do stupid things.
Your secret is safe with me. I wasn't even listening.
You might be interested to check those related posts as well:
Conclusion
We hope you enjoyed this collection of inspirational Snapchat caption ideas and were able to find the perfect caption for your own Snaps. And if not, then we hope we've given you enough inspiration to come up with your own funny and inspirational captions for your Snapchat streaks. Regardless, don't forget that the most important thing is to have fun when you're sharing your photos and videos with friends!