Your company logo is the first thing a consumer sees. Get your choice of logo right, and it will define your brand identity, purpose, and ethos.
A logo is so much more than a collection of letters, shapes, symbols, or colors. It's not just a random graphic you've plucked out of the ether either.
Choosing your logo is an important part of running a successful business.
The following logos statistics show just how critical a logo is to create the right image for your business and brand.
General Logos Statistics and Facts 2023
Consumers are more likely to remember a brand after they've seen the logo 5-7 times.
The color of a logo is important and the most prevalent color is blue.
90% of people around the world instantly recognize the logo for the Coca-Cola brand.
If you're wondering what the most unmistakable logos are, the title has to go to Apple, followed by Coca-Cola and McDonald's.
The most famous designer of logos is a lady called Ruth Kedar, who created Google's logo.
The top five most valuable brands are Apple and Amazon, followed by Google, Microsoft, and then Samsung.
Logo & Brand Marketing Statistics 2023
Logos have a lifespan; on average, it's around 10 years.
A study in 2010 determined that more than two-thirds of toddlers were able to recognize the logo of McDonald's.
Three-quarters of consumers recognize a brand from the logo.
If a consumer thinks a logo is ugly, unappealing, or odd, 60% of them will avoid the brand.
A company can increase brand recognition by 80% by using a colored logo.
Costs of Logo Statistics 2023
When it comes to their logo, small businesses invest between $300 and $1300 on their logo.
A small percentage, 15%, of smaller businesses are willing to pay more than $1,000 for their logo.
Symantec Brand ad Acquisition hit the record books for paying the most money on their logo. This company spent a staggering $1,280,000,000. I wonder if it was worth it.
Out of all the famous logos in the world, the cheapest was designed for billion-dollar enterprises such as Microsoft, Google, and Coca-Cola. The cost of these logos was zero as they were created at no cost to the companies.
The BBC paid a massive 1.8 million for its logo.
The starting price for a professionally designed logo is $199.

Logo and Design Trends 2023
Almost all companies (95%) use either one or two colors for their logo.
The most popular combinations of color are red and black (39%), blue and black (22%), and white and black (21%).
Designing a logo can take anything between a couple of minutes and a few weeks.
The most popular font used in logos is Sans Serif.
A high proportion of companies turn to agencies when they're looking for the ultimate logo design.
On Upwork, there are more than 300,000 freelancers that will design your company logo.
The logo industry is currently shifting more towards interactive logos, with companies such as Skype, Google, and Netflix leading the way.
Dynamic logos are also on the increase because it allows a company to adapt the logo for varying devices and contexts without the brand losing its identity.
Interesting and Little-Known Facts About Logos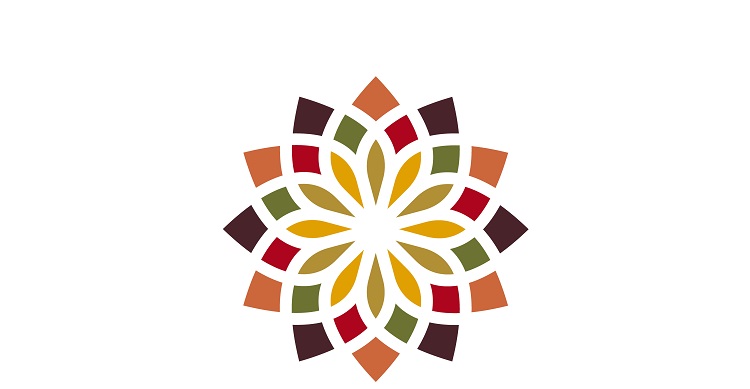 The title for the oldest logo goes to Stella Artois.
The logo design for the company FedEx has won over 40 awards.
Most of Playboy's revenue comes by way of logo licensing.
The logo that is searched for more than any other is Instagram; globally, it has more than 1.2 million searches monthly.
Our brain's visual cortex processes a logo's visual elements in around 400 milliseconds.
There are only 7 different logo designs: abstract, combination mark, mascot, letter mark, emblem, wordmark, and pictorial mark.
MGM Studios has used 7 different lions in its mascot logo since 1917.
The logo for the 2007 London Olympics was considered one of the worst designs for that year, but it cost $625,000.
In 1971, Carolyn Davidson charged Nike $35 for the creation of its iconic logo.
The first logo for Twitter cost just $15, and the bird was courtesy of iStockphoto.
The human brain is able to process an image 60,000 times faster than words.
You might be interested to check those related posts as well:
FAQs
How many logos can a company have?
It's not uncommon for brands to use up to four and possibly even more variations of their logo.
What is the cost of the Google logo?
Google's iconic logo was created for free.
How many logos should a brand have?
If you want your brand to show up and be consistent regardless of where you place your logo, the recommended number of logo variations is four.
Is trademarking a logo important?
As soon as you use a logo, it's trademarked by common law. However, this does not offer full protection, and for that, you need to go through the process of federal logo trademark registration. In addition, should you want to dispute another company using your logo, you'd need to register it with the US Patent and Trademark Office.
Conclusion
Now you appreciate the value of a logo and understand some of your options, and you must be raring to go. Just remember that the design of your logo allows potential customers to recognize your brand instantly, even if you alter it several times.
The logos statistics also emphasize why you should have the right design, regardless of whether your company is a multi-million dollar enterprise or a small local business.
In compiling these logo statistics, we used the following resources:
Zippia
DailyBlogging
Website Planet
Custom Neon
Think Marketing
Nice Branding
FinancesOnline