Hewlett-Packard was founded almost 100 years ago in a tiny one-car garage in California's Bay Area.
Known as the catalyst behind the Silicon Valley boom, HP (or HP Inc. as the company's computer manufacturing enterprise is now known) remains one of the most successful companies in the world to this day.
General HP Stats and Facts 2023
Hewlett-Packard was founded in a one-car garage by founders Bill (Hewett) and David (Packard) in Palo Alto, California, on 1 January 1939
The first major contract which gave Hewlett-Packard its start as manufacturers of IT hardware components was to produce 'test and measurement' instruments for Fantasia, the animated musical from Walt Disney's Disney studios
In November 2015, HP split into Hewlett Packard Enterprise (which works in storage, servers, networking, consultation, and support), and HP Inc. (which continues to produce IT hardware and software)
Despite the split of Hewlett-Packard Enterprise from HP Inc., both companies remain multi-billion-dollar enterprises
As of 2019, HP had successfully acquired and incorporated some 104 competing organizations over its lifetime
HP Market Share Statistics 2023
HP was the world's leading PC manufacturer from 2007-2013
The leading PC vending competitor to HP is Lenovo (as of 2021), who took over from HP as the leading PC manufacturer in 2013
The leading PC monitor vendor competing against HP in 2022 was Dell
HP was the leading vendor of hardcopy peripherals in 2021
HP market share (of global PC shipments) was a not inconsiderable 18.8% in the first quarter of 2022
HP's market share has mostly increased year-on-year since 2012
Combining the top 3 manufacturers and suppliers of PCs and PC components (Dell, HP, and Lenovo), their overall market share in 2022 is greater than 60% of the entire PC market
In the first quarter of 2022, Hewlett-Packard shipped 22.7% (nearly one-quarter) of all PC units sold in the United States of America
HP Market Usage Statistics 2023
Hewlett-Packard is used as a web hosting provider by less than 0.1% of all websites
Hewlett-Packard is used by much higher-traffic sites than other major hosts like Amazon and Shopify
Spending on devices (PCs, smartphones, tablets, etc.) is expected to trump $810 billion by the end of 2022

HP Market Employee Statistics 2023
HP employed over 300,000 people worldwide in 2014, the year before its split into two separate entities
As of 2022, HP (HP Inc.) employs around 51,000 people around the world
Most (66%) of HP employees are male, while few (34%) are female
Most (55%) employees at HP are White, whilst fewer (17% and 13%, respectively) are Latinx or Asian
On average, HP employees work at the company for around 6.6 years
An average HP employee takes home an annual salary of $78,427
HP was the 12th largest employer in the US as of 2017
HP Products Stats 2023
With the falling cost of base materials in computer production, HP's profit margins continue to rise steeply
HP's investment in R&D in 2021 amounted to $1.91 billion
The majority of HP's revenue comes from desktop and notebook computer sales
HP's second largest revenue stream comes from sales of printer supplies and printers (commercial and consumer)
In 2019, HP incorporated into its portfolio new technologies such as 3D printing and VR
In 2022, HP shipped around 18 million PC units per quarter
As of 2017, Hewlett-Packard had 18,000 patents to its name
A fairly large proportion of HP products are manufactured from recycled plastics
As of June 2020, 1,700,000lbs of ocean-bound plastic materials had been turned into HP products
HP Market Revenue Statistics 2023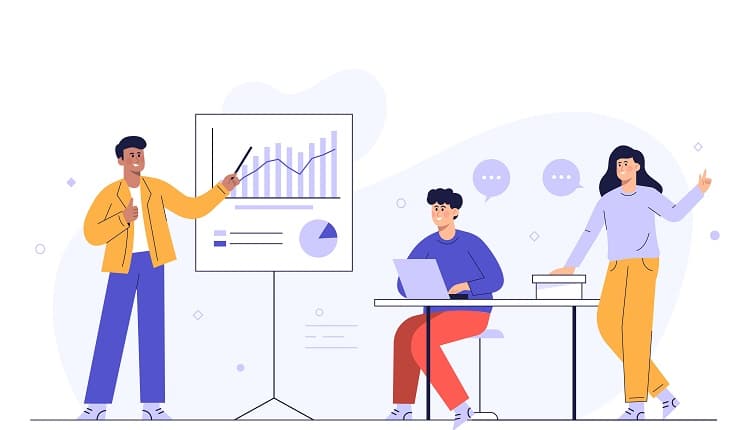 HP revenue in 2021 was $63.5 billion
HP's net earnings at the end of 2021 were $6.5 billion
HP's revenue from its Personal Systems (computers and other hardware components) in 2021 was $43.4 billion
HP's revenue from Printing in 2021 was $20.1 billion
HP's revenue from PC Shipments in Q2 of 2022 has been reported at 13.5 million units
HP Inc's revenue took a slight dip the year after it was established (2015-2016) but has been steadily climbing ever since, from $48.24 billion in 2016 to $63.49 billion in 2021
HP invested $829 million US worldwide in advertising in 2021
HP Stock Statistics 2023
HP's stock price from 2021-2022 reached a high of $41.47 and a low of $26.11
As of August 2022, HP's profit margin was 9.61%, and their ROA (return on assets) was 9.71%
Fun Facts You Didn't Know About HP
Bill Hewett and David Packard's garage – the "HP Garage" – is now an official California Landmark
The garage in which HP was founded is officially designated the "Birthplace of 'Silicon Valley'
HP was found guilty in 2014 of at least 3 different accounts of bribery to top government officials in Poland, Mexico, and Russia – payments made to the officials ensured HP retained key multimillion-dollar contracts
In 2007, Hewlett-Packard exceeded $100 billion in sales revenue for a fiscal year: the first-ever technology company to do so
You might be interested to check those related posts as well:
FAQs
What does HP sell the most of?
HP's highest-selling line of products is computers and computer parts. The company was initially founded as a manufacturer of hardware for the information technology industry but has since become synonymous with personal laptops and desktop computers.
Where does HP make most of its money?
HP makes the vast majority of its revenue from sales of computers and computer parts, but also manufactures printers (for both commercial and consumer use) as well as printer materials and parts, which complements its high-grossing sales of computers.
How much does HP make a year?
HP grosses somewhere in the region of $50-$60 billion US dollars every single year, with HP's revenue being $63.5 billion in 2021. After expenses and tax, HP last year (2021) claimed net earnings of $6.5 billion (or around 10% of their gross profit). Thus, HP makes about $6.5 billion US dollars a year.
Conclusion
As the progenitors of Silicon Valley and the tech boom which has made billionaires out of tech geeks in San Fernando and the Bay Area, Hewlett-Packard remains a giant of the industry.
Sources
Here is a list of all the sources used in the writing of this article:
Wikipedia
Expanded Ramblings
Statista
Hello Leads
W3 Techs
Britannica
Finance
Interesting Facts World
Zippia