Looking to begin a new career as a blogger? Learn how to start an income-generating blog by following these tips. It will take more than just writing to make the shift- you'll need know-how.
The world of blogging expands daily, with more and more writers, freelancers, and entrepreneurs joining the blogosphere. What makes a blog successful? The ability to generate income.
If you're just getting started, follow the steps we'll discuss in this article and get your income-generating blog off on the right foot.
Starting a blog may seem relatively simple. After all, you'll only need to come up with a topic, find a place to host your content, and off you go, right? Not quite. The field of blogging is competitive.
If you're looking to create a blog as an outlet for expressing your thoughts or interests alone, then you may only need to take those steps and be done with it.
However, if you're looking to create a blog of content that will eventually generate income, you'll need to put more thought into things. A neat little resource – make money blogging (a how-to-guide) which also happens to be free – is good to have on hand to dip in and out of.
It contains an extensive table of contents covering such topics: find alternative methods of traffic, build a community around your brand, sell your own digital products on your blog and heaps more.
Income-generating blogs are appealing as a means to make passive income. At least, that's what has driven many towards the idea of blogging.
In addition, books like "The 4-Hour Work Week" and sites like those of Gary Vee and Neil Patel have driven many into seeking out the flexibility and remote possibilities that blogging offers.
If you wish to start a blog that generates passive income, quite a bit of time will need to be spent actively laying the groundwork to do so.
Follow these steps, and you'll be building the foundation for success.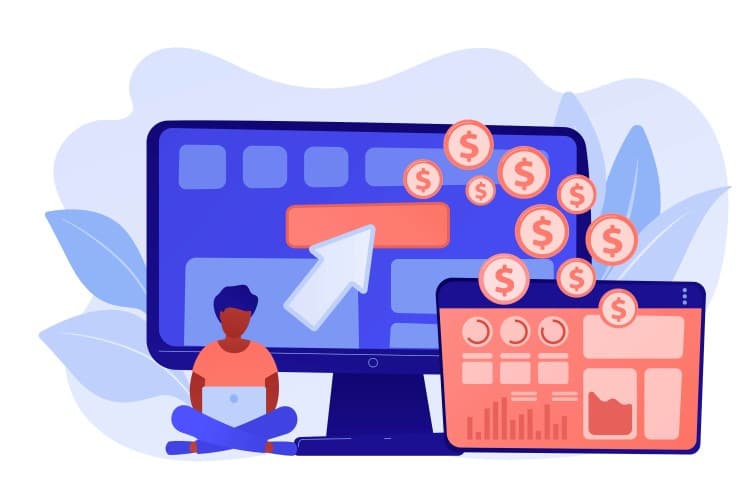 How to Start an Income Generating Blog Step by Step
Step 1: Choose your niche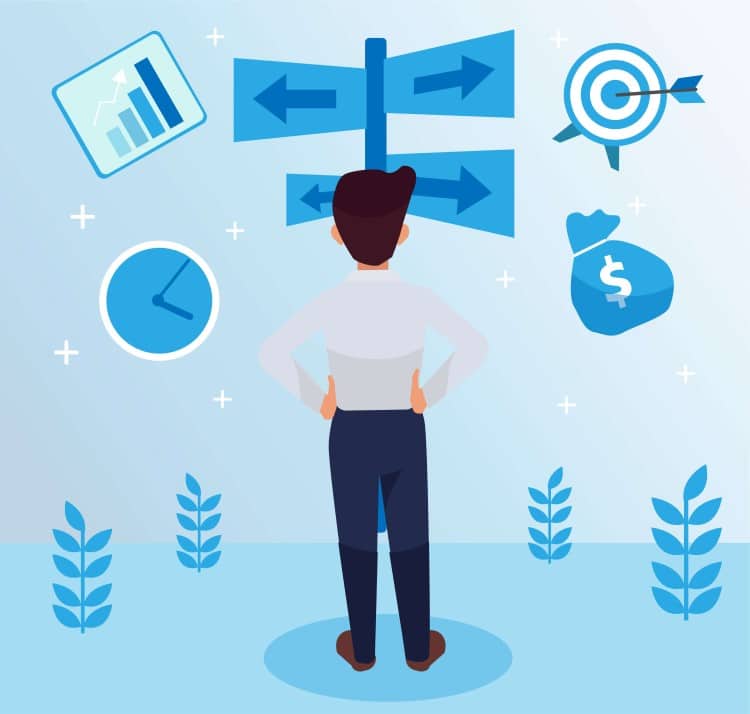 For your blog to be successful at generating income, your first step will be to choose your niche or the specific topic on which you'll base your blog content.
This step is important for a few reasons. Firstly, it allows you to refine your focus. A focused topic and direction for your content will help you appeal to your specific audience and give you further blueprints for creating digital products (more on that later), and help potential brand partners find you.
Designing all of your content around a specific topic, category, or niche will give your blog a clear direction. It will define who and what you are as a business and lay the first step in the groundwork required for a successful income-generating machine.
Step 2: Choose your platform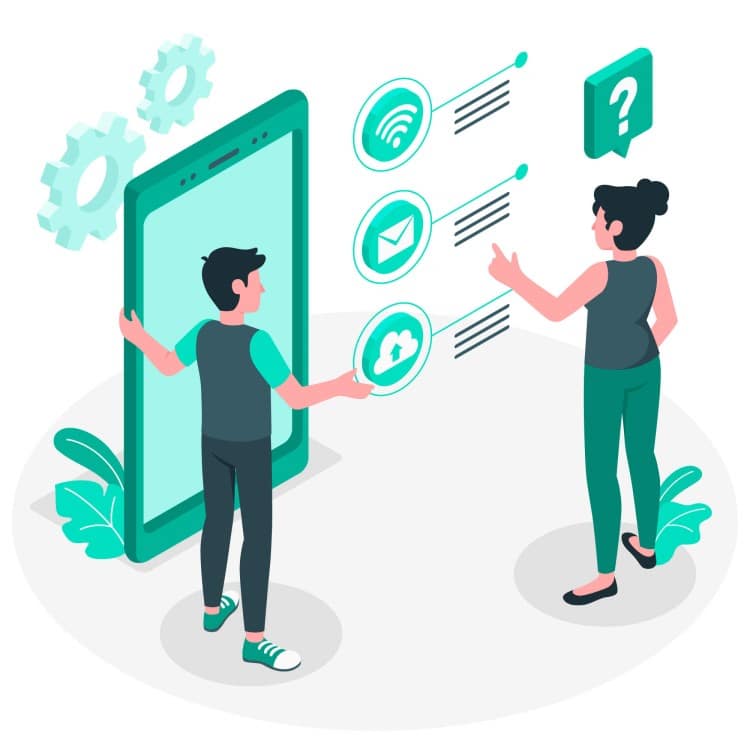 The next step in creating a successful blog-as-business is to choose your blogging platform. Advice on the best blogging platforms for SEO, for writers, for small business, for developers and more can be found in the best blogging platforms guide.
Review the list and choose the platform that works best for your niche. After all, a fashion blogger will need a totally different platform to a gaming blogger.
Depending on the type of audience you're targeting and the particular topic or niche you've chosen, there are a variety of options that can lead to the successful launch of your blog.
Micro-blogging platforms like Medium, Tumblr, Blogger.com, and others may work for your content. However, the most successful blogs tend to use WordPress.
WordPress has multiple usages and functions. It is almost infinitely customizable and is set up for a variety of plug-ins that can suit the needs of virtually any blogger. Additionally, it can be self-hosted, which is the primary benefit for those looking to make their blog profitable.
While subdomains have their benefits (we'll discuss those when we get into content marketing), you'll ultimately get the best results by using a WordPress installation on a self-hosted domain.
Think of how seriously you may take a blog when it appears on "nameofblog.com" vs. "nameofblog/myblog.wordpress.com," and you'll have a general idea of why self-hosting is the better option.
Step 3: Choose your domain name
This is critical, as custom domain names are an important consideration if your ultimate goal is to create an income-generating blog.
Keep your niche in mind, and try to choose an SEO optimized title that will make your blog easily discoverable in search results.
The domain name should be short, relevant to your topic, and ideally use a top-level domain, like .net or .com.
For this step, it's important to do your research. Spend some time learning about the search engine optimized keywords relevant to the niche or topic you've selected. Think about branding. This domain name will be a large part of that. You should also take into consideration competitors.
You'll want to avoid a domain name that is spelled or sounds too similar to a blog you may compete with or risk being associated with spammers.
Step 4: Choose your host
The options available for any beginning blogger are nearly infinite. Quality web hosting companies abound, which is a reflection, of course, of just how many websites and blogs, need hosting.
Do some research, and find a web hosting company that fits your needs, budget, and service needs.
As a blog just starting out, you won't need high-traffic management or a dedicated hosting solution, but as your blog expands and you begin to see higher traffic volumes, you'll need additional solutions in place.
Choose your hosting solution with expansion capabilities in mind.
Step 5: Optimize your page for future traffic and searchability
If you start with the end in mind, you'll save yourself the hassle in the future of trying to fine-tune already posted content or the trouble of migrating a page when your original solutions fail.
When putting together your page, make certain you've planned for your pages to load quickly and optimize these solutions to global effect. Want a truly successful blog? If yes, make sure readers in other countries aren't experiencing page load delays – that leads to bouncing, which no one wants.
CDN, or content-delivery networks, are the solution. CDNs act as data replicators, making your site content delivery quick globally.
Pages that load your content quickly, browser caching- some preliminary searches on the internet will point you in the right direction, but the key takeaway is that you'll need a CDN solution.
Permalinks are critical for site functionality as well. Enabling permalinks means your URLs will be canonical and SEO-friendly- both ideal for the future of your income-generation endeavors.
When planning your blog's foundation, you need to also ensure that you've installed the AMP plug-in. AMP is Accelerated Mobile Page, and with the sheer volume of internet users accessing content from their smartphones and tablets, you'll want to be certain your pages are mobile-friendly.
For the same reason that you'll want CDN solutions to keep your pages loading quickly globally, the same holds true for mobile users. If a page takes too long to load, potential readers are likely to lose patience and click away from your site, causing a "bounce."
So make sure your clicks lead to reading and engagement with CDN and AMP installation and solutions.
Step 6: Learn about SEO and Google Analytics
For anyone seeking to create an income-generating blog, understanding what drives traffic to your site is critical.
SEO, or search engine optimization, is a common buzzword in the internet business community for a good reason. Search engine optimization is essentially understanding the keywords and aspects that will drive your site up in rankings on search engines like Google and others.
The goal with using keywords and SEO is to achieve more visibility for your site when users are searching for content. However, it's important not to overstuff your content with common search terms to the point of making it come across as a garbled keyword-heavy mess.
Some repetition is essential for climbing the rankings – but keep in mind your end-user- who will be seeking helpful content, not a series of strategically placed SEO terms.
One way to keep track of your progress and efforts as you build out your blog and begin posting content and promoting it on other platforms is to install Google Analytics.
Various useful tools allow you to see details, including where your traffic originates from – allowing you to fine-tune your promotions and presence of other sites, get clues about your audience, and make the needed adjustments to generate more traffic.
SEO and Google Analytics are important tools that take time to master and require maintenance to stay current. For a successful blogger to flourish, they'll need to keep polishing these skills and always be learning.
Step 7: Plan to Post Content Regularly
Income-generating blogs are not built overnight, nor do they continue to successfully generate income if there isn't a flow of new and engaging content on them.
Even if you've begun to make headway in building a loyal readership and have increased your traffic significantly, you're likely to see those numbers drop if your site isn't posting new, relevant, and engaging content.
Crafting useful, keyword-rich, engaging, and relevant content is a must for successful bloggers, and regularly posting that kind of content is a must for successfully monetizing your blog.
Avoid only writing for the sake of appearing on search engines- and make sure you've written content that will be valuable to your readers, and do it with regularity. Daily posts on social media platforms linking to the same six articles on your blog from months ago won't serve you well.
Most successfully monetized blogs post new content weekly, so plan for that. If you need more flexibility in your schedule, you can use content management platforms to pre-plan and schedule content, allowing your site to be a bit more hands-off.
Sites like Hootsuite will allow you to schedule and post content to multiple social media feeds as well.
Step 8: Treat Your Site Like the Lead Generator It Is
With a dedicated audience, traffic coming in regularly, relevant content that has you appearing on search engines with regularity, and perhaps some ad partnerships or sponsors taking notice of you, you should be all set, correct?
Possibly.
While the end goal of brand partnerships and sponsors reaching out to you to post content on their behalf, or advertisers paying you a respectable amount due to your site traffic is one way to monetize your blog.
The actual income that you make from ads and brand partnerships isn't the end goal for most bloggers seeking to monetize.
If you're really seeking to make your blog profitable, there are other pathways to success, and they all run through the concept of treating your site like a lead generator for sales.
Set up an email marketing platform. Email marketing is a clear path for income generation through your blog, so make certain you have the tools in place. Sign up with MailChimp, ConstantContact, ConverKit, or another email marketing platform.

Design digital products that will appeal to your readers and offer them on your site and through email marketing channels. This can be webinars, e-books, blog layouts, design tools, branding kits, etc.

Build a lead magnet and sales funnel, and attach them to your site and content.

Monetize your content: This one is only relevant after you've built a fairly substantial audience, but you can create either a membership program that allows access to a more broad range of exclusive content or a subscription service, even a Patreon account.
Step 9: Social Media and Marketing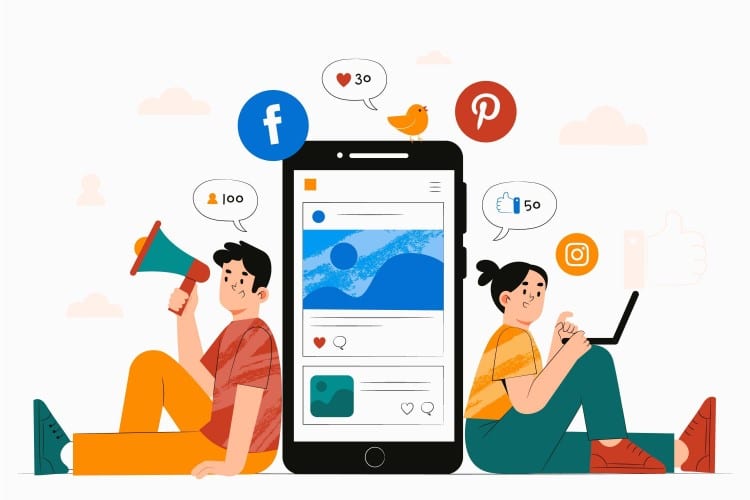 The final critical piece in building your successful income-generation blog is in social media posts and social media marketing.
Having an active presence on various platforms relative to your audience, creating content that leads back to the anchor content on your webpage, and building traffic is vital to your viability as an ad partner.
In the world of the internet today, it's all about searchability and social presence. Of course, SEO is important for generating clicks.
But just as vital is capitalizing on the wide variety of social platforms out there to funnel like-minded individuals onto your site, who may then become loyal readers and purchase your digital products.
Research Facebook groups, hashtags, Twitter and TikTok trends, Pinterest, and Instagram, feeds to find the audiences you seek.
FAQs
Is it possible to make money blogging in 2023?
Certainly, it is indeed feasible. Nevertheless, it's important to note that achieving success in this endeavor isn't a walk in the park or a swift process. It demands effort unwavering commitment and a generous dose of patience.
While blogging can provide gratification and a sense of fulfillment as a profession it's crucial to understand that it is not a get-rich-quick scheme. Treating it as a business venture requires investment in terms of time, finances, and personal dedication.
Final Words
Following all of the steps above won't guarantee financial freedom- you'll still need to put in the hard work and dedication required to create high quality and consistent content in order to succeed.
But if you are diligent and follow these guidelines, your chances of successfully monetizing your blog will increase exponentially.