Coming up with a name for your business – whether new or rebranded – is never easy.
A good name, like a domain name, has to be easy to remember, catchy, and instantly communicate the vibe of your establishment to the potential patron.
Here, we've gathered almost 1,000 of the very best and brightest bar names and business names for you to choose from to suit your coffee shop, cocktail bar, taproom, salad bar, gin shop, and much more.
If you're stuck for ideas for names, then look no further; this list is guaranteed to have the perfect name for your business that will attract patrons from far and wide, making you the talk of the town.
What are Bar Names?
Bar names are the creative titles used to describe a particular type of alcoholic beverage. They can be humorous, clever, or even punny, and they often reflect the culture and personality of the bar.
From classic cocktails to craft beers, bar names provide an easy way for customers to identify the drinks they're looking for. With an interesting bar name, customers are more likely to remember your establishment and come back for more!
Beer Bar Name Ideas 2023
The beer bar, or pour house, is the most common and most ancient of all the drinking establishments. We've been fermenting and drinking beer as far back as we can tell, and so by this point, there are simply hundreds of bar-name ideas to draw upon.
Here's our list of the best pub names to suit the beer bar business.
Angels and Kings
Bar Alter
Big Easy
Bitter & Twisted
Bonus Round
Brotherhood of Thieves
Coach House
Double Wide Bar
Floor 13 Rooftop Bar
Happiest Hour
Hard Water
Hi-Dive Bar
Horsefeather
Kings Beer
Last Rites
Lost Boy
Lost Weekend
Men at Wok
Aces & Ales
Ballast Point Tasting Room and Kitchen
Bay Street Biergarten
Biscayne Tavern
Bluejacket Brewery
Cigar City Brew Pub
Craft Pride
DryHop Brewers
Ecliptic Brewing
Ei8ht Ball Brewery
American Social
The Fainting Goat
AmmutsØn Craft Beer Dive
Brouwerij de Halve Maan
Kanaal
Vinohradský pivovar
Hop In Craft Beer Bar
One Pint Pub
Babcock Beer Bistro
Smokey's Beer
Batch Busters
Wien Beer Beer Bar
Bottled & Pubbed
The Taproom On Forty
Gimme Some Beer
Wine Bar Names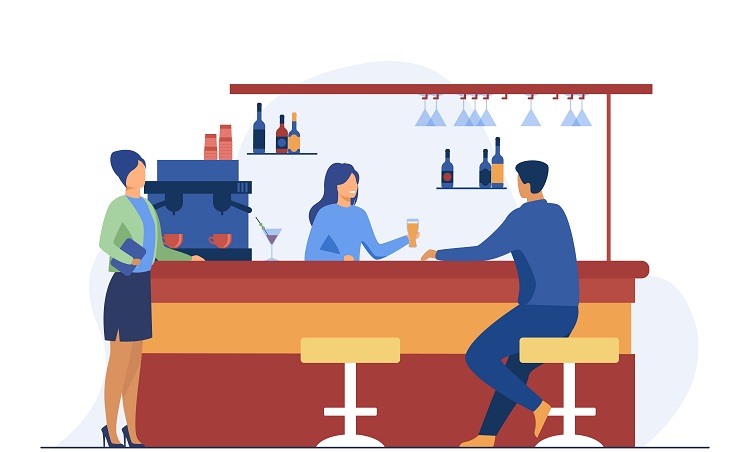 Wine bars are becoming more and more popular these days, and are now thought of as some of the trendiest joints in New York, Los Angeles, Las Vegas, San Francisco, and beyond.
Whether you're serving a suave sauvignon or a mirthy merlot, you'll need the perfect name to show off your brand-new business.
Here's our list of the best wine bar name ideas to give you the social media edge over your competition.
Bar Cantinetta
Bin 702
Camerata at Paulie's
Charlie Bird
Fig & Thistle Wine Bar
FIZZ Las Vegas
Olio
Pearl & Ash
South End
Stem Wine Bar
Krog BAR
Aviary Lounge
13.5%
CorkBuzz
Bar Pastoral
Kadarka Bar
Tyge & Sissel
Zinfandel Food & Wine Bar
15A
Septime La Cave
Wine Bar Lofty
Mani Zu Ze
The Cabernet Barrel
Red & White Pinot
The Village Vine Bar
Winebar 88
Pour+Pour Wine
Jaded Ristorante
Vino Wine Bistro
Le Coq Du Vieux Vale
Cocoa Boil Wine Bar
Chocoptic Spirits
Whirlpool Glass
Funny Bar Names
Sip Sip Hooray
The Beer Boss
Free Spirits
Working Overtime Bar
Drama Club
Liquid Dreams
At the Office
Close Encounters
Whisky Bar Names
In more recent years, the public taste for specialty watering holes has blossomed into a whole community of bars and pubs tailored to serve just one or two specific types of drink.
The whisky bar is one such novel idea that provides customers with an interesting twist on the classic pub experience.
Here's our list of the top name ideas for a whisky bar in 2023.
Black Rock
The Bar at The Athenaeum
Butter Run Saloon
Saloon
Char No.4
Haymarket Whiskey Bar
Highlands
Seven Grand
The Blackheart
The Whiskey Bar
Oslo Hackney
The Vault Soho
Coq d'Argent
Smokin' Aces Cocktail Bar & Whiskey Lounge
Tigermilk at the Duke
No Sign Wine Bar
CC Lounge & Whiskey Bar
The Emmet Ray
The Caledonian
SpiritHouse
Posh Whiskey Mezze
The Whiskey Trolley
Jester's Whisky Bar
Pour & Paddle
Chili Wild
Kanji's On Main
Redline Whiskey Bar
Shining Reef
Sin City
Shuck n' Curl
Mellow Earl
Hwy 19 Whiskey River
I Heart Whiskey Bar
Vodka Bar Names
Serious drinkers often tend to drink vodka, and vodka drinkers appreciate a cool, trendy, and innovative vodka bar in which to drink.
Whether you're serving cocktails or pouring your spirits on the rocks, you'll need a good name to help you stand out from the crowd whilst telling passersby at a glance who you are and what you serve.
Here's our list of the top vodka bar names.
The Beluga Caviar Bar
Chaliapin Bar
Cafe Pushkin
Bamboo Bar
Mercedes Bar
Rumochnaya Bukhuchet
Cult Spot
The Mighty
The People's Republik
The Snug
The Tower Bar
The Yard
Unphogettable
Wildhawk
YUGO! Vodka Bar
Chenévillaise
Wild Side Vodka
Divinity Vodka
Luxx
Bolt Bar & Grill
Vault Aroma
Dragan Bar
Salon Vieux Montréal
Olive & IZOYRA
Zoes
Ace's Givin It!
Vesta Vodka Bar
Kolávog
Tequila Bar Names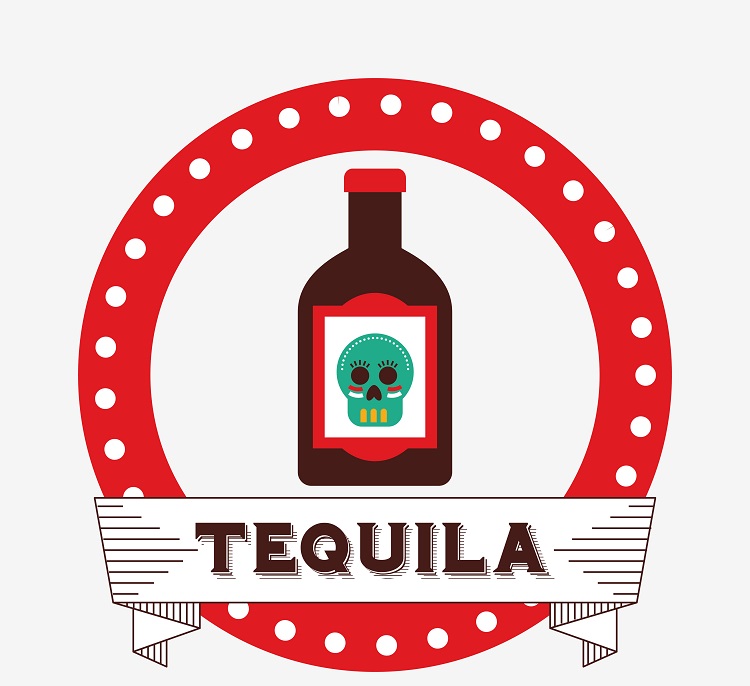 Tequila goes hand in hand with Mexican culture but has also become a beloved part of the drinking culture of many other countries all around the world.
Regardless, to promote a tequila bar effectively, you're still going to need the perfect business name and one which hasn't been used and reused to death.
Here's our curated list of Spanish and English bar name ideas for your tequila joint.
Bodega Taqueria y Tequila
La Capilla De Don Javier
Cafe Pacifico
Pare de Sufrir Mezcaleria
Mesa Verde
Tonteria
400 Rabbits
The Barking Dog
La Biblioteca de Tequila
The Taco Bar
Salud Tequila Bar
Super Loco Bar and Restaurant
Corazón Agavero Mezcaloteca
Café Pacifico
Tommy's Mexican Rest
Empellón Al Pastor
La Clandestina Mezcaleria
Lola Tequila Bar
Tequila Bar La Reyna
A&A Tequila
Buchon Bistro
Spirits N Puffs
Stupakos
The Stupor Box
Smelly Teq
Chamade Express
Gin Bar Names
There was a time in British history when it was cheaper and actually healthier to drink gin than to drink water. During this gin craze, gin bars and pubs sprouted up by the hundreds all over London and other major British cities.
Today, this legacy remains, with the gin bar being a very popular bar business to run and patronize.
Whether you're setting up a shop in New York or Tokyo, here are our very best bar business names for gin-themed establishments.
G&Tea at The Star
Stillery Bar & Dining
Gin Palace
Hawthorn Lounge
The Distillery
Mr. Fogg's Gin Parlor
Dry Martini
The Gin Joint
Cunard's Gin & Fizz At The Midships Bar
Bathtub Gin
Whitechapel
Highside Bar
Howl at the Moon
Lava Lounge
Met Cafe & Bar
Mustard's Last Stand
Oasis Lounge
Original Gravity
Pacific Cocktail Haven
Pizza Bar
Raised by Wolves
Royale Lounge
Shorty's
Streamline Tavern
Thai & Mighty
The Cask
The Dirty Drummer
El Dorado Gin Bar
Royals Gin
Rock n' Rye Gin
Tropical Gin
Famous Joe's G
Yo U Gist GinBar
Gin Bar Fort Apache
Ginseng Express
Lang's Craft House
Spice Bocks
Champagne Bar Names
Up at the high end of everyone's budget is the oh-so-fancy, oh-so-special champagne bar, where only the finest and most indulgent of French sparkling wine is served.
To sell the idea of a champagne bar on social media and in related posts across all marketing mediums, you're going to need a name that suggests both style and class, as well as exclusivity.
Here's our list of champagne bar name ideas that we think will do just that.
The Bar Vendôme
The Bubble Lounge
Corridor 44
Bearfoot Bistro
Texture
Flûte
La Grande Dame
Le Bar at the Plaza Athéné
New York Bar
Kettner's Townhouse Champagne Bar
Foveaux
The Library Bar at The Ned
Bob Bob Ricard
Bar Américain at Brasserie Zédel
Rumpus Room
J Sheekey Atlantic Bar
Charmagne Champs
Regent Champagne
Cocktail Stays
Corked Burgundy
The Bar of Luxe
La Champagne Lounge
Montecito Champ
Hirsch-Cup
Caipirinha Resto
Bricolage Blanc
Champagne + Oak
Baro Choc
Le Brassagier
Celtic Oasis
Cocktail Bar Names
Classic cocktails like the old-fashioned martini, margarita, and daiquiri will always remain in fashion, but the general public will always hunger for more!
From North Carolina to South Carolina, North America to South, East to West, and, one presumes, even at the poles, a great cocktail maker and bartender deserve a great cocktail bar to serve their concoctions in.
Here are the very best and most unusual, unique, and universal cocktail bar names around.
Lab 22
Swift Soho
The Connaught Bar
Tayer + Elementary
Satan's Whiskers
Bramble Bar & Lounge
Three Sheets
Oriole
Panda & Sons
Speak in Code
Disrepute
Nightjar
Homeboy Bar
American Bar
Opium Cocktails & Dim Sum Parlor
Trailer Happiness
Happiness Forgets
The Absent Ear
Laki Kane
Gungho!
The Hideout
Below Stairs
Publiq.
Mother Mercy
Bar B Lounge
Mixes Plus
The Drinker's Corner
The Sip Cocktail
Bar Slonker
My Old Havana
Lavish Citrus
Paint & Grain Social
Celtic Oven
Lavender Biscuits
Leather & Ivory
Carmike Cocktail Bar
Wild Salute Party
The Dooling Bar
Mixz And Cocktails
MixxCurrency
Shisha Bar Names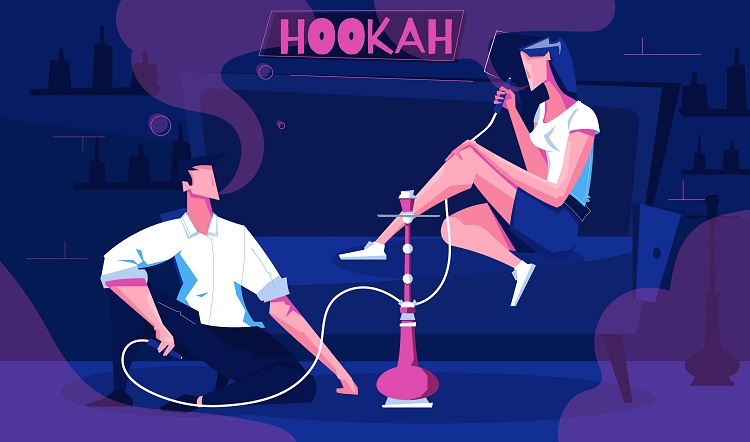 First popularised in the Middle-Eastern and North African Arabic world, shisha smoking (also referred to as hookah) is now popular among young people all around the world.
Shisha bars are very fun hang-out areas for the younger generations, where they can smoke, chat, and drink tea. A great shisha bar deserves a great name.
Here's our list of the very best name ideas.
Our Private Lounge
Oh Boy! Hookah Lounge
Viral Shisha Lounge
Synergy
Every time Shisha Lounge
Ringer Shisha Lounge
Til' Next Time
Fire and Ice
Smookah
Urban Shisha Lounge
Good Shisha for Good Moments
Chill Air Moments
Blow It
Heavenly Experience
Let's do Hookah
Vaping Made Better
Poke it, Smoke it, Share it
Inhale, Exhale, Share All
One for the Road
Climb Shisha Lounge
Forked Flavors
Shisha Boyz
Delirium Shisha
Smoke N' Smoke Smoke
Shisha It Up
D.O.R. Smoke Shop
Roots Gourmet Smoke
H2H Smoke
Shisha Gallery
Kushi's Smokehouse
Shakshuka House
Holly's House Pipes
The Vaporizing Room
Shazammash
Chill's Shisha
2nd Street Shisha
Salad Bar Names
Let's get healthy for a second. Not every bar has to leave you staggering home drunk at the end of the night!
A salad bar is a perfect addition to any shopping zone or high street anywhere in the world since it brings healthy eating and cosmopolitan choice to its surroundings.
Working with salad offers a huge variety of pun names and great business name ideas to play with; here's our favorite.
Freshly Tossed
Salad All Sorts
Mean Salads
All 4 Salads
Leafy & Meaty
Caesar's Salad Spot
Lettuce Indulge
Lip-Smacking Salads
The Detox Kitchen
Good Life Eatery
Wholefoods Market
Ottolenghi
Daylesford
Ethos
Mae Deli
Aki Poke
My Salad Spot
Kabob Kreme
Firkin & Fruz
Good Coodles
Bistro 51 Restaurant
Slate Salads
Le Club de Gourmet
Ichiban Saison
Salad With Soul
Lemmingdale Grill
Marqueesy
Alad Ezel Masala
El Pollo D'Oro
Salad Day Out
Tapas Bar Names
In Spain, it is tradition to eat whilst you drink, ordering small, expertly-crafted dishes which act as a sort of midway point between bar snack and restaurant meal, so you can also use these examples to name your restaurant.
Tapas chefs mean serious business, and so we think the name they operate under should mean serious business, too!
Here's a look at the best tapas-themed bar names available in 2023.
Lemontree Bar and Lounge
Olives Relish
Tapas Picantes
El Ranchero
Comida Bebida
Las Virtudes
The Enchilada Man
Pour Advice
Spain Dine
Uno, Dos, Tequila
Tapas Club for 2
Daily Sopapilla
Burrito Nook
El Muro. "The Wall"
La Cuchara
The Pub Top
Taza de Oro
Deck the Halls
Empire Bar & Grill
Basil
De Galicia a Valencia
Churros Heart
Sangria Chef
Tasty
Drinks Incorporated
The Cocktail Club
Comida Love
Cocktail Kitchen
Tune In Bar
Cloud Bar
Bottle Service
Fajita Friends
Funky Monkey
The Martini Bar
Hubba-hub-ba Wine & Spirits
Cocktail & Tapas Bar
Festive Flair
Bar Supply Heaven
The Happy Hour Bar
Tapas La Tapa
Lalo Tapas B
Tapas Bar Al-Huda
Atelier des Tapas
Tropical T
Mamma Mia
Viva El Tapas
Souccas Barrio
Tom's Taphouse
Parada Tapas Bar
Oyster Bar Names
Just as you might go to a salad bar for salad or a beer bar for a drink, you'd go to an oyster bar to sample the freshest, tastiest, most romantic seafood dishes there are: oysters.
We're especially proud of some of the bar name ideas we've come up with for oyster bars up and down the country and highly recommend you check out this list before you open up your waterfront cafe or restaurant.
Thames St. Oyster House
The Port, Harwich
Acme Oyster House
McGarvey's Saloon & Oyster Bar
Oyster House
Boss Oyster
Pearl Dive Oyster Palace
Chicago Oyster House
The Walrus and the Carpenter
Hog Island Oyster Co.
Elliott's Oyster House
Oystermen Seafood Bar & Kitchen
The Royal Native Oyster Stores
Hix Oyster & Chop House
Oye Oyster Bar
Mooch's Oyster Bar
Sticky K Salt
Salty Shacks
Dilworth Oyster
Rancho La Bella
Belly Fish Lo
Good Eggers
The Sassy Lolly
Ocean 2 Dive
Ala Faz Lemon
Bashas' Buck & Sack
Crimson Reef Oysters
Juice Bar Names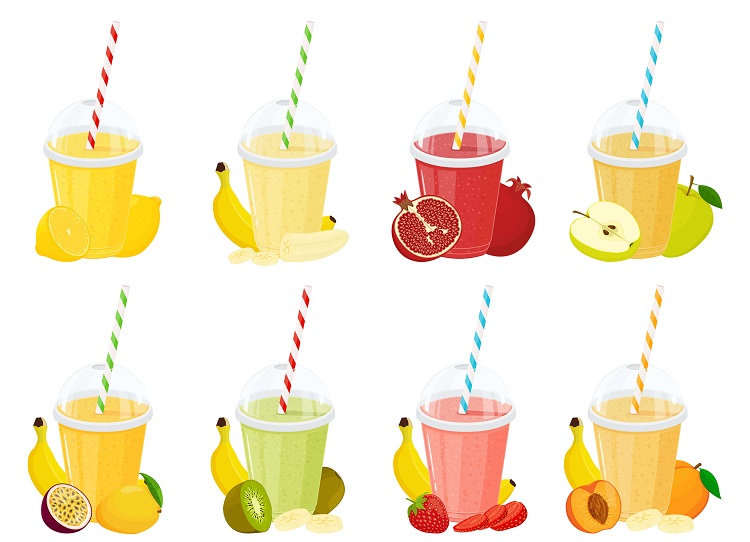 The juice bar has become a surprisingly popular addition to the bar oeuvre in the Western world, with a specific focus on the health and well-being of their customers (rather than the inebriation thereof!).
Therefore, a great name for a juice bar has to appeal to the health-centric minds of our youngest generations.
Here's a list of juice bar names we think will look great on social media and on the street.
Fruity Fuel Co.
Lucky Pulp
The Gentle Juice
Flavor Me Fruity
Pulp Dose
Juicy Escape
Genuine Juice
Honey Dew bar
Mocha smoothie
Harvest Scroop
Plum Monkey
Hesperia
Swizzle Smoothie
Promise Smoothie
EssenLove Juices
HappyPerry Juices
WellHue Juices
Wild and Raw
World Nectar
Zufrutua
Summertap
Winthrop
Virgin mango
Krusty Kiwi
Hestia's
Fruit So Fresh
Fruit And Green
Nature'S Ingredients
Smooth Moves
The Joys Of Juice
Tropical Finds
Indulgent Igloo
Igloo Indulgence
Frozen Fest
B Fruity
Banana Beaters
Berry Que
Juice Crafters
Lanikai Juice
Miss Lily's & Melvin's Juice Box
Naturewell
Greens & Proteins
Eco Bean & Juice
Tree City Juice & Smoothie Cafe
Game Bar Names
With so much of our lives connected to our phones and TVs nowadays, it can be super refreshing to return to the old-school and retro way of doing things, such as at a game bar packed full of arcade machines.
Game bars offer patrons beer, cocktails, spirits, and more, whilst those customers can jam away on any game they like as they drink.
Here are some great name ideas for a great bar idea.
The 1Up
Barcade
Button Mash
Cobra Arcade Bar
Coin-Op Game Room
Ground Kontrol
Headquarters Beercade
Kung Fu Saloon
Bartari
Greta
The Blurry Pixel
Arcade MTL
Power Up Bar
The Hive
Game Bar Game Lounge
Red Moon Game House
The Dice Board Shop
Quail & Luck
Game Maker Cafe
Little Box of Fun
Retro Era Games
Dungeon & Faithful
World of Yaks
Minecrafters
Dunai Game Bistro
Little Devil
Drink & Play
Play & Enjoy
Ice Bar Names
Up in the northern reaches of our land, and way down to the south, polar ice grips the country in its chilly grip.
There, a special breed of pub exists: the ice bar, carved from the ice and keeping everyone's drinks icy cold.
To suit such an unusual business idea, we've compiled a list of unusual yet unique and eye-catching ice bar names.
Hotel de Glace
Icebar
Minus 5 iCE BaR
Ice Kube Bar,Kube Hotel
Below Zero Ice Bar
Aurora Ice Museum
Ice Space
IceBar by IceHotel
IcePub Prague
Ice Bar London
Xtracold Icebar
Icebarcelona
Ice Kube Bar
Ice Club
Sukie Szechuan Ice
Papi's Ice Cream
Breeze Bubble Tea
All Ice Bar Boutique
Nu-Ice Bar
Utopia Ice Cream
U-S-Ice-n-Ice
Roll-n-Ice And More
Freezing Away
My Zag Ice Bar
Cool Fuzz Ice
Swap N Sip
Club Monaco Sip
Real Ice Blue
Sky-High Bar Names
At the top of hotels and skyscraping restaurants, you'll find exclusive pubs and clubs with views over the urban sprawl. For a bar this cool, you'll need a name to match.
One which will suggest to anyone who hears it is a super-exclusive, trendy, and beautiful bar somewhere they'd never have imagined a bar to be.
Here's our list of the best sky-high bar names available in 2023.
Gong at the Shangri-La
Bar 54
Marini's on 57
Sky Bar, Lebua Hotel
New Asia bar
Cloud 9
360 Restaurant, CN Tower
Ozone Bar, The Ritz-Carlton
At.mosphere, Burj Khalifa
High Note Skybar
2KW
Broken Shaker
Como Metropolitan
Nobu Doha
Hotel X
Hennessy Rooftop Bar
The Whiskey Snug
The Rooftop Grill
Songbird Bar & Lounge
All Sky Loft
M & L Skyline Bar
Sky High Cocktails
Hats Off Chicago
L'halle Dining Room
Sky High Bistro
The Sky Palace
All-Star Saloon
Krumpitup
Bud's Hush
Sports Bar Names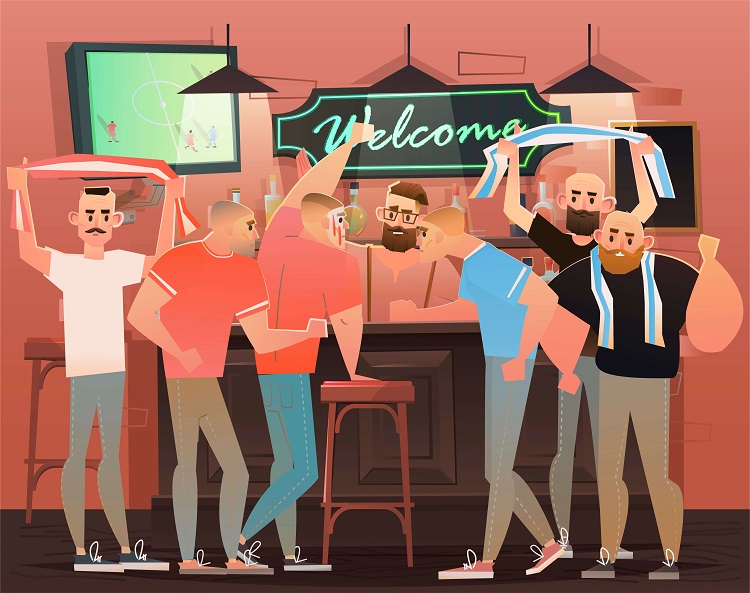 watching sport appears to be deep-rooted in our collective psyche." width="750″ height="593″ />
Next to the beer bar, we reckon the sports bar is one of the oldest types of drinking establishments in the world since drinking beer and watching sports appears to be deep-rooted in our collective psyche.
A sports bar name should include reference to the fact that there will be live sport on TV any time of day, whilst keeping in mind the fact that alcohol will also be served.
Here's our list of the best sports bar names in 2023 and beyond.
Crown Sports Bar
The Bleacher Bar
Café Kick
LxF
Sluggers
The Sportsman
Satellite Sports Café
The Sporting Globe
Cheers Bar
Real Sports Bar & Grill
The Fireman's Arms
The Four's
Riley's Haymarket
The Sportsman
Underdoggs Sports Bar
Kilroy's Sports Pub
Shake It Sports Bar
Navy Pier 55
Hogtown Sports Pub
Laguna Sports Grill
Hardy's A To Z
The Bar at EAA
Mesa Sports Bar
Huck's Public House
Old Montreal Bar
Roads Sports Grill
Wickedfire Sports
Jazz Bar Names
One of the most relaxing and soothing atmospheres you can enjoy a drink in is at a jazz bar, where the music flows gently from the speakers or live performers, and old-school drink choices – like classic cocktails, whisky, and more – are indulged in with a classy, welcoming ambiance to match.
Here's our list of top jazz bar names to name your business with.
Ronnie Scott's
Village Vanguard
Hot Clube de Portugal
Cotton Club
Thelonious
Harris Piano Jazz Bar
Donau 115
Jazzhus Montmartre
The Verdict
Porgy and Bess
Reduta
Sunset Sunside
Cafe Central
Soulfully Soulfully
Nova Jazz Cafe
Pinky Phat
Fuzzy's Jazz Loft
Blissful Lullaby
Quiet Night Jazz
La Jazz Dore
Pj Jazz
Jazz Delights
WildFire Kebabery
Jazz and Chime
Ritzy's Lounge
Jazz bar, The Joy
Fantasy Kaleidoscope
La Swing Jazz Bar
The Buckhorn Jazz
Kazooie's BBQ
Sparkles Stereo
Beach Bar Names
Down on the coast, life moves slower. Umbrellas in cocktails, pineapples for glasses, an ice-cold beer under the hot midday sun: beach bars have it all and more.
Whether you're setting up a shop for the tourist season or planning to open a quiet place on the beach for the locals, you'll need a beach bar name idea to perfectly match your aesthetic.
Here's a list of the very best.
Shimmy Beach Club, Cape Town
Purobeach
Flora-Bama Lounge
The Watering Hole
Barasti
Tabon Te Keekee
The Beach Pavilion
Ty Coch Inn, Porthdinllaen
Badeschiff
Pelican Bar
La Plancha
Nikki Beach
Tortilla Flats
Tamboo Tavern
Ben's Back Beach Bar
Catch Beach Club
Nammos
Basil's Bar
Just Fresh Coastal
Le Beau Barbier
Earlwood Cove Club
Solstice Beach
La Maison d'Océan
Bar Ooh LaLa
Coyote Bayou
Sawyer's Scuba
TruHit Ocean Beach
Mona Lane
Beach Bar A GoGo
Blue Line Grillhouse
Tiki's Big Stacks
Jumbo's Beach Place
Big Wave Grille & Cocktails
Grill Bar Names
Do you ever get a hankering for some BBQ right around the fourth or fifth beer? Yeah, me too!
A grill bar offers, a little like a tapas bar, a place for customers to enjoy some liquor and some good food at the same time.
Here's a look at the name ideas we think would best suit any fledgling grill bar anywhere in the world.
A Figueira Rubaiyat
El Capricho
CUT
La Brigada
Antica Osteria Nandone
Arakawa
Okeechobee Steakhouse
La Cabaña
The Grillhouse
La Maison de l'Aubrac
Peter Luger
Longview Steakhouse
The Grill Booth
Swingin' Grill
Gonzo Grill
La Caramelata
The Grill Deck
Roast Beef Slices
Wise Guys Grill
The Grill of Grills
Pine Fire Grill
The Girl Bar Grill
Smoke's Hot & Frills
Gift Of Grill
Sip 2 Smokes
Big Fat Grill
Big Bite Fresh Grill
Smoke On River
Village Grill & Pub
Biker Bar Names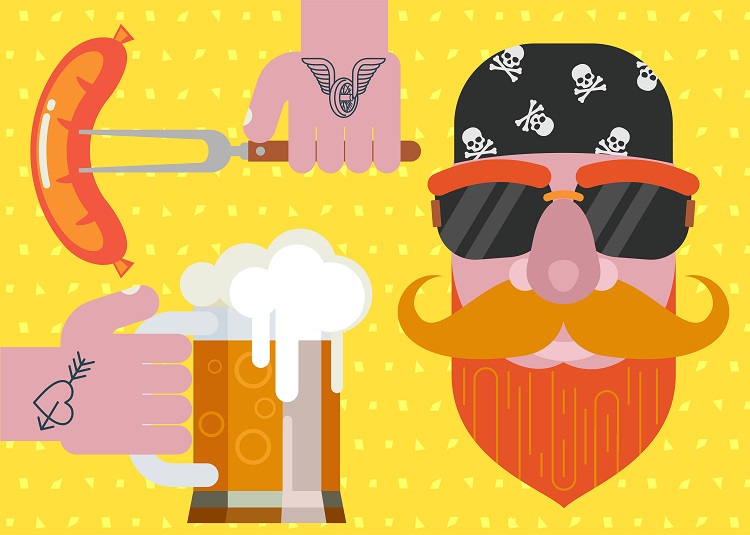 Sometimes disguised as a typical Bostonian Irish pub, whilst other times hidden in the balmy back streets of New Orleans, a biker bar is a drinking establishment that attracts only the roughest, toughest bikers in town.
Usually stocked with plenty of good ol' beer, as well as the harder stuff such as whisky and vodka, a biker bar requires a biker name.
Full Throttle Saloon – Sturgis
Pat's Roadhouse
The Hideaway Grill
The Broken Spoke Saloon
The Busted Shovel Sports Pub
One-Eyed Jack's Saloon
The Cabooze
Crook's Corner
Double Down Saloon
Poopy's
The Knuckle Saloon
Shady Jack's Saloon
Froggy's Saloon
Rock Club the Cave
Excalibur
Susie's Saloon
Fogo de Chão Bar
No Shaves Shop
The Bar With A View
No Bull Biking
Eastside Biker
Hats Off Hops
Uppers Ccc
5th Ave Biker Bar
Zap Dump Bikes
Boomer Beggar
Viridian Lads
Boogie Bones Brew
Big Red Biker Bar
Bunch of Biker Boys
Hotel Bar Names
Tucked away in the lobbies of America's hotels and motels are often found bars and restaurants which stand up to scrutiny in their own right.
Whilst you might opt to align your bar's name with that of the hotel it's housed in, we think it's equally viable to give it its own unique moniker so as to attract non-hotel staying guests.
Here's a list of our favorite names for hotel bars.
American Bar, The Savoy
Oriental Lounge, Mandarin Oriental
Il Bar, Bulgari Resort Bali
Bistrot B Lounge
The Club Bar
Rowes Wharf Bar
Park Lounge, Park Hyatt Aviara Resort
33°North, Monarch Beach Resort
Bahri Bar
Le Bar des Bergues
Alpina Lounge & Bar
Connaught Bar
The Executive Lounge
La Vache Vita
Hotel B Bars
The Inn of London
Tower of Flame
The Prime Suite
Mila Tempe Hotel
Cozy City Hotel Bar
Home of the Superfly
Celty's Hotel Bar
Hush Valley Inn
Hotel Bar Xtra
Luxury Dépanneur
Creative Bar Names
If you're trying to attract the in-crowd, you'll need a name to match.
The hipsters, punks, students, and fashionistas in your neighborhood are picky when it comes to the bars they frequent, and a pub with a creative, outside-of-the-box name is going to pull them in by the dozens.
Here's a list of cool and creative bar name ideas for you to choose from.
Altitude Sky Lounge
Bar Cotto
Barbarossa Lounge
Beaver Bar
Blackbird Ordinary
Bourbon & Branch
Bull Shooters
Club Deluxe
Corner Pocket
Dutch Kills
Fat Angel
Forgery Bar
Heartbeat
Hopleaf
Hyde Out
Jumbo's Clown Room
Madison Pub
Midnight Rambler
Moon Work
Oddjob
Over the Tapas
Playland Bar
Redwood Room
Rum Runners Bar
Silver Pony Bar & Grill
Creative Taphouse
Sketches Creative
Corner Bar
Fairytale Sensations
Gotham Barbershop
Soul of Cubes
Cool 'n Slippery
Le Chanson De Bar
My Creations Art
Curry N Potatoes
Naked City
Girly Chic
Lovely Ladies
Cool Guys
Rest & Peace
Purple Dinner & Drinks
Catchy Names for a Bar
We think that all of the names we've included in this huge 850+ bar name idea guide are cracking and catchy at that, but many of them are tailored specifically to the type of bar they're referring to.
If you're simply looking for a generic, one-size-fits-all bar name that does the job of sticking in patrons' memories, then look no further.
Fizzy Friends
Beers & Bubbles
Liquor Lounge
Sip N Snack
Rum N Punch
Brews N Games
The Beer Lounge
Fireside Drinks
Vodka Voodoo
Brew Busters
Ol' Fashioned
Spritz'd
Fizz'd
The Spot
Hive
One Sip
Sipsy
The Barcade
Charm Bar
Life Lounge
Lemon Lounge
Far Bar
Castle Club
Fine Bar
Progress Bar
Counter Club
Atomic Liquors
Salty Dawg Saloon
No Name Pub
Buffalo Wild Wings
The Bar at Level 25
The Drifter
The Duce
The Jack Saloon
The Monk's Kettle
The Riptide
The Union Beer Store
The Womack
Tiki Haven
Twin Peaks Tavern
Vito's
Unique Names for a Bar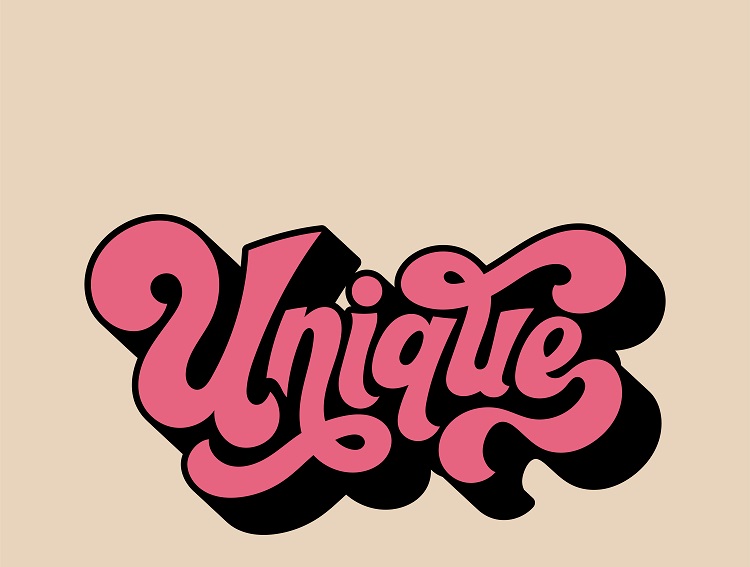 Settling on a business name is never easy, and if you're like us, you'll want to find one that no one else has.
Keeping your name unique and special to you and your bar gives you a particularly impressive standing in your local community but also on the worldwide social media web.
Here's a list of super unique, unusual names for bars that you'll probably never have come across before.
Sophie's Crave Bar
Bestsellers Bar
Red House Scottsdale
Bar Clique
T. G. Martini Bar
Bar-Z-Kart
Shoot a Bar
Laugh At The Jumps
Beverly Hills Saloon
Fenix Bar
Shabby Aperitivo
Guzzle Sniffers
Ritzy's Nosh
The Prime Bar Co
Lunar Sauna
Zinkel and Schmidt
Killer's Kandy Grill
Diversity Nightclub
The Second Key Sign
Strictly Joes
Xtreme Bar X
Mondo Bar On Bloor
La Casa de Enoteca
Tapas Tres
Lunar Moon
Diversity
Vegan Lovely Food
Elegant Names for a Bar
The name you choose for your business should reflect not only the type of business and the atmosphere you're trying to create with it but also the crowds you're trying to tempt through the doors.
In wealthier, trendier neighborhoods, you might look to use a more elegant bar name than elsewhere.
Here's a list of the most elegant names for a bar available in 2023.
Golden Gate Tap Room
Half Moon Sports Grill
Homeslice
Islander Bar and Grill
Local Edition
Moe Bar
Mojito Bar
Monty's Sunset
Olive or Twist
Ozzie's
Prohibition
Repour Bar
Rye
Skylark
TAP 42
The Beehive
The Bourbon Bar
The Dressing Room
The Ladies' Room
The Monkey Farm Cafe
The Room Cafe and Bar
The Saloon
The Violet Hour
Twist
Hop Sing
KUSH
Lucky 13
Mama Tried
Mother's Bar & Grill
No. 3 Social
Oven + Vine
Palmer Place
Red Bar
Round Table Sports Bar
SideBar
Le Bella Luxe
The Prime Suite
Anchored To the Rock
Elegante Suites
Dove & the Dove
BellaLisboa's
First Class Backs Up
The Place Beautiful
You might be interested to check those related posts as well:
FAQs
What makes a good bar name?
A good bar name does several things at once with just a few words.
It tells the customer what the establishment is – i.e., a beer bar, a beer garden, a cocktail lounge, a salad bar, a tapas place, etc. – at the same time as being catchy and attracting the bar's target demographic.
Is it okay to duplicate bar names?
If you've traveled around your state, country, or the world, you'll have noticed that classic bar names get duplicated all the time – The Cross Keys, The Fox, Hound, etc.
Provided you're not copying the name of another bar in the same city or neighborhood, you should be fine.
What should you avoid when naming your business?
When naming your business, avoid making the name too complicated, and avoid copying the name of another business in your area.
Try to keep the name short and sweet so that it's as memorable as possible, and don't make any references in the name too niche.
Conclusion
Choosing the perfect name for your beer bar, cocktail lounge, rooftop sky-high eatery, or speakeasy is, ironically, never easy.
However, with this guide to the very best 850+ bar name ideas, you will always be able to find a name to fit the type of business you're opening whilst keeping that name cool, unique, and tailored to attract the kind of people you want as customers.
From elegant bar names to biker pub name ideas, this list has it all.