The internet has become a very lucrative channel for anyone wanting to run their own business, and Amazon is one of the best retail arbitrage websites and a great place to start. It's possible to earn a reasonable income but starting out can be quite daunting and often requires a sizeable cash investment.
Retail arbitrage is something new that's catching on quickly, and it's something you can do via the Amazon selling platform. If you're not sure what arbitrage is, this post has the answers. We'll help you decide is Amazon retail arbitrage worth it, and much more.
Armed with the right information, you can decide whether it's the right choice for you.
What is Amazon Arbitrage?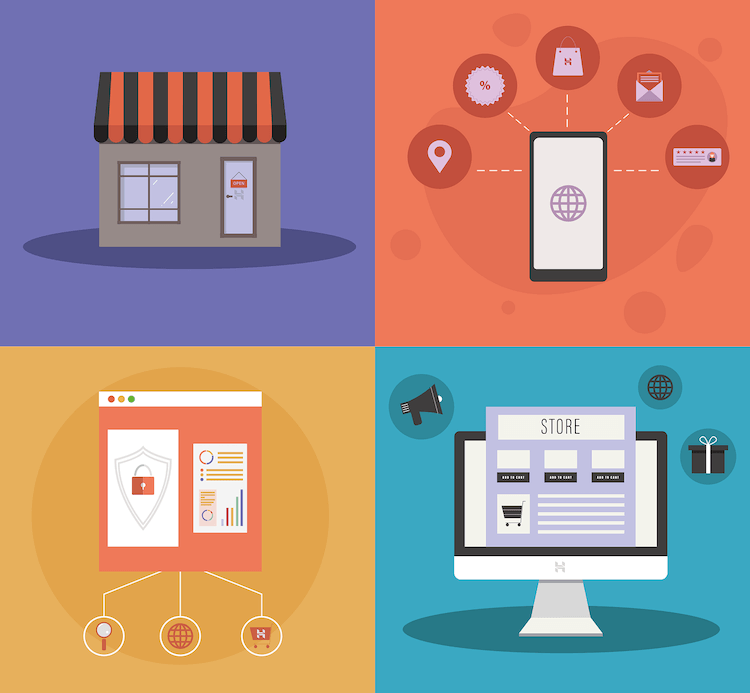 https://pixabay.com/vectors/online-store-store-e-commerce-5449801/
If you're just starting out, retail arbitrage is an easy business model to follow. Retail arbitrage is the process of buying goods from retail shops and then selling them via an online platform for a profit.
The attractive aspect of this type of business model is that you can run it from the comfort of your own home and as a side hustle in your spare time. Very little upfront investment and monetary risk is required.
It's not uncommon for people to buy their goods from clearance racks, bargain bins, and discount aisles and then either sell them at their original price or at a slightly higher price.
Is retail arbitrage allowed on Amazon? Let's answer that question.
Amazon arbitrage, also known as FBA arbitrage, works in much the same way. It's a process of buying products, typically from an Amazon retailer, and then reselling them on Amazon for a profit.
in order to create selling opportunities, Amazon arbitrage relies on the law of supply and demand. It's a retail strategy that works, as long as items are available at a lower price and can be sold for a higher price somewhere else.
It's not uncommon for well-known retailers such as Walmart, Macy's, and Hasbro to be selling off surplus inventory or running a seasonal sale. These are great retail arbitrage opportunities.
Two Types of Amazon Arbitrage
In the eCommerce world, there are two main types of arbitrage you might consider engaging in: retail arbitrage vs. online arbitrage.
Amazon Online Arbitrage
Amazon online arbitrage is a very convenient way to source products. You source potential inventory items from online retailers, such as those that sell on Amazon, Facebook, and other eCommerce platforms.
Amazon Retail Arbitrage
Amazon retail arbitrage is slightly different because you're sourcing potential items from retail outlets and brick and mortar stores.
Getting Started with Amazon Arbitrage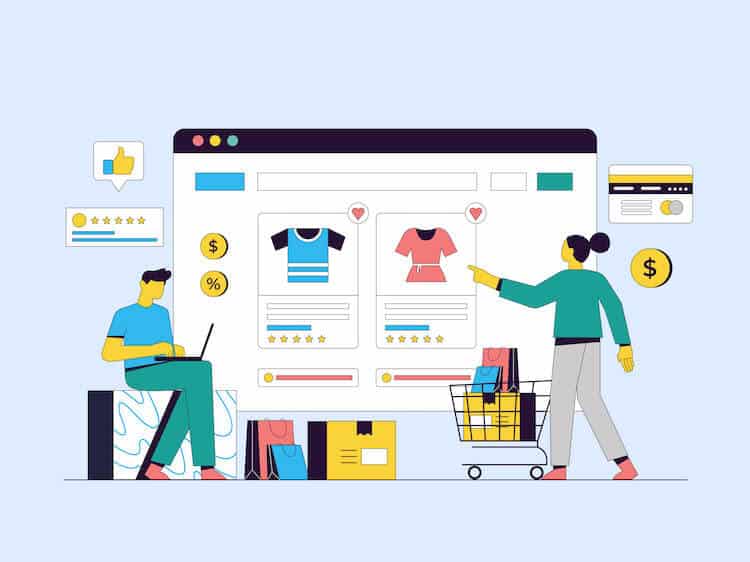 As we've already mentioned, Amazon arbitrage is fairly simple, all it takes is three simple steps. First you have to find your products, and then procure the the best retail arbitrage items at a low price. Finally, you have to sell the products.
Finding Products to Arbitrage
Before you can start looking for products to arbitrage, you'll need to create an Amazon seller account. There are a few options:
Personal account: You're limited to selling up to 40 items per month and pay $0.99 per item sold.
Professional account: You can sell more than 40 items per month and pay a monthly fee of $39.99.
FBA seller: If you want to sign up for Fulfillment by Amazon (FBA), you'll need a professional account. For FBA sellers, Amazon takes care of customer support, storage, packaging, and shipping.
Which one you should choose depends on your plans. For example, consider what you plan to sell and the value of those items.
Now you've got your Amazon account sorted, you can get down to the business of looking for products to sell.
You could just randomly select products, but that would be very time consuming and risky. A better approach is to take advantage of technology and download the best retail arbitrage app. These tools will help you identify the best products to sell on Amazon.
There are a variety of tools and software available to help, but you might want to consider using the Amazon seller app to start with as it's free to use with your Amazon seller account.
You download the app onto your smartphone and use it to scan products when you're in retail stores. The app will show you various listings, a product's sales ranking, whether you're allowed to sell in on Amazon, and enter a buy cost to help you figure out profitability.
It's also possible to list products directly, monitor your sales, answer customer messages, manage orders and returns, and more.
Here are 9 more tools you can use include:
Jungle Scout Chrome Extension: Use this tool to get a quick snapshot of how well a certain product sells on Amazon. You can view price history, sales history, product profitability, and more.
AMZScout's Online Arbitrage and Dropshipping Extension: Use this tool to help you find the best-performing products.
Pacvue Commerce: This total eCommerce management platform is equipped with price tracking and profitability calculation capabilities. You can use it to find underpriced products and figure out the right selling point for new products.
Helium 10: This all-in-one Amazon software gives you access to a suite of tools you can use for product research, keyword research, listing optimization, and more.
PriceBlink: This browser add-on helps you find the lowest prices and coupons.
Rakuten: This discount site offers a downloadable browser extension that makes price comparison more convenient.
Tactical Arbitrage: Use it to search up to 1,000 stores and their respective categories to compare rates and find products you can sell.
Keepa: Use this tool to access Amazon's bestseller and top seller lists. You can also use it to track any increase in price using alerts.
SourceMogul: This toll is a specialized search engine for online arbitrage. It regularly scans millions of products to help you get the best and most profitable deals first. Real-time analysis of a product's sales performance and rank on Amazon is another useful feature.
Sourcing Products for Arbitrage
Once you've got a good idea of the type of products you can sell, you've got to source them. Retail arbitrage sourcing is not that difficult as long as you know where to look. There are many places you can go to source products for Amazon arbitrage.
Walmart
Walmart recently added support for third-party sellers, and this has made it one of the largest online marketplaces in the world. Products are available in a wide range of categories and there's the added bonus of flexible fulfilment options. Items can be shipped to you, or you can pick them up in-store. While you're there, you could check out the latest store promotions.
EBay
Check out eBay for a range of products from all sorts of product categories. There are a lot of third-party sellers which makes this marketplace very competitive. The benefit of this is that it can lead to lower prices for many items.
Alibaba and AliExpress
AliExpress is an online marketplace that caters to consumers. Alibaba, on the other hand, is geared more towards B2B buyers and bulk purchases. Many products are shipped from China so delivery times can be longer.
Retail Stores
Another place to look for arbitrage products is at physical retail stores, however, you won't find the same wide selection as looking for products online.
Walmart is often the best place to find products, however, there are other options, for example:
Shopping malls

Home Depot

Marshalls

Dollar stores

Kohls

Staples

Lowes
Selling Arbitrage Products on Amazon
Once you've sourced your products, it's time to get them listed on Amazon. The quickest way to do this is to use ASIN from the current listing.
Find the listing for a product you want to sell

Scroll down until you find the ASIN, and copy it

Open your Seller Central account, go to Inventory > Add a product
In the search field, paste the ASIN and click Sell this product
Another possibility is to use the Amazon Seller app to list your products by scanning the barcode. Once the listing has been created, you much set a price for the product. Don't at once jump to undercut your competitors. You need to earn high enough margins.
After you've created your listing, you've got to decide how you'll fulfill your orders. Fulfilled by Amazon (FBA) is one option, or you can handle it yourself. Alternatively, you could dropship your products directly from source.
Tips for Successful Amazon Arbitrage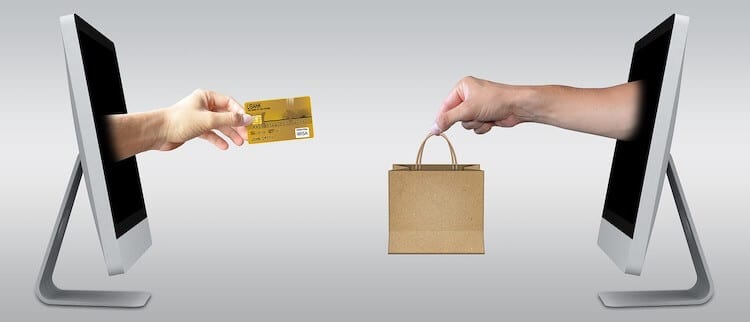 https://pixabay.com/photos/ecommerce-selling-online-2140603/
If you like the idea of Amazon arbitrage, here are a few helpful tips to help you on your way.
Selecting the Right Products
One of the most important aspects of arbitrage selling is finding the right products. Many of the tools mentioned above will help you but we can't stress how critical it is to evaluate your options before choosing to sell something.
It's not just a case of finding the right product, you also need to ensure its pricing allows for a profit. Quick flips on discounted options are a good source, but you also need to look for something you can sell for a long period of time that you can build your business around.
You also have to ensure you're not reselling retail arbitrage Amazon restricted items.
Pricing Products Competitively
A big challenge for arbitrage sellers is winning the buy box. As a reseller, you're always going to be competing with other sellers.
To get the best share of the buy box, you must price your products competitively. Having the lowest price option helps you get more exposure but watch your competitors to ensure nobody undercuts you. In addition, you must ensure your prices are not so low that they're unprofitable.
Ensuring Stock Availability
Another top to get more box exposure is to keep stock available. Amazon doesn't look favorably on sellers who have products out of stock. Ideally, you should keep products available at all times.
Pros and Cons of Amazon Arbitrage
Much like any other selling strategy, arbitrage has both pros and cons.
Pros of Amazon Arbitrage
In-Demand Products with High Sales Volume

Arbitrage products have the potential to generate high sales volumes via multiple marketplaces.

Easy Listing Process Due to Existing Amazon Listing

Products are easy to list because they are already present on Amazon.

Low Startup Investment and Low-Risk Entry

To get started requires minimal upfront costs and only a few items are needed.

Low Risk

Little capital is needed which makes arbitrage very low risk.
Cons of Amazon Arbitrage
Challenges in Scaling the Business

An arbitrage business can be challenging to scale and hard to handle large numbers of orders.

Limited Control Over the Product Being Resold

Arbitrage selling involves reselling items which means you have no direct control over the product itself.

Low Margins

When sourcing products from other retailers, you don't always get your inventory at favorable prices which cuts overall profit margins.
FAQs
Is Arbitrage And Dropshipping The Same?
Dropshipping is different to retail arbitrage because you don't have to buy and store inventory. You only pay for what you sell. With retail arbitrage, you must buy your products first, which increases the risk.
Is Amazon Arbitrage Risky?
Amazon arbitrage is not as risky as many other retail options, but there are risks involved with this business model. Problems you might meet include supply chain problems, inconsistent inventory, no customer loyalty, and no control over profit margins.
Is Amazon Online Arbitrage Still Profitable?
Arbitrage is based on buying at a low price and selling for a profit, so it is still a profitable business model. However, it is attracting more interest which makes the market more competitive.
Conclusion
Amazon retail arbitrage offers the potential for quick profits and although it comes with a certain amount of risk, it's an excellent model for beginners.
In addition, it might also be suitable for pro sellers looking to make a quick profit. Amazon arbitrage is one of the easiest and cheapest business models to implement but it does require work and planning on the part of the seller.