Just imagine not having to manually search for sites to post guest articles, press releases, presentations about your company, etc. Imagine that someone has already done this for you.
You now choose the right platform from thousands of high-DA websites, prepare content, post it on the same day, and start getting traffic. It is impressive, isn't it?
Let me tell you about a great tool that can make life much easier for marketers, PR managers, and SEO specialists. Collaborator is a guest posting service that will change the way you think about link building. Are you ready to learn how this platform can help you? Let's get started.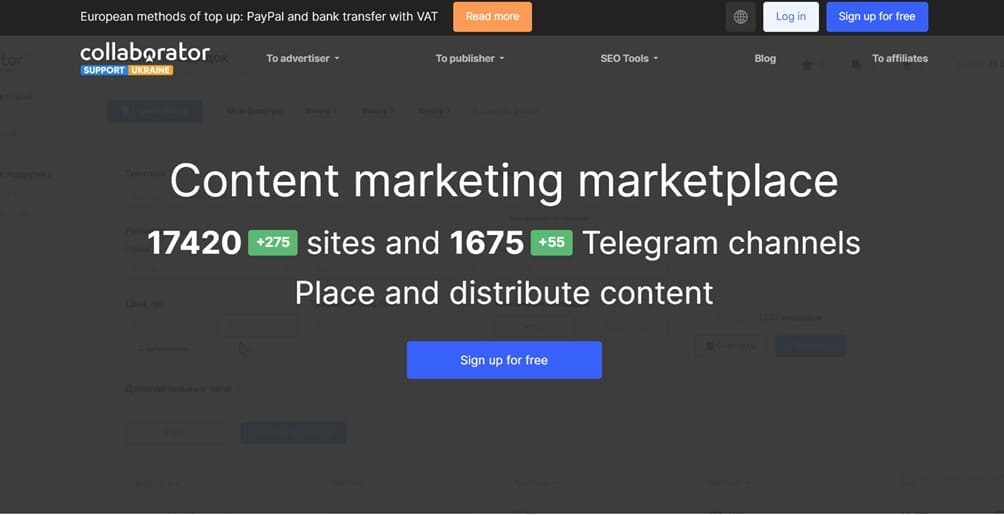 How Can Link Builders & Marketers Use Collaborator to Streamline Their Workflow?
The process of obtaining links (outreach) is getting more and more complicated. Donor sites must meet a number of requirements: good search visibility, relevance to your topic, high site activity, authority, etc. After identifying resources for outreach, you should contact the webmaster and discuss the terms of cooperation.
Collaborator.pro has already done all this for you. By using this service, you can save time and effort. We have highlighted the main advantages of this PR platform:
large catalog of authoritative sites;
most of the websites are ready not only to place content but also to assist in its creation;
a convenient filter for sorting sites by subject, location, etc.;
direct communication with webmasters;
protection for your articles from deletion and non-indexation;
several payments systems;
three currencies to choose from;
low commissions.
Collaborator.pro offers favorable terms of cooperation not only for advertisers. If you own a website with more than 5,000 visitors monthly, you can apply for a partnership and earn extra income from posting content.
Vast Catalog of High-DA Websites
Over 17,000 websites accepting guest posts are available on Collaborator.pro. The number of platforms is constantly increasing. You can find sites from different countries, including the USA, Great Britain, Canada, Poland, Germany, Italy, etc. Each site is moderated thoroughly.
Moderators check the following site parameters before cataloging:
site type and age;
niche;
design;
domain rating;
organic traffic;
Google index, etc.
It means that the advertiser gets access only to high-quality, authoritative resources. The site must have 300 visitors per day or at least 5000 visits per month, then the moderators accept it for consideration.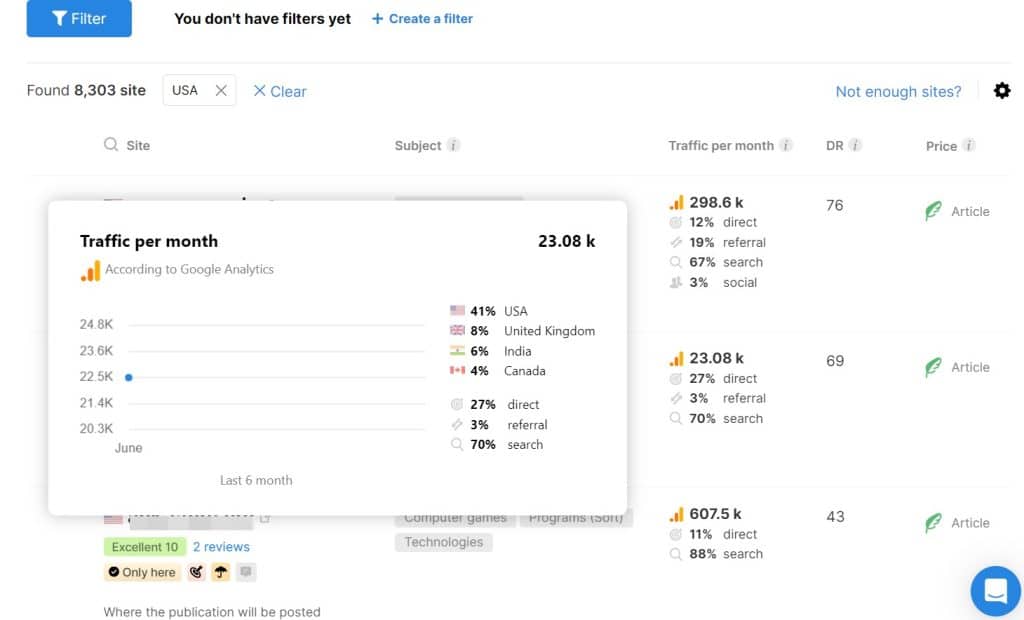 Content Writing
Suppose you do not have enough time to create content. What to do in this case? Many sites from the Collaborator catalog provide an additional service: preparing articles and press releases about your project. Thus, you save time looking for a copywriter and are guaranteed to receive high-quality content. Agree it is very convenient.
Easy-To-Use Filter
You will not get lost in a large number of sites. A convenient and efficient filter will help you quickly find precisely those sites that meet your requirements.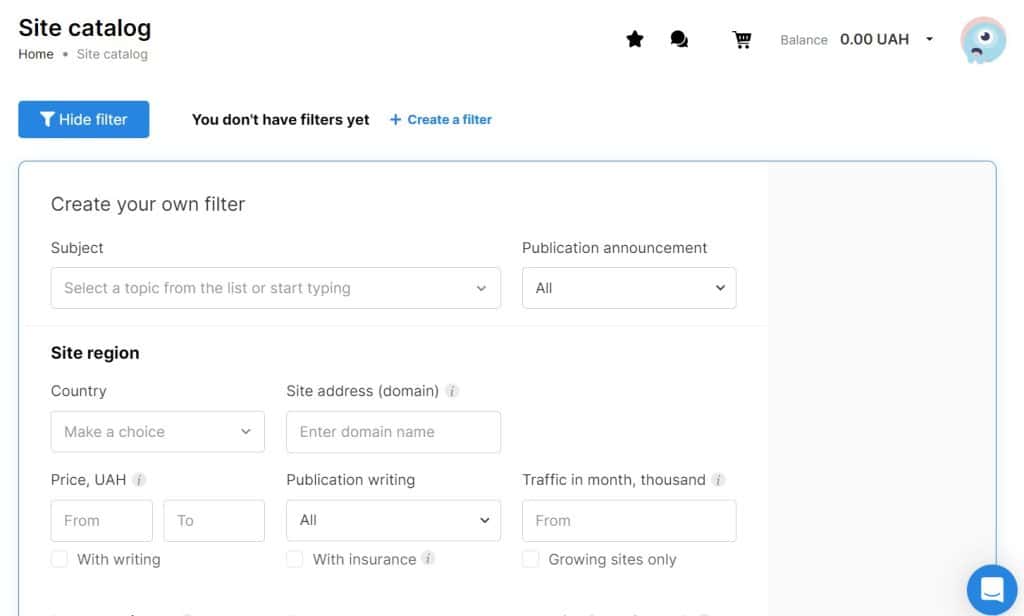 You can filter websites by the following parameters:
subject (niche);
a country;
price;
traffic per month;
placement format;
placement speed;
materials in the index;
site type;
site age, etc.
The platform sorts websites by more than 40 parameters. Collaborator has official integration with SEO tools such as Serpstat and Ahrefs. The user gets full access to data from these services.
Direct Communication & Fast Publication
Collaborator takes care of the communication with advertisers. The platform acts as an intermediary but controls the quality of service provided by the webmasters of partner sites.
The user communicates directly with the site administrator and discusses all the nuances of guest posting with him. The deal is usually completed within 48 hours after the application is made.
Another side of effective communication is the support service of Collaborator.pro itself. Please use the live chat if you have any questions or concerns. You will receive a fast and helpful response.
Easy Management of Deals
The advertiser can see detailed financial statistics. Control the cost of advertising campaigns. Keep track of how much you have spent on publishing articles.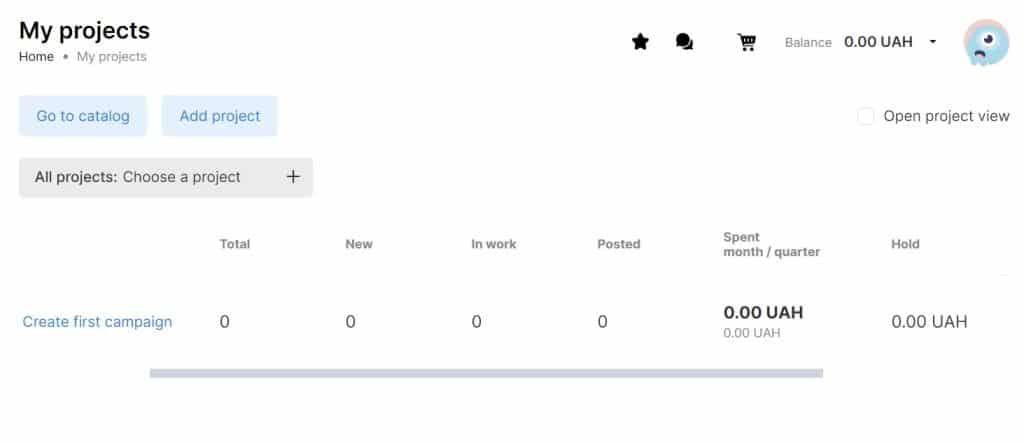 In general, the platform interface is very thoughtful and user-friendly. You can easily find the information you need in your workspace.
Insurance
Yes, your posts must be protected. After all, it would be very unpleasant if the posted article was deleted a few days or weeks after publication. Standard insurance protects guest material from deletion for 3 months. But you can pay 10% of the transaction amount and get 1 year (renewable) insurance against deletion and non-indexation.
Low Fees
The financial system of the Collaborator platform has been thought out in detail and is convenient for users from different countries. The service supports three currencies: hryvnia, euro, and US dollar.
Commissions:
10% upon replenishment;
15% upon withdrawal.
You can make a payment using one of the suggested methods: Payoneer, bank card, bank transfer, or USDT.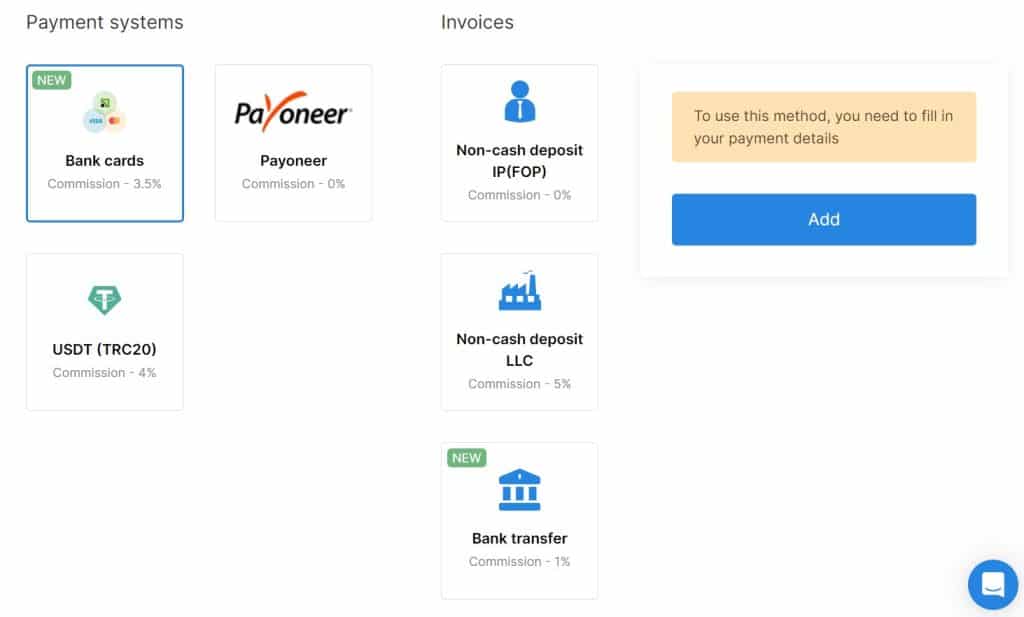 Conclusion
Is it worth using Collaborator.pro to promote projects? Definitely, you should get acquainted with this platform if you did not know about it before. We have not covered all the service's features in this review, but we hope you now understand how it works. Register and evaluate the benefits of Collaborator for your business.