At the beginning of the digital era, there were only two-word processor options: Notepad and Microsoft Word.
Now, there are a huge number of alternatives, all of which have their own perks.
One popular option is Google Docs, and lucky for you, this post will show you how to strikethrough text in a Google Docs document quickly and easily.
If you're a student or looking for a free office suite solution, Google Docs is a great alternative to Microsoft Office.
Office 365 can be incredibly expensive for personal use – especially if you're only planning on using a few programs.
Those that have an Outlook or Hotmail account can access Microsoft Word online, however, some features are restricted.
Similarly, those with a Gmail account can take advantage of Google Drive and their own word processing program, Google Docs, for free.
The only issue is that although the two programs are pretty similar, there are slight differences in their tools and layout.
As such, it can be difficult to find the quick tools you're used to using on the Office Suite.
And it's really simple!
How to Strikethrough Text in Google Docs on a Computer
Those needing to strikethrough Google Docs, or just a single line of text, can follow the steps below.
With the standard layout, you'll notice that the strikethrough shortcut does not appear next to the font and other text effects such as bold, italics, and underline.
Step 1
In your document, highlight the text you'd like to apply the strikethrough effect to.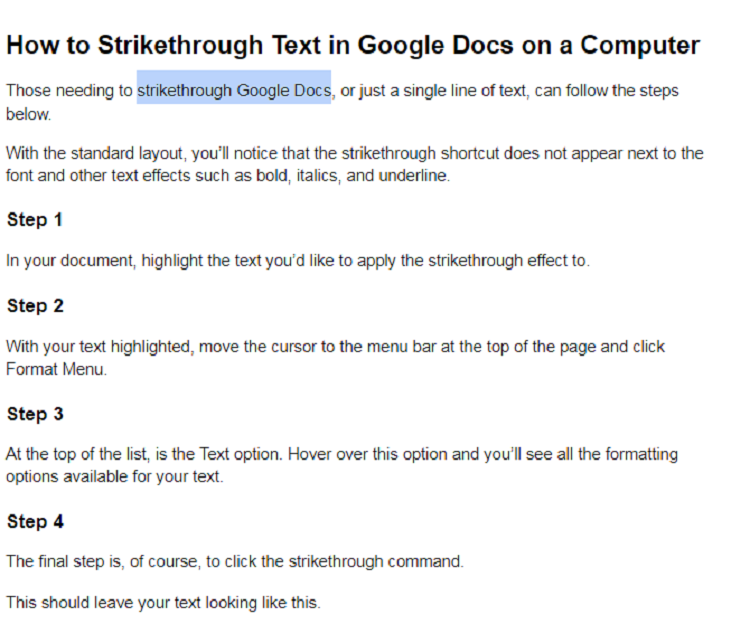 Step 2
With your text highlighted, move the cursor to the menu bar at the top of the page and click Format Menu.

Step 3
At the top of the list, is the Text option. Hover over this option and you'll see all the formatting options available for your text.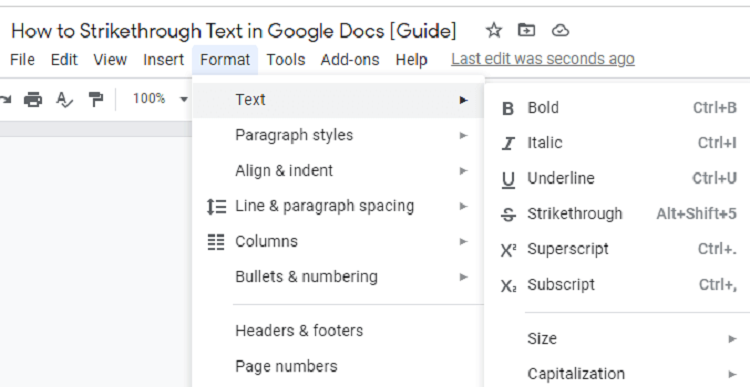 Step 4
The final step is, of course, to click the strikethrough command.
This should leave your text looking like this.
Strikethrough Formatting Shortcut Keys
If you're a whizz on the keyboard, there is a keyboard shortcut for the strikethrough option.
Simply highlight the text you want to use the strikethrough feature on, and press Alt, Shift, and 5 all at the same time.
How to Strikethrough Text in the Google Docs App
If you're using the Google Docs app on a phone or tablet, the process is a tiny bit different.
Step 1
Highlight the text you want to strikethrough in your document.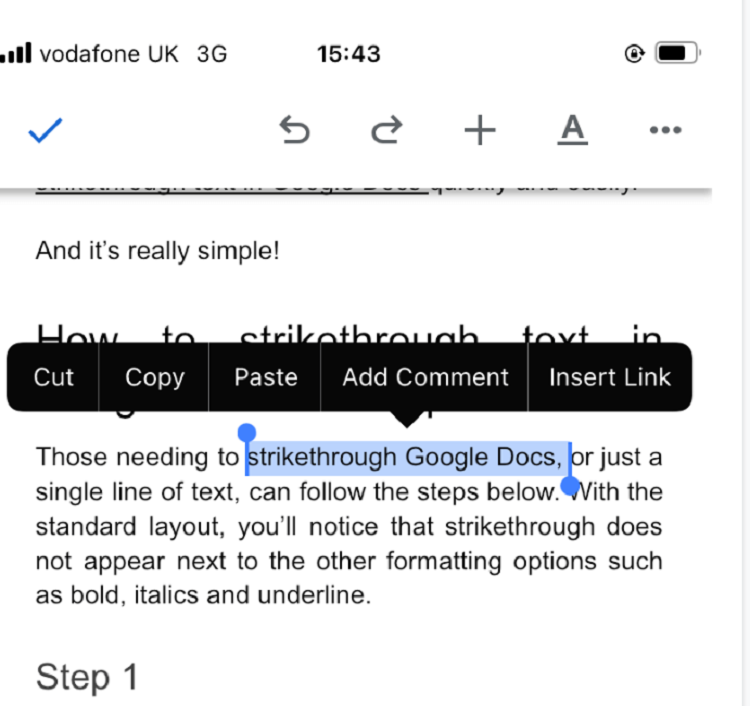 Step 2
At the top of the page, you'll see an underlined capital A button.
Click this and you will be displayed in the format tab.
Step 3
Click the 'S' strikethrough icon from the menu.
Your selected text should now be displayed with a line through the middle.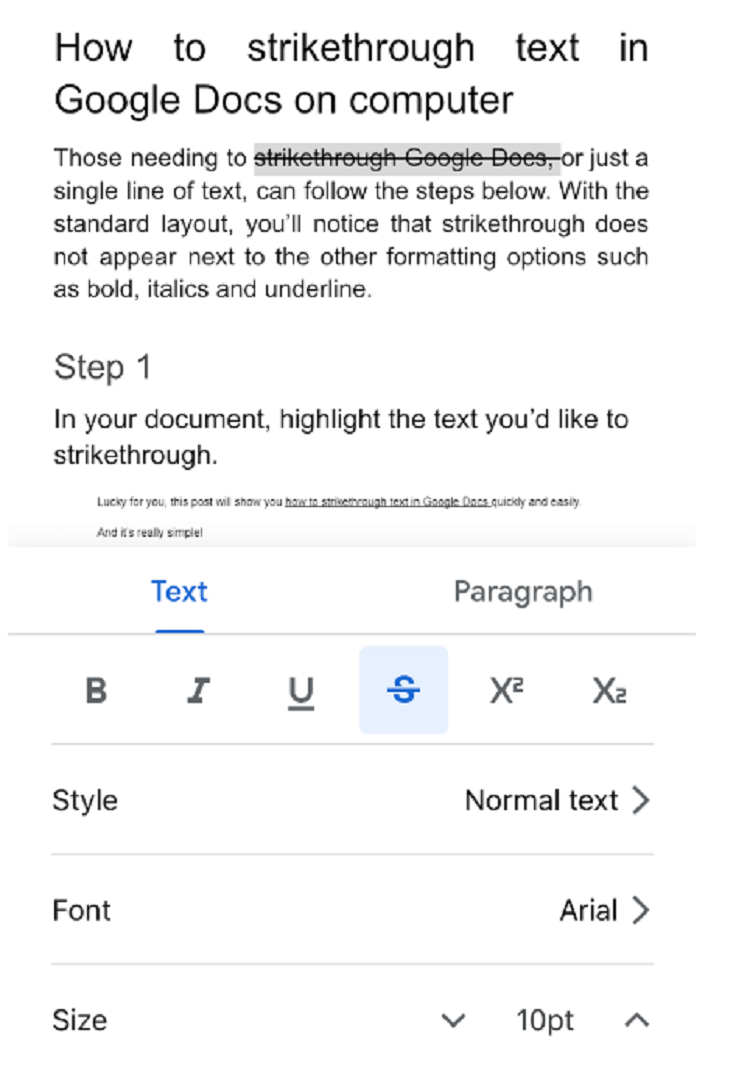 You might be interested to read: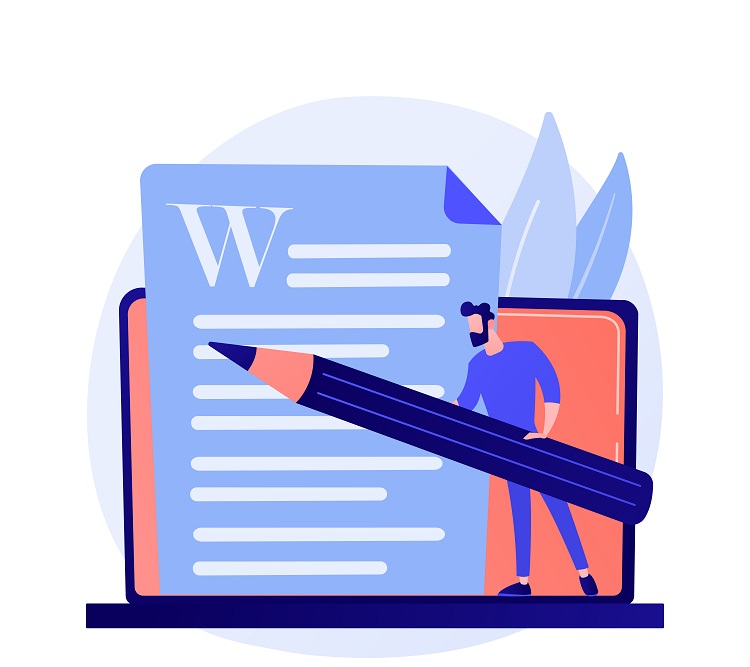 Final Thoughts
So, that's how to strikethrough text in Google Docs.
Easy right?
The same process can be used in Google Sheets and Slides (Google's alternative to Powerpoint), too.
Although Google Docs and Microsoft are somewhat similar, it can be frustrating when you can't find the same options and shortcuts when switching between the two.
But, with a little investigation, you're bound to find that Google Docs has almost all the same formatting options as Word.
Strikethrough and all!